7 Helpful Principles for Reading the Bible
David Weidlich

Adult Ministries Pastor

2020

14 Jan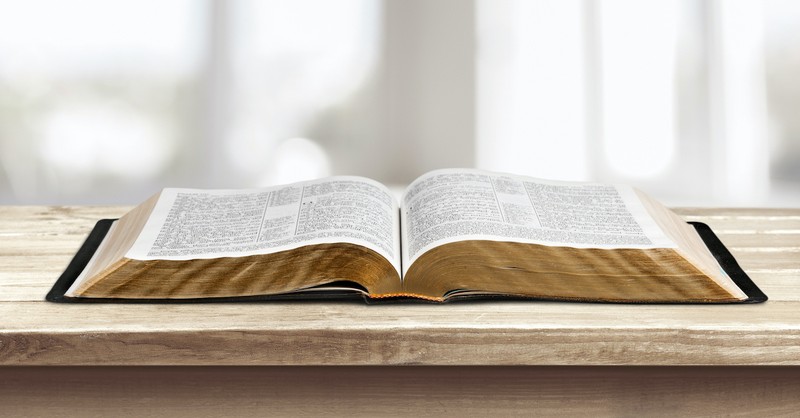 There's a myth floating around that says that the Bible should be left for scholars to read. It's just too complicated for anyone who has not been to seminary. That's not true. The fact is, God had the Bible written in the language that was most common to people of the day. The Bible might have been written only by highly trained literary scholars in the language of the Classics. But God spoke his Word through ordinary people- fishermen, shepherds, farmers, tent-makers, business people. These people wrote in a style that the ordinary people of their day would understand. That's not to say Bible reading is easy or simple. But there are some principles of Bible reading that, if diligently followed, will allow for profitable Bible reading.
1. Set aside a regular time for Bible reading.
Consistency is key. Most Bible readers schedule a time each day, either first thing in the morning, or last thing at night. Find a quiet place where you will not be interrupted. There are a number of Bible reading schedules you can use to guide you through the whole Bible in a year. If daily reading doesn't work for you, don't give up. Try setting aside an hour or more, once a week, perhaps on your day off. The important thing is that you schedule a regular time for Bible reading, and that you stick to it consistently.
2. Pray before you begin reading.
It was God who wrote the Bible, and it is God who will make its message clear to you. Ask God to help you block out distractions and guide your thinking as you read. Ask God to help your understanding and to speak to you through the words you read.
3. Read book by book.
When reading one of the books within the Bible, for example, Genesis, it's best to read through the whole book first. This will give you the general idea of the book as a whole. Don't slow down for questions at this point, there will time for that later.
4. Write your own chapter headings.
After you've read the whole book (Genesis), read it again, chapter by chapter. After reading each chapter, take some time to think about what you've read. Then write down a chapter title that summarizes it for you. Write a title that is distinctive, original, brief and memorable. This will help you slow down and read more carefully. It will also help you remember what you've read.
5. Write at least one principle you will put into practice as a result of your reading.
The Bible wasn't written just to make us smarter. It was written so we could be more like Christ in our character and actions. After you've read a chapter of a Bible book, see if one of these questions demands an answer: 1) Is there an example for me to follow? 2) Is there a mistake I should avoid? 3) Is there a command I should obey? 4) Have I learned something about God I should praise him for? 5) Have I been confronted with a sin I need to confess to God? Write down what you will do as a result of your reading.
6. Don't get discouraged.
Some parts of the Bible are more interesting than others. If you find yourself stuck in one of the repetitive sections, skim through it until you find something more captivating. If you read something you don't understand, make a note of it and read on. Questions are often cleared up by reading the broader context. If you still don't understand, ask someone who might know.
7. Try different translations of the Bible.
Many of us have grown up with the King James Version, which uses the artful language of the year, 1611. There are many newer translations of the Bible which are still accurate and also use more contemporary words. The New International Version (1984) and the New Revised Standard Version (1989) are both accurate, contemporary and easy to read. Besides different translations, try other ways of reading too. You can read aloud or listen to the Bible read on audio cassette. Or read with someone else.
Photo credit: ©GettyImages/artisteer
Related podcast:
The views and opinions expressed in this podcast are those of the speakers and do not necessarily reflect the views or positions of Salem Web Network and Salem Media Group.
Related video:
These verses serve as a source of renewal for the mind and restoration for the heart by reinforcing the notion that, while human weakness is inevitable, God's strength is always available to uplift, guide, and empower us.
Video stock video and music probided by SoundStripe