9 Interesting Points to Remember from the Book of Matthew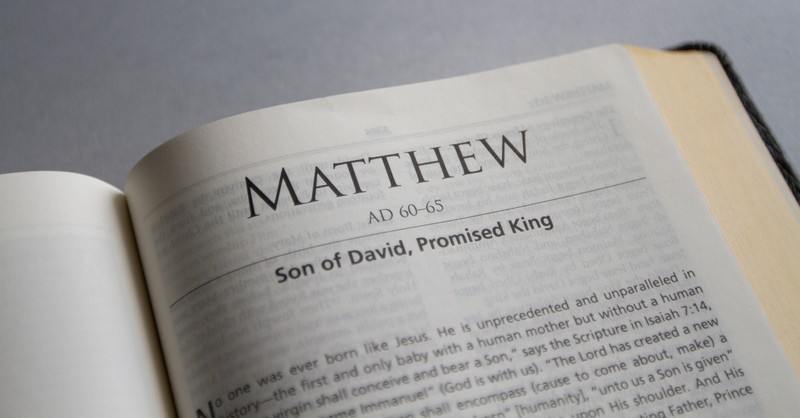 The Book of Matthew appears in the New Testament, after the Book of Malachi and before the Book of Mark. Consisting of 28 chapters, the Book of Matthew conveys a number of ideas that appear in other books such as Jesus' genealogy, the Lord's prayer, and events from Jesus' life. This book also includes a number of different miracles performed by Jesus during His ministry, parables told by the Savior, and a few predictions about Jesus' birth, death, and resurrection. There are also unique details written, such as The Great Commission and the Sermon on the Mount.
The writer of the Book of Matthew is none other than Matthew himself. This is the only biblical text ascribed to his authorship. Along with the details he writes about Jesus, Matthew also includes brief details about how he became one of Jesus's disciples. "As Jesus went on from there, he saw a man named Matthew sitting at the tax office, and he said to him, 'Follow me,' and he got up and followed him" (Matthew 9:9). Matthew was a tax collector, and in the eyes of the Pharisees, that was a position in society equivalent to that of a sinner (Matthew 9:11).
In this same chapter, Matthew writes how Jesus responded to the Pharisees' perspective. Matthew was indeed a sinner, and unbeknownst to them, much like the Pharisees. Jesus was there to save each and every one of them. "Go and learn what this means: I desire mercy and not sacrifice. For I didn't come to call the righteous, but sinners" (Matthew 9:13). Matthew's role as a tax collector was infamous because of their corrupt dealings with people. Tax collectors were known to extort money from others to gain profit and because they simply had that authority. Matthew was no different.
Before Matthew's change in identity, he was known as Levi and was the son of Alphaeus (Mark 2:14). His new name means "gift of Yahweh". The purpose of the name change represents a change in his heart and identity within society. He stopped serving himself through greed and began serving the Lord. Thus, he went on to become an apostle and gospel-writer.
Here are 9 Points Not to Miss in the Book of Matthew:
1. Jesus' Temptation
In Matthew 4, we read about how Jesus was tempted in the wilderness by the Devil. This account is important because we witness Jesus both as the Son of Man and Son of God. We see this as he experienced spiritual guidance (Matthew 4:1), and he experienced hunger (Matthew 4:2). In this story, Jesus spoke words that are still often quoted in Christian circles today. "Man must not live on bread alone but on every word that comes from the mouth of God" (Matthew 4:4). Jesus' ability to resist the Devil, and His commandment for us to emulate Him, are meant to show us that we too can overcome temptation. This story from Jesus' life offers both admonishment and hope.
2. The Sermon on the Mount
In the fifth chapter of the Book of Matthew, we read a popular sermon on the Beatitudes. Jesus' words offer encouragement to believers, letting them know under what circumstances they will be blessed, and making clear that despite hardship, the kingdom of Heaven is theirs. "You are blessed when they insult you and persecute you and falsely say every kind of evil against you because of me. Be glad and rejoice, because your reward is great in heaven" (Matthew 5:11-12). These words to His disciples offer a foreshadowing of persecution that will come later.
3. The Lord's Prayer
The Lord's Prayer appears in Luke 11:1-4 and also Matthew 6:9-14. Jesus' prayer is significant because he role-models both why Christians pray and how we should pray. Jesus speaks to why Christians pray when He says, "Your kingdom come. Your will be done, on earth as it is in heaven" (Matthew 6:10). As Jesus did with His own life, we are tasked with honoring God in everything that we do (1 Corinthians 10:31). When we live like Jesus, God is able to operate His will freely in our lives. When we pray with this in mind, we don't utter prayers that are self-serving, but rather God serving. Through Jesus, we know this is how we should pray. Also important to note, this prayer offers a reminder that in order to receive forgiveness from God, we also have to extend forgiveness to others in our lives.
4. Curing Anxiety
The sixth chapter of Matthew also holds an account of Jesus speaking on the issue of anxiety, a common threat in the lives of unbelievers and believers alike today. Jesus makes the case against anxiety by comparing our life to that of an animal. He specifically chooses a bird. "Consider the birds of the sky: They don't sow or reap or gather into barns, yet your heavenly Father feeds them. Aren't you worth more than they" (Matthew 6:26)? By reminding us of the attention and care God gives to the animals, Jesus wants His followers to know God gives them even more consideration. Unlike the animals, humans are made in God's image (Genesis 1:26). Jesus goes even further and compares Solomon's fortunes to the flower, and says, "not even Solomon in all his splendor was adorned like one of these" (Matthew 6:29). This affirmation of God's care should encourage believers to trust God in all circumstances, no matter what anxiety may be telling them.
5. Feeding the Five Thousand
The story of Jesus feeding the five thousand occurs in Matthew 14. This miraculous occurrence is a showcase of God's provision. His disciples wanted Jesus to send the townspeople away since they had such little food. Jesus denied their request and used five loaves of bread and two fish to feed everyone, and they even had leftovers (Matthew 14:18-20). One takeaway is that no issue is too great for God to handle. Jesus proved that when He looked up to Heaven and blessed them.
6. The Issue of Divorce
Later in the Book of Matthew, Jesus confronts an issue that goes against cultural normalcy today. Pharisees asked him to clarify when divorce would be permissible. Jesus informs them, "...whoever divorces his wife, except for sexual immorality, and marries another commits adultery" (Matthew 19:9). Prior to His answer, He also reaffirmed the magnitude of marriage. "So they are no longer two, but one flesh. Therefore, what God has joined together, let no one separate" (Matthew 19:6). Divorce is almost as common as marriage today in America. Remembering what Jesus said about divorce, can help Christians realign their perspective on how much God values relationships.
7. The Rich Young Ruler
In chapter 19, Matthew writes about a rich young man who asks Jesus about attaining salvation. Jesus reminds the man of some of the commandments, to which the rich young man responds that he has adhered to each of those. Then Jesus tells him, he can do more by giving away his fortunes to the needy. Instead, he will have newer treasures found in Heaven. Sadly, the man left because the idea of giving away his possessions was not appealing. This story speaks to the value we put on the people and items of the Earth. Jesus wants us to know that the treasures in Heaven exceed what Earth can offer. Whether we believe that is our choice.
8. The Greatest Commandments
"Love the Lord your God with all your heart, with all your soul, and with all your mind. This is the greatest and most important command. The second is like it: Love your neighbor as yourself. All the Law and the Prophets depend on these two commands" (Matthew 22:37-40). The best action we can perform on a daily basis as Christians is acting in love. We are called to love God, first and foremost. Secondly, Jesus commands that we love one another. Jesus does not specify who is deserving of love because everyone is an image-bearer of God (Genesis 1:26). If we act in accordance with Jesus' example, we will not discriminate with who we share our love with, be that family, friends, or strangers. Though the relationships will look different, the godly love is still the same.
9. The Great Commission (Matthew 28)
Jesus commissions His disciples in Matthew 10, and then in Matthew 28, Matthew writes about the Great Commission. With the heavenly authority given to Him, Jesus tasked His disciples to go make more followers of Christ across the world. This is important for modern Christians to know because the commission still stands today as something to abide by. Missionaries operate worldwide bringing new believers into the faith. Likewise, people who are not missionaries still represent their faith in their day-to-day living by living out Christ-like behaviors.
The Book of Matthew like the other biblical texts contains worthwhile information for Christians to read. This book helps believers to grow in their wisdom of Christ-like behavior and knowledge of Christian history. There is not a wide array of knowledge about Matthew himself, such as how he died. Despite the lack of knowledge surrounding him, we have information from his perspective to see and better understand Jesus. Matthew himself shows an undeniable truth - Jesus can take us in our corrupt sinful nature and make us better. All we have to do is be like Matthew, take up our cross, and follow Him.
Sources:
LearnReligions.com, 'Matthew - Tax Collector and Apostle'
OverviewBible.com, 'Who Wrote the Bible?' & 'Matthew the Apostle'
Photo credit: ©Sparrowstock
---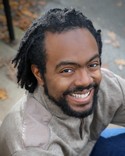 Aaron D'Anthony Brown is a freelance writer, hip-hop dance teacher, and visual artist, living in Virginia. He currently contributes work to iBelieve, Crosswalk, and supports various clients through the platform Upwork. He's an outside-the-box thinker with a penchant for challenging the status quo. Check out his short story "Serenity."
---
This article is part of our Books of the Bible Series featuring lessons, prayers, and facts about each book. We have compiled these articles to help you study the writings inspired by the Holy Spirit. May the information you learn strengthen your faith and encourage your soul.
31 Days to Pray through the Book of Romans
Why You Should Read the Book of Genesis
28 Days to Pray through the Book of Ephesians
6 Life Lessons from the Book of Esther
How Should We View the Book of Revelation?