7 Psalms to Read for Healing and Renewal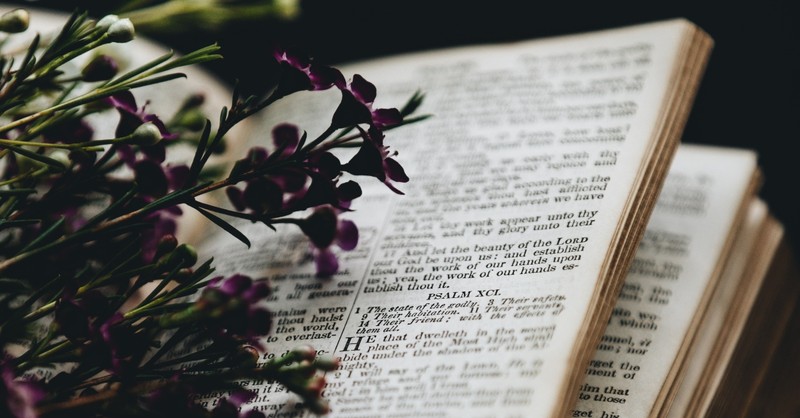 "When Jesus saw him lying there and learned that he had been in this condition for a long time, he asked him, 'Do you want to get well?'" John 5:6 NIV
The well-known story of Jesus healing the paralyzed man reminds us of the healing power of our Savior. God is our ultimate Healer. We can run freely to Him with all of our needs and know He hears our prayers and understands our pain. Though we may not always experience complete and miraculous healing on this earth, sometimes we do! And so, we should never stop believing God for healing and restoration in our lives. If we want to get well, we need to believe wholeheartedly in the Healer.
What Does the Bible Say about Healing?
"But he was pierced for your transgressions, he was crushed for our iniquities; the punishment that brought us peace was on him, and by his wounds we are healed." Isaiah 53:5
The Bible is full of stories about miraculous healings, from the sick, lame, and leprous to the raising of the dead! But perhaps the greatest healing is of our sin-sick souls when we come to accept Christ Jesus as our Savior. "Scripture is filled, from page one to the end, of stories revealing God's miraculous, restoring power," Jen Slattery writes, "He who created the universe by a mere command, everything that moves and breathes (Gen 1-2), is able to bring health to that which is diseased and decayed."
The prayers of the faithful have the power to move the heart of God. We can not only storm the gates of heaven for our own healing but also on behalf of others. "Therefore confess your sins to each other and pray for each other so that you may be healed," James wrote, "The prayer of the righteous person is powerful and effective." (James 5:16) We also have the power to allow God's healing to flow through us, onto others, when we are filled by the Holy Spirit!
Click here for more Scriptures on God's healing.
Why Should We Read the Psalms for Healing and Renewal?
"Heal me, LORD, and I will be healed; save me and I will be saved, for you are the one I praise." Jeremiah 17:14 NIV
God is the same today as He has always been and always will be. His unchanging character has the power to change our dire circumstances. "And the LORD heard Hezekiah and healed the people," 2 Chronicles 30:20 says. Psalm 30:2 reads, "LORD my God, I called to you for help, and you healed me."
The Psalms help us to express our human suffering in prayer, many written by David, whose heart was after God's very own. Chara Donahue writes, "Our deepest hope is that this world will not always be this way, and that God's power is always greater than any bacteria, cancer, or virus." God is faithful to heal us now, just as He has been in the past and will always be.
No matter how far we drift from God, we can always turn back to Him. We often feel guilt and shame for our sins and mistakes, but those feelings never come from our forgiving and merciful God. We don't have a license to sin in Christ, but when we stumble and struggle, He doesn't turn His back. He waits for us to turn to Him with open arms, ready to forgive and always filled with love for us. His healing power is all-encompassing.
The following Psalms help us to reflect and pray for God's healing power in our everyday lives.
1. Psalm 27
"The LORD is my light and salvation- whom shall I fear? The LORD is the stronghold of my life- of whom shall I be afraid?" Psalm 27:1
When my daughter wakes up in the middle of the night afraid, I welcome her to crawl in with me until she is at peace, feeling safe. Our Father in heaven has an angel army at His command to protect us. The NIV Study Bible explains, "The king's security in the Lord in the face of all that his enemies can do." When we are afraid, we need only take a moment to crawl into His presence prayerfully, and allow His healing and restoring power to comfort our hearts, and restore them once again to peace, and safety. Psalm 27 concludes:
"I remain confident in this: I will see the goodness of the LORD in the land of the living. Wait for the LORD; be strong and take heart and wait for the LORD." (Psalm 27: 13-14)
2. Psalm 30
"You have turned my mourning into joyful dancing. You have taken away my clothes of mourning and clothed me with joy, that I might sing praises to you and not be silent. O LORD my God, I will give you thanks forever!" Psalm 30:11-12 NLT
Healing comes in different ways, in different seasons. Whether something has befallen us, such as an illness or injury- or we are the victim depression, anxiety, or mourning the loss of another or the waywardness of our sinful tendencies. "The Lord, in his favour, has fixed the believer's safety firm as the deep-rooted mountains, but he must expect to meet with temptations and afflictions," Matthew Henry's Commentary explains. We can cry out to the Lord in every and all circumstances, trusting Him with our redemption and healing.
3. Psalm 41
"Have mercy on me, LORD; heal me, for I have sinned against you." Psalm 41:4
David had enemies, and throughout this psalm, He cries out to God to protect, restore, and redeem him. When we are hurting and in need of healing at the hand of someone else, it's important to deliver our hearts into the hands of God. When we forgive others, before they even apologize, our hearts begin to heal. The only one who can move and make a change in a human heart is God, Himself. Our creator can and does handle every heartbreak with compassionate care.
4. Psalm 91
"Whoever dwells in the shelter of the Most High will rest in the shadow of the Almighty." Psalm 91:1 NIV
Dwelling in the Lord requires a relationship with Him. Through Christ, we are connected to our heavenly Father through the indwelling of the Holy Spirit in us! We are able to understand the way He communicates to us through His Word, and feel His presence palpably when we cry out to Him. "He reminds us to stay in His presence, for it's a permeant place of living," Debbie McDaniel writes, "His word says if we do that, we will 'rest' in the very 'shadow of the Almighty.'" Psalm 91 reminds us of the healing and protective power of God.
5. Psalm 103
"Who satisfies your desires with good things so that your youth is renewed like eagle's." Psalm 103:5 NIV
The morning of my daughter's diagnosis with Type 1 Diabetes, she saw an eagle fly past our back glass sliding door as I braided her hair over breakfast. It wasn't typical to see an eagle there! Before we knew what the day would hold, God flew into our circumstances to remind us who He was and Whose we are. Psalm 103 reminds us of the renewed strength we have in Christ, to carry us through hard and difficult days which exhaust us body and soul.
6. Psalm 139
"You have searched me, LORD, and you know me." Psalm 139:1
The Lord knows our hearts, completely. When there is something making us sick or stealing our joy, He is faithful to call our attention to it. Healing and renewal are readily available to us in Christ Jesus. The Holy Spirit is faithful to convict our hearts to confess the sin ailing us. "Nowhere (outside Job) does one find expressed such profound awareness of how awesome it is to ask God to examine not only one's life but also one's soul," the NIV Study Bible explains. Life is hard, and the hurt and sickness of the world aren't always our fault. But sometimes, we have a little bit more to do with our condition than we realize. God is faithful to expose anything blocking our connection to Him.
7. Psalm 147
"He determines the number of the stars and calls them each by name. Great is our Lord and mighty in power; his understanding has no limit." Psalm 147:4-5
Scripture assures us, God's ways are not our ways and His thoughts are not our thoughts. It's important for us to submit ourselves and our situations to Him, fully, rather than allowing them to run laps through our minds on the spin cycle. "God's power is radically contrasted with human might," the ESV Reformation Study Bible explains. The most powerful prayer we can conclude our need for healing and renewal with is, "In Jesus' Name," meaning, "By Your Will." We want God's will over our wants and wish lists. Even when we don't see healing and renewal in the form we specifically prayed for, we can always trust God is at work, even when we can't see or understand how.
Father,
Praise You for healing and renewal. We rely on You, Father God, Creator, Sustainer, and Provider. Thank You for the Psalms, which remind us of Your character, and Your love and care for us. You protect us, God, in ways we don't always see! So great is Your love for us, even when we doubt and deny You, You await us with open arms. Father we pray for complete healing over our lives, for the hurts we can feel and those we don't know are suffocating the life out of us. You know what lies in the darkness. You shield us from the ongoing war in the spiritual realm. You call us Your own and claim us as family, through Christ Jesus. We pray Your will over our lives.

In Jesus' Name,
Amen.
Additional Resources:
NIV Study Bible, Copyright © 1985, 1995, 2002, 2008, 2011 by Zondervan.
Photo credit: Unsplash/Nathan Dumlao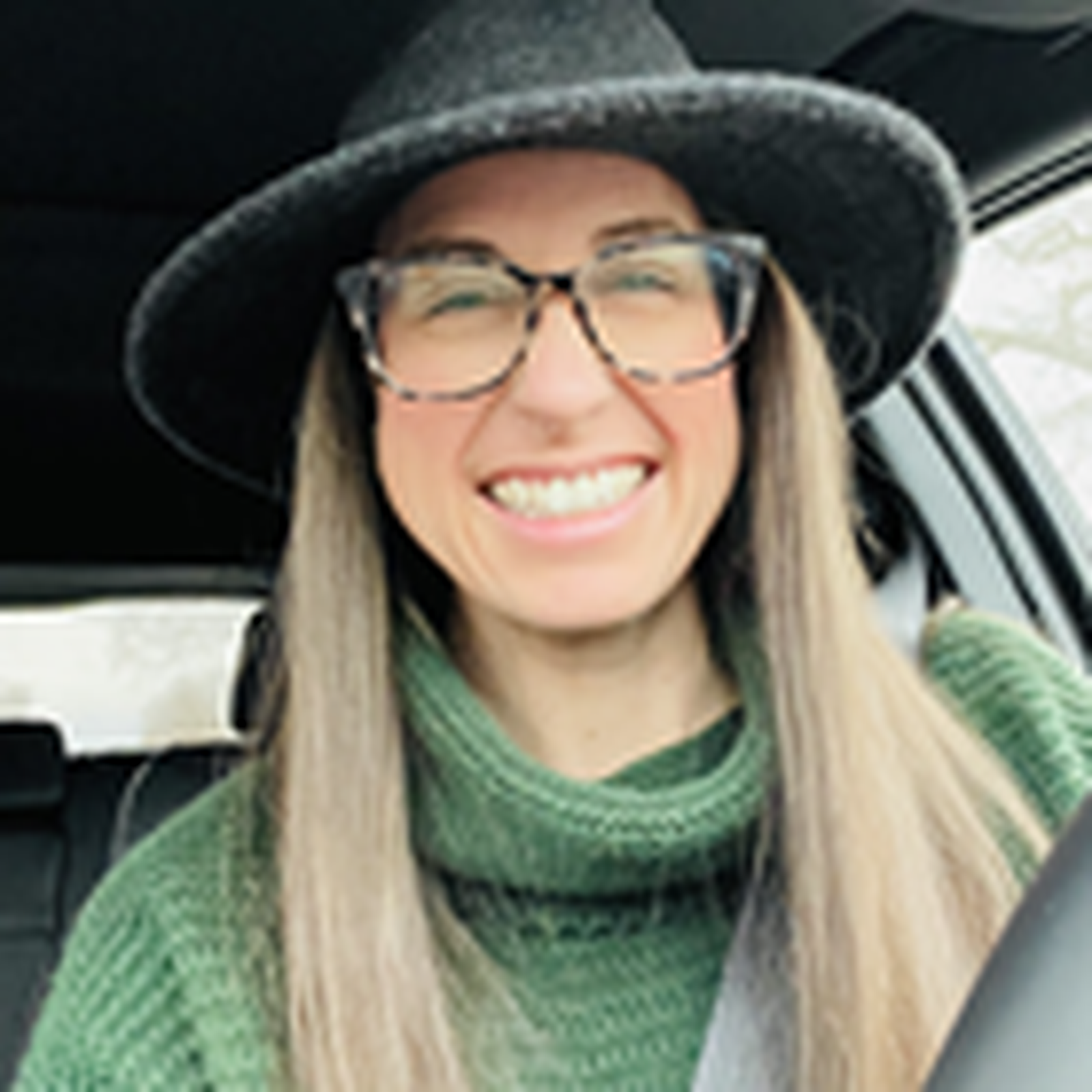 Meg writes about everyday life within the love of Christ. Join her on the journey as she launches her new site Joy Overflowing, or join her longstanding community at Sunny&80. She is also the author of "Friends with Everyone, Friendship within the Love of Christ," "Surface, Unlocking the Gift of Sensitivity," and "Glory Up, The Everyday Pursuit of Praise," and "Home, Finding Our Identity in Christ." She earned a Marketing/PR degree from Ashland University, but stepped out of the business world to stay home and raise her two daughters …which led her to pursue her writing passion. A contributing writer for Salem Media since 2016, Meg is now thrilled to be a part of the editorial team. Always active in her community and the local church, Meg also leads Bible study and serves as a leader for teen girls.