4 Reasons God Appeared to Elijah with a Still, Small Voice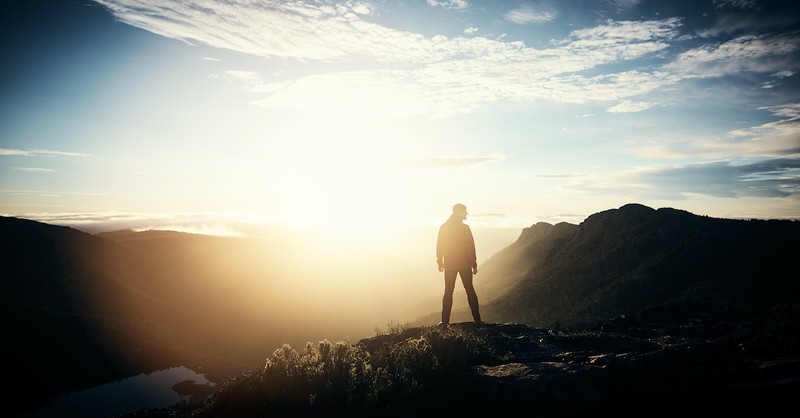 "and after the earthquake a fire, but the Lord was not in the fire; and after the fire a still small voice." - 1 Kings 19:13

If you are not familiar with the story of Elijah I would encourage you to spend some time reading it. By the time we get to 1 Kings 19, Elijah had just experienced a tremendous victory over the prophets of Baal on Mount Carmel. As a result of this victory, a hit was put out on him. Queen Jezebel wanted him dead and made it very clear this was her intention. When Elijah heard this, he did what many wise men of God would do. He ran for his life. By the way, this is not figurative this is literal. He ran away and hid because he was afraid. This is also a reminder that no matter how great a man or woman of God is they are still human. Elijah had human emotions. Highs and lows. Great boldness and great fear all coming from the man of God. By the time we get to 1 Kings 19 Elijah is tired, he's dejected, he feels all alone, and he is ready to give up. This depressed version of Elijah makes his way to Horeb, the mountain of God. It is in this place that God visits him, and God speaks which leads us to the verse I want you to look at.
The Meaning of God's "Still, Small Voice"
"The Lord said, 'Go out and stand on the mountain in the presence of the Lord, for the Lord is about to pass by.' Then a great and powerful wind tore the mountains apart and shattered the rocks before the Lord, but the Lord was not in the wind. After the wind there was an earthquake, but the Lord was not in the earthquake. After the earthquake came a fire, but the Lord was not in the fire. And after the fire came a gentle whisper. When Elijah heard it, he pulled his cloak over his face and went out and stood at the mouth of the cave. Then a voice said to him, 'What are you doing here, Elijah?'" – 1 Kings 19:11-13 (NIV, bold emphasis added)
The ESV, NLT, and CSB translations also word it as 'whisper,' while other translations word it as: "and after the fire a still small voice ." (KJV & NKJV) and "and after the fire a sound of a gentle blowing." (NASB).
There are so many things you can pull from this story but the question I want to pose to you is this one. What is the significance of God appearing to Elijah in a gentle whisper in 1 Kings 19?
What's Important About God Speaking in a Still, Small Voice?
1. It was what Elijah needed.
For a moment I want you to put yourself in Elijah's shoes. You have just won a tremendous victory where God showed up and proved he was God. Now you are running for your life. Elijah was so distraught that he didn't want to live anymore and his desire to be a prophet vanished as well. In this moment Elijah didn't need the power and strength of wind, an earthquake, or a fire. If God would have appeared out of the wind, the fire, or the earthquake I think that would have overwhelmed Elijah in his fragile condition. What he needed at that moment was the calming reassurance of God's presence. God knew this and he met him in that manner.
2. It revealed the tender nature of God.
While God is judge and all-powerful and can do what he wants, when he deals with you and me he very rarely comes with the fire. This does not mean that God doesn't bring judgment because he does, but that is not his first response. God is a lot calmer when he deals with us than we are when we deal with people. God deals with us more often than not with grace and loving-kindness. I believe this was part of the significance of God appearing to Elijah in a gentle whisper. This revealed the tender nature of God. As important as it is to know the God of fire and brimstone that does not draw us to him. It is his kindness, his mercy, his compassion, his love that draws us in. I believe God was displaying that to Elijah. Paul reminds us of this in Romans,
"Or do you show contempt for the riches of his kindness, forbearance and patience, not realizing that God's kindness is intended to lead you to repentance?" – Romans 2:4
Remember at this point in Elijah's life he was in a broken place. God met his brokenness with tenderness, which is what he often does with you.
3. It was a foreshadowing of things to come.
All throughout Scripture we see God from time to time move in dramatic ways. However, those are really the exceptions. More often than not when God's presence shows up it comes like the gentle whisper. I want to give you an example of what I mean. In the book of Acts on the day of Pentecost the Holy Spirit came upon them. The Bible says he came in like a rushing wind and tongues of fire were over the heads of the disciples gathered there. At that moment they began to speak in other tongues as the Holy Spirit enabled them. Do you know how many other times that happened in Scripture? None. Yes, the Holy Spirit came and filled people but there was nothing like that day of Pentecost. It is important to understand that the dramatic mountain top events are not typical of how God deals with us in the day-to-day. These are outside the norm. Yes, they can happen but most of the time there is a calm, reassuring sense of God's presence that you carry with you from day to day. There will be moments when you sense it greater than others but for the most part it is steady and consistent like that gentle whisper.
4. It is the place that God speaks from.
There is one more thing I find in the significance of God appearing to Elijah in a gentle whisper. In 1 Kings 19 after God appeared in the gentle whisper, he spoke to Elijah. I believe this is the same way he speaks to us. Other translations call this the still small voice. When God speaks to your heart this is often how it happens. Not the loud thunder but the gentle whisper of a still small voice.
I got saved when I was 6 years old. However, whenever the pastor would preach a hard sermon and make an altar call, I would go up again. I guess I just wanted to make sure. As I got older, I began to wonder was I saved at six or was it those other times over the years when I went up to the altar. One day when I was 18 years old, I was walking to catch the train. I was heading to class at college and this question was on my mind. I remember the exact place I was standing and the school I was walking in front of when God spoke to my heart in this gentle whisper. Here is what he said. That moment at six years old when you prayed was the moment I saved you. I have never questioned it since. What is the point of this story? The same way God spoke to Elijah. The same way God spoke to me. It's the same way God speaks to you.
Listen for God's Still Small Voice Today
If there is one thing that is required for God to show up and speak in this manner it is this. You must make room for his presence and you must tune your ear to his voice. What I mean by this is that the ones who hear God speak most often are the ones who have prepared themselves to listen. Most people will not hear God speak audibly; you may hear God speaking to your heart through prayer, or you may hear God speaking to you through reading the Bible. Jesus has left us with an advocate and helper who lives within all believers, the Holy Spirit.
I would encourage you to take moments of stillness. As powerful as God is his presence so often shows up in the most gentle, loving fashion. Like he did with Elijah he wants to meet you in your personal space. A hidden treasure in the significance of God appearing to Elijah in a gentle whisper is that God met with him one on one. Regardless of your situation, God cares. He is not too busy to meet with you. In fact, he invites you in. He wants to meet with you one on one and help you with your most pressing situation. Don't worry he's not coming with earthquakes and fire. He's coming with gentle compassion because he loves you and cares for you and wants to meet you right where you are.
Photo credit: ©GettyImages/pixdeluxe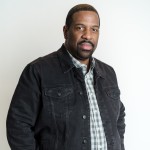 Clarence L. Haynes Jr. is a speaker, Bible teacher, and co-founder of The Bible Study Club. He is the author of The Pursuit of Purpose which will help you understand how God leads you into his will. He has also just released his new book The Pursuit of Victory: How To Conquer Your Greatest Challenges and Win In Your Christian Life. Do you want to go deeper in your walk with the Lord but can't seem to overcome the stuff that keeps getting in the way? This book will teach you how to put the pieces together so you can live a victorious Christian life and finally become the man or woman of God that you truly desire to be. To learn more about his ministry please visit clarencehaynes.com.
---
This article is part of our larger resource library of popular Bible verse phrases and quotes. We want to provide easy to read articles that answer your questions about the meaning, origin, and history of specific verses within Scripture's context. It is our hope that these will help you better understand the meaning and purpose of God's Word in relation to your life today.
"Be Still and Know that I Am God"
"Pray Without Ceasing"
"Fearfully and Wonderfully Made"
"All Things Work Together for Good"
"Do Not Fear"