Soothing Psalms for When You Are Having Trouble Expressing Your Pain
Jessica Brodie

Award-winning Christian Novelist and Journalist

Published

Jan 21, 2022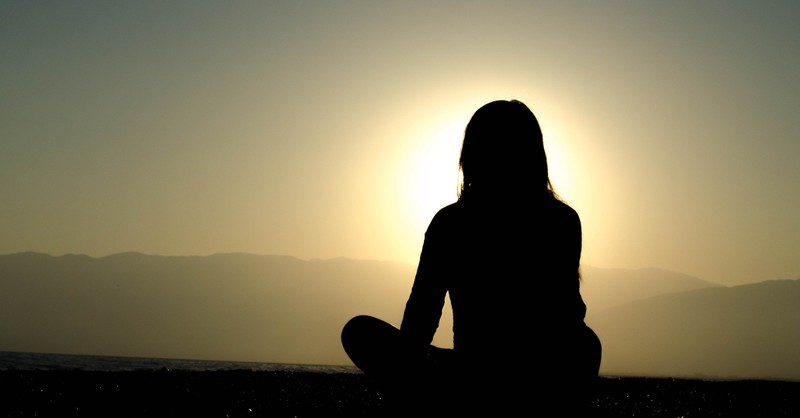 When we find ourselves unable to give voice to the cries in our heart, sometimes reading, reciting, or meditating on the Psalms can be a powerful way to pray.
Numbering 150 ancient Hebrew songs and prayers in total, the Psalms were written by several people, from King David and King Solomon to Moses, Asaph, the Sons of Korah, Heman, Ethan, and more. Over the years, they have brought much comfort to God's people, then and now. Today we often find concepts and direct lines from the Psalms in contemporary Christian music, as well as in traditional hymns.
In previous articles, I've offered verses from Psalms 1-25 and 26-50 as ways we can get comfort and peace.
Here, I offer a number of verses from Psalms 51-75.
If you are in a time of sorrow or suffering, or if you feel you just cannot come up with the right words to express what you are feeling deep in your heart, perhaps a reading of these will help you understand how to verbalize the cries of your heart.
God's Holy Name
God is so glorious that merely saying His name summons power and authority. As you consider these psalms, let the almighty name of God fill your soul.
"I will hope in your name, for your name is good " (Psalms 52:9b).
"Save me, O God, by your name; vindicate me by your might. Hear my prayer, O God; listen to the words of my mouth" (Psalms 54:1-2).
God, You Do All
Let us never forget that God is creator and master of the universe—the King of all kings. Here are a few verses that focus on God's amazing and awesome ability to do and be all.
"Your righteousness, God, reaches to the heavens, you who have done great things. Who is like you, God? Though you have made me see troubles, many and bitter, you will restore my life again; from the depths of the earth you will again bring me up" (Psalms 71:19-20).
"Yet I am always with you; you hold me by my right hand. You guide me with your counsel, and afterward you will take me into glory. Whom have I in heaven but you? And earth has nothing I desire besides you. My flesh and my heart may fail, but God is the strength of my heart and my portion forever" (Psalms 73:23-26).
"It was you who opened up springs and streams; you dried up the ever-flowing rivers. The day is yours, and yours also the night; you established the sun and moon. It was you who set all the boundaries of the earth; you made both summer and winter" (Psalms 74:15-17).
Lord, Have Mercy
We know the Lord has a well of deep, vast love, compassion, and mercy for His children. And when we cry out to Him, begging Him to see and help us, we can trust that He hears us.
Here are some verses from Psalms 51-75 that call on the Lord's beautiful mercy.
"Have mercy on me, O God, according to your unfailing love; according to your great compassion blot out my transgressions. Wash away all my iniquity and cleanse me from my sin" (Psalms 51:1-2).
"As for me, I call to God, and the Lord saves me. Evening, morning and noon I cry out in distress, and he hears my voice. He rescues me unharmed from the battle waged against me, even though many oppose me" (Psalms 55:16-18).
"Have mercy on me, my God, have mercy on me, for in you I take refuge. I will take refuge in the shadow of your wings until the disaster has passed" (Psalms 57:1).
"Hear my cry, O God; listen to my prayer. From the ends of the earth I call to you, I call as my heart grows faint; lead me to the rock that is higher than I" (Psalm 61:1-2).
"Save me, O God, for the waters have come up to my neck. I sink in the miry depths, where there is no foothold. I have come into the deep waters; the floods engulf me. I am worn out calling for help; my throat is parched. My eyes fail, looking for my God" (Psalms 69:1-3).
"But I pray to you, Lord, in the time of your favor; in your great love, O God, answer me with your sure salvation. Rescue me from the mire, do not let me sink; deliver me from those who hate me, from the deep waters. Do not let the floodwaters engulf me or the depths swallow me up or the pit close its mouth over me" (Psalms 69:13-15).
"Answer me, Lord, out of the goodness of your love; in your great mercy turn to me. Do not hide your face from your servant; answer me quickly, for I am in trouble. Come near and rescue me; deliver me because of my foes" (Psalms 69:16-18).
"But as for me, I am poor and needy; come quickly to me, O God. You are my help and my deliverer; Lord, do not delay" (Psalms 70:5).
"In you, Lord, I have taken refuge; let me never be put to shame. In your righteousness, rescue me and deliver me; turn your ear to me and save me. Be my rock of refuge, to which I can always go; give the command to save me, for you are my rock and my fortress. Deliver me, my God, from the hand of the wicked, from the grasp of those who are evil and cruel" (Psalms 71:1-4).
God Is Strong and Awesome
When we are afraid or drowning in sorrow, sometimes it helps to remind ourselves that God is strong and triumphant. His awesome nature is far more powerful than our sufferings, even those that threaten to level us.
Here are some verses that help you consider His mighty strength.
"When I am afraid, I put my trust in you. In God, whose word I praise— in God I trust and am not afraid. What can mere mortals do to me?" (Psalms 56:3-4).
"You are my strength, I watch for you; you, God, are my fortress, my God on whom I can rely" (Psalms 59:9-10a).
"But I will sing of your strength, in the morning I will sing of your love; for you are my fortress, my refuge in times of trouble. You are my strength, I sing praise to you; you, God, are my fortress, my God on whom I can rely" (Psalms 59:16-17).
"For you have been my refuge, a strong tower against the foe. I long to dwell in your tent forever and take refuge in the shelter of your wings" (Psalms 61:3-4).
"Truly my soul finds rest in God; my salvation comes from him. Truly he is my rock and my salvation; he is my fortress, I will never be shaken" (Psalms 62:1-2).
"You answer us with awesome and righteous deeds, God our Savior, the hope of all the ends of the earth and of the farthest seas, who formed the mountains by your power, having armed yourself with strength, who stilled the roaring of the seas, the roaring of their waves, and the turmoil of the nations. The whole earth is filled with awe at your wonders; where morning dawns, where evening fades, you call forth songs of joy" (Psalms 65:5-8).
"Sing to God, you kingdoms of the earth, sing praise to the Lord, to him who rides across the highest heavens, the ancient heavens, who thunders with mighty voice. Proclaim the power of God, whose majesty is over Israel, whose power is in the heavens. You, God, are awesome in your sanctuary; the God of Israel gives power and strength to his people. Praise be to God!" (Psalms 68:32-35).
I Need You, God
Finally, bowing down to the King of kings and expressing our great dependence on Him can be both liberating, humbling, and the truest and best expression of all we can offer. Consider these verses when this is what is on your heart:
"You, God, are my God, earnestly I seek you; I thirst for you, my whole being longs for you, in a dry and parched land where there is no water" (Psalms 63:1).
"Praise be to the Lord, to God our Savior, who daily bears our burdens. Our God is a God who saves; from the Sovereign Lord comes escape from death" (Psalms 68:19-20).
I pray these verses bring you comfort and help offer words or focus to the needs in your heart. Remember: God is with you always.
More from this author
8 Prayers for When You Find Yourself Stuck in 'Faulty Thinking'
6 Prayers for When You Are Feeling Anxious
Can Christians Have Anxiety?

Photo credit: Unsplash/Dingzeyu Li
---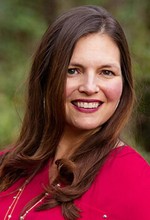 Jessica Brodie is an award-winning Christian novelist, journalist, editor, blogger, and writing coach and the recipient of the 2018 American Christian Fiction Writers Genesis Award for her novel, The Memory Garden. She is also the editor of the South Carolina United Methodist Advocate, the oldest newspaper in Methodism. Her newest release is an Advent daily devotional for those seeking true closeness with God, which you can find at https://www.jessicabrodie.com/advent. Learn more about Jessica's fiction and read her faith blog at http://jessicabrodie.com. She has a weekly YouTube devotional and podcast. You can also connect with her on Facebook,Twitter, and more. She's also produced a free eBook, A God-Centered Life: 10 Faith-Based Practices When You're Feeling Anxious, Grumpy, or Stressed