The Most Obscure Bible Verses That Changed My Life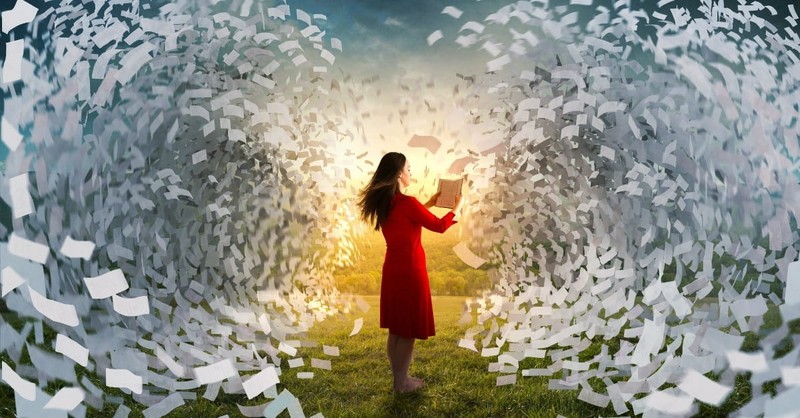 Has a Bible verse ever felt like a splash of cold water to your face as you read it? Or perhaps confused you?
This has happened to me more than a few times. I can quote many things Jesus said. I enjoy milling over the letters written by the Apostle Paul. I could read the lyrical prose of the Psalms daily, tapping into the heartfelt emotions coming through each word written by King David. And I'd be hard-pressed to find a Christian who couldn't retell the creation story, Adam and Eve's fall, Noah's tale, Moses' plight, and the Virgin Mary's miraculous birth of our Savior. 
While those well-known verses and Bible stories have changed my life, there are also some I've hardly heard addressed. In fact, several of my most profound epiphanies, the teachings that have lingered in my heart and mind for years, have come from verses not often expanded on during church.
Here are the most obscure Bible verses that have my changed my life:
Photo courtesy: ©Thinkstock/kevron2001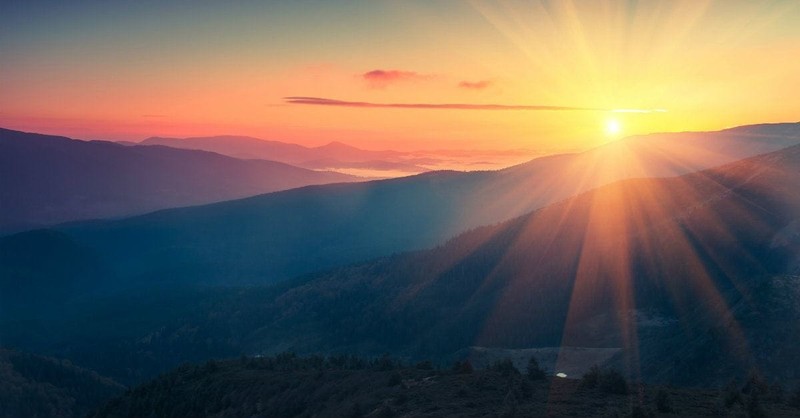 1. Revelation 22:16: The Morning Star
"I, Jesus, have sent my angel to give you this testimony for the churches. I am the Root and the Offspring of David, and the bright Morning Star."
For over a decade, I've spent my mornings sitting quietly with God, allowing Him to ground me for the day ahead. I always pray, but each daybreak looks a little different as I try to follow God's leading. 
Sometimes I focus on reading Scripture, a devotional book, or Bible study. Then there are moments where I journal while singing worship songs to Jesus on my back porch. Occasionally, I'm in the zone, quiet as a mouse and still as a post, watching His creation—the birds, the chipmunks, the flowers, listening to Him whisper on the wind blowing through the branches or in the birdsong. The space, no matter where I am, becomes Holy Ground as I sit in His Presence.
But one thing's for certain: every life-changing decision, answered prayer, or promise from God has come during this sacred time, making its importance to my daily routine immeasurable. 
About a year ago, I was on my screened porch reading, and the verse Revelation 22:16 seemed to knock me upside the head. My steadfast resolve and deep desire to commune each morning with God finally made sense. Right there—in the last few verses of the Bible, like God wanted them to leave a forever stamp on our hearts—Jesus refers to Himself as the Morning Star… the One who is the Light of the world (John 8:12). This reference immediately reminded me of the sunrise. 
I researched and found three times (Revelation 2:28, 22:16, 2 Peter 1:19) that Scripture tells us Jesus is the Morning Star. This verse has given new importance to my journey with God every morning. I feel confident He intended us all to carve out a sacred spot with Him as the sun makes its way up into the sky. 
I hope you'll read this verse, and the two others, then give some precious time as you wake to Him if you don't already do so. You never know what He's waiting to tell you or the blessing He wants to send your way if only you'd commit to spending time with Him, the Morning Star. 
Photo courtesy: ©Thinkstock/vovik_mar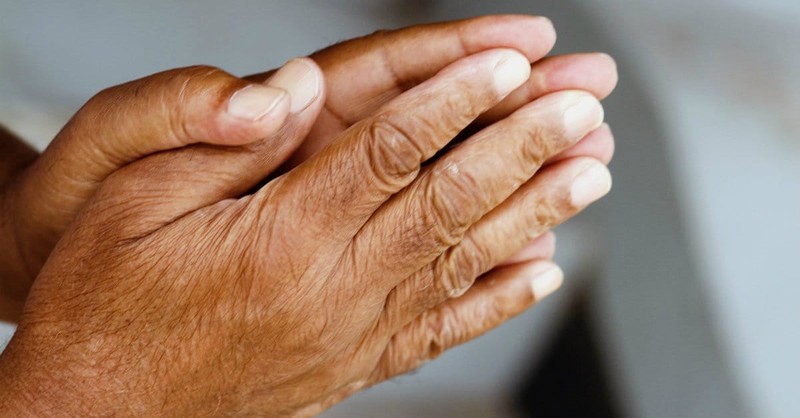 2. 1 Chronicles 4:9-10: The Prayer of Jabez
"Jabez was more honorable than his brothers. His mother had named him Jabez, saying, 'I gave birth to him in pain.' Jabez cried out to the God of Israel, 'Oh, that you would bless me and enlarge my territory! Let your hand be with me, and keep me from harm so that I will be free from pain.' And God granted his request." 
This two-sentence prayer (or one depending on which Bible translation you read) has become my mantra. Years ago, I attended what my church called a "Deep End" workshop. There, we were challenged to go "deeper" into Scripture to discover God's Word. I've pushed most of the knowledge learned during those classes to the recesses of my mind, but I'll never forget the teacher going down a bunny trail to tell us about the Prayer of Jabez. I'd never heard of Jabez or his prayer, and my teacher's confidence in its life-changing ability had me intrigued. 
1 Chronicles is not considered a popular book of the Bible because the first nine chapters list the family trees of the Hebrew tribes, beginning with Adam and descending for thousands of years. It's a catalogue of unpronounceable names making a confusing mental map of the family genealogies. Now, God's reason for documenting them is important. We (God's people) had a Savior coming and needed to recognize Him when He arrived. Even still, I look at those names with a brush of the eye because they're a jumbled mess to my brain. 
This is why Jabez and his prayer stand out amongst the 500-plus names. He caused a break in the pattern. 
Scripture says Jabez was an honorable man, meaning he was well-respected, held in high regard, and had great ethical conduct. I imagine he was a great patriarch, a wonderful husband, a kind father, and an honest businessman. God heard this noble man's cry and gave him what he asked for—blessings and the enlarging of his territory, which I believe can be viewed also as his influence… his reach. 
The sentences about Jabez got me thinking, then a few days after the Deep End class while in the checkout line of a thrift store, I spied Bruce Wilkerson's book, The Prayer of Jabez (Breaking Through to the Blessed Life) on the shelf next to me. 
You better believe I snatched it up and read it immediately. If God placed that coffee table book in my sightline only days after first hearing about this prayer, I knew it was something I needed to pay attention to. 
I began to pray, "Oh, Lord, bless me indeed as I follow You and enlarge my territory for You. Keep Your powerful hand over me, then I won't have any pain." And God has granted me with blessings and opportunities I didn't know I wanted.
Try it. Honor God as Jabez did and ask for blessings and territory with boldness. Watch and see what happens, then give glory to our faithful God. Oh, and get your hands on that book if you can. Read for yourself about Jabez and his daring, yet simple prayer.    
Photo courtesy: ©Thinkstock/Purestock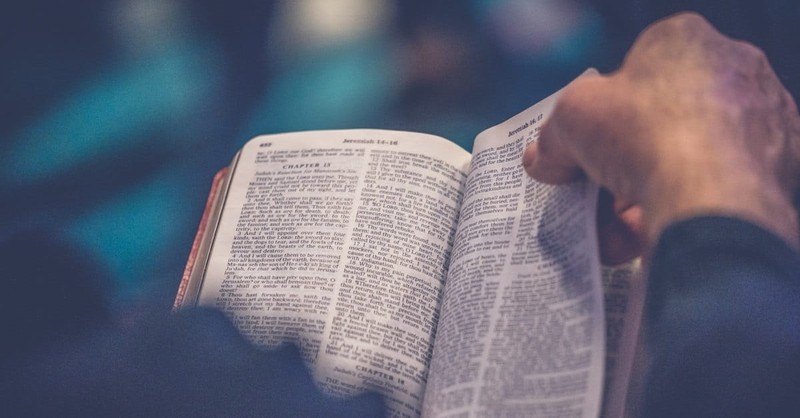 3. Ruth 2:4: The Just Then Principle
"Just then Boaz arrived from Bethlehem and greeted the harvesters, 'The Lord be with you!' 'The Lord bless you!' they answered."
I'm fascinated by how a few tiny words can impact a sentence. As a novelist, I use the influence of one or two choice words on every page in my manuscripts. Just a word of dialogue can make someone laugh or cry, and a few can change the meaning of a whole conversation. God, the Author of His story, uses these word dynamics too. 
Have a couple words in a verse ever jumped out at you? Maybe seemingly small, but potent words?
This happens to me when I encounter, just then, at that moment, or immediately in Scripture. You can be reading a story where the biblical character seems to be heading down a troubling path, then God uses what I call the "just then" principle. And at once, the whole story gets turned around revealing a new, God-ordained development. 
One of my favorite instances of the "just then" principle is found in the story of Ruth. She's an outsider who marries into an Israelite family. Her husband has died, as well as her brother-in-law and father-in-law. She makes a choice to go with her mother-in-law, Naomi, when a famine strikes instead of returning to her own blood relatives. She's brave and honorable, but in trouble as she and Naomi have no food or real chance to make their life better. They are completely dependent on God to step in and change their circumstances. 
She goes to a field to collect the grain left on the ground so they'll have something to eat, and just then the crop's owner, Boaz—an important, kind man from Naomi's family— arrives and notices her. Was this luck? Nope. God's plan is never too early or too late. He causes all things to happen when they're supposed to. Ruth marries Boaz. He's able to care for her and Naomi, and their son becomes the grandfather to David, God's anointed king. 
I think of this principle often, like when a check comes in the mail at just the right moment, I receive a much-needed text from a friend during a hard time, or I accidently get to my son's bus stop late to see it halt on the pavement at the same time. 
Big or small, God provides what's needed at the precise moment. Lookout for this happening in your life, but also for those few choice words, highlighting a new, God orchestrated event, happening at just the right time, as you read the Bible.
Photo courtesy: ©Unsplash/RodLong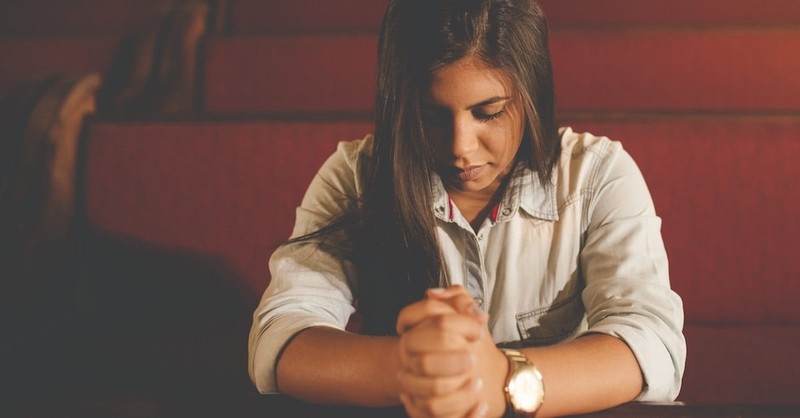 4. Esther 4:14: For Such a Time as This
"For if you remain silent at this time, relief and deliverance for the Jews will arise from another place, but you and your father's family will perish. And who knows but that you have come to your royal position for such a time as this?" 
Esther's story makes for a great dramatic movie, with this verse being a climatic event. Can't you hear the anticipatory music playing in the background while Esther's cousin says the words, "for such a time as this"? 
God is all powerful, but chooses to use a young girl's position, which He arranged in the first place, to influence a king and save a whole nation of people, Esther's people… God's people. Wow, what a task! To be called upon by God and used in this miracle makes for a worthy life. 
And, guess what? God still does this. Whether the task ahead seems insurmountable or insignificant, God invites us into His story. Has this happened to you? Have you ever felt you were at the right place or position at just the right moment to influence a situation or decision? There are no coincidences in the life of a child of God. Jump in and accept this admirable challenge with joy since God has chosen you to participate in His work. 
Kristen Terrette holds a Master's degree in Theological Studies and served as a Children's Ministry Director for five years. She cherishes her Southern roots and currently lives forty-five minutes outside of Atlanta, GA. With the support of her husband and two children, she stays at home writing Christian fiction, allowing God to take the story where He needs it to go. She's also serves on the women's leadership and teaching team at her church and writes for Wholly Loved ministries at WhollyLoved.com. You can read her personal blog and check out her current novels at www.kristenterrette.com.
Photo courtesy: ©Unsplash.com/Naassom/Azevedo
---