4 Encouraging Things We Can Learn from Ruth and Naomi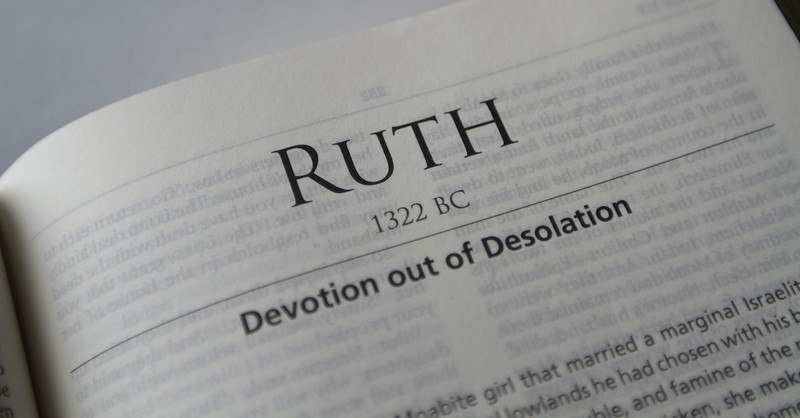 The words "Where you go I go, and where you stay I will stay" are well-known as an expression of committed love. But where do these words come from?
They were spoken by a Moabite woman named Ruth to her mother-in-law Naomi in Ruth 1. We can learn many things from Ruth and Naomi in the four short chapters that tell their story.
"But Ruth said, "Do not urge me to leave you or to return from following you. For where you go I will go, and where you lodge I will lodge. Your people shall be my people, and your God my God. Where you die I will die, and there will I be buried. May the LORD do so to me and more also if anything but death parts me from you." (Ruth 1:16-17)
The Bible Story of Ruth and Naomi
In the time of the judges, a man named Elimelech, his wife Naomi, and their two sons moved to Moab and encountered tragedy: Elimelech and both sons died, leaving Naomi and her two Moabite daughters-in-law--Orpah and Ruth--to grieve and figure out what to do next. Naomi resolved to return to Judah, and both daughters-in-law followed her at first, but Orpah eventually turned back. Ruth continued with Naomi and the two arrived in Bethlehem just as the barley harvest was starting.
In chapter 2, Ruth began gleaning in the fields of Boaz, a relative of her late father-in-law. Old Testament law provided for the poor by instructing farmers to allow the edges of their field to go unharvested and to allow anyone who did not have enough food to take what they needed (Leviticus 19:9-10). Boaz noticed Ruth and spoke kindly to her, making sure she was protected and provided for. Eventually, in chapter 3, Naomi advised Ruth to go to the threshing floor where Boaz was working one night and to ask him to be her kinsman-redeemer (Deuteronomy 25:5), which was a way that the Old Testament law provided for the needy by instructing, among other things, that someone in a widow's husband's family should buy her husband's land, marry her and provide for her. In chapter 4, Boaz cleared up some logistics regarding a closer kinsman-redeemer than himself and then he and Ruth got married and had a son named Obed, who gave much joy to Naomi in her old age and who became the grandfather of King David.
4 Lessons from Ruth and Naomi
The story of Ruth and Naomi has many things to teach us. Though the book of Ruth is short, it is packed with encouragement and inspiration. Here are a few things we can learn.
1. We can learn about loyalty.
As far as we know, Ruth had never been outside of Moab before deciding to follow her mother-in-law, Naomi, back to Judah. We can sympathize with Orpah who eventually turned back to return to her own parents. But when Naomi says to Ruth: "Behold your sister-in-law has gone back to her people and her gods; return after your sister-in-law" (1:15), Ruth refuses. Amazingly, she says: "Do not urge me to leave you or to turn back from following you; for where you go, I will go, and where you lodge, I will lodge. Your people shall be my people, and your God, my God. Where you die, I will die, and there I will be buried. Thus may the LORD do to me, and worse, if anything but death parts you and me" (Ruth 1:16-17).
After returning to Judah, Ruth and Naomi continued to show loyal love to each other. In fact, the word "hesed"—a word that means loyal or faithful lovingkindness—is a theme in the book of Ruth. Ruth and Naomi operated as a team. Ruth gleaned in Boaz's field so as to get enough food for them both, and Naomi gave Ruth advice for proposing marriage to Boaz, saying: "My daughter, shall I not seek security for you, that it may be well with you?" (3:1). In the end, Ruth gave birth to Obed, and Naomi took care of him so lovingly that "the neighbor women gave him a name, saying, 'A son has been born to Naomi!'" And the women also said to Naomi that Ruth "loves you and is better to you than seven sons."
2. We can learn about God's loyal love and provision.
God is also seen as a source of "hesed" throughout the book of Ruth. Despite dire circumstances, we see His provision of what Ruth and Naomi needed at exactly the right time. When Naomi discovers that Ruth has begun gleaning in the fields of Boaz, a relative of her late husband, she rejoices at the loyal love of God, saying that His "'kindness has not forsaken the living or the dead!'" This is consistent with the character of God that we see throughout the Old and New Testaments, for example in Deuteronomy 7:9: "Know therefore that the Lord your God is God, the faithful God who keeps covenant and steadfast love with those who love him and keep his commandments, to a thousand generations."
3. We can learn about boldness.
Trusting in God's provision did not keep Ruth and Naomi from acting boldly. Together, they made a plan that involved Ruth proposing marriage to Boaz (Ruth 3:1-18), and through this, all the characters in their story were drawn toward a happy ending. God used the wisdom of Naomi and the courage of Ruth to move forward His plan for their good, even including them in the lineage of Jesus Himself. Trust in God leads to bold action, empowered by His love.
4. We can learn about redemption.
We learn in the book of Ruth that there is no situation that cannot be redeemed for God's glory and our good. Though Ruth and Naomi lived through tragic circumstances, their story is also full of redemption. Boaz joyfully fulfills his responsibility to redeem Ruth and Naomi as a kinsman-redeemer, prompting those around them to say: "'Blessed is the LORD who has not left you without a redeemer today" (Ruth 4:14). And Boaz's redemption of Ruth and Naomi foreshadows the redemption that Jesus accomplishes on behalf of His people.
Why Is the Story of Ruth and Naomi Important?
He bought us back: 1 Peter 1:18-19 says that "you were ransomed from the futile ways inherited from your forefathers, not with perishable things such as silver or gold, but with the precious blood of Christ." And He married us, becoming the ultimate example of what a husband should be: "Christ loved the church and gave himself up for her, that he might sanctify her, having cleansed her by the washing of water with the word, so that he might present the church to himself in splendor, without spot or wrinkle or any such thing, that she might be holy and without blemish" (Ephesians 5:25-27). We can learn from the story of Ruth and Naomi that there is no circumstance so dark that the light of God's presence and provision cannot redeem it.
When life took unexpected turns for Ruth and Naomi, they struggled. They grieved. But they also remained loyal to each other and noticed the loyal love of God breaking into their darkness, providing for them moment by moment, day by day. They faced their circumstances with boldness and wise and courageous action. And they experienced a redemption that foreshadowed the work of Jesus Himself, even getting the privilege of being part of His lineage in the perfect and redemptive plan of God. We can take great encouragement and inspiration from the lives of these women, and we can rejoice that the same God who showed loyal love to Him is also showing His love to us at this very moment, His light breaking into our darkness, full of redemptive power.
Further Reading
Photo credit: ©Sparrowstock
---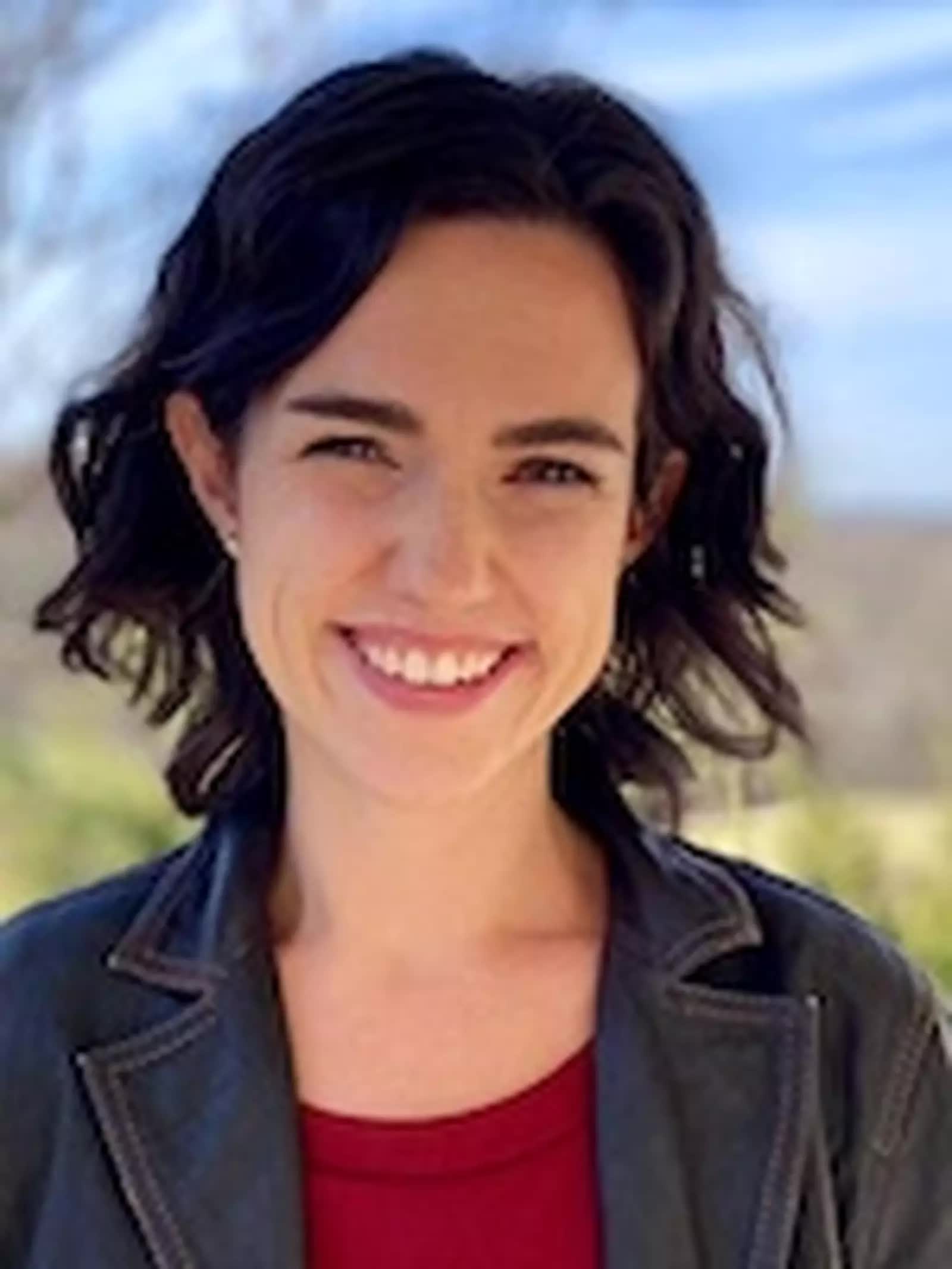 Jessica Udall holds a Bachelor of Science degree in Bible and a Master of Arts degree in Intercultural Studies. She is currently pursuing a PhD in Intercultural Studies and writes on the Christian life and intercultural communication at lovingthestrangerblog.com.