5 Truths We Can Take Away from King Solomon's Story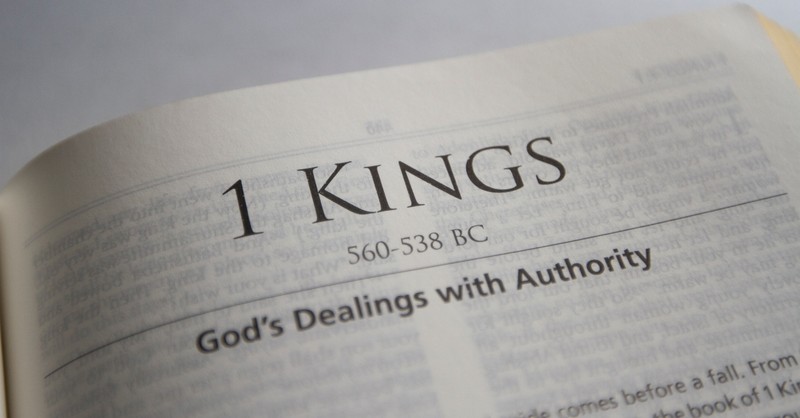 The King Solomon story is intriguing. While born in times of war, he reigned in times of peace. He's the second son of King David and Bathsheba.
Solomon is supposed to be the next King, but he has a brother, Adonijah, who steps up and takes the throne without King David or God's blessing. Of course, this is short-lived, and Solomon becomes king.
He's well known for his God-given wisdom, wealth, and power. He reigned as king of Israel for 40 years and built the magnificent Temple in Jerusalem just like God said. (1 Chronicles 28:5) He wrote the book of Proverbs and the Song of Solomon in the Bible.
He had an astounding seven hundred wives and three hundred concubines. Some of those wives turned his heart after false gods and led him into idolatry.
The King Solomon story has many truths for us to glean for our lives as Christians.
What Happened in the King Solomon Story?
Being uninvited may be an invitation to see God work.
When King David was on his deathbed, his son Adonijah, decided he'd be the next king.
Now Adonijah, whose mother was Haggith, put himself forward and said, "I will be king." So he got chariots and horses ready, with fifty men to run ahead of him. (His father had never rebuked him by asking, "Why do you behave as you do?" He was also very handsome and was born next after Absalom.) …
…Adonijah then sacrificed sheep, cattle and fattened calves at the Stone of Zoheleth near En Rogel. He invited all his brothers, the king's sons, and all the royal officials of Judah, but he did not invite Nathan the prophet or Benaiah or the special guard or his brother Solomon. 1 Kings 1:5-9
Solomon was not invited to the party along with a few others. However, it was an opportunity to see God work on his behalf. When word got back to King David that the wrong son had stepped into his position, he made things right and blessed Solomon officially making him the next king.
It can be painful when we're not included when we hope to be invited. We should look at it as an opportunity instead of rejection. If God wanted us there, we would have been invited.
Something coming to us from God is legit.
"As you know," he said, "the kingdom was mine. All Israel looked to me as their king. But things changed, and the kingdom has gone to my brother; for it has come to him from the LORD. 1 Kings 2:15
Solomon was supposed to be king, not Adonijah. I love how this verse states: 'it has come to him from the LORD.'
If something comes to us from God, it can't be stopped. If what we're seeking falls apart then we need to let it go. God has something better (and it will be legit).
What Are Some Important Lessons from the King Solomon Story?
God may give more than we request.
In a dream, God asks Solomon to ask for anything he wants and then gave him more than he requested.
"Your servant is here among the people you have chosen, a great people, too numerous to count or number. So give your servant a discerning heart to govern your people and to distinguish between right and wrong. For who is able to govern this great people of yours?"
The Lord was pleased that Solomon had asked for this. So God said to him, "Since you have asked for this and not for long life or wealth for yourself, nor have asked for the death of your enemies but for discernment in administering justice, I will do what you have asked. I will give you a wise and discerning heart, so that there will never have been anyone like you, nor will there ever be. Moreover, I will give you what you have not asked for – both wealth and honor – so that in your lifetime you will have no equal among kings. And if you walk in obedience to me and keep my decrees and commands as David your father did, I will give you a long life." 1 Kings 3:5-15
When we make a request in prayer believing God will answer with a humble heart, he may deliver more than we expect or ask.
God sees the heart and knows our intentions. If He likes what He sees, like the perfect parent He is, He may give us what we've asked for but also bless us beyond our expectations.
Our relationship with God affects unbelievers.
The queen of Sheba heard about the fame of Solomon and his relationship to God, so she wanted to test him with hard questions. It didn't take her long to see Solomon was even wiser than she'd heard, and nothing was too hard for him.
She said to the king, "The report I heard in my own country about your achievements and your wisdom is true. But I did not believe these things until I came and saw with my own eyes. Indeed, not even half was told me; in wisdom and wealth you have far exceeded the report I heard. How happy your people must be! How happy your officials, who continually stand before you and hear your wisdom! Praise be to the LORD your God, who has delighted in you and placed you on the throne of Israel. Because of the LORD's eternal love for Israel, he has made you king to maintain justice and righteousness." 1 Kings 10:6-9
It's interesting that she comes to meet Solomon with an attitude of unbelief and skepticism but leaves with praise on her lips for the Living God.
We can have this same effect on others at times when they see our genuine relationship with God and how He works in our lives. Sharing our testimony with coworkers or neighbors can impact their lives and lead unsaved people to seek a relationship with God.
How Can We Apply the King Solomon Story to Our Lives?
Others may turn our hearts from God.
King Solomon, however, loved many foreign women besides Pharaoh's daughter – Moabites, Ammonites, Edomites, Sidonians and Hittites. They were from nations about which the LORD had told the Israelites, "You must not intermarry with them, because they will surely turn your hearts after their gods." Nevertheless, Solomon held fast to them in love. He had seven hundred wives of royal birth and three hundred concubines, and his wives led him astray. As Solomon grew old, his wives turned his heart after other gods, and his heart was not fully devoted to the LORD his God, as the heart of David his father had been. He followed Ashtoreth the goddess of the Sidonians, and Molek the detestable god of the Ammonites. So Solomon did evil in the eyes of the LORD; he did not follow the LORD completely, as David his father had done. 1 Kings 11:1-9
Christians are called to love deeply. But there's a fine line between loving someone (or something) deeply and loving someone (or something) more than we love God. We may not even realize we're loving or trusting in an inappropriate way.
Anything in life we worship in some way other than God is idolatry. In the day of Solomon, they literally worshiped other gods. Today, even Christians worship other gods. Often, we don't mean to but many things in our lives can become an idol.
This can be a town we love, a job, a spouse, money, and even our beliefs if we don't allow the Holy Spirit to correct us and guide us along the path in life God has for us.
God will tear down the idols in a Christian's life. He may allow job loss, financial struggles, and hidden sins brought to light. Whatever is standing between Him and our whole hearts in worship must be put in its proper place.
God wants our whole hearts in obedience, devotion, and love.
Take these 5 truths from the King Solomon story and work towards applying them to your life today.
Further Reading
What Is the Wisdom of Solomon?
King Solomon Story in the Bible
Photo Credit: ©Sparrowstock
---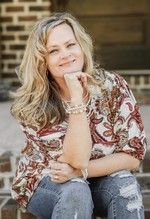 Melinda Eye Cooper grew up in the Missouri Ozarks but lives near Nashville, Tennessee. She and her husband have three sons, two daughters-in-law, and three beautiful granddaughters – and a spunky dog named Lincoln!
Melinda writes articles and devotions. She also writes fiction and is currently working on a middle-grade fantasy novel. She grew up in a large family, and many of her devotions and stories are inspired from her childhood.
Visit her website here. You can follow her on Facebook here or Instagram here.