Turn Your Cash into Thanks and Praise
Mark Altrogge

Senior Pastor, Sovereign Grace Church of Indiana, PA

2014

25 Nov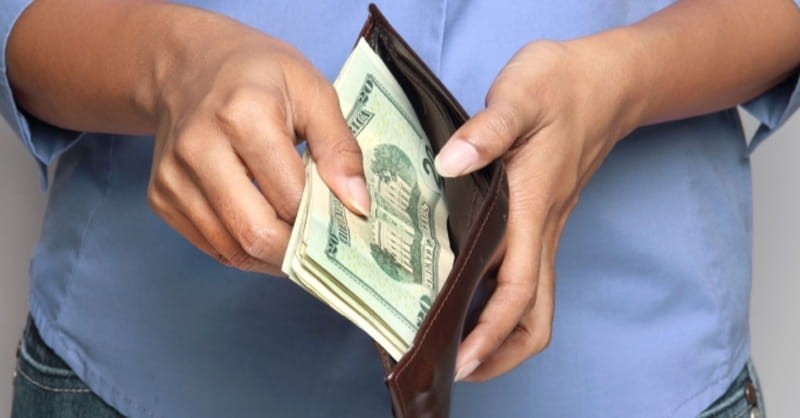 We have a store in town that advertises "Turn Your Gold into Cash." Bring in your old gold jewelry and trinkets and we'll give you cold hard cash for it. But God has an even better deal. He says turn your cash into worship.
I love the topic of giving. I love encouraging believers to give generously to God. When we give to him cheerfully and in faith he always blesses us in return, not because he has to but because he loves to and has promised to. When we sow, we reap. When we sow abundantly we reap abundantly.
But there's another reason to give that I don't hear mentioned often. I've never heard a health and wealth preacher hit this one. In fact I've rarely heard anyone preach on this. When we give money, God gets worship. Paul told the Corinthians that their giving to the poor would result in thanksgiving overflowing to God:
He who supplies seed to the sower and bread for food will supply and multiply your seed for sowing and increase the harvest of your righteousness. You will be enriched in every way to be generous in every way, which through us will produce thanksgiving to God. For the ministry of this service is not only supplying the needs of the saints but is also overflowing in many thanksgivings to God. (2 Corinthians 9:10-12)
Here's how it worked. The saints in Jerusalem were suffering through a famine. The Corinthians sent financial gifts. In this way God provided for the Jerusalem believers. When the desperate saints in Jerusalem received God's provision, they fell on their knees and worshiped. They praised him for his mercy, faithfulness and steadfast love. They poured out thanks to God for his goodness.
We tend to think of the blessings WE will get through our generosity. How WE will reap. Or we think of the joy we will give OTHERS. But don't forget what GOD will get when we give – thanksgiving and praise.
When we give to our local church, we make it possible for our church to preach the gospel. When we preach the gospel, God saves people. When God saves people they give him praise and thanks. When we give to our church, we can offer a wonderful Children's Ministry and sow gospel seeds in children's hearts. When many of those seeds eventually bear fruit and God saves, they will give God thanks and praise.
When we give to Compassion or Covenant Mercies or World Vision, suffering saints see God's kindness and faithfulness. When they see God's kindness and faithfulness they worship him.
Yes, when we give, God blesses US. But it would be reason enough to give if the only result were thanks and praise ascending to Jesus.
Someday in heaven God will show us the results of our sowing. How blessed we'll be to see the video replays of people on the other side of the world breaking into praise when a Compassion worker brings them some bread. When we see the replay of that elderly lady worshiping Jesus because God saved her those many years ago when she heard the gospel in Children's Church. Ok, I know the Bible doesn't say anything about video replays in heaven. But I know this – Jesus will remind us of generosity we have completely forgotten about:
Then the King will say to those on his right, 'Come, you who are blessed by my Father, inherit the kingdom prepared for you from the foundation of the world. For I was hungry and you gave me food, I was thirsty and you gave me drink, I was a stranger and you welcomed me, I was naked and you clothed me, I was sick and you visited me, I was in prison and you came to me.' Then the righteous will answer him, saying, 'Lord, when did we see you hungry and feed you, or thirsty and give you drink? And when did we see you a stranger and welcome you, or naked and clothe you? And when did we see you sick or in prison and visit you?' And the King will answer them, 'Truly, I say to you, as you did it to one of the least of these my brothers, you did it to me.' (Matthew 25:34-40)
There might not be video replays in heaven. But Jesus won't forget our giving. And he won't forget the praise and thanks our generosity brought him.
Hey, turn your gold into cash if you want. But even better – turn your cash into worship.
---
Mark Altrogge serves as a pastor at Sovereign Grace Church. Find out more at The Blazing Center.