What Is the Significance of the Last Words of Jesus?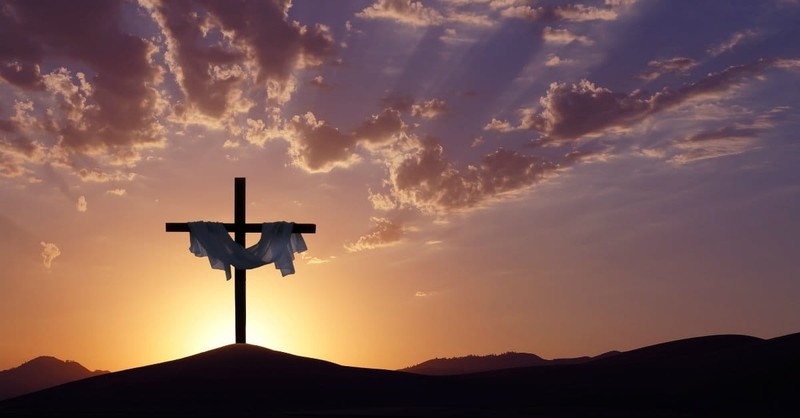 What Are the Last Words of Jesus?
The seven last words are the seven last phrases recorded across the Gospels that Jesus said before finally dying on the cross. According to the book Seven Last Words by James Martin, Sr. the phrases are traditionally ordered in the following way:
Luke 23:34, "Father, forgive them; for they do not know what they are doing."

Luke 23:43, "Truly I tell you, today you will be with me in Paradise."

Mark 15:34; Matthew 27:46, "My God, my God, why have you forsaken me?"

John 19:26-27, "Woman, here is your son… Here is your mother."

Luke 23:46, "Father, into your hands I commend my spirit."

John 19:28, "I am thirsty."

John 19:30, "It is finished."
These words have significance because they were the last words of Jesus that each of the writers of the Gospels decided to share. Each Gospel is written for a different audience and worked to stress different parts of the story of Jesus. This explains why different phrases are recorded from each writer's last encounter with Jesus on the cross. Let's explore the meaning of these powerful words from the cross.
Get your FREE Holy Week Guide here. Have encouragement delivered straight to your inbox!
What Was Happening in the Bible When Jesus Spoke His Last Words?
Jesus was tortured, ridiculed, betrayed by the Jews, he took up his cross, and was finally killed on the cross (a criminal's death). Jesus hung, stripped of his garments, on the cross between two criminals. He suffered publically after the Jewish people betrayed him and insisted that he be killed despite not committing any crime. The Gospels record these last phrases during the six hours that Jesus was hanging on the cross. The words hold meaning because they are the last words of Jesus before he died and they show us that Jesus was consistent in his message and mission up until his very last breath. Each of these seven recorded phrases speaks different truths to us as believers. They also confirm aspects of who Jesus was and how his life and death fulfilled the Scriptures.
Why Does Jesus Ask God the Father if He Has Forsaken Him?
Jesus uttered these words during his last hours: "Eli, Eli, lama sabachthani?" that is, "My God, My God, why hast Thou forsaken Me?" They surely were heartbreaking to hear but the disciples would have recognized them as a quote from Psalm 22 which begins with these same words. This moment is thought to be when Jesus completes a strange miracle on our behalf. He is crying out because he is experiencing separation from his Father for the first time. This is the only time we have a record of Jesus not addressing God as his Father.
Jesus had taken the sin upon himself and at the moment the Father could not be with him. This moment is filled with mystery as it is hard to fully understand how God's perfect son Jesus was separated from God for some time on the cross so he could accept God's wrath for humanity's sin. Habakkuk 1:13 says "Thine eyes are too pure to approve evil, and Thou canst not look on wickedness with favor." God had to be separate from Jesus because He could not look upon sin, especially when it was being cast upon his very own Son. Jesus cries out in grief during this excruciating time.
Why Did Jesus Forgive Those Who Were Crucifying Him?
When Jesus cries out in prayer to the Father God and asked him to "forgive them for they know not what they do" (Luke 23:34) he is looking past the atrocity that these men are committing against him and seeing them as people. Jesus, who can to Earth and continues to exist in Heaven, is fully man and fully God. He fully understands the shortsightedness of the human condition. He can empathize with being sucked into evil and he was able to see past that one act and address them as valued human beings.
Jesus can see, the Bible tells us that we are judged by our hearts (Jeremiah 17:10) not just our actions. For example, Jesus sees more than Peter's impulsive nature and charges Peter to "feed his sheep" (John 21). This site allows Jesus to see past the sin and can see our need for healing and forgiveness.
What Did Jesus Mean When He Said He Was Committing His Spirit to the Father?
Seven Last Words by James Martin, Sr explains that Jesus' desired to do his Father's will. Throughout his life and ministry, he is working to carry out the will of the Father. When Jesus is praying so fervently in the garden of Gethsemane, Jesus asks the Father to take this cup of suffering from him but then adds not my will but yours be done (Matthew 26:36-56). He was obedient to the will of God and accepted the suffering of the cross because he knew this was the Father's will for him.
When Jesus then is hanging on the cross in his final moments of life on Earth he utters his last words of surrender to his Father. In Luke 23:46 Jesus says, "Father, into your hands I commend my spirit." Jesus entirely surrenders his body and soul to his Father. This what we are called to do as Christians: give ourselves totally over to God.
Why Did Jesus Say He Was Thirsty?
Jesus had a body. That may seem like an overly obvious observation but sometimes it can be easy to forget that Jesus experienced real unimaginable physical suffering. His diety did not negate his humanity. He fully experienced pain, hunger, and thirst. He expressed that pain in his last words on the cross, he felt thirst. While it is heartbreaking to contemplate what Jesus would have felt during his last day on earth it can be comforting to remember that God empathizes with our physical suffering. He has not forgotten what it was like to feel his body's limitations, exhaustion, pain, hunger, need, and thirst. He knows we have physical needs.
In Matthew 6:25-34, Jesus reminds us not to worry but one thing I love about this passage is not that he says don't worry because your cares don't matter. Instead, Jesus says don't worry because your God already knows you need these things! He knows you have physical needs and is at work helping to meet them. Jesus' felt physical suffering and therefore can fully empathize with the physical struggles we face as human beings.
Why Did Jesus Mean When He Said 'It Is Finished'?
The word Jesus uses here is "Tetelestai," which means "it is finished" or "completed." This word was also written on business receipts in the New Testament to show that a bill has been paid in full. Jesus is indicating that his work, his fulfillment of the scripture, and his life is the ultimate payment for our sin. He has completed his work on earth and has fully offered himself at the ultimate sacrifice in our place for our sins.
Hebrews 9:12, 26 says, "He did not enter by means of the blood of goats and calves; but he entered the Most Holy Place once for all by his own blood, having obtained eternal redemption…But now he has appeared once for all at the end of the ages to do away with sin by the sacrifice of himself." These words are explaining how Jesus became the ultimate sacrifice so now the Jewish practice of sacrificing goats and calves was no longer necessary.
These last phrases give such rich insight into Jesus' heart, mission, experience, and love for us. Each phrase teaches us about his ability to empathize with our humanity, they demonstrate his unwavering commitment to his Father's will and his complete fulfillment of the prophecies found in the scriptures. As you prepare your heart to celebrate this Easter, take time to meditate on these seven phrases and let their messages deepen your love for the amazing God you serve.
Sources:
Further Reading
The Seven Last Words of Jesus from the Cross Explained
What Were the Last Words of Jesus and Why Are They so Powerful?
Photo credit: ©GettyImages/mbolina
---

Amanda Idleman is a writer whose passion is to encourage others to live joyfully. She writes devotions for My Daily Bible Verse Devotional and Podcast, Crosswalk Couples Devotional, the Daily Devotional App, she has work published with Her View from Home, on the MOPS Blog, and is a regular contributor for Crosswalk.com. You can find out more about Amanda on her Facebook Page or follow her on Instagram.
---
This article is part of our larger Holy Week and Easter resource library centered around the events leading up to the death and resurrection of Jesus Christ. We hope these articles help you understand the meaning and story behind important Christian holidays and dates and encourage you as you take time to reflect on all that God has done for us through his son Jesus Christ!
What Lent and Why is it Celebrated?
What is the Holy Week?
What Is Palm Sunday?
What is Maundy Thursday?
What Is Good Friday?
What Is Easter?
Easter Prayers
At Easter, the Son of God took on the world's sin and defeated the devil, death, and the grave. How is it, then, that history's most glorious moment is surrounded by fearful fishermen, despised tax collectors, marginalized women, feeble politicians, and traitorous friends?
In The Characters of Easter, you'll become acquainted with the unlikely collection of ordinary people who witnessed the miracle of Christ's death and resurrection. This FREE podcast provides a fresh approach to the Lenten season and can be used as a devotional or study for both individuals and groups.