6 Ways Being in a Bible Study Transforms Your Spiritual Walk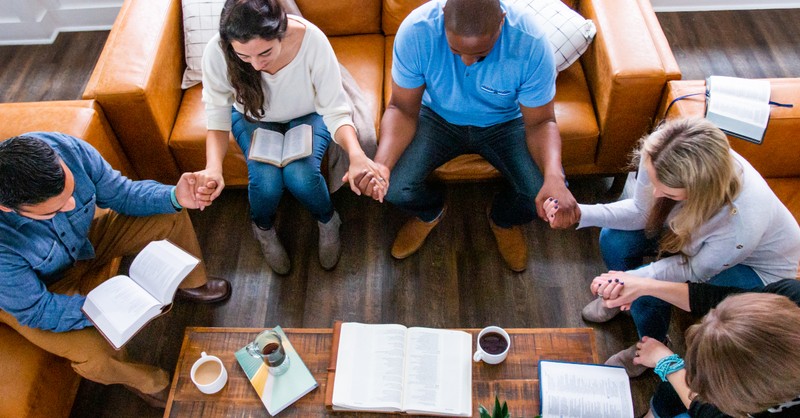 On Thursday afternoons my mom would pile all four of us kids into the van and drive fifteen minutes to the north side of the city. We would all jump out of the car and run up the concrete steps. I can still see the big blue steel door and smell the mixture of chalk and sweat as we walked into the building. Noises from the gym mingled with the hum of conversation.
It was our "gymnastics" day. The homeschooling group in our area gathered so the kids could take gymnastics classes. The little kids were first. So, my little sisters, ages 4 and 6, in their bright pinks and leopard print leotards, bounded onto the spring-floor. They would tumble and jump and swing for an hour until it was time for the older kids.
During the first hour, the older siblings would gather and play together. One of my best friends (who we went to church with) and I would play in a corner of a big room where the other children played. We never talked to anyone else. I was content to sit and play with my one friend. I remember when I turned 11 or 12, my mom would chide me for not being friendly. She would encourage me to make more friends and be nice. I just couldn't do it.
One of my biggest regrets in college was all of the friendships I let slip out of my hands because I was too afraid. I was comfortable with one or two friends and felt no need to branch out. Now, looking back, I realize I missed out on so many things because I didn't open myself up.
I love hanging out with people and getting together. Not until COVID hit our world did I realize how much I really did love having our friends over! Hospitality is something I'd love to cultivate more in our home…. However, I'm a hard-to-get-to-know-you person. I can be a little distant. People often think I'm a little cold and unfriendly when they first meet me. Developing community is hard for me. It takes intentional effort.
One of the places I've learned how to develop real, Christian fellowship has been my Bible study. Our group met for several years before I moved away. We completed three Bible studies a year, so that's over twenty different books of God's Word that we've read through and studied together!
If you are like me, finding friends and keeping them is hard. Fear kept me from developing relationships for so long. I had my heart hurt plenty of times with friends and I am always hesitant to reach out and be a part of a group again. Through my Bible study group, I was able to build a safe, loving community.
When I first started my Bible study group, I never imagined all of the other benefits waiting for me. I started the group because I wanted something for myself. It turned into something far beyond what I imagined. God often works that way, doesn't He? Even though I'm no longer physically there, a core of four friends still meets together today! Friendship plays a role, but these six aspects have a lot to do with why they still meet, even after I moved away.
1. Bible studies give us accountability.
I don't know about you, but I need help with accountability. Reading our Bibles is hard to keep up when we don't have accountability. How much more likely are you to keep going if you have someone asking you about it? If we want a consistent and long-term Bible reading habit, accountability helps tremendously! Some of us can be disciplined to read on our own, but even the most dedicated will falter. We don't need people being strict or legalistic about it, but we do need loving help to keep going. Being a part of a good Bible study fosters beautiful accountability.
2. Bible studies help us stay on track.
Like accountability, when we have others walking with us, we are more apt to stay on track. How many apps, online programs, courses, and emails do we receive about staying on track with our Bible reading? The best thing I've seen by far has been real, live people to help us stay on track! I had a Bible study mentor in college, and she would ask me every Friday if I had read my Bible. That helped me stay on track during the week, knowing she was going to be reading with me and we would be discussing it at the end of the week.
3. Bible studies provide prayer support.
Bible study isn't just about the Bible (although that is the main focus). Bible study fellowship allows us to share our hearts' prayer requests. When we've joined a safe, loving Bible study group we are more apt to share our prayer burdens. Do you have loved ones in need of salvation? Do you have the weight of a big decision keeping you up at night? Get help! Prayer help comes in the form of a Bible study group. Share your requests and lift others up in prayer as well. Prayer is a powerful tool every believer possesses and Bible study provides just the right prayer support.
4. Bible studies keep doctrine first.
The word "doctrine" isn't just for pastors! Doctrine is simply a "set of beliefs." What do you believe? Why do you believe the things you do? As we get together with other people, we are able to discuss these things. We can wrestle with the hard things and be reassured of truth as we study the Bible together. There will be things we might not understand, but together we can talk and discuss these ideas. I've always learned more from others sitting across the room from me than what I've read in a book. As we meet in groups, we are able to learn and dive deeper into our doctrine.
5. Bible studies foster spiritual growth.
Similar to the previous reason, we need each other to grow! God did not design us to live our spiritual life in isolation. With Bible study groups, we are able to share areas of strengths and weaknesses. We are able to pray for one another, but we also learn how to grow. Bible study is not a place to compare. Comparison has no place in a Bible study. We are all walking this journey to God. So, as we band together, we can help each other grow. Seeing other's success pushes us forward. Spiritual growth is always better in community.
6. Bible studies cultivate lasting friendships.
One of the best benefits of having a Bible study together is the friendships that are forged. I'll always be close to the four other women who attended my Bible study. They are lifelong friends, even though we don't live near each other anymore. We walked together in friendship, but our friendship was brought together by a mutual desire to love and study God's Word. Their passion for God and the Bible inspired me, but also connected us. If you are looking for lasting friendship, join a Bible study!
Friend, if you are struggling to find connection and community, consider a Bible study. It doesn't have to be in a church (but that would be ideal). When I started, I barely knew any of the girls who attended. Now, we are all close friends. Start somewhere. Maybe you can meet at your work or home. Ask the Lord to give you direction.
It might be a little intimidating and your inadequacies might be right in front of your face. Don't worry, I have you covered! Download my free workbook: "How to Start Your Own In-Home Bible Study"! It includes all of the tips and practices above, plus how to host your own Bible study. I've expounded on the five steps of leading a good Bible study in this workbook and I hope you will check it out. With 15 years of experience, I've developed this amazing, 21-page workbook. Download it here: sarahefrazer.com
---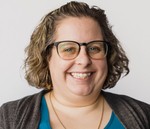 Sarah E. Frazer is a wife, mother, and writer who loves to strengthen and encourage the weary mom to connect with God so that she can replace feelings of discouragement, disillusionment, and disappointment with God's daily peace. Sarah is the author of several Bible study resources found on her website, sarahefrazer.com/shop. Follow her on Instagram here and download her Psalms of Gratitude for free here.
Related podcast:
The views and opinions expressed in this podcast are those of the speakers and do not necessarily reflect the views or positions of Salem Web Network and Salem Media Group.
Related video:
These verses serve as a source of renewal for the mind and restoration for the heart by reinforcing the notion that, while human weakness is inevitable, God's strength is always available to uplift, guide, and empower us.
Video stock video and music probided by SoundStripe