3 Ways Christians May Be Misusing 'I Can Do All Things through Christ Who Strengthens Me'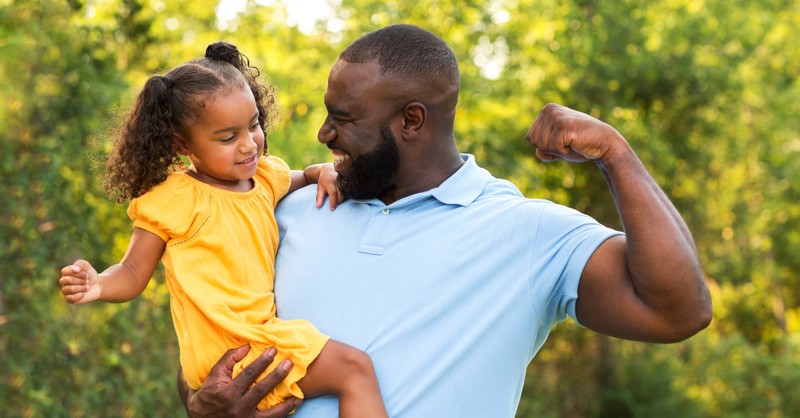 Christians absolutely love to use this verse, and I can, in no way, exclude myself from that. We see the reference to Philippians 4:13 on Instagram bios, on the t-shirts of Christian school sports teams, and we've probably heard the words in a worship song or from the pulpit. "I can do all things through Christ who strengthens me," encourages us, spurs us to trust God more. But how can we know if we've used this verse correctly or if we've simply used the words of Paul to cheer on our favorite sports team or to help us open a pickle jar, as humorously shown in this comic?
Can we really do all things through Christ who strengthens us? If not, what can't we do? And in what context did Paul write this verse? Let's explore these questions and more as we dissect one of the most famous verses in the Bible.
'I Can Do All Things through Christ Who Strengthens Me' Meaning
According to John Gill's Exposition of the Bible, about this verse:
"Which must not be understood in the greatest latitude, and without any limitation; for the apostle was not omnipotent, either in himself, or by the power of Christ; nor could he do all things that Christ could do; but it must be restrained to the subject matter treated of: the sense is, that he could be content in every state, and could know how to behave himself in adversity and prosperity, amidst both poverty and plenty; yea, it may be extended to all the duties incumbent on him both as a Christian and as an apostle, as to exercise a conscience void of offence towards God and men; to take the care of all the churches; to labour more abundantly than others in preaching the Gospel; and to bear all afflictions, reproaches, and persecutions for the sake of it; yea, he could willingly and cheerfully endure the most cruel and torturing death for the sake of Christ: all these things he could do, not in his own strength, for no man was more conscious of his own weakness than he was, or knew more of the impotency of human nature; and therefore always directed others to be strong in the Lord, and in, the power of his might, and in the grace that is in Christ, on which he himself always depended, and by which he did what he did; as he adds here, through Christ which strengtheneth me."
OK, wow, that's a mouthful. Let's boil down this message to its essence. Paul does not claim omnipotence. In other words, he doesn't say, "Through Christ, I'll break these bars of my prison. I'll remove the thorn in my side. I'll convert the entire nation of Rome, etc."
The verse doesn't say that. Instead, on our own, we could. Not endure persecution and affliction. But through the power of Christ, we can endure the trials and tribulations set forth, especially when they stand as a barrier in our ability to share the Gospel.
What Is the Context of Philippians 4:13 and 'I Can Do All Things through Christ Who Strengthens Me'
Paul clearly doesn't write this passage while hoping his favorite sports team makes it into the NFL playoffs. He'd been tortured, imprisoned, and probably wrote this letter in the latter half of his prison years in Rome. He pours his life out as a living sacrifice.
Paul goes from a life of luxury as someone in prominence in Jewish circles to one of the most hated men in Rome and amongst Israelite leaders. Friends abandoned him in prison, he received unlawful punishments and even had gotten stoned. He survived but likely the thorn in his flesh may have come from the damage of being pummeled by heavy rocks.
In these circumstances, he extorts the Philippians to come to believe in his Savior and claims that he can do all things through Christ.
Can We Do All Things through Christ? What Can and Can't We Do?
So what can and can't we do in Christ?
As mentioned before, Christ can give us the power to endure what we otherwise could not by our own means. Jesus gives us the strength to press on during trials and difficult seasons of life, especially when persecuted for his sake.
He also gives us strength through contentment and joy, no matter what our circumstances. He reminds us of our eternal hope. That no matter what happens to us on earth that we have something far greater waiting for us when we reach the end of our race (Hebrews 12).
So what can't we do? Obviously, the Holy Spirit can empower Christians to do things such as speak in tongues or to speak the words someone needs to hear in crisis. We hear of modern-day miracles and the like. But what can't we do in Christ?
I think we need to reroute our thinking. It's not what we can't do. It's our misunderstanding of the context of the verse. Although it's all very well and good to include this verse on bios or t-shirts for our eighth-grade basketball teams, we need to understand the circumstances in which Paul writes. He comes from a place of hardship, homelessness, and hunger. And from that place, he says he can press on because of Christ.
3 Ways Christians Misuse 'I Can Do All Things Through Christ'
Let's explore some ways Christians have, in the modern context, misused this popular verse.
Sports Teams
As mentioned before, many athletes and similar groups may use this verse as a motivational phrase to encourage their Christian teammates that they can claim a victory in Christ. Obviously, we can reap inspiration from professional Christian athletes, but the verse comes and applies to far more strenuous circumstances.
Christian Goals and Dreams
We also see the verse misused when it comes to Christians and hope and dreams.
For instance, one day I'd love to run a publishing house. And hoo-boy, that is one Goliath I'll have to face down the road. But I may feel tempted to use the verse to say, "Even though I don't know if I can do it, through Christ, I can accomplish this dream!"
God obviously has plans for our lives And he can help us to shine his light through our passions and talents. But this doesn't mean that God will make every pipe dream come true simply because we follow him.
Success and Promotions
In addition to this, people can often use this verse to say that if we pray hard enough, Christ can give us that salary boost or promote us to the next stepping stone in our industry.
God does have a way of providing for the needs of his children. But hungry, poverty, and lack of means do not signify we don't have enough faith or didn't rely on Christ enough. In fact, Christ himself did not have a place to lay his own head (Luke 9:58). God does grant believers eternal life, but this does not necessitate temporal wealth or fame. In fact, the Bible often talks against storing up treasures on earth (Matthew 6).
This famous verse does encourage Christians in dire circumstances. When we go through trials, we know Christ can supplement the strength to endure hard times and experience contentment. But we need to understand the context of popular verses to make sure we don't misuse them.
Photo credit: ©iStock/Getty Images Plus/digitalskillet
---

Hope Bolinger is a multi-published novelist and a graduate of Taylor University's professional writing program. More than 1,200 of her works have been featured in various publications ranging from Writer's Digest to Keys for Kids. She has worked for various publishing companies, magazines, newspapers, and literary agencies and has edited the work of authors such as Jerry B. Jenkins and Michelle Medlock Adams. Her modern-day Daniel trilogy is out with IlluminateYA. She is also the co-author of the Dear Hero duology, which was published by INtense Publications. And her inspirational adult romance Picture Imperfect releases in November of 2021. Find out more about her on her website.
---
This article is part of our larger resource library of popular Bible verse phrases and quotes. We want to provide easy to read articles that answer your questions about the meaning, origin, and history of specific verses within Scripture's context. It is our hope that these will help you better understand the meaning and purpose of God's Word in relation to your life today.
"Be Still and Know that I Am God"
"Pray Without Ceasing"
"Fearfully and Wonderfully Made"
"All Things Work Together for Good"
"Do Not Fear"