8 Ways Christ's Blood Is Truly Thicker Than Water
Chad Napier

Crosswalk.com Contributing Writer

Updated

May 27, 2022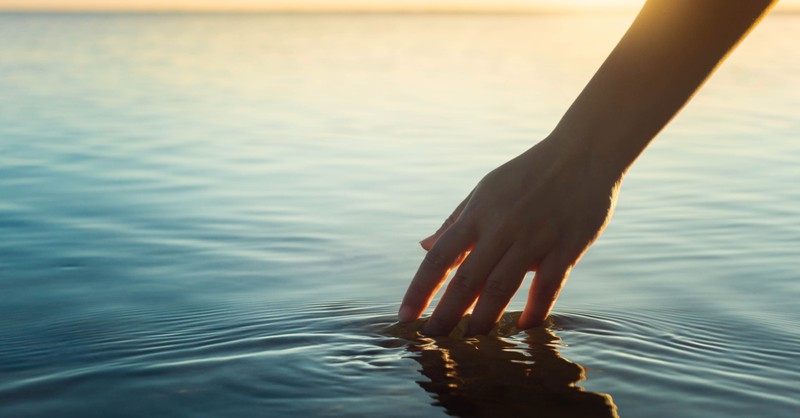 We often use the adage "blood is thicker than water" to describe a situation when someone is confronted with a decision between a friend and a blood relative. The viscosity is tested in a business venture between two brothers and a mutual friend. No issues arise when the bottom line is thriving. However, the mutual friend realizes he has the shortest straw when things go south. Further, calls for domestic issues are the most dangerous for police officers. What was initially two spouses at each other's throats with an officer in between keeping the peace can quickly turn when one spouse begins to feel sorry for the treatment of the offending spouse. Thus, the thickness of blood is reflected when tension and stress mount. The same is true in the life of a believer. We can fully realize the mettle of our Savior when we are drowning amid the "water" of the world.
The Blood of Christ Is Truly Thicker Than Water
The believer can attest to the veracity of the power and strength of His blood in times of blessing as well as the seasons of trial. The primary desire of Jesus Christ was to be "about the Father's business." Water has both cleansing and sustaining qualities, but has great limitations. The cleansing will only last long enough until the dirt of the world is introduced and water even though plentiful in many areas of our world is quite limited in quantity and quality in others. The blood of our Savior is so rich and thick that it has had the ability to encompass sinners for eternity. Paul in Ephesians 2:13 gave the church the assurance that "now in Christ Jesus ye who sometimes were afar off are made nigh by the blood of Christ." No matter how deep in the sea we may be drowning because of sin or drifting away from the anchor of our Savior, the magnetic qualities of our Savior's blood is always present to draw us near.
In Psalm 3, David was in the midst of being pursued by his son Absalom. Many of David's longtime friends and confidants were fleeing his side and turning their allegiance to Absalom. One could understand the flight following the political jealousy of Saul, but being targeted by flesh and blood revealed a new level of evil at work. David was comforted by his knowledge and confidence that he has been and will be always protected by an all-powerful Lord who specializes in the business of deliverance.
1. He Is the Equalizer
Many of us have large families with siblings who would fight for us no matter how right or wrong we may be in a matter or cause. Proverbs 17:17 gives us the perspective that "a friend loves at all time, and a brother is born for adversity." Proverbs 18:24 provides another assurance telling us, "a man of many companions may come to ruin, but there is a friend who sticks closer than a brother." The believer can testify that our Savior is both a friend and a friend brother.
In verse 1, David wrote in a season in which the numbers with him were decreasing, while those in opposition grew and grew. Jesus was no stranger to decreasing poll numbers. The crowd who rebuked him, scorned him, beat him, betrayed him and of course the number of our sins surely and greatly outnumbered Jesus and his followers by earthly counting means. Only a true Savior could savor this status and prevail against each. In His sinless life, traumatic death, glorious resurrection, and triumphant ascension to the right hand of the Heavenly Father, He was able to conquer the temptations of the flesh and the finality of the grave. As the world, its principalities, and powers shadow our every turn, He is an ever-present help with His sustenance and provision.
2. He Is My Helper
Our life has been positively impressed by "helpers." Friends come and go from our lives. Grandparents and parents leave us by way of the grave. Employers will one day have no more use of our services and abilities. Some can offer financial assistance, some can offer the usage of a tool from their shed, while others lend us an extra hand, but our Savior has the sustaining assistance.
His help is more than the ability to pay an electric bill, buy a grocery list, or even physical healing. His greatest help following salvation is by the empowerment of the Holy Spirit. He gives us strength, guidance, and boldness which enables us to face whatsoever may come our way. In Hebrews 13:6, we are reminded of our confidence to declare, "the Lord is my helper, and I will not fear what man shall do unto me."
3. He Is My Shield
Battles are an inevitable part of the life of a believer. David faced physical, familial, emotional, and spiritual conflicts throughout his notable life. The shield is a militarily defensive weapon. In a physical sense, bearing a shield not only adds weight to our progression, but eliminates the offensive usage of one hand. Our earthly shields are merely water in comparison to the shield of our Savior. The security of our bank or retirement to handle any financial crisis is rendered meaningless when a scan reveals a progressive disease. The usage of the word "shield" contemplates greater protection than that of a "buckler." This protection repels from all sides of the soldier.
The Old Testament saint had the realization that the Lord could protect front/back, right/left, and above/below. However, the church-age believer has greater protection and realization following Pentecost. We are indwelled and protected from within by the Holy Spirit. As such, Paul in Ephesians 6:16 noted the effectiveness of the "shield of faith" for the ability "to quench all the fiery darts of the wicked." The shield of our Savior, however, is a mechanism of freedom and the lessening of any weight-bearing upon the spiritual soldier. Christ bears our shield on our behalf by inscribing upon our hearts His written words, the whispering in our ears of the means of escape, and the wisdom of knowing the tendencies of our enemy.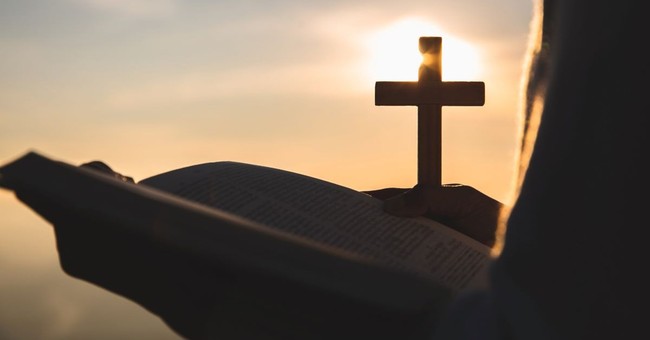 Photo Credit: ©GettyImages/Tinnakorn Jorruang
4. He Is My Glory
None of the blood of our Savior has effectively dried or been washed off by the elements. Our everything is because of His finished work upon the cross. None of what we are, who we are, or what we may have today is from our own abilities. Thus, He is our glory. In 1 Peter 4:13-14, we can "rejoice" when we "are partakers of Christ's sufferings; that when his glory shall be revealed, ye may be glad also with exceeding joy. If ye be reproached for the name of Christ, happy are ye; for the spirit of glory and of God resteth upon you: on their part, he is evil spoken of, but on your part, he is glorified."
5. He Is My Deliverer
We live in evil and dangerous times. David was forsaken by his family and his position as king was threatened. We can relate because our destiny as spiritual leaders within the household and family unit are the most desired targets of the evil one.
In 2 Corinthians 1:10, Paul succinctly assured the church, that Christ "who delivered us from so great a death, and doth deliver: in whom we trust that he will yet deliver us." He delivered us from the dominion of sin and the "second death" in our "new birth" salvation, he presently delivers us daily from the dominion of sin, and we have the promise of the ultimate deliverance when we receive our glorified body and realized eternal salvation. His deliverance from the dominion of sin encompasses "this present evil world" mentioned in Galatians 1:4 and "every evil work" in 2 Timothy 4:18.
6. He Is My Sustainer
"Sustain" is defined as "reflexively to lean upon or take hold of." In Isaiah 59:16, the prophet wrote, "and he saw that there was no man, and wondered that there was no intercessor: therefore his arm brought salvation unto him; and his righteousness, it sustained him." We realize the need for a sustainer when we find ourselves the most vulnerable, alone, and rendered helpless from the supposed comfort of the world.
Our Savior, however, is more than a bandaid or a quick-fix to bridge us back to normality. He is our solution to sin, intercessor to the Heavenly Father, our salvation for eternity, and our righteousness. We leaned up against him when we realized we had no solution for our sin problem. He has continued to be our "leaning side" when our "watery" relationships have been rendered useless or no longer present.
7. He Is My Confidence
Kinship has given worldly boldness at an early age, i.e. "my dad can beat up your dad." We realize very quickly in life how fleeting strength becomes and how riches quickly fade in a poor economy. Having faith in Christ, however, bestows upon us enduring confidence.
Paul wrote in Ephesians 3:12, "in whom we have boldness and access with confidence by the faith of him." The believer has access to the Heavenly Father, the Creator, by and through our mediator Jesus Christ. 1 John 2:28 calls for us to "abide in him; that, when he shall appear, we may have confidence and not be ashamed before him at his coming." Then in 5:14, the apostle wrote, "and this is the confidence that we have in him, that, if we ask anything according to his will, he heareth us." Access gives confidence in knowing our Lord is not preoccupied and unavailable to hear our voice.
8. He Is My Savior
David ends the psalm with the declaration and remembrance that "salvation belongeth unto the Lord: thy blessing is upon thy people." The realization of our Savior's presence amid the trial is a sufficient blessing in and of itself even prior to the ultimate deliverance from the calamity. The prophet David was writing in the era in which the contemplation of Jesus Christ was far removed from the great enlightenment in the church age we are privileged to enjoy. However, he was able to ascertain the reality of a life "after the grave."
The believer presently has the assurances of His presence while we battle with the enemy. We can testify of the glory of God because of this provision. David was anointed king of Israel many years prior to Him being seated upon the throne. He had confidence in this ultimate victory, just as we have confidence in the culmination of our salvation when God's people receive glorified bodies. We overcame the dominion of sin by His blood and then one glorious day our bodies will have victory over all of the effects of sin. Grief, sadness, sickness, or death will all be "water over the bridge."
Water is the building block of our sustenance, but our Savior's shed blood which is our "redeeming flood" will be our measure of glorification. His blood is truly thicker than water.
Photo Credit: ©Getty Images/ Gobal Moments
---

Chad Napier is a believer in Christ, attorney at law, wannabe golfer, runner, dog lover, and writer. He enjoys serving his church as a deacon, Sunday School teacher, and fill-in preacher. You can find him on Facebook and Twitter. He and his wife Brandi reside in Tennessee with their canine son Alistair.
LISTEN: Three Common Obstacles to Understanding the Bible
The views and opinions expressed in this podcast are those of the speakers and do not necessarily reflect the views or positions of Salem Web Network and Salem Media Group.
WATCH: 5 Verses on Strength for When You Feel Weak
Video stock video and music probided by SoundStripe