5 Ways to Get the Most Out of a Quick Quiet Time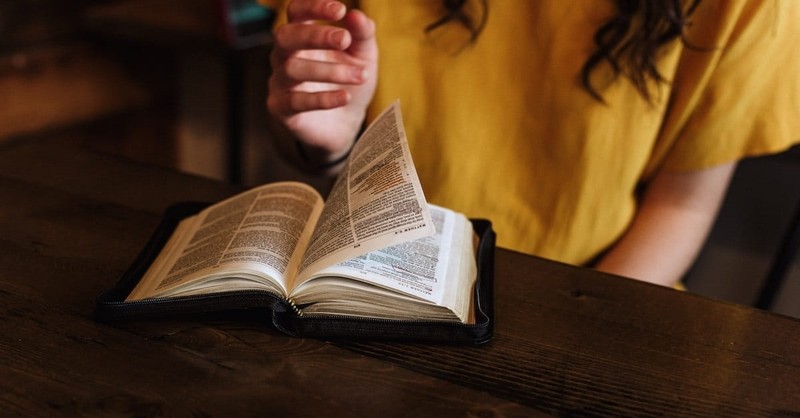 Maybe it is because I'm a mom with five kids, or maybe it is because I do a lot of behind the scenes work (which can be just as much work), but I've found that I don't have hours upon hours to spend reading God's Word. Believe me, I wish I could. It just doesn't happen, and I'm learning that all of life is filled with various seasons. One of these days all of my children will be gone from my house and life won't be consumed with their needs.
In the meantime, how do I read God's Word, let alone gain strength and wisdom? Does that mean I shouldn't even try to read God's Word? Maybe I shouldn't expect much from reading the Bible until then. The problem is I need God's Word especially now, when life is busy and full. So how do I get the most out of a quick quiet time. When I only have a few minutes during my day to sit down and read God's Word, what can I do to gain the most out of it?
Below you will find five steps for getting the most out of a quick quiet time. These are designed for the person who is busy and only has a few minutes each day to open God's Word and connect with Him. Take these and start to incorporate even just one today.
1. Start Before You Begin
You might be surprised to find the first step is to start before you begin. In fact, a lot of my morning routine includes getting other people ready for the day. But my heart is preparing to meet with God, even before I open my Bible.
To start before you begin means to get your heart ready to hear from God. You don't have to sit quietly while you wait for God to speak to you. Instead, while making your bed, fixing breakfast, or even taking a shower spend time in prayer and ask God to meet you here--in the ordinary moments.
God wants you to be ready to consume His Word when you have a moment to sit down and read. To get the most out of those few precious moments you can use the time before your quiet time to prepare. Pray and listen to worship music. Those things can help set the stage and get your heart ready and open to hear from God when you read His Word.
Ask God to help guide you, before you even begin. Pray and request that God open your heart to the truth that you will read later. Pour out your struggles before Him and sing praises to His name. All of these things can be done as you go about your morning. As you prepare for your day, prepare for meeting with God.
2.Turn Off Distractions
It might seem obvious, but to really have a meaningful quiet time, we need to try and limit the distractions we are exposed to during that time. For me, my distraction come in two forms.
First, I have the distraction I can control. My phone, computer, and basically any kind of communication device is usually turned off or even left in another room. I never have a meaningful quiet time when I have my phone next to me. The notifications, distraction thoughts, and email dings always keep me from focusing on God and His word. My computer is always closed to my quiet time too. I have control over these distractions.
The other type of distractions are those I do not have control over. These are things like my children, my husband, or emergencies within my circle of friends. There will be moments when I will be distracted by the people in my life, but if I set up expectations ahead of time--letting my family know the next fifteen or twenty minutes I am not available--they often respect my request and don't interrupt.
The key is to be flexible. If a distraction comes, which is out of our control, it is only natural to be frustrated. Instead, I let the day flow as it is and ask God to give me time later in the day to finish my Bible reading.
3. Have the Supplies Ready
Although we begin by readying our hearts before we start reading, we also can make the most out of the little time we have if we set up our supplies ahead of time. Do you have a favorite Bible you like to read from? Do you use a journal or color pencils? Get all of those things together before you begin. It saves time hunting during the time you could be reading.
A lot of times I will keep my favorite reading Bible and notebook beside my bed or on the dining room table. I keep it in a plain sight so I can not only remember to read my Bible but to have it ready when a few minutes open up in my day to read. You might not get to read the same time everyday, but when yo duo find the time, you will be ready if you have prepared your supplies.
4. Focus on Smaller Portions of Scripture
Right now I'm doing a Bible reading plan where I must read 6-7 chapters a day. That is a lot of reading! It takes fifteen to twenty minutes to just read through the verse, let alone study or go in depth. Every once in awhile it is good to just consume Scripture. Simply reading the Bible has great benefits, but eery once in awhile it is important we slow down and focus on smaller portions of the Bible.
What if you just read a few verses from one chapter and used an entire month to study one book of the Bible? Imagine the insight you could gain!
To gain the most out of my Bible reading time, when I'm limited with my minutes, I've found studying just a few verses and mediating on a smaller passage is much easier to do than trying to read several chapters. I often pick a book in the New Testament and just read a few verses a day.
I'll make notes or look up words in dictionaries if I'm not sure of the meaning. I'll read other verses in the Bible that relate to those verses. Doing a deeper study and reading less during our time helps us not feel "behind" and allows for a deep, meaningful quiet time. No matter how much you read, it is only important that you DO read.
5. Always End in Prayer
One of the things I've started doing recently is ending my quiet time with prayer. It isn't a long prayer where I list my request or spend time thanking God for a variety of things. I say a quick prayer to ask Him to change my heart, speak to me throughout the day, and help remind me of what I've read. It is easy to spend a few minutes reading God's Word, only to find that we are snapping at a coworker later in the morning.
To keep God's Word in our hearts, prayer can help solidify it. So I end my quiet time with prayer and it seems to really help bring my quiet time to a good end.
Whether you have an hour or fifteen minutes I hope you will take a few of these things today and realize you can have a meaningful quiet time, even if it is quick. You don't have to spend long hours studying if your life is busy. You can have a wonderful and vibrate spiritual life even with just a few minutes a day connection with God.
So what are you waiting for? Go open your Bible and start today!
Photo Credit: ©Unsplash
---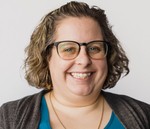 Sarah E. Frazer is a wife, mother, and writer who loves to strengthen and encourage the weary mom to connect with God so that she can replace feelings of discouragement, disillusionment, and disappointment with God's daily peace. Sarah is the author of several Bible study resources found on her website, sarahefrazer.com/shop. Follow her on Instagram here and download her Psalms of Gratitude for free here.