What Are the High Places in the Bible?
If you have spent any time in the book of 1 and 2 Kings in the Bible, you will notice a reoccurring phrase, "The high places, however, were not removed." At this time, the culture knew exactly what the author was referring to, but what did he mean? Were they places high up on mountains? Were they too high to take down? Today, we are going to take a closer look at what are high places in the Bible.
High Places Were Mainly Places of Idol Worship
I will never forget seeing physical idol statues set up in an overseas country. It felt very dark and sad. As the people went throughout their day, they bowed to the ground in worship of the statues. These statues did not speak, they did not move, and they did not have a relationship with the people. Oh, how these individuals were missing out on the beautiful relationship with the One True God. I prayed for them to have the fullness of knowing Jesus.
We may not have physical idols in our societies; however, we all struggle with idolatry. This is not a new concept. High places were locations on higher ground where idol worship took place. Solomon's heart was unfortunately divided when he was building the temple for God. Although the wisest man in the world, Solomon had a major sin struggle with lust and had 700 wives and 300 concubines. Unfortunately, many of these women were not worshipers of Yahweh. Solomon thought he could appease them and please God, so he had idols set up in high places outside the city for the women.
1 Kings 11:3-4 says, "He had seven hundred wives of royal birth and three hundred concubines, and his wives led him astray. As Solomon grew old, his wives turned his heart after other gods, and his heart was not fully devoted to the LORD his God, as the heart of David his father had been."
This is what happens when our own hearts are divided; we want to worship the Lord, but we want to keep our other "loves" on the side too. Deuteronomy 6:5 says, "You shall love the Lord your God with all your heart and with all your soul and with all your might." We are not commanded to love God with some of our hearts or most of our hearts, but all of our hearts. This was one area where Solomon missed the mark. His own father, David, was an adulterous murderer, but ultimately, he was a man after God's heart.
1 Kings 11:6-8 says, "So Solomon did evil in the eyes of the LORD; he did not follow the LORD completely, as David his father had done. On a hill east of Jerusalem, Solomon built a high place for Chemosh the detestable god of Moab, and for Molech the detestable god of the Ammonites. He did the same for all his foreign wives, who burned incense and offered sacrifices to their gods."
This should be a warning to us. We are called to follow Christ completely. If there is anyone or anything that begins to rise in its position in our hearts and place number 1 above the Lord, we need a priority check. This was evil in God's eyes. Solomon did not follow the Lord wholeheartedly like His father, David.
Destroy Completely
Deuteronomy 12:2 says, "Destroy completely all the places on the high mountains, on the hills and under every spreading tree, where the nations you are dispossessing worship their gods."
This was not a new concept to Solomon. It had been taught for many years to destroy the high places completely. We cannot be living from completeness in Christ if we are not entirely His. Idols cause us to be separated from God because idolatry is a sin. They are not helpful for our relationships with the Lord. Idol worship is spiritual infidelity. We, the bride of Christ, deceive ourselves into believing anything in this world is better than Jesus. We must be active through the help of the Holy Spirit in tearing down potential strongholds. We must avoid flirting with the enemy and entertaining our own "high places." It is just as easy for us to fall into the same trap that the Israelites fell into. If it can happen to the wisest man on the planet, it can definitely happen to us.
Idolatry Is Called "The Sin of Israel"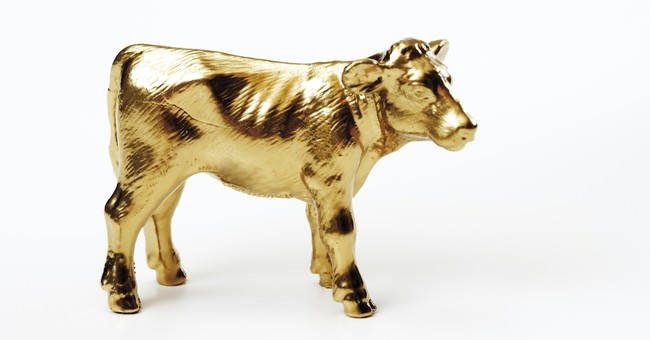 Photo credit: ©GettyImages/Tuned_In
Hosea 10:8 says, "The high places of wickedness will be destroyed— it is the sin of Israel. Thorns and thistles will grow up and cover their altars. Then they will say to the mountains, "Cover us!" and to the hills, "Fall on us!"
This verse points out that the struggle with high places was the primary sin issue of Israel. Idolatry is a sin. It can be extra deceiving because an idol can appear as a "good" thing. Something good like exercise can become bad for us if we obsess over it. Something like a spouse or a family member is a gift from God, but that person or people cannot be our god. Doing well in school or work is good, but obsessing over perfectionism is unhealthy.
What is your area of idolatry? What are your high places? What do you want to bring along on a pedestal which only belongs to Jesus? We must be watchful. King after king neglected to tear down the high places. Even if they did a lot of good, as long as they kept up the high places, they were creating a culture of idolatry and even causing others to sin. Generation after generation of kings did not fully follow God with their hearts and lives. This is a warning to us. "The high places, however, were not removed." A high place is either there, or it is demolished. There is no in-between. Something is an idol, or it is not. May we seek the Lord and ask Him to search our hearts and know our thoughts as we look to Him and entrust our whole hearts to Him.
Top/main photo credit: ©GettyImages/Olivier Verriest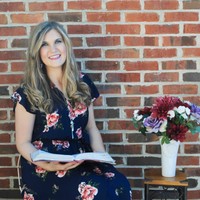 Emma Danzey's mission in life stems from Ephesians 3:20-21, to embrace the extraordinary. One of her greatest joys is to journey with the Lord in His Scriptures. She is wife to Drew and mom to Graham. Emma serves alongside her husband in ministry, she focuses most of her time in the home, but loves to provide articles on the Bible, life questions, and Christian lifestyle. Her article on Interracial Marriage was the number 1 on Crosswalk in 2021. Most recently, Emma released Treasures for Tots, (Scripture memory songs) for young children. During her ministry career, Emma has released Wildflower: Blooming Through Singleness, two worship EP albums, founded and led Polished Conference Ministries, and ran the Refined Magazine. You can view her articles on her blog at emmadanzey.wordpress.com and check out her Instagram @Emmadanzey.
LISTEN: Three Common Obstacles to Understanding the Bible
The views and opinions expressed in this podcast are those of the speakers and do not necessarily reflect the views or positions of Salem Web Network and Salem Media Group.
WATCH: 5 Verses on Strength for When You Feel Weak
Video stock video and music probided by SoundStripe