What Are the Seven 'I Am' Statements of Jesus?
Jessica Brodie

Award-winning Christian Novelist and Journalist

2022

21 Mar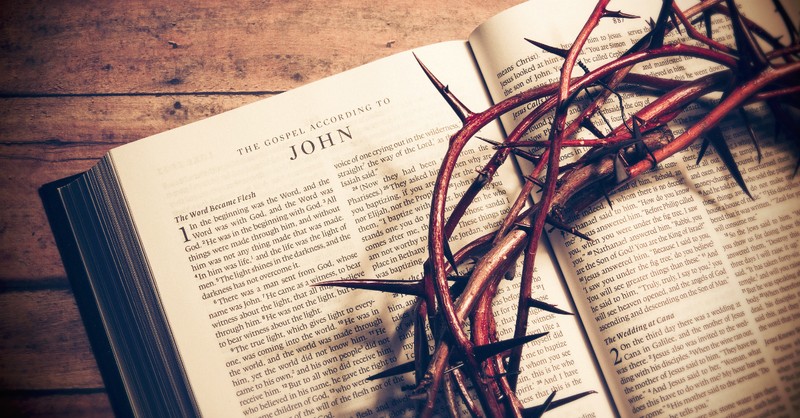 One of the most basic yet profoundly deep names for God is revealed to us in the Bible as "I Am." God first revealed this name to Moses during their encounter at the burning bush, just before God called Moses to lead the people out of slavery.
Moses, who saw the bush ablaze but not consumed, had been astounded at the sight and crept closer for a better look. God then called Moses by name, identifying Himself as "the God of your father" and, further, "I Am who I Am. This is what you are to say to the Israelites: 'I am has sent me to you" (Exodus 3:14).
"I Am" is a powerful, mighty name for God, for as we are told in Genesis 1, God is the creator of all—heavens and earth, darkness and light, and in Revelation 1:8, "the Alpha and the Omega … who is, and who was, and who is to come, the Almighty."
He is all, everything. The world started through Him and is all according to His perfect and good design.
But many people don't know there are other, parallel "I Am" statements in Scripture, these all spoken by Jesus Christ, the Messiah and the Son of God. Jesus—who is also God, part of the holy trinity that is Father, Son, and Holy Spirit—made seven "I Am" statements in the Gospel of John. Each of these teach us something about the open, loving, accepting, and divine nature of the Lord.
What are the seven "I Am" statements of Jesus? And what do they signify?
What Are the Seven 'I Am' Statements of Jesus?
The seven "I Am" statements all appear in the Gospel of John. In each, Jesus proclaims His essence: I am the bread of life (John 6:35), the light of the world (8:12), the gate (10:7), the good shepherd (10:11, 14), the resurrection and the life (11:25), the way and the truth and the life (14:6), and the true vine (15:1).
Each signifies a different aspect of His divine nature, and many of them appear to be tied to a miracle or important teaching moment that had just been offered, perhaps as illumination.
Photo credit: ©Getty Images/Javier Art Photography
---