What Can We Learn from the Parable of the Fig Tree?
Lucas Hagen

Crosswalk.com Contributing Writer

2020

3 Dec
There are several troubling moments in the Gospels involving Jesus and fig trees. These include Jesus' cursing of a fig tree, the lesson of the fig tree in Matthew 24, and the parable of the fig tree found in Luke 13. Jesus commonly used everyday images, especially agricultural images and metaphors to teach profound and memorable lessons to the people of Israel. Jesus utilized such object lessons to take profound truths and relate them to His audience in a relatable, concrete manner.
Not only does this make these lessons easier to understand in many cases, but it also makes them very memorable. While it may be difficult to break down a complicated lesson about God to a friend or neighbor, it would have been easy for Jesus' followers to relate a story about a fig tree.
The parable of the fig tree is very short and is never explicitly explained by Jesus anywhere in the Gospels, unlike many other parables. Despite its brevity, the parable of the fig tree can be difficult to understand and apply to modern Christians. What does this parable mean, and what can Christians learn from it?
The Text
Read Jesus' parable of the fig tree:
"And he told this parable: "A man had a fig tree planted in his vineyard, and he came seeking fruit on it and found none. And he said to the vinedresser, 'Look, for three years now I have come seeking fruit on this fig tree, and I find none. Cut it down. Why should it use up the ground?' And he answered him, 'Sir, let it alone this year also, until I dig around it and put on manure. Then if it should bear fruit next year, well and good; but if not, you can cut it down" (Luke 13:6-9).
What Does This Parable Mean?
The general consensus on how this parable ought to be interpreted is that it is a metaphor for Israel. In this parable, God is the man, the fig tree is Israel, and the vineyard is the world. God has placed his fig tree in the world and is waiting for fruit, those who are faithful to Him. Upon looking for fruit, there is none. The fruit here is repentant faith. Jesus is seeking repentance from Israel before their final judgment.
The three-year period that is referred to in the parable indicates that Israel will have received sufficient time to repent before the time of judgment. At the end of the three-year period, Jesus says, "Cut it down." When the time of judgment comes, Jesus does not intend on showing grace to the unrepentant.
However, there is one who intercedes for Israel, asking for an extended period of grace, giving Israel one last period during which they can repent.
Given the way this parable is put together, there does not seem to be much optimism for this extended period of grace for Israel. It seems that Jesus anticipates that Israel will remain unrepentant. Despite the extra opportunity, Israel will be cut down.
Even though Israel was the chosen people of God, without repentance and saving faith in Jesus, they will not be able to escape condemnation.
This parable is not one of the most charming or encouraging that Jesus teaches. However, it remains important for followers of Jesus today. Here are three lessons that Christians today can learn from the parable of the fig tree.
3 Lessons That Christians Can Learn from the Parable of the Fig Tree
God's Enduring Grace
One important lesson to understand from the parable of the fig tree is that God's grace is enduring, regardless of whether people deserve it or not. The man in the parable is more than ready to cut down the fruitless fig tree. However, when the tree is interceded for by the vinedresser, the man decides to give it another opportunity to bear fruit.
In this parable, Jesus decides to give the people of Israel further opportunity to repent and show faith in Him. He gives them grace, even though they do not deserve it. This is an important reminder of who God is. He is a gracious, merciful God. He is not eager to show wrath and destroy people. He is eager to show grace and allow His beloved creation to come to faith in Him. If the people of Israel do not bear fruit, then they will be judged accordingly. However, before getting to that point, God gives them grace and allows them another opportunity to repent.
Faith Is the Fruit
The man and the vinedresser in the parable of the fig tree are looking for fruit from the tree. They are looking for figs. It is rather straightforward. However, when the metaphor is taken back to Jesus and Israel, what is the fruit that Jesus is looking for? He is looking for faith. Many of the people of Israel, at that time and today, believe to still be the people of God even though they steadfastly reject the Lordship of Jesus.
Jesus is not looking for the people of Israel to continue following the Law of Moses, as they had for thousands of years. Jesus has instituted a new covenant with His people, and He demands faith in Him. The fruit that Jesus is looking for from Israel is faith in Him as Savior and Messiah. If Jesus does not find faith among the people of Israel after this last opportunity, then they will be judged as enemies of God, not as the people of God who they think they still are.
The Necessity of Repentance
How does one achieve faith in Jesus? The first step is to demonstrate repentance and humility before Christ. There are many who profess faith in Christ. There are many who claim to be holy and pious. There are many who claim to be born-again. However, without genuine, life-changing repentance, it is not possible to be a born-again follower of Jesus.
The Greek word for repentance is metanoia. The word literally means "to change one's ways." It is easy to point out one who claims to be born-again yet is not. Is their lifestyle the same as it was before they claimed faith in Jesus? Have they demonstrated a radical transformation in their habits, character, and behaviors? If not, then it is likely that genuine repentance has not taken place.
The repentance that Jesus desires from his followers is a confession of sin followed by a clear transformation in one's way of living. Repentance is evidence of genuine faith in Jesus, and it is what He requires from all who profess faith in His name.
The parable of the fig tree can be confusing and even troubling for some. It is most commonly understood to be a parable explaining Jesus' relationship with Israel. Jesus explains how he has not seen the evidence of faith among the people of Israel that He requires. Prior to judgment, he shows Israel grace, giving them another opportunity to demonstrate repentance and faith. The grace of God endures through this parable. However, just as striking is Jesus' response to those who do not respond to His grace with repentance and faith. While His mercy overcomes His judgment, His judgment must fall on those who reject His Lordship. If you profess faith in Christ, ensure that you have demonstrated genuine repentance. Jesus does not want faith in just words, but faith demonstrated in our entire lives.
Photo credit: ©GettyImages/ShaharKlein
---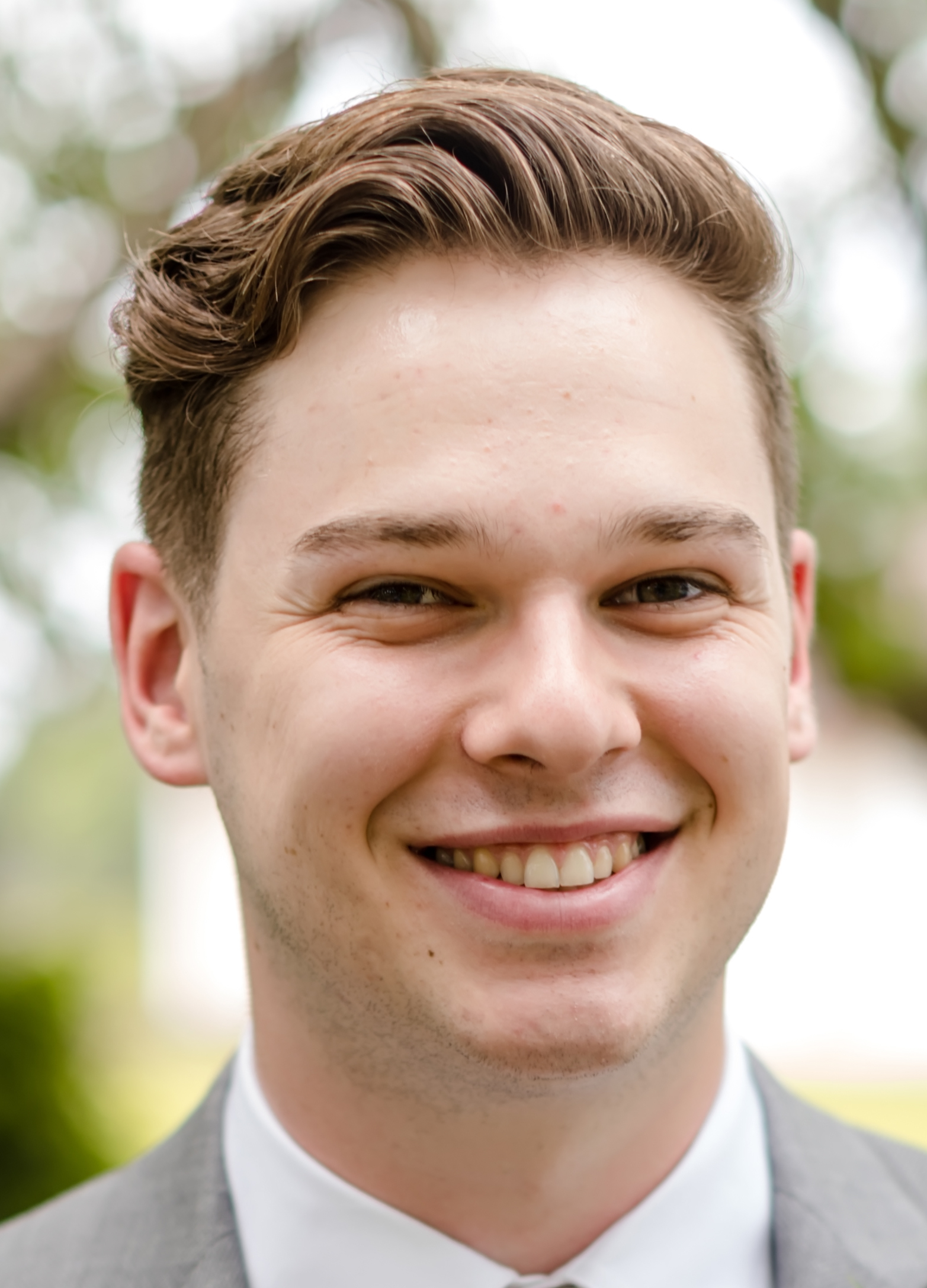 Lucas Hagen is a freelance writer, recently graduated from Taylor University with majors in Biblical Literature and Youth Ministries. When he is not writing for Crosswalk, you can find him reading great books, playing guitar, competing in professional disc golf tournaments, and spending quality time with his lovely wife, Natalie, and their fluffy cat, Woodward. You can read more of his writing at habitsofholiness.com.
---
This article is part of our larger resource library of popular Bible parables. We want to provide easy to read articles that answer your questions about the meaning, origin, and history of parables within Scripture. It is our hope that these will help you better understand the meaning and purpose of God's Word in relation to your life today.
Parable of the Lost Sheep
Parable of the Talents
Parable of the Good Samaritan
Parable of Wheat and Tares