What Does it Mean in the Bible That God Remembered?
Jessica Brodie

Award-winning Christian Novelist and Journalist

Updated

Oct 09, 2020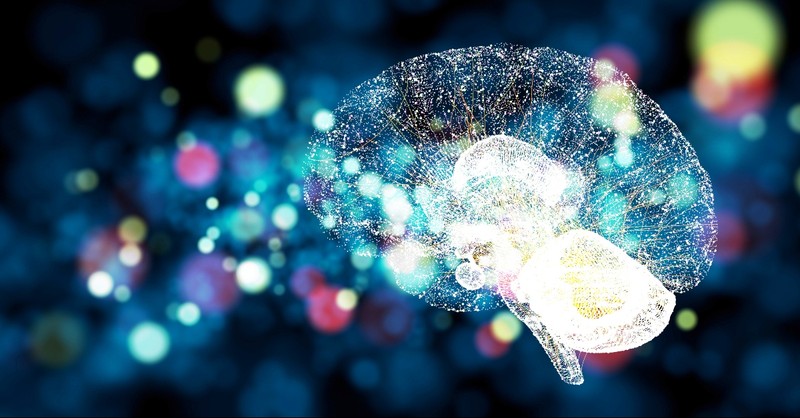 Brought to you by
The phrase "God remembered" appears in the Bible numerous times. But what does it actually mean? Does noting that God remembered something also imply God forgets things — and how can that be since God is perfect?
Here, we will explore the meaning of the biblical term "God remembered" and how it applies to us today.
What Does 'Remember' Mean?
Merriam-Webster Dictionary defines "remember" as to "bring to mind or think of again," or to "retain in the memory." It comes from the Latin rememorari, which combines re- (again) and memorari (be mindful of). It doesn't necessarily imply one has forgotten the thing one is mindful of, but rather that it is on one's mind. So, for God to "remember" means for God to have it on God's mind.
Where in the Bible Does It Say, 'God Remembered'?
The Bible uses the term "God remembered" numerous times. For example, in Genesis 8:1, we are told "God remembered Noah and all the wild animals and the livestock that were with him in the ark," and sent a wind that caused the floodwaters to recede.
In Genesis 30:22, we are told, "God remembered Rachel," Jacob's wife, and "enabled her to conceive." Her child, Joseph, was a man of God who saved His people even after they sold him into Egyptian slavery.
In Exodus 2:24, God heard the groaning of His people, Israel, who were slaves in Egypt, and "He remembered His covenant with Abraham, with Isaac and with Jacob," setting them free through Moses.
Later, after Jesus' death and resurrection, an angel of the Lord appeared to Cornelius, a non-Jew, and told him God had heard his prayer and remembered his gifts to the poor (Acts 10:31). God then sent the Apostle Peter to share the gospel with Cornelius and his loved ones. They believed and received the Holy Spirit, leading Peter to baptize them even though they were Gentiles.
And later, in the Apostle John's Revelation message, we are told God "remembered" the evil deeds of Babylon and poured out His wrath upon her (Revelation 16:19, 18:5).
Is 'Remember' Just in the Mind?
In the Old Testament examples, the text uses the Hebrew word zakar, which means "to remember." But the definition goes deeper, for it also means to bring someone to mind — and then act on that person's behalf. Zakar, then, is as much direct action as it is a mental exercise.
Indeed, in every instance of God remembering, we see in the Old Testament that it always includes an action. For example, God remembered Noah, then made the water recede. God remembered Rachel, then opened her womb. And, years later, hearing the Hebrews' cries for rescue, God remembered His covenant with their ancestors and rescued them.
Raised in the faith, King David knew God brought mighty action when He remembered someone or something. So, David's cries to the Lord in the Psalms are just as much cries for effect as for affection.
For instance, in Psalm 25, David begs God to "Remember, Lord, Your great mercy and love … remember me" (Psalm 25:6-7). This is a cry for help, for rescue, for deliverance — not just a cry for love.
It wasn't just King David who cried out for the Lord's remembrance. Asaph pleaded with the Lord to "Remember the nation You purchased long ago, the people of Your inheritance and deliver them" (Psalm 74:2).
And in Psalm 106:4, the Psalmist begs, "Remember me, Lord, when you show favor to your people, come to my aid when you save them." He's asking for rescue, not just kind thoughts.
In the New Testament, the Greek word is mimnēskomai, meaning "to remember" or "recall," but it too seems to imply action. God's remembering brought the Holy Spirit on one, and His wrath upon another.
How Does 'God Remembered' Apply Today?
God never forgets His promises or His people — He is the Alpha and Omega, the beginning and the end, and the creator of the universe. He doesn't suffer from memory lapses.
But God makes it clear that we, as His people, are to continue to cry out to Him with prayer and petition, with praise and thanksgiving.
Isaiah 62:6-7 reminds us, "I have posted watchmen on your walls, Jerusalem; they will never be silent day or night. You who call on the Lord, give yourselves no rest, and give Him no rest till He establishes Jerusalem and makes her the praise of the earth."
Many Christians take Holy Communion, consuming bread and wine as symbols of Jesus' body and blood, which they are to do "in remembrance of me" (Luke 22:19).
And Jesus also told His disciples that after He has left, He would send the Holy Spirit to live within them to "teach you all things and will remind you of everything I have said to you" (John 14:26).
And in Luke 23:39-43, one of the criminals crucified with Christ Jesus begged Jesus to remember him in heaven. He sought forgiveness — and received it.
When we ask for forgiveness, talk with God in prayer, take communion, and otherwise engage with the Lord, we are in essence calling His attention upon us. He sees all and knows all. And we must trust He will act on our behalf.
Other Bible Verses about 'God remembered'
Just as God remembered, we are to remember, too, and honor our Lord. In addition to the above, here are some other verses in the Bible about remembrance:
In the night, Lord, I remember your name, that I may keep your law (Psalm 119:55).
I remember the days of long ago; I meditate on all your works and consider what your hands have done (Psalm 143:5).
"I am with you and will watch over you wherever you go, and I will bring you back to this land. I will not leave you until I have done what I have promised you" (Genesis 28:15).
But Zion said, "The Lord has forsaken me, the Lord has forgotten me." Can a mother forget the baby at her breast and have no compassion on the child she has borne? Though she may forget, I will not forget you! See, I have engraved you on the palms of my hands; your walls are ever before me (Isaiah 49:14-16).
What are some of your favorite Bible verses reminding you God remembers and always keeps His promises? What ways does God remember you today?
Photo Credit: ©iStock/Getty Images Plus/metamorworks
---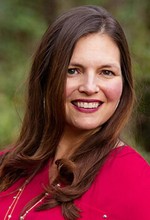 Jessica Brodie is an award-winning Christian novelist, journalist, editor, blogger, and writing coach and the recipient of the 2018 American Christian Fiction Writers Genesis Award for her novel, The Memory Garden. She is also the editor of the South Carolina United Methodist Advocate, the oldest newspaper in Methodism. Her newest release is an Advent daily devotional for those seeking true closeness with God, which you can find at https://www.jessicabrodie.com/advent. Learn more about Jessica's fiction and read her faith blog at http://jessicabrodie.com. She has a weekly YouTube devotional and podcast. You can also connect with her on Facebook,Twitter, and more. She's also produced a free eBook, A God-Centered Life: 10 Faith-Based Practices When You're Feeling Anxious, Grumpy, or Stressed
LISTEN: Who Is God?
The views and opinions expressed in this podcast are those of the speakers and do not necessarily reflect the views or positions of Salem Web Network and Salem Media Group.
WATCH: If Jesus Loves Me, Why Does He Allow Bad Things to Happen?
Jesus' presence is everywhere, but waiting is still part of prayer. Read more here.
Stock Footage & Music Courtesy of Soundstripe.com Thumbnail by Getty Images
This article originally appeared on Christianity.com. For more faith-building resources, visit
Christianity.com.