What Does it Mean That 'God Is Love' in 1 John 4:8?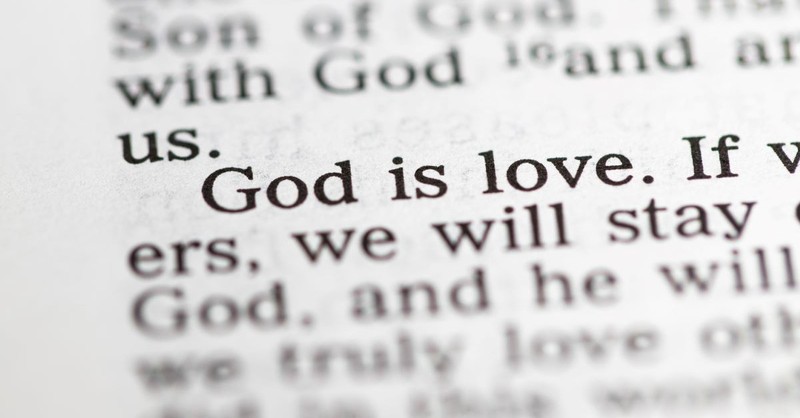 "The one who does not love does not know God, because God is love." (1 John 4:8)
Love is a word that has taken on many meanings throughout the ages. Innumerable writers, movie directors, and artists alike have tried their best to convey the idea of love. Though almost no one has the same definition, there is an underlying thought. Love is a feeling and an action. Love is what one person feels and does for someone else. Even in the Christian faith, love entails many qualities. 1 Corinthians 13 is an entire passage devoted to the idea of love. The chapter ends on the notion that love is both greater than hope and surprisingly greater than faith.
Here too we see that love is how one person relates to another, both in feeling and action. The dictionary definition also describes how people relate. With so many perspectives on the idea of love, an entire biblical passage dedicated to the idea, and too many songs, stories, and movies to count, love must be very important. Moreover, this proves we have all been affected by love.
We also know that God values the idea of love because of how many times the word is used in the Bible. In the original King James Version (KJV) the word love appears 310 times. The frequency of the word will largely depend on the translation. Important to note, the English word for love is split into different words in the original writing of the Bible. The original languages used words to describe love including phileo, pragma, and agape.
When love is evoked in Scripture, the term is used to describe the way we talk, act, and our mindset toward others. In the Bible though, love is by no means limited to human relationships. In fact, the Bible informs us that the reason why we love other people, the reason we can understand love, is because God first loved us.
"We love because he first loved us." (1 John 4:19)
God gave us the example and the how-to guide. This verse comes shortly after the aforementioned verse from 1 John 4. To understand the context of the words here, we have to first identify the passage's author - John, an apostle of Jesus. In this chapter, John draws a comparison between people of the world and people of God. More specifically, he identifies that some people will claim to purport God, but do so falsely. These are "false prophets" (1 John 4:1). We can identify these people by testing their spirit.
One way to test the spirit is by examining someone's ability to love. After John makes clear the difference between false prophets and true believers, he admonishes us to love one another. How do we accomplish this? We look at what God has done for us. John makes the claim that love is fire and foremost defined by God's choosing to love us, His children. With this truth in mind, we should then in turn love one another (God's children), the way our Father loves us.
He speaks confidently in detailing that God loves us, so we ought to love one another, but what does John mean when he says, "God is love"?
What Did John Mean When He Said 'God Is Love'?
"The one who does not love does not know God, because God is love." (1 John 4:8)
In this verse, we see that John equates God with love. This metaphorical statement takes on a literal meaning when we consider the evidence of John's claim. In this passage, John mentions the sacrifice of Jesus for humanity–an act of love (1 John 4:10).
Since the Garden of Eden, God has acted on behalf of humanity, showing His love and support for His followers. There have been consequences such as the banishment from Eden (Genesis 3), but God has maintained a relationship with people since the Fall. Why?
The answer is evident in God's love and all the stories that follow in the Bible where God acts on behalf of humanity. These events culminate into the eventual Second Coming of Christ. As God has remained a constant in the lives of humanity, so too are we supposed to show love to one another on an ongoing basis. John states that we cannot love God and hate someone else (1 John 4:20).
If God has chosen to love us despite our fallen nature since the beginning of time, why would we choose not to love someone despite an offense in the present time? This is easier said than done, but John makes clear "God is love." And he drives this point further by stating that we remain in love when we draw close to God, and as we draw close to God, the love of God abides in us (1 John 4:16). The way God treats us in love, we should strive to treat other people.
How Does This Verse Affect How We Give and Receive Love?
John's message to followers of Christ is a message echoed throughout the Bible. A significant area where this is shown occurs when Jesus is questioned by a Pharisee.
"When the Pharisees heard that he had silenced the Sadducees, they came together. And one of them, an expert in the law, asked a question to test him: 'Teacher, which command in the law is the greatest?'
He said to him, 'Love the Lord your God with all your heart, with all your soul, and with all your mind. This is the greatest and most important command. The second is like it: Love your neighbor as yourself. All the Law and the Prophets depend on these two commands.'" (Matthew 22:34-40)
Jesus lets us know that the second greatest act we can do daily as Christians is love other people, while the greatest commandment is to love God. If we are abiding in God, as John admonishes us to do, then we will not only seek to love God as Himself but will see loving others as an extension of that. Interestingly, the Bible does not tell us to love ourselves, possibly because that action comes so naturally for believers and nonbelievers alike.
We can use this awareness then to change how we view other people. Instead of maintaining a mindset of "me versus you" or "them versus us," we can acknowledge the fact that we are all image-bearers of God (Psalm 139:13). No matter our difference in faith, behavior, or physical appearance, we are God's children. We should treat each other accordingly.
3 Ways to Love Others by Knowing that God Is Love
Encourage
"Pleasant words are a honeycomb: sweet to the taste and health to the body." (Proverbs 16:24)
The words we speak carry weight, for better or for worse. When we choose to speak in a godly fashion, we can use words to encourage those around us: family, friends, coworkers, even strangers. Pleasant words include gratitude, compliments, and any other type of speech that benefits the person hearing. As we know that God is love, our love is not by any means limited to words. We can also show love through actions that bring about health to the body of the person receiving.
Forgive
"For if you forgive others their offenses, your heavenly Father will forgive you as well. But if you don't forgive others, your Father will not forgive your offenses." (Matthew 6:14-15)
Holding resentment against another is not the proper way to act as a Christian. God has chosen to forgive humanity despite our constant sinful nature. Likewise, God wants us to exercise forgiveness for those people who offend us.
Pray for and Pray With
"Therefore, confess your sins to one another and pray for one another, so that you may be healed. The prayer of a righteous person is very powerful in its effect." (James 5:16)
A lot of people say expressions like, "I'll pray for you." How many of them will stop and pray in that moment? Scripture informs us that prayer has power. If the words we speak to one another can bring health to the body, surely the words we say in prayer are even stronger.
When we love like God, we pray for those we love, and those we don't feel as fondly toward because the Lord watches over us all. If God is omnipresent, then the Lord is present in all of our lives, whether we feel or even acknowledge His presence.
Acquiring this disposition of love will push us to serve and love others even when we may feel like their faith is not where we prefer, and may even bring others closer to God. Once we perfect loving people, we would have perfected and fulfilled the second greatest commandment. This will prove that not only God is love, but God is in us.
Further Reading
God Is Love: 5 Implications of This Amazing Attribute of God
What Is the Meaning of "God Is Love" from 1 John 4:8?
Photo Credit: ©GettyImages/alex_skp
---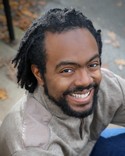 Aaron D'Anthony Brown is a freelance writer, hip-hop dance teacher, and visual artist, living in Virginia. He currently contributes work to iBelieve, Crosswalk, and supports various clients through the platform Upwork. He's an outside-the-box thinker with a penchant for challenging the status quo. Check out his short story "Serenity."