What Does it Mean to Be Gentle and Lowly in the Bible?
"Take My yoke upon you and learn from Me, for I am gentle and lowly in heart, and you will find rest for your souls." – Matthew 11:29 (NKJV)
Represented within the character of Christ are so many contrasts. For example, Jesus is referred to as the lion of the tribe of Judah, and yet at the same time he is the lamb of God who takes away the sins of the world. It is very difficult to find a wider contrast between a lion and a lamb. We also know that Jesus is our conquering hero who has defeated sin and conquered death, hell, and the grave and yet we also see him described as gentle and lowly. For a moment let's consider the gentle and lowly nature of Jesus. How do we reconcile these things and what does it mean to be gentle and lowly anyway? As believers, there are two ways to look at this, what it meant for Jesus and what it means for us.
What does gentle and lowly mean for Jesus?
The word gentle in the Greek, "praus" can also be translated as meek. We live in a world where to be gentle or meek is in many ways considered to be soft. As it refers to our Savior Jesus, nothing could be further from the truth. Here is a description of this word in the Greek from the website biblehub.com.
This difficult-to-translate root (pra-) means more than "meek." Biblical meekness is not weakness but rather refers to exercising God's strength under His control.
While the world may consider gentleness or meekness as weakness, it is actually a greater measure of self-control. To totally understand meekness or gentleness a person needs to have power or authority, which Jesus had. Yet though he had power and authority he also knew how to exercise that power. He didn't fly off the handle or lose control but reserved the use of that for when it was necessary. Many times, when he could have exercised his power, he responded with gentleness.
We know that Jesus was not just gentle but gentle and lowly. There is a very interesting definition of this word for lowly in the Greek. The word in the Greek is "tapeinos". This word can also mean humble, but it speaks to a person who recognizes their need of God and who depends on the Lord rather than depending on themselves. Instead of the individual being the source of their own strength, they rest in and rely on God.
When you put these two words together in relationship to Jesus to be gentle and lowly means he had authority but knew how to control it and when to exercise it. At the same time while he walked the earth as a human, he was totally reliant on the Father which set an example for us.
The verse in more context
For a moment look at how being gentle and lowly applies to these verses in context.
"Come to me, all you who are weary and burdened, and I will give you rest. Take my yoke upon you and learn from me, for I am gentle and humble in heart, and you will find rest for your souls. For my yoke is easy and my burden is light." – Matthew 11:28-30
When you understand Jesus being gentle and lowly then you can see the beauty in these three verses. Look at who Jesus is making an appeal to. He is calling out the weary and burdened. He is calling out the ones who are weary in their sin, who are burdened by the realities and trials of life. The one who feels like they can go on no further. To these he beckons them to come to him and when they do what will they find? To the sinner weary and tired from sin, deserving of judgment he will find a gentle savior ready and willing to forgive. To the one who is overwhelmed they will find a Savior who will give them strength for the journey. It is in the gentle and lowly nature of Jesus that you find everything you need to provide rest for your souls.
What does gentle and lowly mean for us?
If it was important for Jesus to be gentle and lowly and he is our example how much more do we need to be that way? Interestingly enough we are exhorted to exercise these two qualities.
"As a prisoner for the Lord, then, I urge you to live a life worthy of the calling you have received. Be completely humble and gentle; be patient, bearing with one another in love." – Ephesians 4:1-2
When you look at this verse the two Greek words for gentle and lowly that we looked at earlier are the root for these two words here. We are called to live and be completely humble and gentle. In the previous verse, Paul encourages us to live a life that is worthy of the call we have received as Christians. The key to living worthy of the call is to be completely humble and gentle. This forces me to ask the question; has being gentle and lowly been something you have even considered? Remember I said earlier the world looks at this as weakness, and sadly some of that thinking may have crept into the minds of the 21st-century believer. While we may understand this is how God wants us to live, we may often come up with excuses as to why this doesn't work.
The fear of being gentle and lowly for some is the thought that maybe they are giving up their rights or may be seen as a pushover. We point to the angry Jesus that drove the money changers out of the temple and we use that as our justification for neglecting the call to be completely humble and gentle. Worse yet we approach those who need Christ, the unbelievers with the attitude of the angry Jesus. Yet when Jesus called people to him, he didn't say come to the angry Jesus but come to the one who is gentle and lowly. This is what God wants us to be. When we do here is what happens. Being gentle and lowly can breed patience in us giving us the opportunity to bear with one another in love. We learn why this is important when you look at the next few verses in Ephesians.
"Make every effort to keep the unity of the Spirit through the bond of peace. There is one body and one Spirit, just as you were called to one hope when you were called; one Lord, one faith, one baptism; one God and Father of all, who is over all and through all and in all." – Ephesians 4:3-6
When we keep the unity of the Spirit in the body of Christ, which can only happen when we remain gentle and lowly, we demonstrate to the world that Jesus is real. By the way, these are not my words but Jesus himself.
"My prayer is not for them alone. I pray also for those who will believe in me through their message, that all of them may be one, Father, just as you are in me and I am in you. May they also be in us so that the world may believe that you have sent me." – John 17:20-21
Being gentle and lowly is not just about how we engage with each other as Christians, but it gives people insight into how wonderful and true Jesus really is. Our charge is to get to the place where we the body of Christ operate as one. When we do and show genuine Christ-like love towards each other, then the world will know that we are truly his disciples. However, if we are going to get there, it will require us to follow Jesus' example and be people who are gentle and lowly.
Photo credit: ©GettyImages/KristiLinton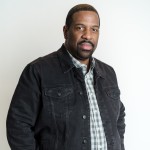 Clarence L. Haynes Jr. is a speaker, Bible teacher, and co-founder of The Bible Study Club. He is the author of The Pursuit of Purpose which will help you understand how God leads you into his will. He has also just released his new book The Pursuit of Victory: How To Conquer Your Greatest Challenges and Win In Your Christian Life. Do you want to go deeper in your walk with the Lord but can't seem to overcome the stuff that keeps getting in the way? This book will teach you how to put the pieces together so you can live a victorious Christian life and finally become the man or woman of God that you truly desire to be. To learn more about his ministry please visit clarencehaynes.com.
---
This article is part of our larger resource library of popular Bible verse phrases and quotes. We want to provide easy to read articles that answer your questions about the meaning, origin, and history of specific verses within Scripture's context. It is our hope that these will help you better understand the meaning and purpose of God's Word in relation to your life today.
"Be Still and Know that I Am God"
"Pray Without Ceasing"
"Fearfully and Wonderfully Made"
"All Things Work Together for Good"
"Do Not Fear"