What Does James Mean When He Says 'Even Demons Believe?'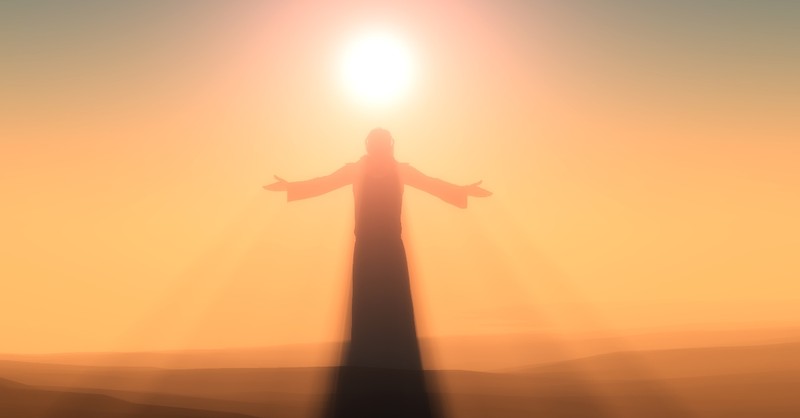 There has been much written over the years about demons and demonic spirits. The Bible clearly speaks about these things. In the book of James, he mentions something about demons that I want to focus your attention on just for a few moments. Here is the verse.
You believe that there is one God. Good! Even the demons believe that—and shudder. – James 2:19
Here James says that 'even demons believe there is one God.' What does James mean when he says even demons believe? There are some truths in this passage that are worth exploring so let's jump in.
How Is It That Even Demons Believe?
In case you are wondering how demons believe the answer to that is simple. Demons are fallen angels that were cast out of heaven with Satan. When Satan was cast down those who were part of his uprising were cast down with him. Two scriptures that you can reference if you like are Luke 10:18 where Jesus says, "I saw Satan fall like lightning from heaven.", and also Revelation 12:7-9
Then war broke out in heaven. Michael and his angels fought against the dragon, and the dragon and his angels fought back. But he was not strong enough, and they lost their place in heaven. The great dragon was hurled down—that ancient serpent called the devil, or Satan, who leads the whole world astray. He was hurled to the earth, and his angels with him.
After Satan was forcibly removed from heaven, he didn't go alone his angels went with him. These fallen angels who can also be called demons are fully aware of God's person, God's presence, and God's power. They have firsthand experience with all three of those things making it extremely easy for demons to believe. However, don't read this as a statement of faith for demons because it's not. Demons don't believe because they have faith to believe they believe because they have already seen and experienced God. If you have seen something with your own eyes you no longer need faith to believe it is true. Remember Thomas said unless I see the nail prints and the scars I won't believe Jesus is alive. When he saw it he believed so it no longer required faith for him to believe Jesus was alive. When James says even demons believe he does not mean that demons have faith he is really stating that demons know there is one God. Because they know it is true it requires no faith.
There is one other aspect to think about when you mention that even demons believe. The next two words are, they shudder. This is further evidence that they know who God is and they know who they are. As strong as demons may be they are no match for God's power, and they know it. What is important is that you know it because as Christians that same power of God dwells in you.
And if the Spirit of him who raised Jesus from the dead is living in you, he who raised Christ from the dead will also give life to your mortal bodies because of his Spirit who lives in you. – Romans 8:11
I just want to remind you that in Christ you have full and complete authority over any demonic activity so you don't need to be frightened. You need to be aware but not afraid.

"Even Demons Believe" Is Not Really about Demons – It's about You
When you look a little closer at this verse in the context of the passage James is not really giving a discourse about demons. He is talking about your faith and he uses this statement as an analogy and I would add almost in a sarcastic, dismissive way. Consider the full context of what he wrote in this portion of the book.
What good is it, my brothers and sisters, if someone claims to have faith but has no deeds? Can such faith save them? Suppose a brother or a sister is without clothes and daily food. If one of you says to them, "Go in peace; keep warm and well fed," but does nothing about their physical needs, what good is it? In the same way, faith by itself, if it is not accompanied by action, is dead.
But someone will say, "You have faith; I have deeds." Show me your faith without deeds, and I will show you my faith by my deeds. You believe that there is one God. Good! Even the demons believe that—and shudder. – James 2:14-19
As you read that, hopefully you can see the almost dismissive manner that James uses in describing this person's faith. The overall context in these verses from James is talking about the quality of a person's faith. He is making a statement that a person's faith should be evident in the things they do. Their faith should influence their deeds. It is not enough just to simply declare that you believe in God. How many people do you know profess to believe in God yet it makes no difference in the way they live? According to this passage, that kind of faith is useless which leads us into what James means when he says even the demons believe.
To simply stand and declare that you believe there is one God is not anything impressive if it doesn't translate into your life, because even demons, who are enemies of God believe that. This statement and what James means when he says even demons believe is really an indictment of a person who claims to be a person of faith but does not demonstrate the character to match it. I want to share with you a thought on this verse from the Holman New Testament Commentary,
Verse 19 speaks to the person claiming to have faith but lacking works. This kind of person merely gives intellectual assent to the creed of monotheism. This basic creed of Judaism appeared in Deuteronomy 6:4-5. The statement is intellectually true, but it doesn't proceed far enough. A person must believe in God to be a Christian, but not everyone who acknowledges the existence of God has made a commitment to Jesus Christ.
Even demons believe in the existence of one God. They shudder with fear at the thought of God (see Matt. 8:29). The behavior of demons demonstrated that someone can believe the right thing and still have an evil character.

"So What" Kind of Faith
We are living in a culture today where God, faith, and deeds don't always line up. I believe people are experiencing what I call, "so what" kind of faith. This is the kind of faith that comes from the mouth, but not from the heart. Let me give you an example.
As Christians, we should love our enemies and pray for those who persecute us (Matt.5:44). This person would say "so what" and not only hate their enemies but pray God's judgment on them.
The Bible says to be kind and compassionate to one another, forgiving each other as in Christ God forgave you (Eph. 4:32). This person would say so what and continue to be rude, mean, and harbor unforgiveness against other people.
These are the types of people James was talking about. When your faith is nothing more than lip service and it does not translate into every aspect of your life, then your faith really does not matter. According to James, your faith is the equivalent of the faith of demons and as we established earlier they don't have faith. Let the lesson be today that we should have faith that would truly impact who we are when we are seen, and even more so when we are not. This kind of faith transforms people, households, churches, communities, and nations. Without this kind of faith then our faith is no better than the faith of demons and that is an ouch if there ever was one.
Sources:
Lea, T. D. (1999). Hebrews, James (Vol. 10, p. 287). Nashville, TN: Broadman & Holman Publishers.
Further Reading
What Does it Mean Even Demons Believe?
Photo Credit: ©Getty Images/1971yes
---

Clarence L. Haynes Jr. is a speaker, Bible teacher, and co-founder of The Bible Study Club. He is the author of The Pursuit of Purpose which will help you understand how God leads you into his will. He has also just released his new book The Pursuit of Victory: How To Conquer Your Greatest Challenges and Win In Your Christian Life. Do you want to go deeper in your walk with the Lord but can't seem to overcome the stuff that keeps getting in the way? This book will teach you how to put the pieces together so you can live a victorious Christian life and finally become the man or woman of God that you truly desire to be. To learn more about his ministry please visit clarencehaynes.com.