What Does Jesus Really Mean by 'the Ends of the Earth' in Acts 1?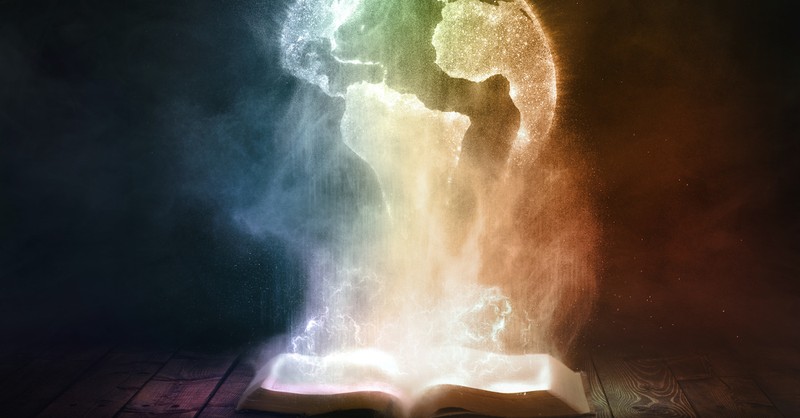 We sometimes forget that Jesus Christ traveled not only through all 12 Israelite tribes, and not only to Egypt as a young boy, but also to three other foreign lands during His public ministry. What's more, Jesus met with people from many, many lands. Those peoples included Jewish men, couples, and families traveling to Jerusalem for the sacred feasts from a wide assortment of nations (see Acts 2:9-11). They also included Greek, Roman, and other peoples who had converted to Judaism (Acts 2:11). In addition, they included officials, soldiers, and others serving on behalf of the Roman Empire.
In other words, Jesus didn't just know and minister to His fellow Jewish people. He intentionally ministered to a Roman centurion (and all who knew him), to a Syrophoenician woman (and many in her town), to two Gadarene demoniacs (and many in that region), and to countless Samaritans of all ages (in the town of Sychar, also called Shechem).
Jesus went so far as to say, "I tell you this, that many Gentiles will come from all over the world—from east and west—and sit down with Abraham, Isaac, and Jacob at the feast in the Kingdom of Heaven. But many Israelites—those for whom the Kingdom was prepared—will [not]" (Matthew 8:11-12 NLT). That said, the geographical reach of the Roman Empire never exceeded four percent of the earth's landmasses. So, what about the other 96 percent? After all, Jesus told His disciples, "But you will receive power when the Holy Spirit comes upon you. And you will be my witnesses, telling people about me everywhere—in Jerusalem, throughout Judea, in Samaria, and to the ends of the earth" (Acts 1:8 NLT).
What does Jesus mean by "the ends of the earth"? The four percent? The other 96 percent? Or something in between?
What Encompasses the 'Ends of the Earth' in Acts 1:8?
This exact phrase, "the ends of the earth," appears 46 times throughout Scripture. It also appears two more times as "the ends of the world" (Psalm 19:4 and direct quotation in Romans 10:18). This phrase is used by Moses, Hannah, Job and Elihu. It's also used by David and other psalmists, and by Solomon and another Proverbs writer. What's more, it's used by Isaiah, Jeremiah, Nebuchadnezzar, Micah, and Zechariah. Paul quotes two of these 42 verses in Acts 13:47 and Romans 10:18. Last but not least, Jesus uses this exact phrase in Acts 1:8 and three prior verses.
Why this matters: The Great Commission of Jesus to His disciples includes "all nations" (Matthew 28:19) and "everywhere [and] everyone" (Mark 16:15 NCV). Missionary speakers typically state or imply that Jesus means the entire world as we know it today. But what did it mean in biblical times?
10 Examples of 'Ends of the Earth' in the Old Testament
1. Moses speaks of "the ends of the earth" as "far away" (Deuteronomy 28:49) and as a multitude of Gentile nations (Deuteronomy 33:17).
2. Hannah uses the same phrase within a prophecy that the Lord God, the Most High, will judge the Gentile nations using His anointed king. This prophecy in 1 Samuel 2:10 speaks of Saul and David (in coming years) and ultimately of Jesus Christ at His second coming.
3. Job says the Lord God sees everything everywhere "under the heavens" (Job 28:24). Elihu says the Lord acts everywhere "beneath the whole heaven" (Job 37:3).
4. David uses the phrase "the ends of the earth" figuratively only once. He uses it to speak of Gentile territory outside the Promised Land (Psalm 61:2). Otherwise, David uses the phrase of the entirety of the world (Psalm 2:8, Psalm 19:4, Psalm 59:13). The Sons of Korah do the same (Psalm 46:9 and Psalm 48:10) as do three anonymous writers (Psalm 67:7, Psalm 98:3, Psalm 135:7). Unlike those writers, David seems to have a grand vision of the earth as huge with a multitude of nations under heaven (Psalm 22:27) and across "the farthest seas" (Psalm 65:5).
5. Solomon uses the phrase to speak of nations "from sea to sea and from the [Euphrates] River" to the great beyond (Psalm 72:8). In a more general sense, he and Agur use the phrase in Proverbs 17:24 and Proverbs 30:4 respectively.
6. Isaiah proves to be the champion of the phrase "the ends of the earth," using it a dozen times throughout his 66-chapter book. It speaks of "distant nations" (Isaiah 5:26) and worldwide judgment (Isaiah 24:16 and Isaiah 41:5) and Jewish restoration after captivity (Isaiah 41:9, Isaiah 43:6, Isaiah 48:20, and Isaiah 62:11). Ultimately, it speaks of the Lord God's infinite, eternal power as Creator (Isaiah 40:28 and Isaiah 45:22) and the far-reaching ministry of the coming Messiah, the Lord Jesus Christ, to Gentiles everywhere (Isaiah 42:10, Isaiah 49:6 and Isaiah 52:10).
7. Jeremiah is another champion. He uses the phrase "the ends of the earth" eight times. He uses it to speak of Babylon (Jeremiah 6:22 and Jeremiah 50:41), of restoration from there (Jeremiah 31:8), and of the Gentile nations outside the Promised Land (Jeremiah 16:19). He uses it to speak of the Lord God's unlimited power as Creator (Jeremiah 10:13 and Jeremiah 51:16) and His fierce judgment of "all mankind" (Jeremiah 25:31) "from nation to nation" (Jeremiah 25:32).
8. Nebuchadnezzar uses the phrase to speak of all the lands in and beyond his vast Babylonian empire (Daniel 4:11).
9. Micah uses the phrase to speak of the glorious reign of the coming Messiah, the Lord Jesus Christ, at His second coming (Micah 5:4).
10. Zechariah does the same, saying that Jesus "will proclaim peace to the nations" and rule them all "from sea to sea and from the [Euphrates] River to the ends of the earth" (Zechariah 9:10).
How Jesus Used 'Ends of the Earth' in the New Testament
Jesus uses the phrase "the ends of the earth" to speak of the territory of the Queen of the South 1,200 miles away in southern Arabia (Matthew 12:42 and Luke 11:31). He also uses the phrase to speak of all peoples everywhere (Mark 13:27 and Mark 16:15). Then, right before His ascension, Jesus speaks the words of Acts 1:8.
Of course, when we say "Jesus," we're talking about the second person of the Trinity, God's Son, the Creator and Maker of the heavens, earth, and everything else in the universe. In other words, Jesus made "the ends of the earth" and knew them extremely well. His was a vast vision! So, what does Jesus mean in Acts 1:8 when He says to be His witnesses to "the ends of the earth"? He means it literally. He means all around the globe to every Gentile nation, starting first with the Jews in Jerusalem and Judea, then second with the Samaritans (just as He did), and then anywhere and everywhere else.
In other words, Jesus really does mean the world as we know it today. And His Good News truly has reached every nation. Not everyone everywhere yet, but what exciting days! Then again, you and I don't have to venture far from home or do tons of preparation, in order to help reach "the ends of the earth" in Jesus' name.
Seeing the World Right around Us
My wife, Renee, and I started adopting some decidedly counterintuitive ways to reach our world for Jesus Christ when our family still was pretty young. We started by moving into a specific neighborhood in east central Portland just north of its most famous natural landmark, Mount Tabor. We continued by informing our children that we would live in this specific neighborhood the whole time they were growing up. Not the same house, necessarily. But the same neighborhood. Why? "Your friends in preschool and kindergarten will still be your friends when you graduate from high school," we told them. They weren't sure what high school was but thought it sounded okay. Only when each had nearly finished middle school did I start to tell them the real reasons why.
The world was at our doorstep. Our neighbors represented every age group and economic status in spades. They encompassed every race, every major religion (including Pagan), every gender and sexual preference, a plethora of nationalities and ethnic groups, and 104 languages. We loved our Portland neighborhood's richness and diversity. Very haltingly. Very imperfectly. Still, if our children learn to love their neighbors here, I thought, they will be able to love anyone anywhere for the rest of their lives. In Jesus' name. Often, thanks to our kids, our family has tried some crazy but fun ways to love our neighbors. One of my favorites is unexpected humor.
Engaging the World with Humor
When I arrived at a hotel in Nashville late one evening, the manager was training a brand-new employee. The woman in line ahead of me was nearly finished checking in. The new employee was very polite but made the mistake of saying the woman's room number out loud, a huge taboo in the hotel industry for security reasons. Immediately, the manager reamed the rookie in no uncertain terms. The tone in the hotel lobby instantly became extremely tense. I saw my opportunity, stepped up to the front desk, and cracked a joke. Humor is one of the best ways I've found to earn the right to befriend others. I followed up with some more joking around, got the rookie and manager laughing, and then threw a hook.
I started telling a story in order to present the basic gospel message and then paused. They asked what happened, so I finished the story and started a second one. They asked what happened, so I told the rest of that story. To my surprise, they opened up and both told me they needed God in their lives. So, with their permission, I shared even more about the Good News of Jesus Christ. We traded contact information, they asked me to send a book that explained the gospel further, and I walked away thanking God. I thanked the Lord for having a great sense of humor and for giving that gift to humanity.
I also thanked God for creating jokes, storytelling, praying, music, mealtimes, "I need your help," and other wonderful and fun ways to reach our world for Jesus Christ. Acts 1:8 starts where we currently live. It includes wherever we go. And it doesn't stop until all humanity hears the Good News. Impossible? Hardly. Millions upon tens of millions are turning to the Lord Jesus, especially in previously "closed" nations. Evangelist after evangelist reports unprecedented harvests in 2020...and they can't wait to see what God does next.
I can't wait to read your next (or most recent) "the ends of the earth" story. You can write to me at sanforddr@gmail.com.
Photo credit: ©GettyImages/kevron2001
---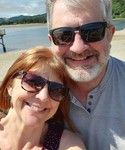 The late David Sanford's book and Bible projects were published by Zondervan, Tyndale, Thomas Nelson, Doubleday, Barbour, and Amazon. His latest book was Life Map Devotional for Men published concurrently with his wife Renee's book, Life Map Devotional for Women.