What Does the Bible Really Mean When it Says 'Love Never Fails?'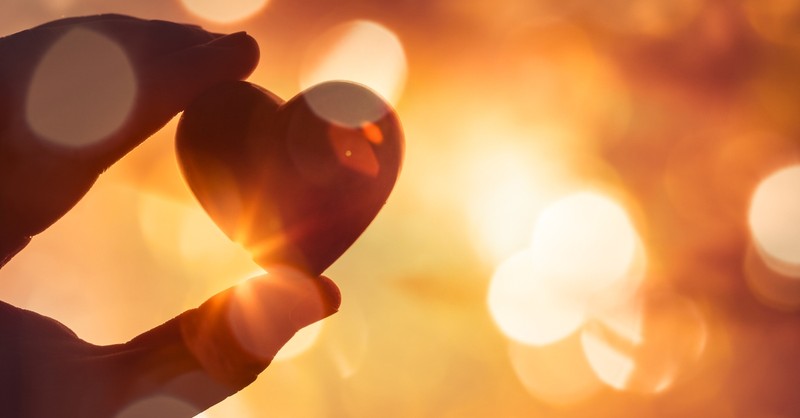 Long ago the Lord said to Israel: "I have loved you, my people, with an everlasting love. With unfailing love, I have drawn you to myself. (Jeremiah 31:3)
God loves us with a love that never fails.
Every other line in Psalm 136 says His steadfast love endures forever (ESV). We give thanks to the God of heaven because His steadfast love endures forever. His love is seen everywhere on earth when we take the time to look.
Another version of Psalm 136 states "His faithful love endures forever" (NLT) every other line. He alone does mighty miracles. He made the earth and the heavens with immense skill and precision. God knows that all humans have many weaknesses and yet He still shows us His faithful love.
What Does 'Love Never Fails' Mean?
God's love is faithful and steadfast, but what exactly is love? Merriam-Webster gives an okay definition of love: a strong affection, kinship, admiration, benevolence, etc. But it doesn't really get to the heart of the matter. 1 Corinthians 13 gives the best definition.
Anything we do in life, including the things we think are good deeds, mean nothing unless our motive is love. All the knowledge in the world means nothing if we do not love God and other people. To fill up our head with facts doesn't do anything; it's what we do with what we learn that means everything. Giving to the poor seems like a noble gesture – and it is a good thing – but the why behind the action is very important. If we only do it to feel better about ourselves, we miss the point.
Love is patient. Love is kind. Love isn't jealous. Love isn't boastful or proud. Love definitely isn't rude. It does not seek its own way. It doesn't get irritable and, in fact, doesn't even record or count the times it's been wronged. Love never rejoices over or ignores injustice. But it does celebrate when the truth is victorious. Love holds tightly to faith and hope and never gives up. It endures through any circumstance, knowing that this too shall pass.
Love is a very powerful force, and God, at His essence, is love that never fails.
1 John 4:16-17 tells us that God is love and all who live in love live in God and God lives in them. It goes on to say that as we live in God and His love, our love grows more perfect. We can't live with love as our motive unless we have God's help in the process. He changes us. With God's help, we can put others before ourselves.
How Is God's Love Different Than Our Love?
God's love is the love that never fails. Human love often fails. We mean well, but we don't always do the right thing.
This is how God loved the world: He gave His one and only Son so that everyone who believes in Him will not perish, but have eternal life (John 3:16). It cost God His own son to do this, but He did it anyway out of love for the people He created.
It's not often that people are willing to die for other people. When this does happen, we call them heroes. Some people have run into scary situations and saved innocent victims from perishing. It is much less likely for people to save enemies or people that have committed crimes. But God showed His great love for us by sending Christ to die for us while we were still sinners (Romans 5:8). There is no greater love than to lay down one's life for one's friends (John 15:13) and it's even greater to lay down your life for an enemy.
We love each other because He loved us first. (1 John 4:19)
We know what real love is by looking at Jesus' example. We should also seek to give up our lives to help other people. This doesn't always mean the extreme of actually giving up your physical life for them, although in some cases it does. It can also be sharing money or food when you see someone who is hungry. It can mean sharing your time when someone needs help with something. It can simply mean sharing your compassion when someone is feeling very alone. Let us not merely say that we love others, let us show it by our actions (1 John 3:18).
We can never love as fully as God can, but that shouldn't stop us from trying. The only way we can imitate God's love is by first knowing Him and being in relationship with Him. That gives us the power to help others. The ability to love comes from God.
How Can We Know that God's Love Never Fails?
Since God's love is based on the very essence of who He is, we can be confident that His love will never fail. We may fail Him often, but He never fails us.
God is full of compassion and mercy, slow to get angry, and full of unfailing love and faithfulness (Psalm 86:15). With God's compassion and mercy always with us, we can go forward seeking to really love others the way He loves us. With God's help and the Holy Spirit's power, we can live by the two commandments that encompass all the other laws: you must love the Lord your God with all your heart, soul, and mind, and love your neighbor as yourself (Matthew 22:37-39). Love is the glue that holds God's children together.
Showing Others the Love that Never Fails
Thinking about me comes very naturally. I do it all the time. Thinking about others takes work, but it is much more rewarding. The more I think about the well-being of other people, the more I forget my own problems and worries.
Loving others well demands humility and gentleness, as well as patience and making allowances for others' faults (Ephesians 4:2). It also requires us to act with transparency and realness. It insists that we hate evil deeds and hold tightly to what is good. We should honor others with the respect they deserve simply because they are made in God's very image (Genesis 1:26).
Hatred stirs up quarrels, but love makes up for those offenses (Proverbs 10:12). So, when we concentrate more on loving others, we take up far fewer offenses. When I get ready in the morning, I pray that God will show His love through me to others. Love binds us together in perfect harmony (Colossians 3:14).
Imitating God's unfailing love is what we are called to do even with our many sins and shortcomings. Every time that we don't love like the Father is an opportunity to learn from our mistakes. One step at a time we can grow in love because we know that nothing can ever separate us from God's love: neither death nor life, nor angels or demons, not fears or worries, can separate us from God's love that never fails (Romans 8:38).
May Your unfailing love rest upon us, O LORD, even as we put our hope in You. (Psalm 33:22)
Further Reading
Is It True that "Love Never Fails"?
What Does it Mean "Love Never Fails"?
What Does It Mean that "Love Never Fails"?
Photo Credit: ©GettyImages/kieferpix
---

Jennifer Heeren loves to write and wants to live in such a way that people are encouraged by her writing and her attitude. She loves to write devotional articles and stories that bring people hope and encouragement. Her cup is always at least half-full, even when circumstances aren't ideal. She regularly contributes to Crosswalk. Her debut novel is available on Amazon. She lives near Atlanta, Georgia with her husband. Visit her at her website and/or on Facebook.
Related podcast:
The views and opinions expressed in this podcast are those of the speakers and do not necessarily reflect the views or positions of Salem Web Network and Salem Media Group.
Related video:
These verses serve as a source of renewal for the mind and restoration for the heart by reinforcing the notion that, while human weakness is inevitable, God's strength is always available to uplift, guide, and empower us.
Video stock video and music probided by SoundStripe