What Does the Bible Say About a Wedding Covenant with God?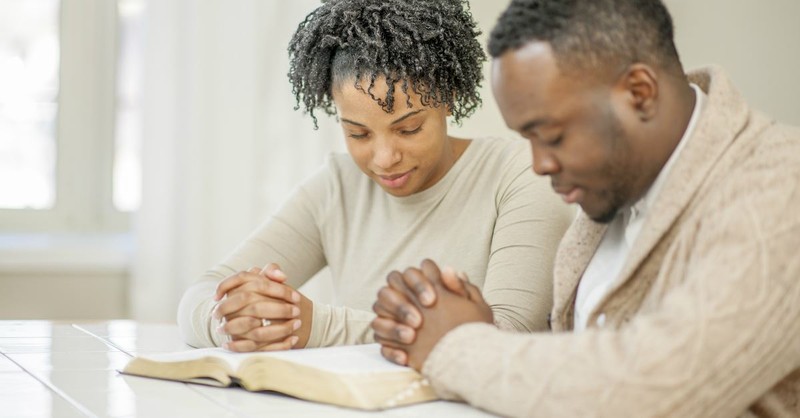 The wedding concept is woven throughout the pages of the Bible. God is always portrayed as the bridegroom or husband and His people are the bride.
Isaiah 54:5: Indeed, your husband is your Maker—His name is the Lord of Armies—and the Holy One of Israel is your Redeemer; He is called the God of all the whole Earth.
Isaiah 62:5: For as a young man marries a young woman, so your sons will marry you; and as a groom rejoices over his bride, so your God will rejoice over you.
Jeremiah 3:14 (NIV): "Return, faithless people," declares the Lord, "for I am your husband. I will choose you—one from a town and two from a clan—and bring you to Zion."
Jeremiah 31:31–32 (NIV): "The days are coming," declares the Lord, "when I will make a new covenant with the people of Israel and with the people of Judah. It will not be like the covenant I made with their ancestors when I took them by the hand to lead them out of Egypt, because they broke my covenant, though I was a husband to them," declares the Lord.
The entire book of Hosea explains how Israel prostituted herself out to other gods, and how God, as a loving partner, constantly pursues His bride.
Wedding preparations precede a ceremony, and Israel's engagement was no exception.
"Then Moses came down from the mountain to the people and consecrated them, and they washed their clothes. He said to the people, 'Be prepared by the third day. Do not have sexual relations with women'" (Exod. 19:14–15).
The Israelites were about to enter into a covenant with God that required them to cleanse themselves for the ceremony before accepting to the vows of the covenant. God initiated the relationship at Passover, but consummated the relationship on Sinai.
The nation was only able to receive, and subsequently obey, God's commands after He saved them, not before. God acts; people react.
There are vows to the relationship.
Over the course of many days, God would outline 613 commandments for Moses, but ten of them He would write with His own finger on stone tablets. Exodus 20 outlines "The Ten," as some refer to them: 1. You shall have no other gods before Me, 2. You shall not make idols, 3. You shall not take the name of the Lord your God in vain, 4. Remember the Sabbath day, to keep it holy, 5. Honor your father and your mother, 6. You shall not murder, 7. You shall not commit adultery, 8. You shall not steal. 9. You shall not bear false witness against your neighbor, 10. You shall not covet.
These are the vows to the relationship. They were not new commands, nor would they have been a surprise for this expectant bride.
Old Testament scholar Walter Kaiser ("Exodus," in The Expositor's Bible Commentary, vol.2, ed. Frank E. Gaebelein, Grand Rapids, MI: Zondervan, 1990), 81–82) finds all 10 of the Commandments in Genesis:         
First, Genesis 35:2: "Get rid of the foreign gods."                                                          
Second, Genesis 31:39: Laban to Jacob: "But why did you steal my gods?"                      
Third, Genesis 24:3: "I want you to swear by the Lord."                                     
Fourth, Genesis 2:3: "God blessed the seventh day and made it holy."                           
Fifth, Genesis 27:41: "The days of mourning my father are near."                                   
Sixth, Genesis 4:9: "Where is your brother Abel?"                                                         
Seventh, Genesis 39:9: "How then could I do such a wicked thing and sin against God?"
Eighth, Genesis 44:4–7: "Why have you stolen my silver cup?"                                       
Ninth, Genesis 39:17: "[Joseph] came to me to make sport of me . . . but . . . he ran. . . ."
And tenth, Genesis 12:18; 20:3: "You are as good as dead because of the woman you have taken; she is a married woman."
God set the standard for intimacy with Him through biblical covenant.
The first four commandments speak to our relationship with God, and the final six deal with our relationship with others. The commandments were not unfair restrictions or infringements on their personal liberties; they were revolutionary, counter-cultural decrees.
In Egypt the people were tempted by rampant paganism, sexual immorality, selfishness, greed and lust for power. God was setting a new standard. The law should not be viewed as mere conduct to live by; it was a means for intimacy with a personal God who desired to dwell among His people.
Their ultimate obedience to the commands of God was out of devotion, never duty. The commandments were a compass to righteous living and a right relationship with God.
Modern believers may be unaware of the parameters of a biblical covenant. It was a formal contract between two parties who agreed to the terms and conditions set forward. In many ways, it is similar, in a simplified way, to the contracts we sign for cable TV or cellphone service. We agree to the "terms and conditions" in the fine print to hold our end of the bargain.
Marriage is an example of a covenant relationship between man, woman, and God.
We may have a casual approach to making contracts today (some of us don't ever read the words), but in the ancient world the contractual obligations pertaining to covenants were not taken lightly. Marriage is an example of a covenant relationship between a man, a woman, and God. We profess love for our spouse while covenanting with God.
In this passage, at the birth of God's people as a nation and as a representation of God's kingdom on Earth, Moses functions as mediator between God and the people, a matchmaker if you will.
With tablets in hand, Moses approached the people who were dressed in "white garments," a sign of cleansing and consecration for marriage. He read the ketubah contract, the Ten Commandments, to the nation as in invitation to a covenant relationship. The people respond "with a single voice, 'We will do everything that the Lord has commanded'" (Exod. 24:3). Similar to the vow exchange between a husband and a wife, the people shout: "We do!"
God not only became their partner, but their king.
Consequently, the Torah (the Word of God) reveals the character of the king and the guidelines for a right relationship with Him.
Dwight Pryor explains, "Within this frame of reference, the Torah is understood to be: 1. A gracious gift—given to a redeemed people and received in love, 2. A treasure—that delights, satisfies and restores the soul, 3. Written by the 'finger of God'—i.e., by the fire and the power of the Spirit, and 4. Guidance and instruction—given by a loving Father to His children, that they may live long and prosper in the place divinely appointed for them." (Dwight Pryor, Unveiling the Kingdom, Dayton, OH: Center for Judaic Studies, 2008, 25).
While Abraham accepted the yoke of the kingdom when God called him, the nation of Israel accepted the yoke of the kingdom at Sinai. (Kaufmann Kohler, "The Kingdom of God," Jewish Encyclopedia, http://www.jewishencyclopedia.com/articles/9328 -kingdom-of-god).
It is a relationship that will permeate the entirety of Scripture from this point forward.                          
---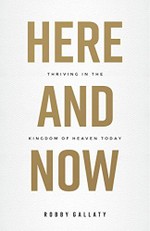 This is an excerpt from Here And Now: Thriving in the Kingdom of Heaven Today by Robby Gallaty (B&H, 2019). Used with permission. We have been taught that salvation is getting man out of earth to live in heaven, but the Bible teaches that God desires to bring heaven to earth through man. Jesus spoke about the Kingdom of Heaven more than any other topic. Learn how God's Kingdom can invade your life today.
Robby Gallaty is the Senior Pastor of Long Hollow Baptist Church in Hendersonville, TN. He was radically saved out of a life of drug addiction on November 12, 2002. In 2008, he began Replicate Ministries to equip and train men and women to be disciples who make disciples. He is also the author of numerous books. He and his wife Kandi have two boys.
Photo Credit: ©GettyImages/Fat Camera