What Does the Bible Say about Laughter and Its Importance?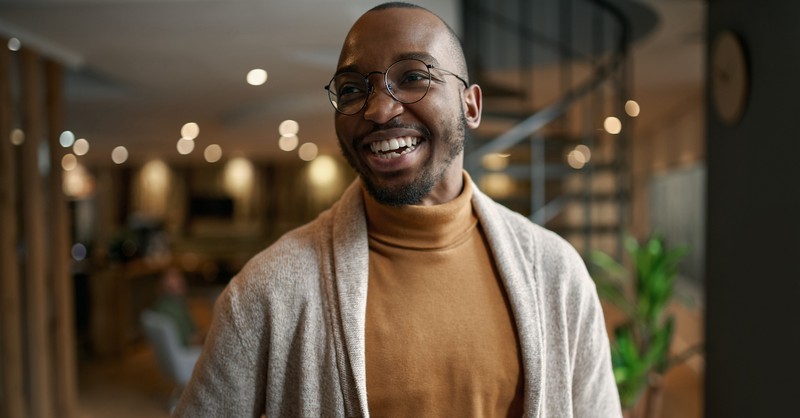 So often we hear about the struggles and the difficulties that we face as Christians. However, God created joy and humor. Think of the most joyful person that you know. What makes them smile or laugh? How does their attitude affect their days and your own? I can think of three very joyful people in my life. Their smile and sense of humor literally cause happiness to fill my heart. Their lives release the aroma of Christ. I feel refreshed just being around them.
Today, we are going to study a topic often skipped over. Christ-followers will have challenges, but we also have been given a powerful gift of the fullness of joy in the Lord. What does the Bible say about laughter and its importance?
What Does the Bible Say about Laughter?
One of my favorite Bible verses about laughter comes from Proverbs 17:22 which says, "A cheerful heart is a good medicine, but a crushed spirit dries up the bones." A cheerful heart can include laughter. When we think about the heart being merry that is the inward working of the joy of Christ. Then, laughter is a physical sign of the inward working of God. Just like the Bible shares that our speech reflects our hearts, our laughter comes from a heart of happiness.
If you are feeling more of a crushed spirit that is said to dry up the bones, turn to the Lord and ask Him to refresh you. Scripture says the Lord is close to the brokenhearted and saves those who are crushed in spirit (Psalm 34:18). Ask God to rescue you from the crushed spirit and renew your heart to cheerfulness again. This does not mean that circumstances change, but our perspective of thankfulness can help us through the most difficult of times.
Choosing joy on a daily basis is scientifically proven to help health. Dr. Amit Sood from the Mayo Clinic shares, "Indeed, counting your blessings each day has been shown to significantly increase your happiness — and your physical health. In addition to helping you get more sleep, practicing gratitude can boost your immunity and decrease your risk of disease."
What does the Bible say about laughter specifically? Bible Study Tools Staff shares some verses:
Ecclesiastes 3:4 says, "A time to weep and a time to laugh, a time to mourn and a time to dance."
The Bible is clear that there is a time for us to laugh. Obviously, it is not appropriate to laugh during a somber event or a serious conversation; however, there are moments when laughter is welcomed and we should enjoy the blessing.
Genesis 21:6 says, "Sarah said, 'God has brought me laughter, and everyone who hears about this will laugh with me.'"
One of the most well-known Bible stories about laughter is when Sarah was elderly and found out that she would have a baby. God brought her laughter, and she knew that her story was comical about what the Lord was doing in her life. When God gives us a funny testimony with Him, it is great to share that and to laugh with others.
Job 8:21 says, "He will yet fill your mouth with laughter and your lips with shouts of joy."
God is the very one Who fills our mouths with laughter. He delights to give us joy through Him even like Job, in the hardest of circumstances.
Luke 6:21 says, "Blessed are you who hunger now, for you will be satisfied. Blessed are you who weep now, for you will laugh."
Although we will have troubles in this life, we can be guaranteed that one day we will laugh again. Sometimes when all we see are looming clouds, we forget that the sunshine is right behind waiting to be seen again. In a similar way, when we are down, we can know that God is right there, and His joy is accessible through the Holy Spirit. Even though hardships last in the night, joy comes in the morning (Psalm 30:5).
Matthew 25:21 says, "His master replied, 'Well done, good and faithful servant! You have been faithful with a few things; I will put you in charge of many things. Come and share your master's happiness!'"
We can make the educated guess that we will laugh in Heaven too. Laughter is a physical response to abundant happiness and joy. When in the presence of Love Himself, I do not know how we will not celebrate and laugh in awe.
Psalm 37:13 says, "But the Lord laughs at the wicked, for he knows their day is coming."
This verse is helpful to those who have experienced injustice. The Lord laughs because the wicked's time is running out. Laughter is a symbol of victory in this verse. We can know that our God is not intimidated by the evil that happens in this world and we can live in His peace and confidence today.
Psalm 126:2: "Our mouths were filled with laughter, our tongues with songs of joy. Then it was said among the nations, 'The LORD has done great things for them.'"
Sometimes we laugh in shock and in awe of amazing things that have taken place. As believers, sometimes we laugh simply because we are worshipping the Lord. He has done great things. Many times, laughter accompanies a song in Scripture. Laughter can be a part of our praise and worship to the Father.
Melissa Henderson from Bible Study Tools asks if you ever think Jesus laughed? She shares with the amount of time that Jesus focused on children, it was very likely. There is never a specific Scripture verse about Jesus laughing, but He was fully human, and part of our human experience is laughter. Because Jesus invested in children, Melissa says that it was very possible Jesus experienced laughter and joy with them. She invites us to picture how amazing it would be to laugh and talk with our Savior.
Is Laughter a Gift from God?
What does the Bible say about laughter in regard to if it is a gift? God is the Creator of all things. This means that He made laughter. Laughter is good and every good and perfect gift comes from God (James 1:17). Therefore, I would say that laughter is a gift from God. Having the ability to show our emotions is a beautiful blessing. We are able to communicate with others in clear ways and soak in the moments of joy and happiness that the Lord provides.
Even in hard times, we see the Proverbs 31 woman laughing at the days to come (Proverbs 31:25). Laughter can be an act of being worry-free. When we remember that God is on our side, we know that we have the victory and the hard times to come will not demolish our salvation and relationships with Christ. This causes us to laugh at the enemy.
What Is Holy Laughter?
Dr. Roger Barrier from Crosswalk explains that Holy Laughter is a term used to explain why a person laughs uncontrollably, presumably as a result of the Holy Spirit which could cause falling down. He teaches that this term was created in the Second Great Awakening in the 18th and 19th centuries. In the beginning, holy laughter occurred at John Wesley's revivals, and he thought it was, "Of the devil." After multiple experiences, John thought that in some ways it could be a result of the Spirit. Dr. Barrier says that there is not a single Scripture verse about holy laughter. However, as believers, we have the fruit of the Spirit which includes joy. He shares if someone's foundation is the Bible and he is enjoying the presence of the Lord to the point of laughter, that is wonderful.
Finding fullness of joy in the Holy Spirit is a beautiful experience. However, it is important as believers to know that our feelings are not the foundation of our faith. Christ is the firm foundation, and His Word is our guide. Whenever we encounter an experience, we should do as 1 John 4:1 reminds us, to test every spirit and see if it is from God.
Is Laughter Truly Good for the Soul, Biblically Speaking?
What does the Bible say about laughter? The Bible says that laughter is from God, useful in praise, a symbol of victory, and part of the joy of a Christian life even after hard times. Webster's Dictionary defines laughter as, "A cause of merriment." Laughter is good medicine. When we have hearts of gratitude and joy, this will overflow into our everyday lives. Others will see the life of victory and desire what we have too. Shining for Jesus can very much include laughter. Have you laughed today? If not, ask the Lord to fill you with His joy and that you may live in His sweet victory and gift of having an attitude of laughter.
Photo credit: ©GettyImages/Jonathan Erasmus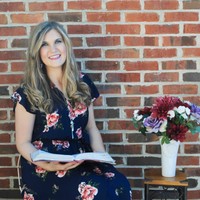 Emma Danzey's mission in life stems from Ephesians 3:20-21, inspiring young women to embrace the extraordinary. One of her greatest joys is to journey with the Lord in His Scriptures. She is wife to Drew for over two years and mom to baby Graham. Drew and Emma serve with Upstate CRU college ministry in South Carolina. Emma is an avid writer for Salem Web Network and provides articles on the Bible, life questions, and on the Christian lifestyle. Her article on Interracial Marriage was the number 1 viewed article on Crosswalk for the year 2021. All the glory to the Lord! She had the joy of hosting Her Many Hats podcast where she explored the many roles that women play while serving One God. Most recently, Emma has released her first Bible Study Book, Wildflower: Blooming Through Singleness.
Emma enjoys singing/songwriting, fitness classes, trying new recipes, home makeover shows, and drinking tea! During her ministry career, Emma recorded two worship EP albums, founded and led Polished Conference Ministries, ran the Refined Magazine, and served in music education for early childhood. Emma also had the privilege of having been a national spokesperson for Mukti Mission based out of India. Mukti has been working to restore shattered lives in India for over 120 years. You can view her articles through her blog at emmadanzey.wordpress.com and check out her Bible Study videos on Instagram @Emmadanzey.