What Is the Aaronic Blessing and How Does it Apply to Us?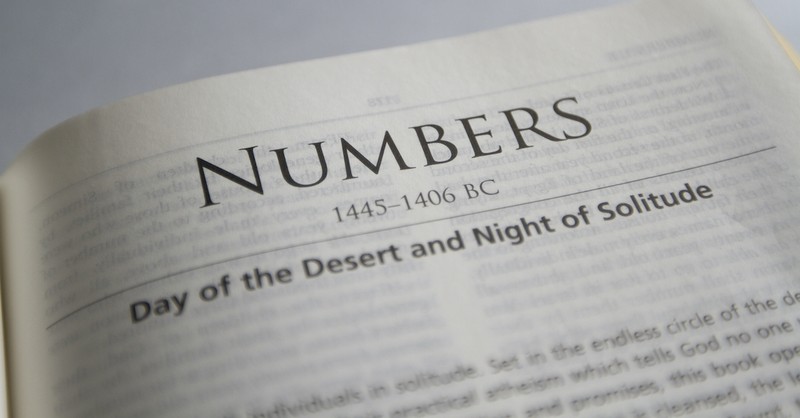 If you've been in church for very long you've likely heard the Aaronic Blessing. But if you are like me, you probably did not know that this is what it was called. If you are part of a more liturgical church, you've undoubtedly heard during the Benediction: "May the Lord bless you and keep you and cause his face to shine upon you." This blessing actually comes from Numbers 6:23-27:
"Speak to Aaron and his sons, saying, Thus you shall bless the people of Israel: you shall say to them,

The Lord bless you and keep you;
the Lord make his face to shine upon you and be gracious to you;
the Lord lift up his countenance upon you and give you peace.

"So shall they put my name upon the people of Israel, and I will bless them."
But what exactly is the content of this blessing? And does it apply to us today?
What Is the Aaronic Blessing?
Before considering the specifics of the Aaronic blessing it is helpful to understand what the Bible means by a blessing. The dictionary is actually helpful here as it defines a blessing as "a favor or gift bestowed by God, thereby bringing happiness. The invoking of God's favor upon a person". The word first appears in Genesis 1:22 when God blessed the first couple and tasked them to be fruitful and multiply. And even though humanity rebelled God purposed to restore a broken and cursed humanity and once again bless. We see the beginning stages of this restoration in Genesis 12:1-3 when God blesses Abraham. Ultimately this blessing is realized through Jesus Christ (see Galatians 3:14).
If God is blessing someone, then He is promising His favor upon that person. If a person is blessing another person, then it is a desire to see God's favor resting upon that person. The Aaronic blessing, then, is a desire to see God's favor rest upon the people. But what specifically was this blessing?
Aaron and his sons functioned as the first priests in the Scriptures. They were the ones who would serve as mediators between God and humanity. One of their many duties was to be the channel of blessing to the people (Deut. 21:5). This is the word which God gave to Moses to give to Aaron to say over the people. God, through the priests, was pronouncing His favor upon the people. As the people put the name of God upon themselves, the LORD would bless them. (v27) The text reads like a prayer, but it is different than how we typically think of a prayer. Robert Rayburn explains:
The phrase "I will put my name on them" as well as earlier, "this is how you are to bless the Israelites" reminds us that this is not a typical invocation, as if the priest were merely asking God to do something, but a performative act, an act that produces the divine blessing in its being done, assuming, of course, faith and covenantal faithfulness on the part of the people who are being blessed. The benediction is, in this sense, as much God's Word as it is a prayer to God.
What specifically is God declaring to the people through this blessing?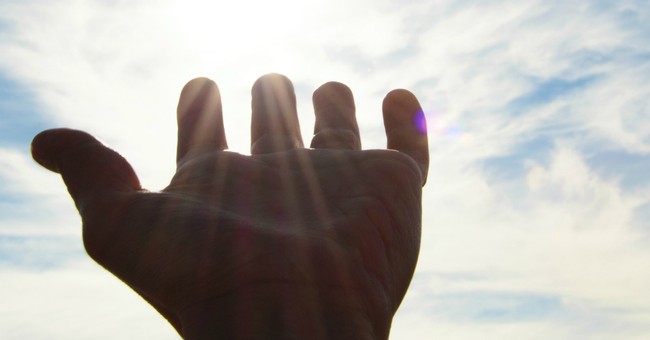 Photo Credit: ©GettyImages/Alikaj2582
The Content of the Aaronic Blessing
The blessing is structurally beautiful and its text is rich. The blessing forms a crescendo the first line begins with 3 words, then the second line elevates to 5 words and then the final line has 7 words. The blessing reaches its climax at the shalom (peace). The emphasis of the blessing is clearly upon God. They are told three times to invoke the name of God. One mention of His name would suffice, but the priestly repetition of His name centers the blessing upon the character of God. It is also noteworthy that if you removed the three instances of "the Lord" what remains are twelve Hebrew words—one for each of the 12 tribes of Israel. The content of this blessing is rich. We will consider each line of this three-line blessing.
The Lord bless you and keep you.
What is the blessing of God? The story of Scripture from the Garden, through Abraham, through the Exodus, through all the prophets and kings, climaxing in Jesus Christ and reaching its destination in the new heaven and new earth, shows that the blessing of God centers upon rest, rule, and relationship. The blessing of God is to live in His rest, to share in His creation, and to do this within the context of relationship. When the priest says, "The Lord bless you" it is a reminder of all that God has promised His people. He will give them rest, rule, and relationship.
The Hebrew word, shamar, means to protect, guard, and keep. It was used in Genesis 2 of the first couples call to keep the garden. And it is used of the charge given to the Israelites to keep the covenant. But here we see that God is the one who is called upon to protect, guard, cultivate, nourish, and keep us. It is one thing for God to want to bring happiness to His people—it is quite another for Him to keep them in that happiness. This part of the prayer is a reminder that it is God alone who can keep us secure.
The Lord make his face shine upon you and be gracious to you.
As a pastor, I get to see weddings from a different angle than most in attendance. One of my greatest joys is standing next to the groom, seeing his nervous expression as he awaits his bride. There is a moment in these weddings of transcendent joy when the bride comes around the corner and her eyes meet the eyes of her beloved for the first time of that day. All of the grooms' nerves seem to dissipate and the bride seems to be glowing as she approaches. In both bride and groom, we have a picture of a face shining upon another. What a different picture it is when one hides their face from another. This part of the prayer, then, is about God's joyous and glorious presence among His people. It is a prayer for His delight.
This delight is somewhat shocking when we consider what took place even a few weeks prior to Numbers 6. Aaron led the people in making a golden calf. They had just engaged in idolatry and here God is telling Moses to give Aaron these words of blessing. This is grace indeed. It is a reminder that God is gracious and forgiving.
The Lord lift up his countenance upon you and give you peace.
When a child is doing wrong he certainly does not want his parents' attention focused upon him. Yet, there is still something within every human that desires to be seen, to be looked upon, to be known, and to be delighted in. William Binnie says it well:
There is a look of God which fills with dismay, and makes men call to the mountains to hide them from his presence. But there is a look of God which fills the soul with peace. The Lord can, with a glance of his eye, say to the soul, "I am thy salvation:" he can so lift up his countenance upon us as to give us rest.
The Aaronic blessing is praying that God would look upon His people—that he would notice—that he would hear their plight, that he would respond and rescue. Consider how often these phrases appear in the Psalms. To have God look upon you means that God is about to do something.
You've likely heard the word shalom. It means peace, but the word is far richer than simply a ceasing of conflict. Shalom means that all set right. If you want to see shalom look no further than all of the blessings of Revelation 21. It means to be made whole, to be complete, to be walking in contentment.
The Aaronic Blessing then is a prayer that God will complete His work of making everything right. But it is not only a prayer it is a promise. God is accomplishing all of these things for His people. Which is why this blessing still has application for us today.
How Does the Aaronic Blessing Apply to and Affect Us Today?
The Aaronic Blessing has been used for centuries. Within Judaism, it is known as the Priestly Blessing (or Benediction) as well as the Dukhanen (the raising of hands). But it's also used in Christian services. The more liturgical traditions (Catholic, Anglican, Lutheran, Presbyterian, Reformed, Methodist) will frequently speak this over their congregation. And this Aaronic blessing will at times even make an appearance at least in liturgical Protestant services. It's still used today as it should be.
We still use this blessing today because we are actually living in the already and not yet of its fulfillment. In Christ, we have all the blessings which come to us through this Aaronic blessing. In Christ, we await the complete fulfillment of each of these. It is in Christ where we ultimately find our rest, rule, and relationship. This Aaronic blessing is a reminder of what Christ has done and it is a reminder of what God is still doing. Christopher J.H. Wright says it well:
"Ultimately all that will be there in the new, redeemed creation will be there because of the cross. And conversely, all that will not be there (suffering, tears, sin, Satan, sickness, oppression, corruption, decay and death) will not be there because they will have been defeated and destroyed by the cross. That is the length, breadth, height and depth of God's idea of redemption. It is exceedingly good news. It is the font of all our mission." (Wright, The Mission of God, 315-16)
Conclusion
When you think of God looking at you is he smiling or frowning? And what rubric do you use to form your answer to this question? Is it your own personal performance? If it is anything within you, then your response will be upon a shaky foundation. But if your answer is fixed upon Christ then it is sure and certain. You can receive this Aaronic Blessing because in Christ it is fulfilled. He does look upon you and cause His face to shine upon you. All because of Jesus.
Photo Credit: ©Sparrowstock
Mike Leake
is husband to Nikki and father to Isaiah and Hannah. He is also the lead pastor at Calvary of Neosho, MO. Mike is the author of
Torn to Heal
and
Jesus Is All You Need
. His writing home is
http://mikeleake.net
and you can connect with him on Twitter @mikeleake.