What Is the Biblical Meaning of Ezekiel's Wheel within a Wheel?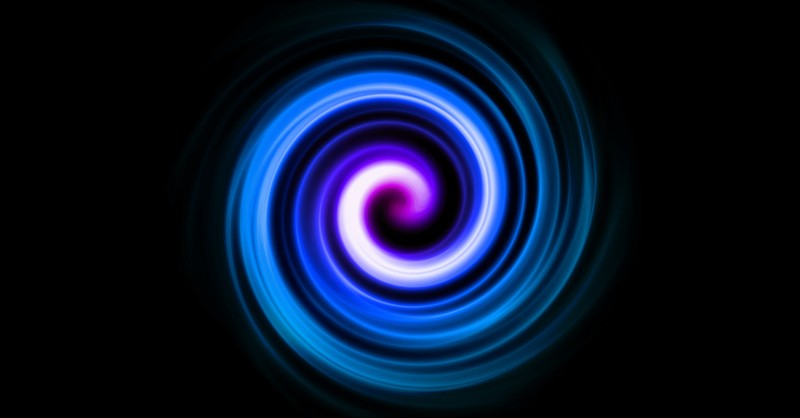 There are only two Old Testament scriptures that mention a strange heavenly vision of a "wheel within a wheel" observed by the prophet Ezekiel or better known as "Ezekiel's wheel." Ezekiel's wheel is a rather strange phrase and conjures up images of horses and buggies and old men wearing overalls in communities far removed from today's society. But Ezekiel wasn't a strange old man hiding in the hills. He was a prophet living in Babylon,
At the age of 25, his city was captured by the Babylonians, and he was exiled. He likely wrote about his visions between 593 and 565 B.C. during the captivity of the Jews, his people. Prior to being uprooted from his homeland, he was destined to become a priest at age 30. This means he likely came from the tribe of Levi, the tribe specifically set aside by God for the priesthood. These few and fascinating facts reveal God's fingerprints all over Ezekiel's life. God had a plan to use this displaced prophet, in spite of his circumstances.
During the first five years of his captivity, Ezekiel encountered the depths of despair as he languished his previous life. But at the age of 30, he encountered Yahweh in a strange, mysterious, and glorious vision. It was in this vision where he learned his God wasn't rooted in his homeland—that God is omnipresent. Ezekiel realizes God commands and controls everyone, everything, all people, and all nations.
It was during this time when Ezekiel went from loathing his life to devoting himself to God after a life-changing encounter with God. Ezekiel became a passionate voice of his generation. He knew God's Word spoke to their situation (of captivity, ruin, and exile) and he knew God's Word would give them not only comfort and understanding but also victory if this stubborn and sinful generation turned back to God! The book of Ezekiel can be divided into three sections:
Chapters 1-24: prophecies on the downfall of Jerusalem and Judah
Chapters 25-32: prophecies of God's judgment on neighboring nations
Chapter 33-48: the last call for repentance of Israel and prophecies about the restoration of Israel
However, we will be focusing solely on the Scripture found in chapter one about the "wheel within a wheel." Now that we have given a little context and historical background to Ezekiel, let's dive in!
What Happens in Ezekiel's Wheel Vision?
"Wherever the spirit would go, they would go, and the wheels would rise along with them, because the spirit of the living creatures was in the wheels. When the creatures moved, they also moved; when the creatures stood still, they also stood still; and when the creatures rose from the ground, the wheels rose along with them, because the spirit of the living creatures was in the wheels" Ezekiel 1:20-21.
In this vision, Ezekiel gets an up-close view of God's glory. But he falls like a dead man and a voice on the throne revives him. The spirit enters him, and he eats a book. Later, he is sent out to speak the words of Yahweh and act as a watchman over Israel. Before being commissioned to be a watchman, the Lord invites him to witness the interior of His throne room. This is where we get the phrase wheel within a wheel.
What Do the Wheels Symbolize in the Vision?
Ezekiel's vision of four wheels was associated with four living creatures. He grappled with words to try and describe what he witnessed in human terms. These wheels are angelic beings, cherubim appointed as guardians of the holiness of God (Ezekiel 1:4; 10:5-20). He writes the creatures had wheels within wheels where their spirits resided, with "tall and awesome" rims full of eyes all around. Each creature had wings, the face of a human, the face of an ox, the face of an eagle, and the face of a lion.
The Spirit of the living creatures was in the wheels. As a result, the creatures were able to move in any direction the wheels moved. Many scholars believe the mobility of the wheels is a symbolic representation of God's omnipresence and omniscience.
Why Do Cherubim Have Wheels?
According to Bible Study Tools, the commentary by Matthew Henry's Bible suggests the cherubim have wheels because they are symbolic of "God's divine providence:"
"Divine Providence, represented by the wheels, produces changes. Sometimes one spoke of the wheel is uppermost, sometimes another; but the motion of the wheel on its own axletree is regular and steady. We need not despond in adversity; the wheels are turning round and will raise us in due time, while those who presume in prosperity know not how soon they may be cast down. The wheel is near the living creatures; the angels are employed as ministers of God's providence. The spirit of the living creatures was in the wheels; the same wisdom, power, and holiness of God, that guide and govern the angels, by them order all events in this lower world. The wheel had four faces, denoting that the providence of God exerts itself in all parts. Look every way upon the wheel of providence, it has a face toward you. Their appearance and work were as a wheel in the middle of a wheel. The disposals of Providence seem to us dark, perplexed, and unaccountable, yet are all wisely ordered for the best. The motion of these wheels was steady, regular, and constant. They went as the Spirit directed, therefore returned not. We should not have to undo that by repentance which we have done amiss if we followed the guidance of the Spirit. The rings or rims of the wheels were so vast, that when put in motion the prophet was afraid to look upon them. The consideration of the height and depth of God's counsel should awe us. They were full of eyes roundabout. The motions of Providence are all directed by infinite Wisdom. All events are determined by the eyes of the Lord, which are in every place beholding the evil and the good; for there is no such thing as chance or fortune. The firmament above was a crystal, glorious, but terribly so. That which we take to be a dark cloud is to God clear as crystal, through which he looks upon all the inhabitants of the earth. When the angels had roused a careless world, they let down their wings, that God's voice might be plainly heard. The voice of Providence is to open men's ears to the voice of the word. Sounds on earth should awaken our attention to the voice from heaven; for how shall we escape, if we turn away from Him that speaks from thence" (Ezekiel 1).
3 Lessons from Ezekiel's Wheel Vision
Despite the strange visions, there are several lessons we can apply to our lives. The book of Ezekiel calls us to seek a fresh encounter with our living God. Through Ezekiel's example, we are called to overcomers no matter the challenges we face in our culture and society. While there are several lessons we can glean from his story, three main lessons stand out: God's Word is consistent, He longs for us to repent, and God equips us for the call.
God's Word Is Consistent: While Ezekiel declared God's Word to those in exile, God commissioned Jeremiah to declare the same message to the people in Jerusalem. We can also take a look at the Bible from a bird's eye view, the Bible reveals a consistency in what God wants for His people: to display His glory. We see that God's Word never contradicts Himself and He is a God of order, sovereignty, power, and love. We must be willing to live according to God's standards and use the Bible as our compass.
God Longs for Us to Be Repentant: When we find that we have lost our first love (Revelations 2:4), we will no doubt find the culprit—sin. This sin is usually because we have stopped relying on God for all our daily needs. But God is a patient God, He doesn't want any of us to fall out of His grace. He doesn't want us to suffer. Ezekiel 18:23 reveals His heart, "Have I any pleasure in the death of the wicked, declares the Lord God, and not rather that he should turn from his way and live?"
God wants us to understand the consequences of rebellion and sin. He wants all people to repent and turn to Him. When we choose not to turn to Him, He has no choice but to let us reap what we have sown because He consistently warns us He will not violate His integrity.
Yet even in the midst of exile, judgment, and punishment, we see the grace of God.
"I will sprinkle clean water on you, and you shall be clean from all your uncleanness, and from all your idols I will cleanse you. And I will give you a new heart, and a new spirit I will put within you. And I will remove the heart of stone from your flesh and give you a heart of flesh. And I will put my Spirit within you and cause you to walk in my statutes and be careful to obey my rules. You shall dwell in the land that I gave to your fathers, and you shall be my people, and I will be your God" (Ezekiel 25:36-37).
He promises to clean up our stubborn hearts and make them new. And we know He will make good on His promises. He's given Jesus, the Living Word, and He has poured out the Spirit for us so we can walk with Him in intimacy.
God Equips Us for The Call: Ezekiel was called to a hopeless mission and through his life, he was the watchman for his people. He was exiled and given a heart for God in order to be the voice of God to his people. No matter the situation, God gave Ezekiel the tools, wisdom, support, and strength.
Over and over throughout Scripture, we witness God calling people to difficult situations: Hagar, Jacob, Joseph, Ezekiel, Daniel, Mary, Paul, and even His own Son, Jesus. Whatever the situation, we must stay devoted to God's Word. This devotion is the foundation of our strength regardless of the battle, circumstance, or opposition. It's so easy to be swayed by the culture and dismiss the Bible as a 2,000-year-old book. Yet, our devotion to the Word of God marks our lives and like Ezekiel, it becomes a testimony of God's timeless truth and the faithfulness of God.
When we are called, God will give us everything we need to complete that call. No matter the call, no matter the difficult circumstances in our lives, God can use us. He will give us a new heart and breathe life into our dry bones. He promises to walk with us so that we might bring hope and truth to others in our lives.
Photo credit: ©GettyImages/mouu007
---

Heather Riggleman is a believer, wife, mom, author, social media consultant, and full-time writer. She lives in Minden, Nebraska with her kids, high school sweetheart, and three cats who are her entourage around the homestead. She is a former award-winning journalist with over 2,000 articles published. She is full of grace and grit, raw honesty, and truly believes tacos can solve just about any situation. You can find her on GodUpdates, iBelieve, Crosswalk, Hello Darling, Focus On The Family, and in Brio Magazine. Connect with her at www.HeatherRiggleman.com or on Facebook.