What Are the Keys to the Kingdom that Jesus Gave Peter?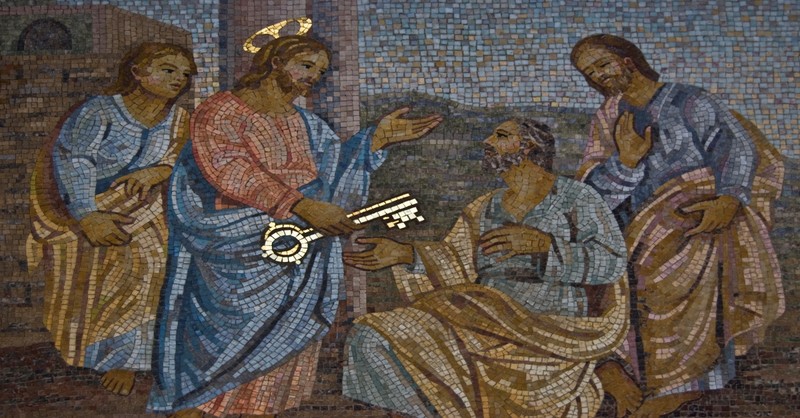 Matthew 16:17-20 is the only time that the Bible mentions keys to the kingdom. First, Jesus asked his disciples, "Whom do men say that I am?" They responded that some say he is John the Baptist. Some say he is Elias, Jeremiah, or one of the prophets. Then, Jesus asked, "But whom say ye that I am?" Simon Peter answered, "Thou art the Christ, the Son of the living God."
From the Bible, we can tell that Jesus was pleased with Simon Peter's answer, just as a teacher would be pleased with a student's correct response to a question. Jesus told him:
"Blessed art thou, Simon Barjona: for flesh and blood hath not revealed it unto thee, but my Father which is in heaven. And I say also unto thee; That thou art Peter, and upon this rock I will build my church; and the gates of hell shall not prevail against it. And I will give unto thee the keys of the kingdom of heaven: and whatsoever thou shalt bind on earth shalt be bound in heaven: and whatsoever thou shalt loose on earth shall be loosed in heaven" (Matthew 16:17-19).
The KJV Study Bible notes that this is where we have the first mention of the church. Jesus also recognizes that Peter's understanding is due to revelation from God. Since Jesus was so pleased with Simon Peter's answer, he instructed him on establishing the church and how hell would not have power against it. Many theologians say that Jesus assigned a high status in the church to Peter.
Why Did Jesus Rename Simon as Peter?
It was common for God to change the names of people. Jesus is no different. Usually, the changing of names came with God assigning a new task or cutting a covenant with someone. Abram and Sarai become Abraham and Sarah in Genesis 17. Here God cut a covenant with Abraham, telling Abraham he would be a father of many nations. Jacob's name was changed to Israel in Genesis 32:28. God told Jacob that as a prince, he had power with God and man, and had prevailed. This was after Jacob wrestled with an angel and would not let him go until he blessed him.
Our names are changed in the spirit when we become born-again Christians. We are no longer sinners; we are Christians. Many times, people will remind you of who you used to be. You remind them of who you are now. The Bible says he who is in Christ is a new creature. Old things are passed away, and behold: all things are new (2 Corinthians 5:17).
We first see Simon called Peter in Matthew 4:18. He was a fisherman before he started following Jesus. His brother Andrew was also alongside him when they met Jesus. Jesus told them to follow him, and he would make them fishers of men. When Simon Peter gives Jesus a correct answer about who he is, Jesus then calls him Peter (Matthew 16:18). He tells him, "Thou art Peter, and upon this rock, I will build my church." Jesus renames him Peter when he commissions him to establish churches and hands him keys to the kingdom.
Roman Catholicism teaches that Jesus established a hierarchy in the church by handing Saint Peter the keys to the kingdom. The keys symbolize papal authority and appear on the papal coat of arms. According to Catholicism, Jesus committed the power of binding and loosing to Peter. The power of the keys symbolizes authority to govern the house of God. Power to bind and loose means authority to forgive sin, pronounce doctrinal judgments, and take disciplinary action in the church.
Whether you agree with this view of the passage, you can see the passage emphasizes that churches must be built on a firm foundation. This will ensure that the gates of hell will not prevail against it. When I first joined Temple of Deliverance Church of God in Christ, Bishop Patterson talked about how the church was established with prayer and fasting. I do not remember everything that he said concerning the establishment. I do know that God commissions the establishment of churches. I do not think people can just go out and start a church just because they want to lead some people, make some money, or think they can do it because they have seen others doing it. A person has to be equipped for this task, called, and sent to do it.
Does the Bible Mention Keys to the Kingdom Anywhere Else?
I have not found specific mentions of "keys to the kingdom" anywhere else in the Bible. I do see other mentions in the Bible of "whatsoever you shall bind on earth shall be bound in heaven and whatsoever you shalt loose on earth shall be loosed in heaven" in Matthew 18:18, as well as Matthew 16:19.
It is safe to assume that when you become saved, you have access to the kingdom of heaven. You have power and authority against the devil if you want it. Some people do not appear to want to walk in the power and authority that God has given them. 1 Timothy 1:7 says, "God has not given us the spirit of fear; but of power, and of love, and a sound mind."
You have to stay prayed up. You have to read the Word, and you need to be equipped with the Holy Ghost. You cannot just read a couple of Scriptures a month and expect to be equipped.
When you pray in tongues, God is moving beyond what you know. He may also have you interceding for others. The Holy Spirit knows the root cause of things and how to intercede for results. He is even taking care of the stuff you have not asked for, but it needs to be taken care of. You just do not know it yet. Romans 8:26 declares, "Likewise the Spirit also helped our infirmities: for we know not what we should pray for as we ought: but the Spirit itself makes intercession for us with groanings which cannot be uttered."
What Role Did Peter Have in the Church?
Theologians say that Peter was the leader among the twelve disciples. In Matthew 10, he is the first one mentioned. Jesus gave them the power to cast out unclean spirits and heal all manners of sickness and diseases. The disciples were to preach to the lost sheep of Israel and declare that the kingdom of heaven was at hand. He instructed them to heal the sick, cleanse the lepers, raise the dead, and cast out devils. Read chapter ten of Matthew for all the instructions that Jesus provided on how they would conduct themselves.
Peter and a few other disciples also witnessed Jesus' interactions with Moses and Elias (Luke 9:30), where God spoke out of a cloud, "This is my beloved Son, in whom I am well pleased; hear ye him" (Matthew 17:5).
After Jesus ascended to heaven, Peter was in the upper room on the day of Pentecost. When they were filled with the Holy Ghost and began to speak in tongues, he assured the crowd that they were not drunk (Acts 2). Peter reminded them of Joel's words that God would pour His Spirit upon all flesh in the last days. Sons and daughters would prophesy, young men would see visions, and old men would dream dreams (Joel 2:28). So Peter was quick to take a leadership position in the church.
There is evidence of his ministry throughout Scripture. Peter went on to the Samaritans, Lydda, and the Mediterranean coast. He was also the disciple who introduced Gentiles into the church. He was imprisoned by King Herod and eventually martyred.
Further Reading:
What are the "Keys of the Kingdom"?
How Can Christians "Seek First the Kingdom of God"?
What Does it Mean We Will Be Given the Keys to the Kingdom?
Why Is it So Important to Know the Kingdom?
Power of the Keys – International Standard Bible Encyclopedia
Photo Credit: Getty Images/Jule_Berlin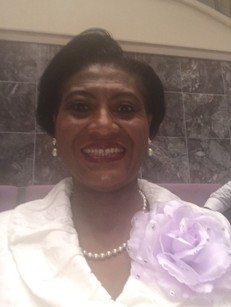 Dr. Sandra Hamer Smith is a Christian and wife to Sylvester Smith. She has one stepson, Greg. Smith lives and resides in Memphis, Tennessee. The University of Memphis alumnae has been in education for about 20 years after receiving the call to teach. Dr. Smith primarily teaches language arts. Prior to education, she worked in local and national television news for 13 years including positions as an overnight news anchor, reporter, and assignments editor at two local network affiliate stations. Smith was also a freelance correspondent for BET news. Dr. Smith has freelanced for the Tri-State Defender newspaper and Contempora magazine. She is the author of the self-published novel GLORY…THE HAIR. Smith is also a playwright and poet. The Tennessee native is a member of Temple of Deliverance COGIC, Delta Sigma Theta Sorority Inc, Omicron Delta Kappa, The Golden Key International Honour Society, and Kappa Delta Pi.
---
This article is part of our larger resource library of Christian questions important to the Christian faith. From core beliefs to what the Bible says about angels, we want to provide easy to read and understand articles that answer your questions about Christian living.
What Do Christians Believe?
How Old Is the Earth?
Who Is My Neighbor in the Bible?
What Does God Look Like?
Are Guardian Angels Real?
What Does it Mean to Be Zealous for God?
Related podcast:
The views and opinions expressed in this podcast are those of the speakers and do not necessarily reflect the views or positions of Salem Web Network and Salem Media Group.
Related video:
Although it is human nature to question and try to find the reasoning behind God's ways, I truly believe most of our "why" questions result from ignorance about Who God is or a lack of faith in what He is doing. Read more here.
Stock Footage & Music Courtesy of Soundstripe.com Thumbnail by Getty Images