What Role Did Joseph of Arimathea Play in the Story of Jesus?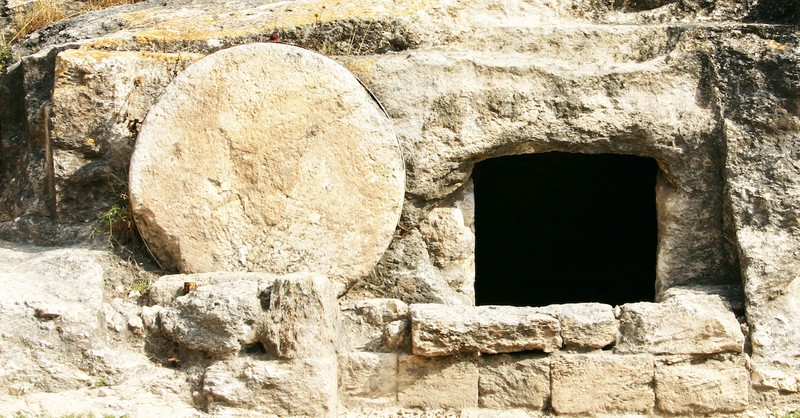 Do you sometimes feel afraid to identify with Jesus? Are you unsure of how you are to view your possessions in light of your Christian faith? The life and actions of Joseph of Arimathea recorded in Scripture can give encouragement and inspiration to all believers.
Who Is Joseph of Arimathea in the Bible?
Joseph of Arimathea was a follower of Jesus whose story becomes known to us after Jesus' death. He is mentioned in all four Gospels:
Mark 15:43-47: "Joseph of Arimathea, a respected member of the council, who was also himself looking for the kingdom of God, took courage and went to Pilate and asked for the body of Jesus. Pilate was surprised to hear that he should have already died. And summoning the centurion, he asked him whether he was already dead. And when he learned from the centurion that he was dead, he granted the corpse to Joseph. And Joseph bought a linen shroud, and taking him down, wrapped him in the linen shroud and laid him in a tomb that had been cut out of the rock. And he rolled a stone against the entrance of the tomb. Mary Magdalene and Mary the mother of Joses saw where he was laid."
Matthew 27:57: "When it was evening, there came a rich man from Arimathea, named Joseph, who also was a disciple of Jesus. He went to Pilate and asked for the body of Jesus. Then Pilate ordered it to be given to him. And Joseph took the body and wrapped it in a clean linen shroud and laid it in his own new tomb, which he had cut in the rock. And he rolled a great stone to the entrance of the tomb and went away."
Luke 23:50-53: "Now there was a man named Joseph, from the Jewish town of Arimathea. He was a member of the council, a good and righteous man, who had not consented to their decision and action; and he was looking for the kingdom of God. This man went to Pilate and asked for the body of Jesus. Then he took it down and wrapped it in a linen shroud and laid him in a tomb cut in stone, where no one had ever yet been laid."
John 19:38-42: "After these things Joseph of Arimathea, who was a disciple of Jesus, but secretly for fear of the Jews, asked Pilate that he might take away the body of Jesus, and Pilate gave him permission. So he came and took away his body. Nicodemus also, who earlier had come to Jesus by night, came bringing a mixture of myrrh and aloes, about seventy-five pounds in weight. So they took the body of Jesus and bound it in linen cloths with the spices, as is the burial custom of the Jews. Now in the place where he was crucified there was a garden, and in the garden a new tomb in which no one had yet been laid. So because of the Jewish day of Preparation, since the tomb was close at hand, they laid Jesus there."
Get your FREE Easter Guide here. Have encouragement delivered straight to your inbox!
What Role Did Joseph of Arimathea Have in Jesus' Story?
From these passages, we learn several things about Joseph. He is a good man who is a wealthy and respected member of the Sanhedrin (the Jewish ruling council) who had been seeking God and had become a disciple of Jesus, though not publicly because he was "afraid of the Jews" (John 19:38). But after the death of Jesus, Joseph went courageously before Pilate to ask for Jesus' body, thereby identifying publicly with him. When his request was granted, he prepared it for burial with Nicodemus—another member of the Sanhedrin who had previously struggled with fear of following Jesus publicly, evidenced by his coming to Jesus by night in John 3:1-21—as well as Mary Magdalene and Mary the mother of Joses.
Many believe that Jesus when he was buried in Joseph's tomb, fulfilled the prophecy in Isaiah 53:9: "And they made his grave with the wicked and with a rich man in his death, although he had done no violence, and there was no deceit in his mouth."
Joseph owned a tomb that had been recently prepared by being cut out of a rock, and together they laid the body of Jesus there, rolling a huge stone across the entrance. On the third day after doing this, the women came back to the tomb to find the stone rolled away and angels declaring Jesus' resurrection. This is what Christians celebrate during the holiday of Easter (Mark 16, Matthew 28, Luke 24, John 20).
Why Is His Action Significant?
The timing of Jesus' crucifixion necessitated urgency for the disciples seeking to bury him. When he died, it was almost the Sabbath and almost the Passover (the holiday remembering when God passed over the houses of the enslaved Israelites in Egypt which had their doorways marked with blood, sparing their firstborn sons). This meant that work needed to cease very soon. Joseph used his influence with the authorities (specifically Pilate), his possession (the tomb), and his newfound courage in identifying as a disciple of Jesus to make quick-thinking decisions in order to lay Jesus' body to rest in a timely manner.
What Can We Learn from Joseph of Arimathea?
We can learn at least two things from this man's example:
1. God will give courage to those who are looking for His kingdom.
Jesus had taught about worry and fear, saying: "But seek first the kingdom of God and his righteousness, and all these things will be added to you" (Matthew 6:33). The fact that Joseph of Arimathea "took courage" at the necessary time is an example of this truth in action. Courage was added as Joseph sought God's kingdom, growing day by day in his walk with Jesus.
2. Riches can be used righteously.
Money itself is not the root of all evil (as is often misquoted from the Bible): rather, "the love of money is the root of all kinds of evil" (1 Timothy 6:10). Paul's instruction of Timothy includes advice for the wealthy: "As for the rich in this present age, charge them not to be haughty, nor to set their hopes on the uncertainty of riches, but on God, who richly provides us with everything to enjoy. They are to do good, to be rich in good works, to be generous and ready to share, thus storing up treasure for themselves as a good foundation for the future, so that they may take hold of that which is truly life."
It seems that Joseph was a future-minded man who had already prepared a tomb for himself in the inevitable event of his eventual death. But he was "generous and ready to share" by giving away his tomb to Jesus, his Lord. This is an example to believers that we should be eager to share with others as we seek God's kingdom and keep an eternal perspective on our possessions.
Joseph of Arimathea's appearance in Scripture is brief but remarkable. Formerly afraid to publicly identify with Jesus, he courageously goes to Pilate to ask for Jesus' body and generously shares his own tomb to be Jesus' temporary resting place before Jesus' resurrection a few days later. Believers can be inspired by his courage, generosity, and quick-thinking, given to him by God at just the right time as he faithfully sought God's kingdom.
Photo credit: ©GettyImages/doulos
---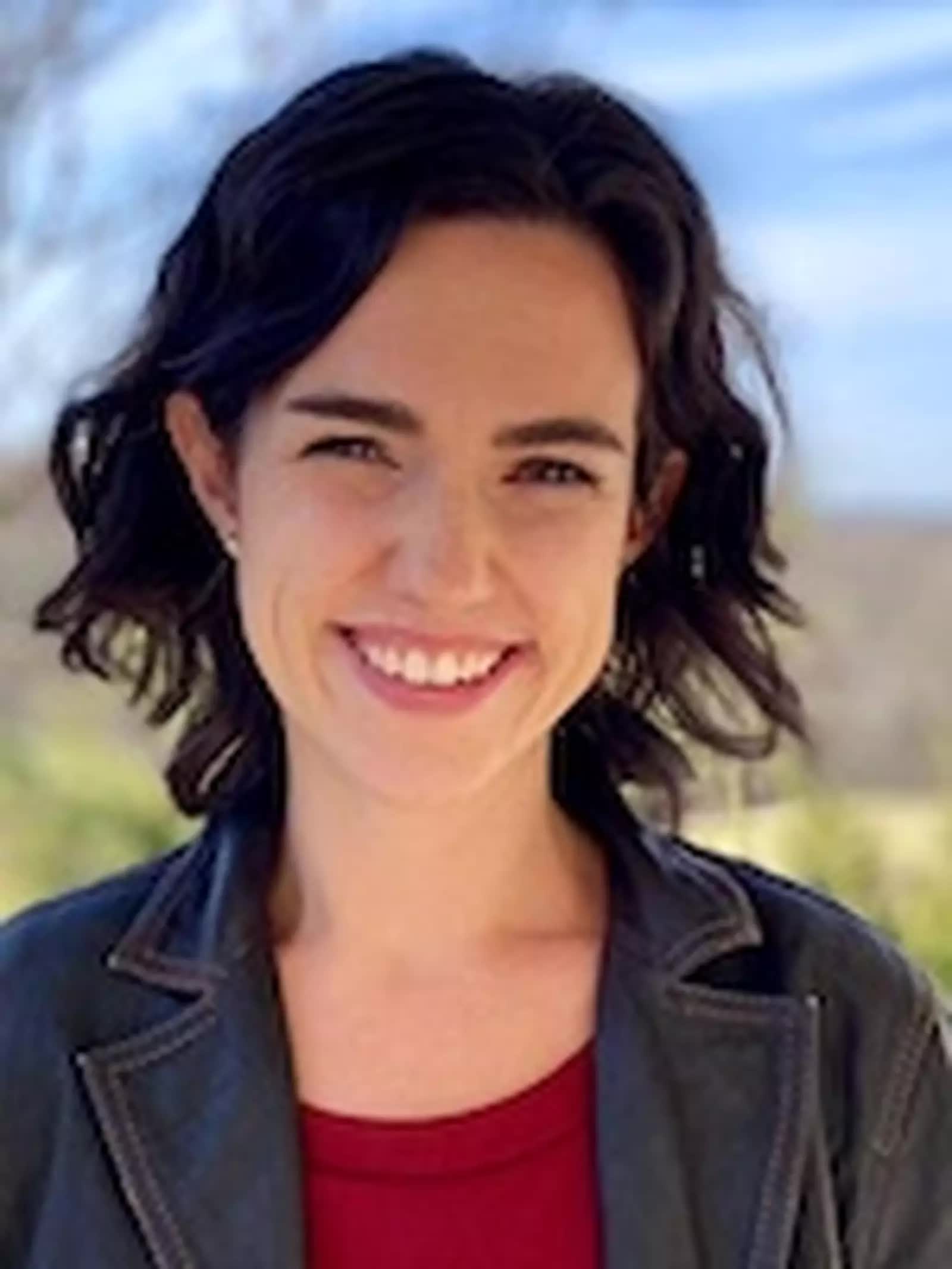 Jessica Udall holds a Bachelor of Science degree in Bible and a Master of Arts degree in Intercultural Studies. She is currently pursuing a PhD in Intercultural Studies and writes on the Christian life and intercultural communication at lovingthestrangerblog.com.
---
This article is part of our People from the Bible Series featuring the most well-known historical names and figures from Scripture. We have compiled these articles to help you study those whom God chose to set before us as examples in His Word. May their lives and walks with God strengthen your faith and encourage your soul.
4 Things You May Not Know About Abraham in the Bible
20 Facts You May Not Know About Moses from the Bible
Who Was Mary Magdalene in the Bible?
Who Were the 12 Disciples of Jesus?
Who Was Isaiah & Why Was He Important?
Related podcasts:
The views and opinions expressed in this podcast are those of the speakers and do not necessarily reflect the views or positions of Salem Web Network and Salem Media Group.
If you've ever felt like Jesus couldn't love you, then please keep reading. The Bible is filled with unlikely people Jesus loved. Has life tarnished you, and perhaps you feel unworthy of God's love? I certainly didn't live a saint's life, but I believe God forgave me and loves me. I just didn't understand the depth of His love, nor the power of it.
While all of us can be unlikely candidates for the love of Christ, we will focus on the unlikely people Jesus loved.
Video Stock Footage & Music Courtesy of Soundstripe.com Thumbnail by Getty Images.