What Should Christians Know about Judgment Day?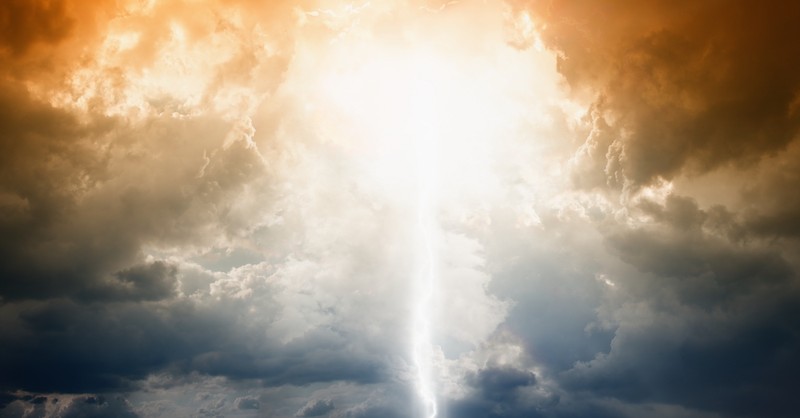 Where Does the Bible Mention Judgment Day?
Dozens of verses in the Bible mention judgment day. I will familiarize you with a few of them. This is an appointment that all humans will keep. You can be old or young, rich or poor, saint or sinner. Your religious affiliation (or claims that there is no religion) won't make a difference. Most of the major religions agree that there is a day of judgment. As Christians, we believe that judgment day occurs as God describes in the Bible.
Look to Ecclesiastes 3:16-17: "And moreover, I saw under the sun the place of judgment, that wickedness was there and the place of righteousness, the iniquity was there. I said in mine heart, God shall judge the righteous and the wicked: for there is a time there for every purpose and for every work."
Read Revelations to get a taste of what judgment day looks like, especially Revelation 20:12-15: "And I saw the dead, small and great, stand before God, and the books were opened: and another book was opened, which is the book of life: and the dead were judged out of those things which were written in the books, according to their works. And the sea gave up the dead which were in it, and death and hell delivered up the dead which were in them: and they were judged every man according to their works. And death and hell were cast in the lake of fire. This is the second death. And whosoever was not found written in the book of life was cast into the lake of fire."
Judgment day is real, and judgment day is serious. I do not understand how anyone who calls themselves a Christians does not spend time trying to read the word and understand the requirements of what God asks for. At the very least, if you are a person who does not like to study, keep the basic commandments. Just treat people like you would like to be treated. Cease from being wicked, and do not spend your time picking up unpleasant habits of people who do not care about the hereafter.
I do not spend my time trying to judge ministers and pastors. Many people do this because they pay their tithes and think that some of them are not doing what they should with the money given. Anyone who has a call or commission on their life will have greater responsibility and accountability. They will be judged based on what God told them to do and how they went about doing it.
Mark 13:32 tells us that no one knows when judgment day shall be. The angels in heaven do not know. Jesus does not know. Only God the Father knows. I used to think that when you die, you are immediately judged and end up where you will finally be. After learning there is a final judgment, I try to do right and avoid bad actors or people who are not trying to do right. That is why it is important to repent daily of the things that you do and avoid doing things that you know to be sin. Try not to be crazy all the days of your life. Sometimes I look at people older than me or my age and wonder, "what a waste." They do not appear to be doing anything to clean up their lives; they operate like they are on the one-hundred-year life span track. Tomorrow is not promised to us. We do thank God for grace. Some people may get a long life, so they have many chances to repent (Revelation 2:21). So, He will try and work with you if you are willing and do not take advantage of His goodness.
What Will Happen on Judgment Day?
The book of life will be opened. Your name needs to be found in it to go to heaven and dwell with God and Jesus forever. There is no reincarnation where you come back as a butterfly or in a different period. It is game over. This is your sentence. We hope that it is eternity with God, Jesus, and the Holy Ghost.
Romans 2:6 says, "Who will render to every man according to his deeds?" Matthew 12:36-37 declares, "But I say unto you, That every idle word that men shall speak, they shall give account thereof in the day of judgment. For by thy words thou shalt be justified and by thy words thou shalt be condemned."
Scripture actually speaks of two types of judgment. Believers receive one type of judgment, and everyone receives the great white throne judgment. Let's look at the great white throne judgment where believers and non-believers will be judged. This is referenced in Revelation 20 and no one will escape this judgment. The devil will also receive his final judgment and be cast into the fire lake, where he will no longer terrorize humanity. All demons and principalities will receive their final judgment and be put into the lake of fire.White symbolizes purity and holiness. You can see anything on white. So, it is a point of revelation of our life and what we did with it. Your name needs to be found in the book of life to avoid the lake of fire. When you get saved your name is written in the book of life.
There are varying opinions on how many judgments Christians will go through. Some Bible Ssholars say Christians receive the great white throne judgment along with non-believers. Others say that Christians are only judged by the judgment seat of Christ. At the judgment seat of Christ, our works are judged. It is also referred to as the Bema Seat. Look at 2 Corinthians 5:10, which reads, "For we must all appear before the judgment seat of Christ; that everyone may receive the things done in his body, according to that he hath done, whether it be good or bad." It is possible to have your works burned up, meaning that you really did not do a lot with your life even though you were saved. Read 2 Corinthians 3:13-15 for more clarity.
The good thing about God is that you are only accountable for what you know and as it is revealed to you. He has set pastors, teachers, preachers, evangelists, and others in place who are supposed to be teaching the body of Christ how to live. That is why you have Christian writers and authors to bring enlightenment to the body of Christ concerning godly living and purpose. Just because God did not wake you up in the middle of the night and say "you shall preach" does not mean you do not have a purpose. It could be that you are supposed to be a shining light to someone on the job. A lot of times we as Christians convict sinners with our presence.
Should We Be Looking for Judgment Day?
Yes. You do not have to live your life like you are running from authorities, but a smart person should be living their life on purpose. You should seek to be a decent human being and try to live by the Christian principles that have been established. You should not break all kinds of commandments and try to hurt and kill people, thinking you will repent, and all will be well. God is the judge. He knows our hearts and intentions, and He will give every man according to His works.
Hebrews 9:27 declares, "And as it is appointed unto men once to die, but after this the judgment." 2 Timothy 4:1-5 puts things into perspective. "I charge therefore before God, and the Lord Jesus Christ, who shall judge the quick and the dead at his appearing and his kingdom; Preach the word, be instant in season, out of season; reprove, rebuke, exhort with all longsuffering and doctrine. For the time will come when they will not endure sound doctrine; but after their own lusts shall they heap to themselves teachers, having itching ears. And they shall turn away their ears from the truth and shall be turned unto fables. But watch thou in all things, endure afflictions, do the work of an evangelist, make full proof of thy ministry."
As Christians, we have a ministry. Different people are called to different things. Some are apostles, evangelists, preachers, and teachers (Ephesians 4:11-16). Many others do not have a specific call. I pray that God will reveal what He will have you do and that your ministry is not hindered. If it is hindered, keep in mind that it may grow under challenge and be a greater ministry than it was in the beginning.
Further Reading:
Will All Christians Experience the Judgment Seat of Christ?
What Does the Bible Say about the Last Days and How to Prepare for Them?
What Does the Bible Say about the End Times and the Last Days?
Photo Credit: ©GettyImages/Ig0rZh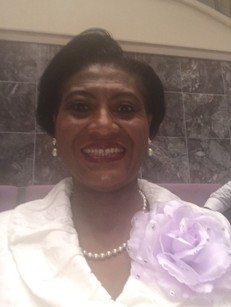 Dr. Sandra Hamer Smith is a Christian and wife to Sylvester Smith. She has one stepson, Greg. Smith lives and resides in Memphis, Tennessee. The University of Memphis alumnae has been in education for about 20 years after receiving the call to teach. Dr. Smith primarily teaches language arts. Prior to education, she worked in local and national television news for 13 years including positions as an overnight news anchor, reporter, and assignments editor at two local network affiliate stations. Smith was also a freelance correspondent for BET news. Dr. Smith has freelanced for the Tri-State Defender newspaper and Contempora magazine. She is the author of the self-published novel GLORY…THE HAIR. Smith is also a playwright and poet. The Tennessee native is a member of Temple of Deliverance COGIC, Delta Sigma Theta Sorority Inc, Omicron Delta Kappa, The Golden Key International Honour Society, and Kappa Delta Pi.
---
This article is part of our larger End Times Resource Library. Learn more about the rapture, the anti-christ, bible prophecy and the tribulation with articles that explain Biblical truths. You do not need to fear or worry about the future!
Seven Churches of Revelation
Antichrist
Seven Trumpets
New Heaven and New Earth
Who Are the 144,000?
Listen to our podcast, The Bible Never Said That. All of our episodes are available at LifeAudio.com.