What the Gospel of John Reveals to Us about Work
Like others, when I think about 'work' I think about my career. Or I think about faith evidenced by good works or about faith versus works alone. Rarely do I think about work in a Christ-like manner. That is, until now.
In John's Gospel, Jesus Christ talks 21 times about work. Others in the Bible speak 6 times about work. Let's start with what they say first.
What Others in the Bible Say about Work
Of the 6 times others talk about work, the first three relate to truly doing God's will. It turns out we either don't have a clue, or we don't believe what God says.
1. Who believes God will supply everything we need if we're doing His will? Philip didn't when it came to the feeding of the 5,000. In John 6:7 NLT, Philip says, "Even if we worked for months, we wouldn't have enough money to feed them." He didn't have a clue what Jesus could do.
2. Who understands what God's will is here on earth? The crowds swarming around Jesus didn't. In John 6:28 NIV, they asked Jesus, "What must we do to do the works God requires?" When He tells them, they don't believe Him. Talk about not believing what God says.
3. Who understands the timing of God's will? The brothers of Jesus certainly didn't. In John 7:3 NIV, they said to him, "Leave Galilee and go to Judea, so that your disciples there may see the works you do." Jesus said no. They had no idea why and left for Jerusalem without Him. Little did they know...
The next three instances relate to living based on true identity. Without Jesus and the Holy Spirit, and the Bible, we honestly don't know who we are, let alone who Jesus is.
4. Who understands who their father is? The angry protestors around Jesus didn't. When Jesus said to them, "You are doing the works of your own father," they were incensed. "We are not illegitimate children," they protested. "The only Father we have is God himself" (John 8:41 NIV). Little did they know that their father was the Devil (John 8:44).
5. Who understands who Jesus really is? In John 9:16 NLT, some of the Pharisees said, "This man Jesus is not from God, for he is working on the Sabbath." Other Pharisees said, "But how could an ordinary sinner do such miraculous signs?" Not only did Jesus never sin, and not only did Jesus truly come from the Father, but Jesus knew exactly what works the Father wanted Him to do each and all seven days of the week. A page or two later...
In John 10:33 NIV, some Pharisees and other religious opponents condemn Jesus to death. "We are not stoning you for any good work," they said, "but for blasphemy, because you, a mere man, claim to be God." Instead, they were blasphemous, and Jesus truly was and is God's beloved Son.
Now, let's turn from what others say and focus on what our Lord and Savior, Jesus Christ, has to say.
What Jesus Says about Work to His Disciples
1. Jesus defines work. Right up front, Jesus defines what matters most about work. "My food," Jesus says to His disciples, "is to do the will of him who sent me and to finish his work" (John 4:34 NIV). Do God the Father's will until it's finished. It doesn't get any better than that!
2. Jesus assigns credit. During His first evangelistic outreach, Jesus sees many Samaritans come to believe He is the Savior of the world. Then Jesus turns around and reminds His disciples, "I sent you to reap what you have not worked for. Others have done the hard work, and you have reaped the benefits of their labor" (John 4:38 NIV). This reminds us to always give credit where credit is due (compare Romans 13:7).
3. Jesus includes miracles. The disciples notice a man born blind and question Jesus. "Neither this man nor his parents sinned," Jesus says in John 9:3 NIV, "but this happened so that the works of God might be displayed in him." God's will doesn't stop when we believe. It goes on to do God's will, including Jesus doing miracles.
4. Jesus says work now. In John 9:4 NIV, Jesus says, "As long as it is day, we must do the works of him who sent me. Night is coming, when no one can work." Jesus isn't speaking about working during daylight hours. Instead, He's talking about working now, not later. Never hesitate to do God's clear-cut, biblical, and wisely confirmed will.
5. Jesus says do great things. In this case, Jesus is speaking to His disciples and specifically including all future Christians. In John 14:12 NIV, Jesus says, "Very truly I tell you, whoever believes in me will do the works I have been doing, and they will do even greater things than these, because I am going to the Father." What? Do "greater things" than Jesus? It may sound wrong, but…
Jesus is speaking about His works up to that point, not including His death on the cross, burial, bodily resurrection, and ascension back to heaven. And, Jesus is speaking about the collective impact of all Christians around the world and down through the ages. Our collective work has had a greater impact on the world than we ever guess or try to imagine. We'll discover how much only in eternity.
What Jesus Says about "Wrong" Work
1. Jesus says ordinary work isn't enough. Work at your job or career isn't enough. Jesus says, "Do not work for food that spoils, but for food that endures to eternal life, which the Son of Man will give you. For on him God the Father has placed his seal of approval" (John 6:27 NIV). Just as the Father showed Jesus what to do, so now Jesus, the Holy Spirit, and the Holy Bible tell us what to do.
2. Jesus defines the "work of God." Both the Jewish leaders and common people at the time of Jesus Christ had it all wrong. Jesus set them straight, saying, "The work of God is this: to believe in the one he has sent" (John 6:29 NIV). Jesus was calling them to accept, believe, confess, follow, and trust Him—and Him alone—for salvation and eternal life. He'll explain why as we continue below.
3. Jesus condemns the world's work. The world hates Jesus and His work. In John 7:7 NIV, Jesus says the world "hates me because I testify that its works are evil." Because of His infinite and eternal righteousness, Jesus calls the world's works evil, sinful, and rebellious.
What Jesus Says about His Father's Works
1. Jesus loves doing His Father's works. Never think of God sitting on His laurels in heaven. Just the opposite! Jesus says, "My Father is always at his work to this very day, and I too am working" (John 5:17 NIV). What's more, "the Father loves the Son and shows him all he does. Yes, and he will show him even greater works than these, so that you will be amazed" (John 5:20 NIV).
2. Jesus calls others to trust His Father's works. Not only is Jesus doing His Father's works, but He intends to finish them and says they prove who He is. In John 5:36 NIV, Jesus says all that: "the works that the Father has given me to finish—the very works that I am doing—testify that the Father has sent me." In John 10:25 NIV, Jesus reiterates, "The works I do in my Father's name testify about me."
In John 10:32 NIV, Jesus asks, "I have shown you many good works from the Father. For which of these do you stone me?" In John 10:37-38 NIV, Jesus adds, "Do not believe me unless I do the works of my Father. But if I do them, even though you do not believe me, believe the works, that you may know and understand that the Father is in me, and I in the Father."
3. Jesus explains more to His disciples. During the Last Supper, Jesus focuses on His final instructions before dying for our sins. He asks His disciples, "Don't you believe that I am in the Father, and that the Father is in me?" He immediately adds, "The words I say to you I do not speak on my own authority. Rather, it is the Father, living in me, who is doing his work. Believe me when I say that I am in the Father and the Father is in me; or at least believe on the evidence of the works themselves" (John 14:10-11 NIV).
A few minutes later, speaking about others, Jesus tells His disciples, "If I had not done among them the works no one else did, they would not be guilty of sin. As it is, they have seen, and yet they have hated both me and my Father" (John 15:24 NIV).
4. Jesus prays to His Father in heaven. Jesus' amazing prayer to His Father in heaven is the exclamation point of John's Gospel. In John 17:4 NIV, Jesus tells His Father, "I have brought you glory on earth by finishing the work you gave me to do." What an exclamation point, indeed!
In the end, Jesus did all God the Father showed Him to do, and the Father gets all the glory for everything Jesus did here on earth. The same is true for everything Jesus has given His disciples, and all other Christians, to do around the globe and down through the ages.
From now on, may you and I frequently do the 'works' Jesus gave us to do. Such works truly make all the difference here and now—and for eternity!
Photo Credit: ©GettyImages/Aiden Franklin
---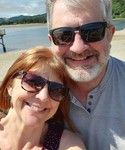 The late David Sanford's book and Bible projects were published by Zondervan, Tyndale, Thomas Nelson, Doubleday, Barbour, and Amazon. His latest book was Life Map Devotional for Men published concurrently with his wife Renee's book, Life Map Devotional for Women.
Related podcast:
The views and opinions expressed in this podcast are those of the speakers and do not necessarily reflect the views or positions of Salem Web Network and Salem Media Group.
Related video:
These verses serve as a source of renewal for the mind and restoration for the heart by reinforcing the notion that, while human weakness is inevitable, God's strength is always available to uplift, guide, and empower us.
Video stock video and music probided by SoundStripe