What the Hesed of Boaz Teaches Us about God's Love for Us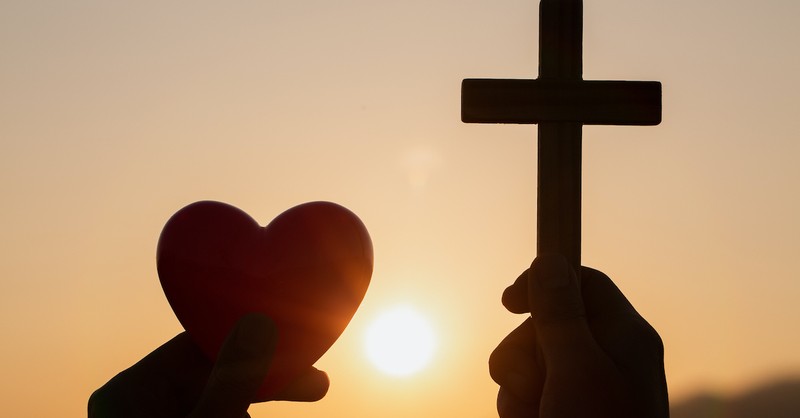 You may or may not have ever heard of the word hesed. This Hebrew word is displayed all throughout the Old and New Testaments and gives a beautiful picture of God's perfect love for us. Hesed is essentially sacrificial love in action. When there is a covenant relationship, such as marriage, hesed is modeled. In traditional wedding vows here in America, we say things like, "In sickness and in health, for richer, for poorer…" There is a covenant under God being made that no matter what, I as a wife am committed to love my husband even when he does not deserve my love and he is committed to love me in the same way. Now, this is only possible through the help of the Holy Spirit. This type of love models hesed since marriage is a lifetime commitment of sacrificing like Christ through the gift of the relationship.
What Is the Hebrew Meaning of the Word Hesed?
Jessica Van Roekel from Crosswalk says, "The Hebrew word for mercies is "Hesed" and it denotes the limitless nature of divine mercies." There is a piece of wall art hanging in my parents' bathroom that reads, "Grace is when God gives us what we don't deserve. Mercy is when God doesn't give us what we do deserve." Even though Ruth did not deserve to be married to Boaz so that she could carry on the family name of her previous husband, Boaz chose to give hesed. Even though I chose my sin over God, He did not have to come down and rescue me, but He did.
In a covenant, two parties include one that is more powerful known as the suzerain, and one less powerful that is being protected in this covenant known as the vassal. God is described as being "hesed" in Exodus 34:6 (Blue Letter Bible). God demonstrates this covenant faithfulness and loving-kindness in so many ways to His people as the more powerful one. He always keeps his Word to them, seeks after their welfare, and loves them like a groom loves his bride.
GotQuestions shares, "God's covenant relationship with His people results in His loyal love and faithfulness [hesed], even when His people are unfaithful to Him. Always at the heart of hesed lies God's generous sense of compassion, grace, and mercy." I think of Hosea when Gomer the prostitute he was called to marry continued to abandon him, yet his love extended beyond her failures and rejections. Or even as simple as Adam and Eve hiding in the garden and God the Father walking and gently calling for them. The Lord pursues us. He always has been, and He will pursue us every day of our lives.
Why Does Hesed Play Such a Big Role in the Story of Ruth and Boaz?
An amazing woman and man who modeled sacrificial hesed were Ruth and Boaz. Ruth was a Moabite woman whose husband, father-in-law, and brother-in-law died. Her entire family was in grief, and instead of choosing to go back where she would be more comfortable and likely remarry in her own culture, she chose to stay loyal to her mother-in-law Naomi. Not only this, she chose to follow the one true God. Her act of selflessness not only blessed her in the end, but it also led her to Boaz and even put her in the genealogy of Jesus Himself.
Ruth 1:16 says, "But Ruth replied: Don't plead with me to abandon you or to return and not follow you. For wherever you go, I will go, and wherever you live, I will live; your people will be my people, and your God will be my God."
Hesed is a theme in the book of Ruth through the relationship of Boaz and Ruth. Ruth obeys Naomi and goes to lay at the feet of Boaz, in other words proposing that he would marry her. This was an act of great trust. Boaz then had to make a decision. There was another man who would be a closer relative to marry Ru.th, but Boaz was clever and got the man to reject the opportunity (Ruth 4)
Boaz became the Kinsman redeemer of Naomi's family line through Ruth. Hope Bollinger from Crosswalk shares, "A kinsman-redeemer is a male relative who has the responsibility to help a relative in need or danger."
In their culture, men were a big deal because they carried the family names. Think of the devastation for Naomi when every male in her family died. She not only grieved the men she loved but the hope of ever having a lasting line. Jesus took this broken family line and redeemed it through the hesed of Boaz. Then, Jesus Himself entered the broken family line as the Savior of the world many years after. Not to mention that Boaz himself was the living product of a redemptive story. His own mother was Rahab the prostitute who helped the Israelites win the battle of Jericho.
Matthew 1:5: "Salmon the father of Boaz, whose mother was Rahab, Boaz the father of Obed, whose mother was Ruth, Obed the father of Jesse."
Is There a Difference between the Meaning of Hesed and Agape?
Hesed and agape are both used to describe God's love. Michael Hunt from Agape Bible Study shares, "However, hesed has a much narrower definition than the English word "love" conveys. In the Hebrew Scriptures, hesed refers to the kind of love that is both promised and owed." He continues, "Agape is the Greek word for spiritual or divine love. In the New Testament, agape can express the love that God has for humanity in general as in John 3:16: For God so loved the world... In this verse, agape differs from hesed in that it does not refer to a love already promised to a specific group of people."
Agape and hesed are beautiful forms of the love of God. Ultimately God is Perfect Love. Rachel Dawson from Crosswalk shares, "I've studied the Greek terms for love, especially the word agapē which is supposed to be the highest expression of love - a pure, selfless, unconditional thing. Agape love is love at the highest level." There is no greater love than the love of Christ.
These two words are ways in which we define how the Lord loves. Both are valuable to our understanding. Agape is a more overarching definition of God's love and who He is, where hesed is a more focused love, as in a covenant. Agape is concentrated on grace, where hesed is concentrated on mercy.
What Hesed Teaches Us about God's Love for Us
Have you ever had a day when you felt as if you failed God? Maybe this is every day for you? Hesed teaches us that Christ's love for us is in constant pursuit. We are never too far from the mercies of God. We are Ruth in our own way, with no future hope of a name in the book of life. However, Jesus came down and paid the price to give us great mercy and bring us into His family. We are now sons and daughters of the Most-High God. We have His name written on our hearts. Our names are now written in the book of life and our future is secured. We are foreigners of Heaven who have not only been brought into the kingdom but crowned as co-heirs with the King, in which we will lay down our own crowns at His feet.
Today, I want you to know that God doesn't just love you. God heseds you! He is mercifully loving you every step of the way. He is not desiring to punish you but takes great joy in giving mercy. Micah 7:18 says, "Who is a God like you, who pardons sin and forgives the transgression of the remnant of his inheritance? You do not stay angry forever but delight to show mercy."
Further Reading
What Is Hesed Love, and What Does it Tell Us about God's Love for Us?
Related: Listen to our podcast, How to Study the Bible! Available at LifeAudio.com. Listen to the first episode here:
Photo credit: ©GettyImages/Tinnakorn Jorruang / EyeEm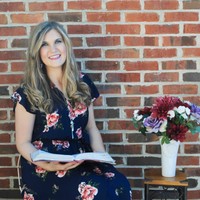 Emma Danzey's mission in life stems from Ephesians 3:20-21, inspiring young women to embrace the extraordinary. One of her greatest joys is to journey with the Lord in His Scriptures. She is wife to Drew for over two years and mom to baby Graham. Drew and Emma serve with Upstate CRU college ministry in South Carolina. Emma is an avid writer for Salem Web Network and provides articles on the Bible, life questions, and on the Christian lifestyle. Her article on Interracial Marriage was the number 1 viewed article on Crosswalk for the year 2021. All the glory to the Lord! She had the joy of hosting Her Many Hats podcast where she explored the many roles that women play while serving One God. Most recently, Emma has released her first Bible Study Book, Wildflower: Blooming Through Singleness.
Emma enjoys singing/songwriting, fitness classes, trying new recipes, home makeover shows, and drinking tea! During her ministry career, Emma recorded two worship EP albums, founded and led Polished Conference Ministries, ran the Refined Magazine, and served in music education for early childhood. Emma also had the privilege of having been a national spokesperson for Mukti Mission based out of India. Mukti has been working to restore shattered lives in India for over 120 years. You can view her articles through her blog at emmadanzey.wordpress.com and check out her Bible Study videos on Instagram @Emmadanzey.
Related podcast:
The views and opinions expressed in this podcast are those of the speakers and do not necessarily reflect the views or positions of Salem Web Network and Salem Media Group.
Related video:
These verses serve as a source of renewal for the mind and restoration for the heart by reinforcing the notion that, while human weakness is inevitable, God's strength is always available to uplift, guide, and empower us.
Video stock video and music probided by SoundStripe