Who Is Asher in the Bible?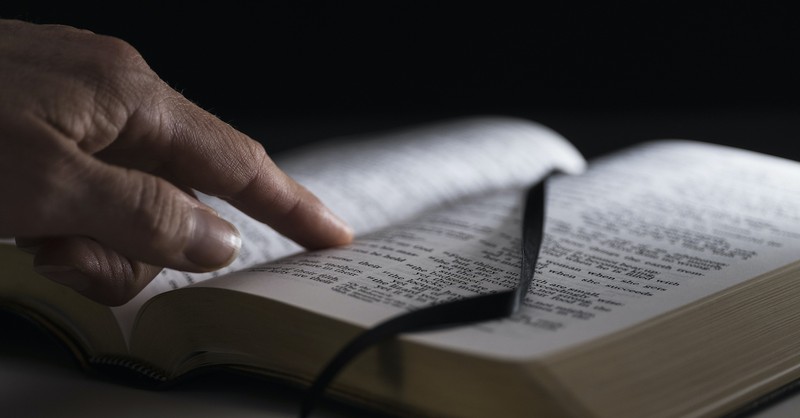 Throughout the Bible, there are special names that carry unique meanings. According to Alex Vance from Very Well Family, the Hebrew name Asher means "Happy or blessed," Asher is a name that is mentioned in Scripture as the eighth son of Jacob. Asher is one of the twelve tribes of Israel. Today we are going to study who Asher was and why He is a significant person/tribe in the Bible.
Asher's Birth
Genesis 30:9-13 says, "When Leah saw that she had stopped having children, she took her servant Zilpah and gave her to Jacob as a wife. Leah's servant Zilpah bore Jacob a son. Then Leah said, 'What good fortune!' So she named him Gad. Leah's servant Zilpah bore Jacob a second son. Then Leah said, 'How happy I am! The women will call me happy.' So she named him Asher."
At first glance, you might think negatively of Asher and the situation that his poor mother Zilpah was in. Although Jacob was one of the Patriarchs in the family line that would lead to Jesus, Jacob was a sinful man.
In a nutshell, Jacob was fooled into marrying Leah instead of Rachel, her sister. He ended up marrying Rachel after Leah. Then, Leah was able to get pregnant easily and Rachel was barren. So it became a battle of the babies. Rachel gave her maidservant to Jacob as a concubine and she bore two children for Jacob, where Leah had three sons. When Leah struggled to get pregnant again, she gave her maidservant Zilpah to Jacob. Zilpah birthed two sons, Gad and Asher. Then, Leah conceived again and had two more sons, Issachar and Zebulun. Then Leah had a daughter named Dinah. Rachel was finally able to conceive and had two sons.
At this moment in the middle of the battle between Leah and Rachel for who could produce more heirs to Jacob, enters this bonus baby, Asher. Leah wanted Zilpah to produce another son, but this second son seems a little unexpected to Leah. "'How happy I am! The women will call me happy.' So she named him Asher." (Verse 13)
A woman who was unloved and unwanted by her husband sees an unexpected baby come to her servant Zilpah and Leah calls herself happy and blessed. Just like this marriage was not her own, this son was not her own, but she found happiness in him. Sin aside, when we see this response from the unwanted Leah, it is almost as if she has had a change of heart in her struggle. She is finding herself blessed even when her life is not how she anticipated or chose for it to be. Asher's birth was a reminder that God can bring joy in the most broken of situations.
Asher's Blessing from Jacob
After a lot of family drama continues and Asher gets older, Jacob is getting ready to pass away and he blesses each of his sons. In Genesis 49:20 Jacob says, "Asher's food will be rich; he will provide delicacies fit for a king." This blessing indicates that Asher would be wealthy and have food fit for royalty. When we think about Asher, we know that he was the second-born son of a concubine servant. He did not come from anything wealthy or special, however, Jacob blesses him with an abundant future. This causes us to remember that God the Father takes us who are poor in spirit and invites us into His family of spiritual royalty. We do not deserve the abundance that we have through Jesus but have such a blessing through Him.
Asher Mentioned in Scripture
Deuteronomy 33:24-25 shares Moses' blessing on the tribes of Israel. He says that the sons of Asher are Most Blessed and even favored by his brothers. Ellicott says in His Commentary, "The fertility of Asher's inheritance is probably alluded to. There is no tribe of which so little is recorded in history. The happiest lives are sometimes the least eventful." Moses then blessed Asher with dipping their feet in oil and having iron and bronze shoes.
Israel A History Of says, "The land of Asher was known for its olive orchards. Asher produced such large amounts of oil that it became exceedingly wealthy. A big reason for Asher's wealth, coupled with its natural production of olive oil, was its proximity to the markets of Phoenicia. The tribe of Asher became a leader in the olive oil trade in Canaan."
Joshua 19:24-31 shares about the land given to the tribe of Asher. "There were twenty-two towns and their villages."
Ezekiel 48:2 tells about the divisions of the land for Asher in the northern kingdom. After Solomon died, the tribes of Israel split into the northern and southern kingdoms. The North was called Israel and the South was called Judah. The northern kingdom was larger, having ten tribes and the southern kingdom only had two tribes but won the battle. For more information on the split, see BibleStudyTools.
Lockyer's All the Men of the Bible shares about the tribe of Asher, "It never produced a great warrior, judge, king or counselor. The land of Asher was as uneventful as the tribe itself. No great battles were fought there in Israel's time." Then Lockyer says, "Thy shoes shall be iron and brass, and as thy days so shall thy strength be." … Anna is a fitting illustration of the promised endurance, seeing that she was long past eighty years of age when she saw the Saviour."
Amazing People who Came from the Tribe of Asher
An incredible woman who came from the tribe of Asher was Anna (The prophetess) found in Luke 2:36-38. She was a widow for many years and worshiped God in the temple night and day. When Jesus was taken by Joseph and Mary to the temple as a baby, Anna was one of the blessed ones who saw the Messiah. Anna thanked the Lord and told everyone about Jesus. What makes this moment special is that Anna was from the tribe of Asher from the Northern kingdom in history. The northern kingdom disobeyed God and worshiped idols. The southern kingdom followed God faithfully. The southern tribes were Judah and Benjamin. Judah was the tribe from which Jesus came from. We see a moment where Anna from the northern kingdom meets Jesus from the southern kingdom and she worships the one true God. Jesus restores what is broken.
It might sound strange that this woman in the New Testament is all we hear of Asher until Revelation 7:6. When we hear the concept of happy and blessed or wealth and abundance, we often do not think of someone like Anna. She was a widow for the majority of her life. Yet, she had a happy and blessed life because she met with God all day every day. She knew that He was the treasure and where her joy was at. Asher reminds us that as believers in Christ, no matter what our life circumstances, our gaze on Jesus is what gives us true happiness and blessings. It is not found in material or earthly things, but in the lasting things of God. When we have Jesus the Messiah, we too are Asher.
Photo credit: ©GettyImages/Tetra Images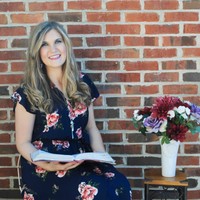 Emma Danzey's mission in life stems from Ephesians 3:20-21, to embrace the extraordinary. One of her greatest joys is to journey with the Lord in His Scriptures. She is wife to Drew and mom to Graham. Emma serves alongside her husband in ministry, she focuses most of her time in the home, but loves to provide articles on the Bible, life questions, and Christian lifestyle. Her article on Interracial Marriage was the number 1 on Crosswalk in 2021. Most recently, Emma released Treasures for Tots, (Scripture memory songs) for young children. During her ministry career, Emma has released Wildflower: Blooming Through Singleness, two worship EP albums, founded and led Polished Conference Ministries, and ran the Refined Magazine. You can view her articles on her blog at emmadanzey.wordpress.com and check out her Instagram @Emmadanzey.
LISTEN: Three Common Obstacles to Understanding the Bible
The views and opinions expressed in this podcast are those of the speakers and do not necessarily reflect the views or positions of Salem Web Network and Salem Media Group.
WATCH: 5 Verses on Strength for When You Feel Weak
Video stock video and music probided by SoundStripe