Who Is the Son of Man in the Bible?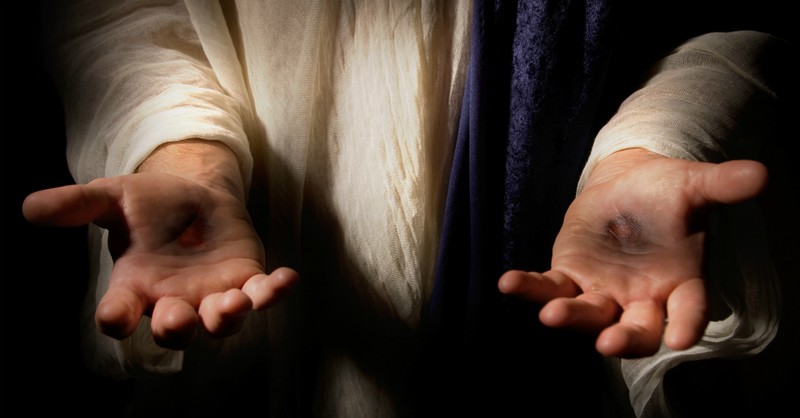 As you read through the Bible, you may come across a term, the Son of Man. This term was attributed to people in a general sense but also to Jesus in a more specific sense. Because Jesus used this title to describe himself, it lets us know who the Son of Man is in the Bible but ultimately, what we need to understand is why this term was such an important description of Jesus.
Who Is the Son of Man in the Bible?
The term Son of Man is used in the Old Testament. The book of Ezekiel uses the term 93 times. Here are some common uses of the Son of Man within the Old Testament.
"He said to me, 'Son of man, stand up on your feet and I will speak to you.' As he spoke, the Spirit came into me and raised me to my feet, and I heard him speaking to me. He said: 'Son of man, I am sending you to the Israelites, to a rebellious nation that has rebelled against me; they and their ancestors have been in revolt against me to this very day.'" – Ezekiel 2:1-3
"God is not a man, that He should lie, Nor a son of man, that He should repent. Has He said, and will He not do? Or has He spoken, and will He not make it good?" – Numbers 23:19 (NKJV)
"What is man that You are mindful of him, And the son of man that You visit him?" – Psalm 8:4 (NKJV)
In these instances, the term Son of Man can refer to a specific person as it did with Ezekiel, or it can be a more general term as it appears in Number 23. When the Son of Man was used in the Bible, specifically the Old Testament, it most often pointed to our humanity. There was usually no divine nature or attribute attached to it. In Numbers, it was used to show a distinction between the humanity of men and the divinity of God. It was saying that God is not like us. With this being the case, it is interesting that Jesus uses these same words, the Son of Man, to describe himself.
Why Does Jesus Call Himself the Son of Man?
Here are a few instances in the New Testament where Jesus refers to himself as the Son of Man.
"Jesus replied, 'Foxes have dens and birds have nests, but the Son of Man has no place to lay his head.'" – Matthew 8:20
"If anyone is ashamed of me and my words in this adulterous and sinful generation, the Son of Man will be ashamed of them when he comes in his Father's glory with the holy angels." – Mark 8:38
"'But I want you to know that the Son of Man has authority on earth to forgive sins.' So he said to the paralyzed man, 'I tell you, get up, take your mat and go home.'" – Luke 5:24
"Jesus heard that they had thrown him out, and when he found him, he said, 'Do you believe in the Son of Man?' 'Who is he, sir?' the man asked. "Tell me so that I may believe in him." Jesus said, "You have now seen him; in fact, he is the one speaking with you.'" – John 9:35-37
What is interesting about the way Jesus uses the term is that he does not use it in a general form but as a specific description of who he is. He is not just a son of man, which is generally pointing to our humanity. He is the Son of Man, which is specific. What is also interesting is that he uses the term Son of Man in the same breath or statement that he refers to his deity. He does it when he forgives sin because only God can forgive sin. He does it when he asks the blind man that he healed to believe in him because you cannot put your faith in anyone else but God. So this dichotomy exists between the use of the term Son of Man and the reality of Jesus' divine nature. What we still must consider is the why. Why is this term Son of Man so important that Jesus would use it to describe himself? I believe there are three critical reasons why this definition of Jesus is so important.
1. It Is a Reminder of His Humanity
The use of this term by Jesus, similarly to how it was used in the Old Testament, points to his humanity. The meaning does not change. It speaks to the fact that Jesus, while he was completely God, he was also completely human. It is Jesus' humanity that allows him to empathize with us. He can feel everything we feel. He can understand when we are hurt. He knows what it is like to be tired, tempted, betrayed, and even to experience death. Everything you could ever experience in life, he has experienced because of his humanity. This is what the writer in Hebrews was referring to.
"For we do not have a high priest who is unable to empathize with our weaknesses, but we have one who has been tempted in every way, just as we are—yet he did not sin." – Hebrews 4:15
Because Jesus was the Son of Man, it makes it possible for him to identify with you.
2. It Allowed Him to Be Our Substitute
In order for Jesus to redeem us, he had to become like us. The simple truth is that Jesus could not be our substitute if he did not take on human flesh. The Bible states that without the shedding of blood, there is no forgiveness of sins (Hebrews 9:22). Jesus had to take on the identity of the Son of Man because without it, he could not shed his blood, and without that, there would then be no way to redeem us. He had to bear the full weight of our sin, which would not have been possible without him taking on human form.
3. It Allowed Him to Be the Last Adam
In Romans, Paul refers to Jesus as the last Adam. This is a reference to his humanity, just like the term Son of Man. In the Bible, Adam is representative of the human race. He is the father of all humankind, and he is the one through whom sin entered the world. Because of his human disobedience, it would require human obedience to bring justification for the sins of the world. That could only be done by a human vessel--Jesus, the Son of Man. The Bible clearly states that the salvation of the human race came through one man, Jesus. But the gift is not like the trespass.
What Does Son of Man Mean?
"For if the many died by the trespass of the one man, how much more did God's grace and the gift that came by the grace of the one man, Jesus Christ, overflow to the many!" – Romans 5:15
"For if, by the trespass of the one man, death reigned through that one man, how much more will those who receive God's abundant provision of grace and of the gift of righteousness reign in life through the one man, Jesus Christ!" – Romans 5:17
"For just as through the disobedience of the one man the many were made sinners, so also through the obedience of the one man the many will be made righteous." – Romans 5:19
One man, the Son of Man, Jesus, is the bridge between the Father and all humanity. There are so many titles that have been given to Jesus in the Bible. Each one of them reveals another aspect of Jesus' character and helps us better understand who he is. This title, the Son of Man, is no different than the others. The fact is he took his divinity, wrapped it in humanity, and became the Son of Man. To sum it up best, he became like us so that we could become like him. I have discovered that the more you know about Jesus, the more you fall in love with him, and this title of the Son of Man is truly no different.
Further Reading
The Son of Man: Why Jesus' Favorite Name for Himself Has Deep Meaning for Us
Why Is Jesus Called the "Son of Man"?
Photo credit: ©GettyImages/kevinschreiber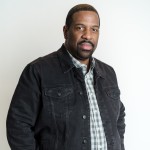 Clarence L. Haynes Jr. is a speaker, Bible teacher, and co-founder of The Bible Study Club. He is the author of The Pursuit of Purpose which will help you understand how God leads you into his will. He has also just released his new book The Pursuit of Victory: How To Conquer Your Greatest Challenges and Win In Your Christian Life. Do you want to go deeper in your walk with the Lord but can't seem to overcome the stuff that keeps getting in the way? This book will teach you how to put the pieces together so you can live a victorious Christian life and finally become the man or woman of God that you truly desire to be. To learn more about his ministry please visit clarencehaynes.com.