Who Wrote the Book of James and Why?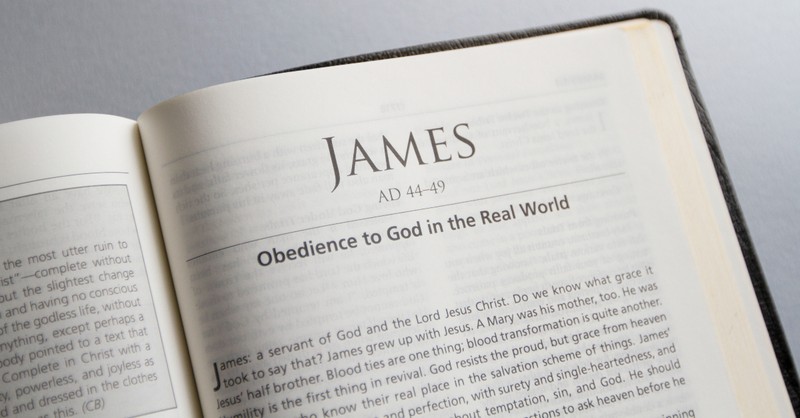 Sometimes, when we share our testimonies as Christians, it can sound like: "Before I found Jesus, I had problems. Now my problems are solved!" But the Christian life is not that simple. We still go through hard times as believers. But we know that in the midst of these hard times, we are not alone. Rather, we are accompanied and resourced by the God who is all-wise and infinitely good so that we are able--through prayer and faith-filled action--to have joy regardless of our circumstances. This is the main theme of the book of James.
Who Wrote the Book of James?
The book of James was written by James the half-brother of Jesus (Matthew 13:55). During Jesus' life, the Bible records that "even his own brothers did not believe in him," (John 7:1-10), but after Jesus' and resurrection, "he appeared to James," (1 Corinthians 15:7) and James believed. He eventually became the leader of the Jerusalem church and was instrumental in motivating the Jewish-background believers to prioritize sharing the gospel with Gentiles (Acts 15:13-20). And he wrote one of the letters that is in our Bible today, giving wise instruction on God's wisdom, trials, words, obedience, prayer, and more!
According to ESV.org, James wrote this letter around AD 40-45 to the "twelve tribes in the Dispersion" (1:1) which means it was meant for Jewish-background believers who were scattered "throughout most of the ancient Mediterranean world." It seems that these Christians are being tested in their faith because James spends considerable time encouraging them and giving them perspective on trials and suffering, instructing them on how to live lives of prayer and action, using the wisdom that God will graciously provide them even in the midst of hard times.
According to the NIV Study Bible, Some date the letter in the early 60s. There are indications, however, that it was written before a.d. 50:
Its distinctively Jewish nature suggests that it was composed when the church was still predominantly Jewish.
It reflects a simple church order -- officers of the church are called "elders" (5:14) and "teachers" (3:1).
No reference is made to the controversy over Gentile circumcision.
The Greek term synagoge ("synagogue" or "meeting") is used to designate the meeting or meeting place of the church (2:2).
If this early dating is correct, this letter is the earliest of all the NT writings -- with the possible exception of Galatians.
Summary of the Book of James
James is speaking to the church that had been scattered following the martyrdom of Stephen. The book of James starts off "James, a slave of God and of the Lord Jesus Christ" and goes right into the theme of faith in the midst of trials and sufferings. James uses his letter to address the relationship between works and faith - that faith produces obedience. When faith acts and obeys God's will, the church is effective in reaching the world with the Gospel of Jesus Christ.
The main themes of the book of James include:
God is sovereign over our trials - we can trust and rely on Him
God is sinless and does not tempt us - we are responsible for our temptations and sin
Sin is destructive and leads to death
It is God's mercy and grace and saves us - we can believe in God's goodness for salvation
Popular Bible Verses from the Book of James
Below are some of the most well-known Bible verses and Scripture passages from the book of James.
5 Lessons from the Book of James
1. The testing of our faith produces steadfastness.
When we experience trials, it can be easy to wonder whether God has abandoned us, but James encourages believers: "Count it all joy, my brothers, when you meet trials of various kinds, for you know that the testing of your faith produces steadfastness. And let steadfastness have its full effect, that you may be perfect and complete, lacking in nothing" (James 1:2-4). Far from being a punishment, hard times are reframed by James to be a means to growth in grace that makes us stronger in the end. We can take hold of joy even as we face difficult challenges, knowing that they are meant for and will be worked together for our good (Romans 8:28). Because of our trust in God's "compassionate and merciful" (James 5:11) character, James says: "Be patient, therefore, brothers, until the coming of the Lord…Establish your hearts, for the coming of the Lord is at hand" (James 5:7-8). James gives the prophets as "an example of suffering and patience" that we can be inspired by, and also mentions Job as an example of "steadfastness" (James 5:11).
2. God gives wisdom.
Especially when facing hard times, we can often feel that we don't know what to do. Thankfully, we are not alone as we seek to navigate this life. James urges believers: "If any of you lacks wisdom, let him ask God, who gives generously to all without reproach, and it will be given him" (James 1:5). God invites us to come to Him to ask for wisdom from a sincere and faith-filled heart, believing that he delights to give good gifts to His children. Indeed, "Every good gift and every perfect gift is from above, coming down from the Father of lights, with whom there is no variation or shadow due to change" (James 1:17).
3. Poor and rich people alike need God's wisdom and help.
James is clear that the poor man is deserving of honor, and the rich man is not greater than anyone else because of his wealth. He says: "Let the lowly brother boast in his exaltation, and the rich in his humiliation, because like a flower of the grass he will pass away. For the sun rises with its scorching heat and withers the grass; its flower falls, and its beauty perishes. So also will the rich man fade away in the midst of his pursuits" (James 1:9-11). Money is but one of God's good gifts, and it does not change one's worth, so believers should "show no partiality" (James 2:1). But having more money means having more responsibility in God's economy: the rich are warned not have it said of them: "You have laid up treasure in the last days" (James 5:4).
4. True faith produces good works.
While salvation is by grace alone (Ephesians 2:8-9), saving faith is never alone. Rather, saving faith means that we have received "the implanted word, which is able to save your souls" and that presence of God within us produces fruit (Gal 5:22-23). Claiming to be a Christian but living a double life does not compute for James. He says: "If anyone thinks he is religious and does not bridle his tongue but deceives his heart, this person's religion is worthless. Religion that is pure and undefiled before God the Father is this: to visit orphans and widows in their affliction, and to keep oneself unstained from the world." (James 1:26-27). He reiterates this theme when he sums up: "faith by itself, if it does not have works, is dead" (James 2:17). The wisdom that we are to ask God for will produce good actions, says James: "Who is wise and understanding among you? By his good conduct let him show his works in the meekness of wisdom." This wisdom will enable us to be people of our word, who follow James' exhortation: "let your 'yes' be 'yes' and your 'no' be 'no'" (James 5:12).
5. Half-hearted belief is deceiving oneself.
James is against half-heartedness or being of two minds. When he urges believers to ask God for wisdom, he adds: "But let him ask in faith, with no doubting, for the one who doubts is like a wave of the sea that is driven and tossed by the wind. For that person must not suppose that he will receive anything from the Lord; he is a double-minded man, unstable in all his ways" (James 1:6-7). James blames conflicted hearts for outward interpersonal conflict too: "What causes quarrels and what causes fights among you? Is it not this, that your passions are at war within you?" (James 4:1). And he says that trying to be friends with both God and the world is being "adulterous" (James 4:4).
As an antidote to this conflicted and frustrated back-and-forth that humans are susceptible to, James encourages believers to pursue God wholeheartedly: "Do you suppose it is to no purpose that the Scripture says, 'He yearns jealously over the spirit that he has made to dwell in us'? But he gives more grace. Therefore it says, 'God opposes the proud but gives grace to the humble.' Submit yourselves therefore to God. Resist the devil, and he will flee from you. Draw near to God, and he will draw near to you. Cleanse your hands, you sinners, and purify your hearts, you double-minded. Be wretched and mourn and weep. Let your laughter be turned to mourning and your joy to gloom. Humble yourselves before the Lord, and he will exalt you" (James 4:4-10). When we draw near to God, he will draw near to us, and in his presence we will find the strength to purify our motives.
Challenges don't stop coming when we give our lives to Jesus. Rather, God comes to dwell with us in the midst of the challenges we face in this life, and he provides what we need to face each day with joy. James reminds believers to look to God in prayer and let their faith propel them into action that is infused with joy because of his gracious and good presence. His presence enables wholehearted devotion to loving him and loving others with the wisdom he gives.
Source:
ESV.org, Introduction to James
Photo credit: ©Sparrowstock
---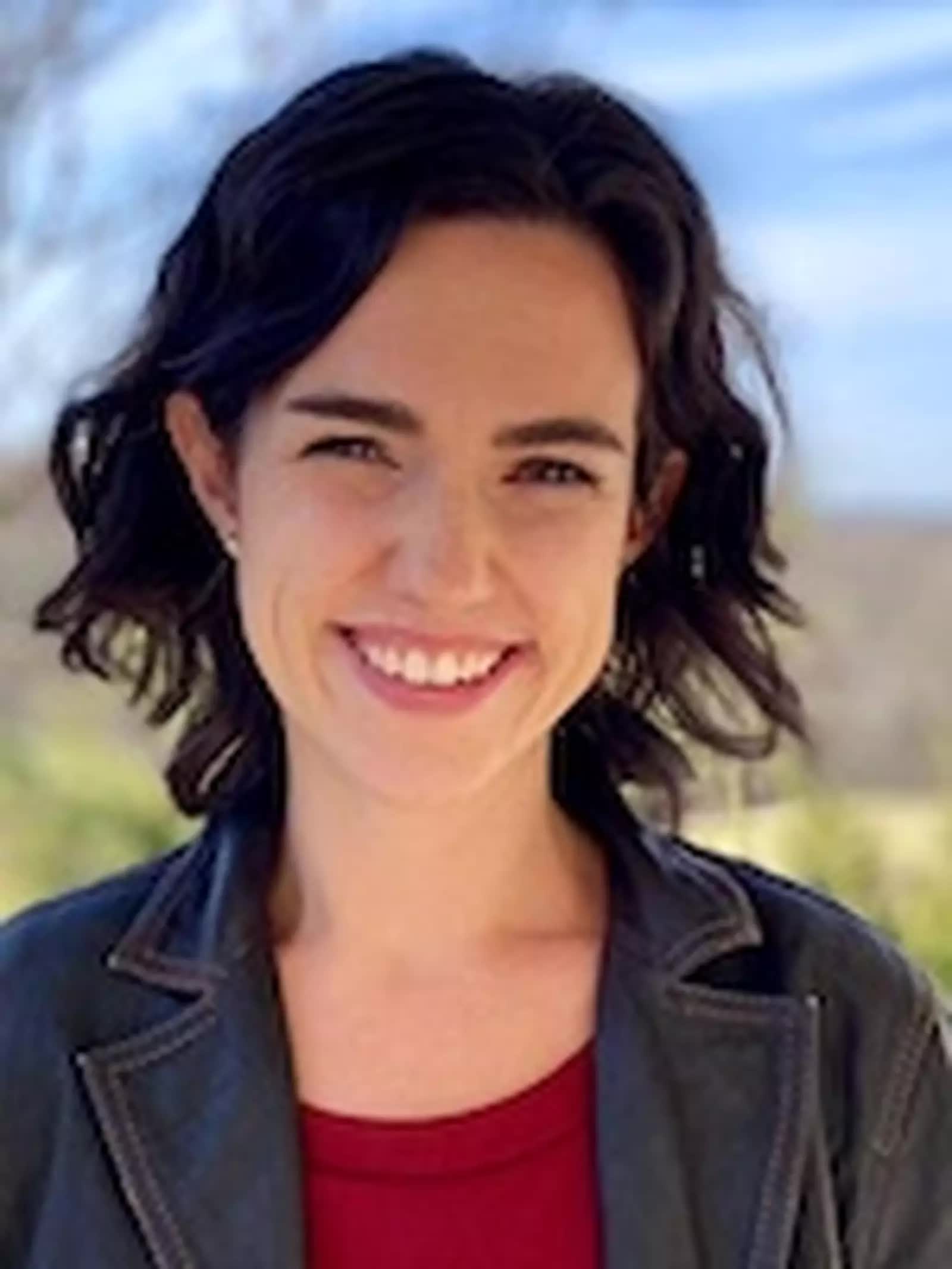 Jessica Udall holds a Bachelor of Science degree in Bible and a Master of Arts degree in Intercultural Studies. She is currently pursuing a PhD in Intercultural Studies and writes on the Christian life and intercultural communication at lovingthestrangerblog.com.