Why Do Christians Say "Maranatha"?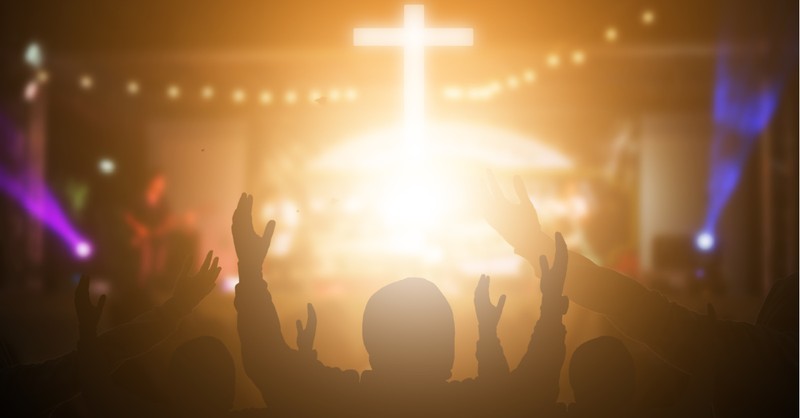 What Is Maranatha?
When Christians get excited about Jesus' return, we exclaim, "Maranatha!" Likewise, when we grieve the world's wickedness, our battle cry is "Maranatha!" In the first sense, this word is a joyful response to the sure, imminent return of Christ. In the second sense, it's a call for Jesus to come save us from this sin-sick world.
For non-believers, Maranatha is another example of Christianese – words familiar to believers, which we sometimes assume everyone should know. But, even when we have good intentions of sharing the gospel with non-Christians, many miss what these words mean. Some display patience with us. Others react to us with a "talk to the hand" attitude or confusion. Here's what Maranatha means.
What Do Maranatha and Anathema Maranatha Mean in the Bible?
Maranatha is a Greek word transliterated from the Aramaic, which means, Our Lord, Come! or our Lord has come/is coming (1 Corinthians 16:22). This phrase expresses an eagerness for the Lord's return (Revelation 22:20).
Easton's Bible Dictionary says Maranatha "consists of two Aramaic words, Maran'athah, meaning, 'our Lord comes,' or is 'coming.' If the latter interpretation is adopted, the meaning of the phrase is, 'Our Lord is coming, and He will judge those who have set Him at naught.'"
Anathema Maranatha is found in the same contextual passage (1 Corinthians 16:22-24), which reads, "If anyone has no love for the Lord, let him be accursed. Our Lord, come! The grace of the Lord Jesus be with you. My love be with you all in Christ Jesus. Amen."
The KJV translation of verse 22 reads, "If any man love not the Lord Jesus Christ, let him be Anathema Maranatha." ("Let him be accursed. The Lord cometh"). Thus, this seems to indicate when the Lord Jesus Christ comes in judgment, let Him curse the man who does not love Him. Yet Paul asserted his apostolic authority by pronouncing the curse! Earlier, in 1 Corinthians 12:3, Paul said, "Therefore I want you to understand that no one speaking in the Spirit of God ever says, 'Jesus is accursed!' and no one can say 'Jesus is Lord' except in the Holy Spirit." In this, Paul is emphatic in his opposition to the two-faced morality/depravity by some members of the Corinthian church. In its time, Corinth, where this letter's recipients lived, was synonymous with wickedness and corruption. It's no wonder Paul had to bring a strong warning against church members who immersed themselves in the city's culture (1 Corinthians 5:1) rather than love for Jesus.
The following passages give the same caution about living with love and peace:
Philippians 4:5 informs us, "let your reasonableness be known to everyone. The Lord is at hand."
James 5:8-9 directs us to "be patient. Establish your hearts, for the coming of the Lord is at hand. Do not grumble against one another, brothers, so that you may not be judged; behold, the Judge is standing at the door."
Why Would Paul Use Maranatha in a Greek Letter?
Paul, we must remember, was trained as a Pharisee and knew the Scriptures. He was also a Roman citizen who traveled extensively, so he was well-informed about Greek and Roman culture. He was adept with the Mediterranean region's vernacular, and most of the New Testament was written in Koine Greek (the common person's language).
According to Kenneth E. Bailey in his book, Paul Through Mediterranean Eyes, the sudden appearance of two Aramaic words (maran and atha) is striking. The early church did employ some Hebrew-Aramaic words, including abba, amen, hallelujah, hosanna, and mammon. However, the only other occurrence of Maranatha is in the Didache 10:6 (The Teaching).
Maranatha is of Aramaic origin, and this is the only place Paul uses that language. The Jews referred to Jesus as Mar, and He could be called Maran ("Our Lord"). Paul, fluent in Hebrew and Greek (and obviously some knowledge of Aramaic), employed his "heart language" in this passage to exclaim Maran. Bailey states, "the use of Mar in connection with Jesus is an early Aramaic-Jewish cry from the heart."
This jubilant cry, connected with the curse against those who don't love Jesus, is like seeing red and blue politicians at the nomination of a new president. Those with the candidate shout affirmation. Those against the candidate try to shout him down. Paul was resolute in his teaching on the Resurrection in 1 Corinthians 15, and he was equally strong in refuting the errant church's wrong beliefs and actions. In essence, Paul told them, "It is what it is. Jesus is Lord. He is risen. He is coming back, and you cannot do a thing about it."
What Hope Can We Draw from Maranatha?
Titus 1:11-15 offers a sure hope of the Lord's return and how we are to live (occupy ourselves) as we "wait." In this passage, we learn that the grace of God has appeared (Jesus), "bringing salvation for all people." We are to renounce ungodliness and worldly passions and instead live self-controlled, upright, and godly lives in the present age. And as we do, we are to be "waiting for our blessed hope, the appearing of the glory of our great God and Savior Jesus Christ…." He gave Himself for us. He redeemed us from all lawlessness. He purified us for Himself, and we are to be "zealous for good works." As we wait, we are to "declare these things; exhort and rebuke with all authority."
These verses describe the two appearances of Jesus Christ: His first advent is referenced as the grace of God. The second is the glory of our great God and Savior, Jesus Christ. Grace then glory! We can look back at His first coming and thank Him for all He's done (and is doing). We can then look forward to His glory—what He will do.
Hebrews 9:27-28 take us further, connecting the past grace with the future hope: "And just as it is appointed for man to die once, and after that comes judgment, so Christ, having been offered once to bear the sins of many, will appear a second time, not to deal with sin but to save those who are eagerly waiting for Him."
Now That We Know Maranatha, What Do We Do?
Titus 1:11-15 warns us to live a godly life and not be found lacking in zeal or holy living, lest the Lord make His glorious appearance and judge a sinful life.
Although a curse is involved in this passage (1 Corinthians 16:22), the curse is directed at those who choose not to accept Jesus as Lord. Other Scripture passages mention judgment against non-believers (Matthew 25:41, 46; Galatians 1:8-9; 2 Thessalonians 1:8-9, Jude 14-15).
It's our privilege and joy to get other Christians excited about the Lord's return. It's also an urgent call to action to share the gospel with unbelievers. He could return at any moment—any moment!
The Bible uses exclamation points with scarcity. When Paul uses one after his declaration, "Our Lord, come!" we had better remember what led him to make such a strong statement. We should live our lives in light of this truth, to walk in a manner worthy of our calling (Ephesians 4:1). Therefore, Maranatha!
Photo Credit: ©Getty Images/Arkira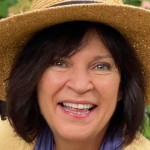 Lisa Loraine Baker is the multiple award-winning author of Someplace to be Somebody. She writes fiction and nonfiction. In addition to writing for the Salem Web Network, Lisa serves as a Word Weavers' mentor and is part of a critique group. She also is a member of BRRC. Lisa and her husband, Stephen, a pastor, live in a small Ohio village with their crazy cat, Lewis.