Why Did Jesus Ask 'Peter, Do You Love Me?' Three Times?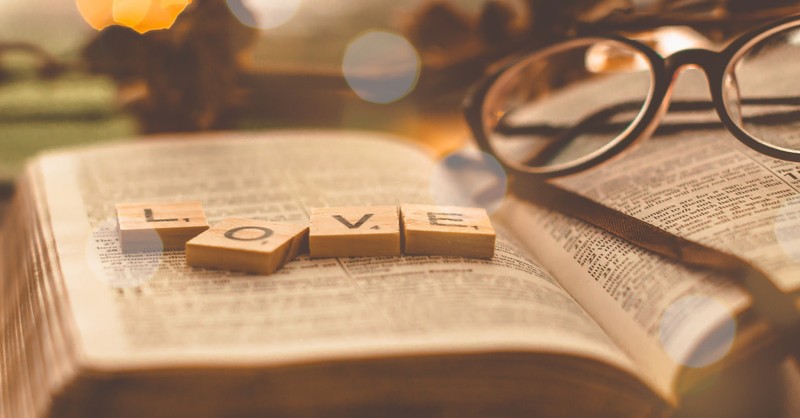 When Jesus asks, "Peter, do you love me?" (John 21:15), he is not just gauging Peter's present emotional state. Jesus is probing Peter's self-identity and extending the means for insight, correction, forgiveness, restoration, and commendation. Jesus told the disciples that obeying God and loving God were interdependent concepts (John 14:15, 21, 23). We are quick to sing "Jesus loves me," but what does it mean when Jesus asked Peter, "Do you love me?" and what would it mean for us to answer that same question if Jesus were to ask us?
Love can seem a fickle emotion, seeming to come and go like the tide. Emotions may run hot, turn cold, and then recede. Young relationships may weigh the presence or absence of love on the symmetry of petals on a daisy, picking each petal to determine, "He loves me, he loves me not, he loves me." While our experience of the emotion of love can seem to change as rapidly as the flutter of these petals, these fluctuating emotions are not love.
Love is a decision to pursue relationship, directing our eyes and our feet into comprehensive action of the self. Love is a decision from which our emotions follow. Jesus summarizes the whole of the Old Testament, the Law, and the Prophets, by saying, "The most important is, 'Hear O Israel: The Lord our God, the Lord is one. And you shall love the Lord you God with all your heart and with all your soul and with all your mind and with all your strength. The second is this, you shall love your neighbor as yourself. There is no commandment greater than these (Mark 12:30-31).
What Is Going on in John 21 with Jesus and Peter?
John 20 provides the climax to the book, following the crucifixion and burial with the resurrection through the empty tomb and the narrative of Jesus appearing to Mary Magdalene and the disciples. Jesus promises the coming of the Holy Spirit and a reminder of the disciples' commission to go and represent Him to the world (John. 20:21). John 20:30-31 provides a nice summation, reiterating the theme and intention of the book by saying, "These are written so that you may believe that Jesus is the Christ, the Son of God, and that by believing you may have life in his name." This seems like a nice, clean end to the book, but chapter 21 returns like an after-credits short in a Marvel film to wrap-up some loose details and relationships left unresolved while, like those Marvel trailers, tease us to the impact of Christ's restoration and recommissioning of Peter in this chapter.
While detail and the use of synonyms and visual terms are common in the writing style of the book of John, chapter 21 contains certain details apparently designed to remind Peter, and the reader by extension, of key details from the rest of the narrative that are at play in this scene. Jesus used details to highlight themes for remembrance and healing. Peter, along with six other disciples, returns to the Sea of Galilee to go fishing, spending the whole night working without a catch. As dawn approaches, Jesus suggests from the shore they try the other side of the boat.
It is possible that from his alternate position Jesus can see fish in the water that those in the boat cannot, but either way the men cast their nets to the other side and catch so many fish, 153 actually, that they cannot pull in the nets. This incident of absence to abundance triggers John's memory from the beginning of Jesus's ministry when he sent them back out to fish after a poor night and they had to call other boats to help because their nets started to break from the size of the catch (Luke 5:4-7). This initial catch led to Jesus's commission of Peter as a "fisher of men" (Luke 5:10). Now, Peter recognizes the man on the beach as Jesus and launches from the boat to see him (John 21:7).
Peter arrives to Jesus on the beach, cooking a fish and bread over a charcoal fire, providing bread and fish for the disciples again, as when he did in the feeding of the 5,000 (Matt. 14) and 4,000 (Matt. 15). What a joy it must have been to connect through the fellowship of a meal again with Jesus, sitting around the fire together. With the aroma of charcoal drifting from the fire, bellies full from the shared breakfast after a long and fruitless night of work, Jesus's thoughts, and probably the disciples' as well, returned to the context of their previous meal together, the last supper before the crucifixion, with Jesus referencing Peter's comment from that time with the question, "Peter, son of John, do you love me more than these?'
Why Did Jesus Ask 'Peter, Do You Love Me?' (And Why Three Times?)
Peter was a devoted follower of Jesus, quick to respond and be all in. Peter boldly and publicly declared his devotion to Jesus, seen in the foot washing (John 13:8), willingness to die with Jesus (John 13:37-38), and his defense of Jesus in the garden with his sword (John 18:10-11). These bold public statements contrasted sharply with Peter's three public denials of being a disciple of Jesus in the courtyard outside Jesus's trial (John 18:17, 25 27). With only two uses of the word for charcoal in the New Testament, John's use of it in John 21:9 provides a conspicuous repetition to his use of it for the fire by which Peter warmed himself in the courtyard at the time of his denials of Christ (John 18:18).
As Peter denied being a follower of Jesus three times in the presence of others and the aroma of charcoal, so Jesus calls him to identify with him and proclaim his love and obedience in restoration. Peter was quick to come to the Lord and private repentance, forgiveness, and reconciliation may have occurred previously between Peter and Jesus (1 Cor. 15:5; Luke 24:34), this moment is for public restoration and re-commissioning. Jesus' question to Simon Peter is not just, "Do you love me?" but is more fully, "Do you love me more than these?" Peter was the leader of the group, the first to speak and act, so Jesus is asking whether his willingness to love and pursue Him remains the same as it did before Peter's denial. Is Peter still willing to lay down his life for Jesus? (John 13:37).
Three times Peter denied being a disciple of Jesus, so three times, in the presence of the other disciples and the aroma of the charcoal, Jesus reverses Peter's denials through three corrective responses. "'Peter, son of John, do you love me?' Yes, Lord; you know that I love you." God's love for us is displayed in pushing us through our discomfort to grow in the experience of his presence and provision. Jesus roots out all shame and guilt from Peter by explicitly connecting his purpose in these questions of love to Peter's denial by asking three times. While this third time grieved Peter (John 21:17), it was through this intentional correction that Peter could receive Jesus's love and call to follow him once again (John 21:19).
When Peter Said Yes, Why Did Jesus Respond 'Feed My Lambs'?
Throughout John 14, Jesus connects love for him with obedience to his commands (vv. 15, 21, 23). Loving God is comprehensive and active, demonstrated through both word and deed (Mark 12:30-31; 1 Cor. 13; James 1:22). Loving God is not just an activity that we perform, it is our identity as his body (John 13:35). Jesus is not simply forgiving Simon Peter and restoring their previous relationship. Jesus is restoring Simon Peter to his commission as an evangelist, a fisher of men, and adding additional responsibility for him to disciple others, shepherding the flock (John 21:15-17).
Paul explains in 2 Corinthians 1:4 that God is the God of all comfort "who comforts us in all our affliction, so that we may be able to comfort those who are in any affliction, with the comfort with which we ourselves are comforted by God." The echo of this experience is evident in the words of Peter when he says, "In this you rejoice, though now for a little while, if necessary, you have been grieved by various trials, so that the tested genuineness of your faith – more precious than gold that perishes though it is tested by fire – may be found to result in praise and glory and honor at the revelation of Jesus Christ. Though you have not seen him, you love him. Though you do not now see him, you believe in him and rejoice with joy that is inexpressible and filled with glory, obtaining the outcome of your faith, the salvation of your souls" (1 Pet 1:6-9). Pastor Peter learned to walk by faith, in humility, experiencing God's love, forgiveness, and restoration to model it for others (1 Pet. 5:1-11).
What Does Jesus' Question Teach Us about Our Faith?
How do we experience God's love and how might our perception of that love, and our value to God, inform and direct our commission to make disciples? If we demonstrate our love for God in our obedience to his commands (John 14:21), then it seems appropriate to apply this same question to ourselves, "Do you love me?" This question provides opportunities for both conviction in reflection as well as hope in redemption. How does our identity as loved and redeemed by God (Rom. 5:8) reflect our response to love him in return? Loving God correctly requires wholehearted and uncompromising devotion to him and his commands, without reservation or dissection (Matt. 6:24; Matt. 8:21-22).
Like Peter, I need regular reminders of God's provision and our dependence on him for all things. Even after the resurrection, Jesus still provided their breakfast. Even in my stumbling denials and bold empty claims, Jesus loves me and provides an opportunity for restoration of relationship and commissioning for the use of my gifts in service (1 John 1:5-10). God's love is assured, but sometimes we need to hear ourselves say it aloud to remind ourselves that we love God and are called for a purpose, even if it is through the redemptive fire of suffering and restoration (Rom. 8:28-39; 1 Pet. 4:1).
Photo credit: Emmanuel Phaeton/Unsplash
---
Seth L. Scott, PhD, NCC, LPC-S is an associate professor of clinical mental health counseling at Columbia International University in Columbia, South Carolina and provides clinical counseling and supervision in the community through his counseling practice, Sunrise Counseling. Seth, his wife, Jen, and their two middle school children enjoy outdoor activities, reading together as a family, board games, and meeting people through Jen's pottery business at galleries and festivals.