Why Does the Bible Reference Beautiful Feet?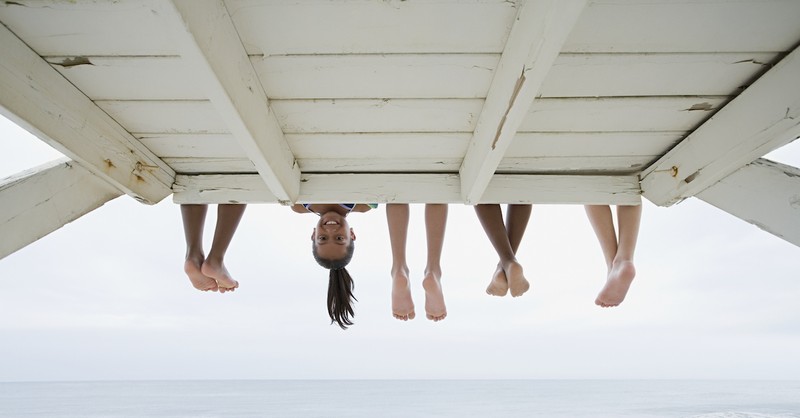 The Lord is intentional with the words that He uses in the Bible. Sometimes when we first glance at a verse or a passage, we do a double take and need further explanation. There are two Scripture verses that mention beautiful feet. When we think about feet, beautiful is often not the first adjective that comes to mind. In other places of Scripture, we see feet being washed because of how filthy they are and all of the dirt that they pick up in everyday life. However, God tells us that feet can be described as beautiful. Why does the Bible reference beautiful feet?
Isaiah 52:7 says, "How beautiful upon the mountains are the feet of him who brings good news, who proclaims peace, who brings glad tidings of good things, who proclaims salvation, who says to Zion, 'Your God reigns!'"
In Isaiah 52, the prophet Isaiah is declaring deliverance for Jerusalem. He is telling the people of God to wake up and remember that the Lord is God. Then verse 7 comes in and encourages the people that the feet of those who bring good news are beautiful. The entire chapter in Isaiah is full of the redemption story of Christ. Even though at this particular time, Jesus had not come, there is a strong message of salvation. This is a fore-shadow of the coming Messiah who would bring freedom to all who put their faith in Him.
Gill's Exposition Commentary says, "Feet are mentioned instead of their whole persons, because the instruments of motion, and so of bringing the tidings, and of running to and fro with them from place to place, and even though they are dirty and defiled with sin; for Gospel ministers are not free from it, and are men of like passions with others; yet are beautiful when their walk and ministry, conversation and doctrine, agree together; and their feet are particularly so, being shod with the preparation of the Gospel of peace."
When we ponder beautiful feet, we think about the beauty of going, the gift of giving, and the hard work that it can take to walk alongside someone as you point him or her to the gospel.
Romans 10:15 says, "And how shall they preach unless they are sent? As it is written: 'How beautiful are the feet of those who preach the gospel of peace, Who bring glad tidings of good things!'"
Paul, who wrote Romans 10:15, references Isaiah 52:7. He begins with the rhetorical question, "And how shall they preach unless they are sent?" If everyone stays in place and never goes to share the gospel with others how will they hear the message of hope? He affirmed those starting as missionaries and as the church body to remember that the Lord calls the feet of those sharing the gospel beautiful. No, they probably did not look physically pretty from a lot of travel and walking in sandals on the dirt roads, however, they were beautiful to God because they were getting messy and going to the hard places to share Jesus' love.
Romans 10 is all about how The Word brings salvation. If other people do not hear the word, they cannot know the message of forgiveness that we have in Christ. The people we share the gospel with have a choice. Some will choose to accept the gift of salvation and others will not. However, we do not get to dictate who deserves to hear it. We are called to share Jesus with all people. In this specific passage, Paul was concerned for the Israelites to hear and believe that their Messiah had come. (Romans 10:1)
How Can I Have Beautiful Feet?
Who is it in your life that you are burdened for, praying that they would know Jesus? Is it a family member? Is it a people group? Is it a friend or a coworker? Sometimes our going could be thousands of miles away when other times it could be literally walking across the street to our neighbor's house. This verse does not emphasize how far a person has to go for beautiful feet, but that beautiful feet are those that bring good news.
Within Ephesians 6, we find the armor of God. There is a specific item that we are called to put on connected with beautiful feet. Ephesians 6:15 says, "and, as shoes for your feet, having put on the readiness given by the gospel of peace." As believers, we are called to put on the shoes of the gospel of peace. Priscilla Shirer shares in her study, Armor of God, "When God's peace is locked in our life, it will become our guard, our protector, our calm, and our stability. Christ is our peace. In Christ Jesus, we have peace with God."
This means that we are not coming at people beating them over their heads with the Bible. We are not yelling from the sidewalk. We are coming with the peace of God. We are being led first by the peace and protection of Christ. We are readied by the gospel that we were sinners and Jesus came and died for us and redeemed us back to the Father. When we go to meet with someone and share the message of hope, we know that we do not have to live in fear of what we will say or how they will respond. We can rest in the work of the Holy Spirit. We can relax in knowing that God goes before us and He stands behind us. We can remember that He is always with us and our efforts will not be wasted in another person's life.
Maybe you have regret because of how you have approached others with the gospel in the past? Perhaps you did not lead with the gospel of peace? Know that God still wants to use you. That we are all imperfect and that He is growing us and teaching us how to most effectively share His message of love and hope with the world. When we surrender our feet to God and ask Him to take the message of the gospel to people, we better be prepared because He will gladly take us on the journey and call our feet beautiful.
Photo credit: ©GettyImages/Image Source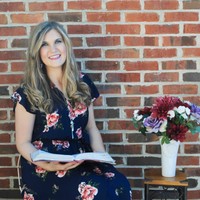 Emma Danzey's mission in life stems from Ephesians 3:20-21, inspiring young women to embrace the extraordinary. One of her greatest joys is to journey with the Lord in His Scriptures. She is wife to Drew for over two years and mom to baby Graham. Drew and Emma serve with Upstate CRU college ministry in South Carolina. Emma is an avid writer for Salem Web Network and provides articles on the Bible, life questions, and on the Christian lifestyle. Her article on Interracial Marriage was the number 1 viewed article on Crosswalk for the year 2021. All the glory to the Lord! She had the joy of hosting Her Many Hats podcast where she explored the many roles that women play while serving One God. Most recently, Emma has released her first Bible Study Book, Wildflower: Blooming Through Singleness.
Emma enjoys singing/songwriting, fitness classes, trying new recipes, home makeover shows, and drinking tea! During her ministry career, Emma recorded two worship EP albums, founded and led Polished Conference Ministries, ran the Refined Magazine, and served in music education for early childhood. Emma also had the privilege of having been a national spokesperson for Mukti Mission based out of India. Mukti has been working to restore shattered lives in India for over 120 years. You can view her articles through her blog at emmadanzey.wordpress.com and check out her Bible Study videos on Instagram @Emmadanzey.