Why Jesus's Affirmation of Women is So Important
Mark L. Strauss

Author

2015

3 Nov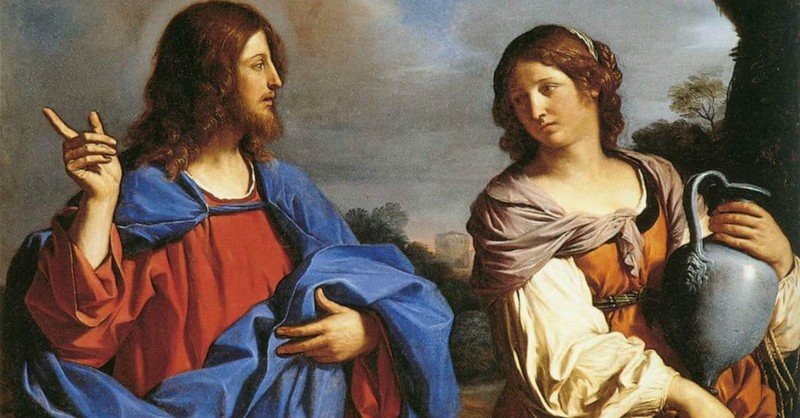 Jesus' Affirmation of Women
Jesus' attitude toward women stands in striking contrast to this. He was willing to speak openly about theological matters with the Samaritan woman at the well in John 4. He commended the theological insight and persistent faith of the Syrophoenician woman who requested healing for her daughter (Mk 7:24-30//Mt 15:21-28). He praised the poor widow in the temple who generously gave an offering out of her poverty in contrast to the rich who gave only a tiny fraction of their wealth (Mk 12:41-44//Lk 21:1-4). He commended a woman for her great sacrifice and spiritual insight in anointing his head with expensive perfume in preparation for his burial (Mk 14:3-9//Mt 26:6-13; identified as Mary of Bethany in Jn 12:1-8).
Jesus especially showed care and concern for women who were poor, outcast or oppressed. He commended the faith of a woman with a blood disease who was healed when she secretly touched his garment (Mk 5:25-34//Mt 9:20-22//Lk 8:43-48). He spoke of the "great love" shown by the sinful woman who anointed his feet with oil and washed them with her tears (Lk 7:36-50). He showed compassion to the widow of Nain by raising her only son from the dead (Lk 7:11-17). He told the parable of the persistent widow to illustrate what it means to persevere in prayer (Lk 18:1-8). He prevented the execution of the woman caught in adultery by rebuking the hypocrisy of the bystanders: "Let any one of you who is without sin be the first to throw a stone at her" (Jn 8:7).
Most surprising of all, Jesus counted women among his disciples, something unheard of for Jewish rabbis of his day. Mark names a number of these women and points out that "in Galilee these women had followed him and cared for his needs" (Mk 15:41). The language of "following" is the same used of Jesus' male disciples (e.g., Mt 4:20, 22; 8:10, 19, 22; 9:9; 10:38; 19:21, 27). Luke describes a number of women of means who supported Jesus' ministry and traveled with him and his other disciples:
Jesus traveled about from one town and village to another, proclaiming the good news of the kingdom of God. The Twelve were with him, and also some women who had been cured of evil spirits and diseases: Mary (called Magdalene) from whom seven demons had come out; Joanna the wife of Chuza, the manager of Herod's household; Susanna; and many others. These women were helping to support them out of their own means. (Lk 8:1-3)
While there were many interested observers of Jesus' ministry, we learn here that two main groups were closest to him—the Twelve and a group of prominent women, who helped to support him financially. These were his most faithful followers. Even when all his male disciples deserted him at his arrest, these women were present at the cross (Mk 15:40-41//Mt 27:55-56//Lk 23:49). They also observed the place where Jesus was buried, visited his tomb on Sunday morning, and were the first to receive the announcement of the resurrection (Mk 15:47//Mt 27:61//Lk 23:55; Mk 16:1-8//Mt 28:1-8//Lk 24:1-8).
The most prominent of these women disciples was Mary Magdalene, who is always named first in lists like this (as Peter is in lists of the Twelve male disciples). Though sensationalistic claims made in books like The Da Vinci Code that Mary was Jesus' wife or mistress are silly, without any historical basis, Mary was clearly an important leader among Jesus' female disciples. Not only does she appear prominently in these lists of followers, but she had the privilege to be the first of his disciple to see the resurrected Lord (Jn 20:14-18). Although Mary has historically been portrayed as a reformed prostitute, there is no historical evidence for this. This false identification is based on confusion between various women named Mary in the New Testament (a very common name) and various women who anointed Jesus' head or feet. Though Mary's age is never stated, she may have been an elderly widow whose husband had left her substantial means, with which she helped to support Jesus' ministry. All we know for sure about her is that Jesus had freed her from demon possession (Lk 8:2).
It is another Mary, however, Mary of Bethany, whose story most clearly illustrates Jesus' attitude toward women. Luke recounts an episode when Jesus visited the home of Martha and her sister Mary (Lk 10:38-42). Though Luke does not tell us so here, their home was in Bethany, near Jerusalem, where the sisters lived with their brother Lazarus (Jn 11:1-42; 12:1-11). Luke relates only that the home was Martha's, and that she was busy with preparations for the meal. Mary, meanwhile, sat at Jesus' feet. The scene itself is culturally surprising, since to "sit at the feet" indicates the position of a disciple (Acts 22:3 esv, nrsv). As noted earlier, in Judaism it was considered inappropriate for a woman to assume such a role. When Martha objects that Mary has left her with the work, Jesus responds, "Martha, Martha . . . you are worried and upset about many things, but few things are needed—or indeed only one. Mary has chosen what is better, and it will not be taken away from her" (Lk 10:41-42).
The one thing that is needed is a relationship with Jesus, and more specifically, a position as his disciple, learning from him. Whereas in Judaism it was scandalous for a woman to assume such a role, Jesus praises Mary for doing so. Here we see Jesus breaking down cultural barriers with an inclusive vision of the kingdom of God.
[Editor's Note: This excerpt is taken from Jesus Behaving Badly: The Puzzling Paradoxes of the Man from Galilee by Mark L. Strauss. Copyright © 2015 by Mark L. Strauss. Used by permission of IVP Books. www.ivpress.com/books.]
Mark L. Strauss (PhD, University of Aberdeen) is professor of New Testament at Bethel Seminary San Diego. He is the author of several books including How to Read the Bible in Changing Times and commentaries on Mark's Gospel in the Zondervan Exegetical Commentary Series and Expositors Bible Commentary. He is also associate editor for the NIV Study Bible.
Publication date: November 3, 2015
Photo courtesy: Wikimedia Commons
---
See Mark L. Strauss, Truth and Error in the Da Vinci Code (San Diego: Alethinos Books, 2006), 61-70.
Mt 26:6-13; 27:56, 61; 28:1; Mk 15:40, 47; 16:1; Lk 7:36-50; 8:2; 24:10; Jn 7:53–8:11; 12:1-8; 19:25; 20:1-18. The confusion can be traced back to a sermon preached by Pope Gregory the Great in the late sixth century, where he concluded that these various women were all one and the same Mary (Homily 33, in Homiliarum in evangelia, libri 2, Patrologia Latina 76 [Paris: J.-P. Migne, 1844-1864], col. 1239).