Why Should We Guard Our Hearts according to Proverbs 4:23?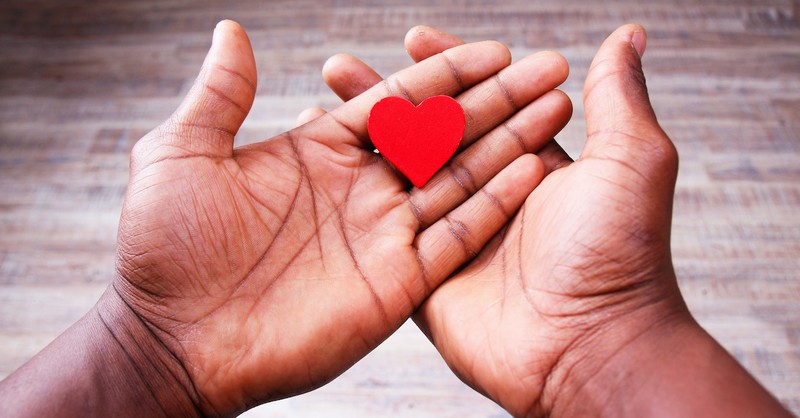 "Above all else, guard your heart, for everything you do flows from it." – Proverbs 4:23
In the human body, the heart is essential for living. I am not a doctor or scientist, and I've never played one on TV either, but what little I know about human biology I know this. When the heart stops you stop. The beat of the heart is proof and evidence that you are still alive. Whenever you watch shows where there is an accident or trauma when the paramedics show up the first thing they do is check for a pulse. Again, no pulse, no life. Clearly, this shows how important the heart is to human living. Yet as Christians you don't just have a human heart that produces physical life. You also have a spiritual heart that produces spiritual life. It is this heart that leads us to this verse in Proverbs 4:23. Right off the bat, this verse lifts the importance of the heart by instructing us to guard it. What I want to help you understand is why should you guard your heart as Proverbs 4:23 instructs you to do? I believe as you begin to understand the verse, the why will become clearer.
What Does Guard Your Heart in Proverbs 4:23 Mean?
Let's unpack this verse so we can absorb the nuggets of truth in it. To begin with, we must define what is meant by the heart. When the Bible speaks about the heart, it is not talking about the physical heart that beats. It is referring to the mind, the will, or even the inner man. The mind and the will are the places where you make your life decisions. Every choice you make. Everything you decide to do comes from a decision of your will or your mind. That's why salvation has to be a decision of your mind.
"If you declare with your mouth, 'Jesus is Lord,' and believe in your heart that God raised him from the dead, you will be saved. For it is with your heart that you believe and are justified, and it is with your mouth that you profess your faith and are saved." – Romans 10:9-10
Surprisingly enough that word in the new testament means mind, will, or inner man. So as you can see the heart plays an important role in your decision making starting with the decision to follow Jesus. Because of this we now see the importance of this verse. Since everything you do flows out of your mind then it makes sense to put a hedge or guard around it so you can protect the things you do. There is an old computer adage, I don't even know if they use this anymore, but it was GIGO. This stands for garbage in, garbage out. If you put garbage programming into a computer, you are going to get garbage outputs. The heart works exactly the same way. Your decisions and choices are a result of the things you feed your heart or your mind. If you put the right stuff in you will get the right stuff out but the reverse of this is also true. Guarding your heart is making sure you are keeping the wrong influences out because these things will ultimately affect the decisions you make.
Why Is it Important to 'Guard Your Heart' according to Proverbs 4:23?
Now that you understand what this verse means I want to focus your attention from what to why. With your heart at the center of your decision-making, why should you guard your heart? According to Proverbs, everything you do flows from it. While I hope making good decisions and choices is enough let me give you some extra motivations as to why you want to guard your heart.
Because you love God.
One of the greatest motivations for guarding your heart is because you love God. Loving God and maintaining close fellowship with him should be the driving factor behind guarding your heart. Why would you want to fill your heart or mind with anything that can drive a wedge between you and God? In my line of work, I travel a lot. Whenever I travel there are certain guards or protections, I personally put in place to protect myself and my relationship with my wife. I do this because I love her and don't want to hurt her in any way. When you are motivated by your love of God it will force you to create guards or hedges. This is not done begrudgingly or because you "have to". You do it because you want to. That is the motivation of love. You don't want to hurt the one you love so you put the necessary protections in place to prevent that from happening. In this case, that means guarding your heart.
Because you want to accomplish his purpose.
Another reason why you should guard your heart is that there is a plan and a purpose that God has for you. Remember Proverbs says everything you do flows out of your heart. This means that even fulfilling the plan God has for you flows out of your heart as well. Imagine this, everything that God wants to accomplish in your life comes down to your decision or choice. In other words, the difference between walking in God's plan for your life and not walking in it is the choices you make. Is it worth guarding your heart if that is what it will take to accomplish God's purpose in your life? In my opinion, I would say yes. Since there is nothing more satisfying on this earth than doing God's will, you should do everything you can to keep in line with what he desires you to do. This is why you should guard your hearts because according to Proverbs everything you do, even accomplishing God's purpose in your life hinges on it.
Because you want to finish strong.
The last motivation I want to share with you for guarding your heart is so that you can finish strong. I happen to be a big boxing fan. At the beginning of a fight, the referee goes over the rules with the two combatants. One of the things he tells them is to protect themselves at all times. A boxing match can be 10 or 12 rounds and each round is scored. If there is not a knockout in the fight then at the end of the fight whoever is ahead on the scorecard wins the fight. However, you have to get to the end of the fight to be declared the winner. There have been instances where boxers were ahead on the scorecard but got careless and got knocked out. It didn't matter that they were ahead on the scorecard because they got careless, they got knocked out. They forgot the last rule of the referee, protect yourself at all times.
The same is true in your walk with God. You want to finish strong. In my mind how you finish is just as important as how you start. Far too often I have seen people start off well. They guard their hearts. They surround themselves with the right influences. They depend on God and trust him for everything. They protect themselves at all times. Then somewhere along the way they get a little sloppy. They let their guard down. They mix in with the wrong influences, thinking they can handle it. They forget to keep doing the things that got them to where they are in the first place. They stop protecting themselves at all times. When this happens instead of finishing strong they get knocked out. God is not just interested in giving you a strong start or even a strong middle. He wants you to have a strong finish. Look at what the Apostle Paul said,
"Not that I have already obtained all this, or have already arrived at my goal, but I press on to take hold of that for which Christ Jesus took hold of me. Brothers and sisters, I do not consider myself yet to have taken hold of it. But one thing I do: Forgetting what is behind and straining toward what is ahead, I press on toward the goal to win the prize for which God has called me heavenward in Christ Jesus." – Philippians 3:12-14
Paul recognized that the work wasn't done and he wanted to make sure he finished strong. I can say confidently that to do this Paul had to guard his heart. You must do the same. The road will be challenging and there will be some battles along the way but if you guard your heart you will position yourself to finish strong.
Encouragement from 'Guard Your Heart'
I want to leave you with one verse that sums up how to guard your heart. We talked about the what and the why so here is the how.
"Finally, brothers and sisters, whatever is true, whatever is noble, whatever is right, whatever is pure, whatever is lovely, whatever is admirable—if anything is excellent or praiseworthy—think about such things." – Philippians 4:8
Remember the heart refers to your mind and your will. If you follow the prescription of Philippians and think on these types of things it will influence your actions. You will not only guard your heart but you will see a difference in everything you do.
Further Reading
Photo credit: ©GettyImages/KevinLeah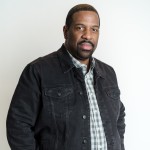 Clarence L. Haynes Jr. is a speaker, Bible teacher, and co-founder of The Bible Study Club. He is the author of The Pursuit of Purpose which will help you understand how God leads you into his will. He has also just released his new book The Pursuit of Victory: How To Conquer Your Greatest Challenges and Win In Your Christian Life. Do you want to go deeper in your walk with the Lord but can't seem to overcome the stuff that keeps getting in the way? This book will teach you how to put the pieces together so you can live a victorious Christian life and finally become the man or woman of God that you truly desire to be. To learn more about his ministry please visit clarencehaynes.com.
---
This article is part of our larger resource library of popular Bible verse phrases and quotes. We want to provide easy to read articles that answer your questions about the meaning, origin, and history of specific verses within Scripture's context. It is our hope that these will help you better understand the meaning and purpose of God's Word in relation to your life today.
"Be Still and Know that I Am God"
"Pray Without Ceasing"
"Fearfully and Wonderfully Made"
"All Things Work Together for Good"
"Do Not Fear"
Listen to our Daily Bible Verse Podcast Now!
The views and opinions expressed in this podcast are those of the speakers and do not necessarily reflect the views or positions of Salem Web Network and Salem Media Group.