Why the Way That Seems Right to Men Leads to Death and Destruction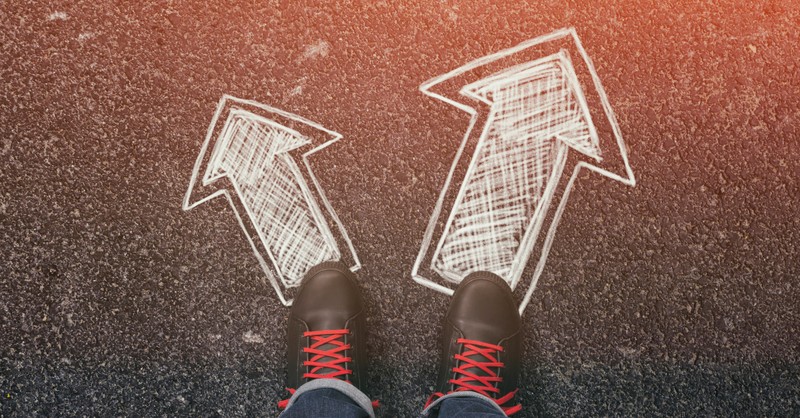 "There is a way which seems right to a man, but its end is the way of death" (Proverbs 14:12 NASB).
In today's world the idea that God has a problem with people doing what "seems right" may sound absurd. From a young age, we're taught logical reasoning skills for problem-solving and encouraged to be independent thinkers And why not? The human brain contains over one hundred billion nerve cells, it produces thousands of thoughts per hour and generates enough electricity to power a light bulb. Why wouldn't God want us to use this incredible brain He gave us to figure out what's right?
The serpent in the Garden of Eden posed that same question to Eve when he asked her to rethink God's command about the forbidden fruit. It's easy to see in hindsight how Satan used the ploy to undermine Eve's trust in God, but how often can we recognize the enemy's age-old tactic in our own lives?
In The Perfect Antidote, Dr. Michael Youssef explains how Satan often applies a fresh coat of paint to cloak his ancient scheme. "And so it goes today; Satan neutralizes the power of the Word of God by the mantras of postmodern thinking: 'Truth is relative.' 'Morality is obsolete.' 'Authority as a concept is passé.' 'Honesty is for fools.' 'The pursuit of truth is meaningless.'"
As man's opportunities for learning abound, the lure to become autonomous becomes stronger. Human intellect can be a destructive force if not kept in check by truth. Now more than ever it's important to recognize the dangers of living according to our own ways—apart from the life-giving power of The Way.
What Is the Meaning of 'There Is a Way that Seems Right to Man'?
From the fall of mankind till now, humans have possessed a natural inclination toward evil (Genesis 6:5, Jeremiah 17:9, Matthew 15:18-19).
The ways that seem naturally right to us are polluted by skewed perspectives, seared consciences, and sinful motives. We may feel our intentions are good and even believe with all our hearts that our motives are pure, but our old nature has zero capacity for anything eternally good or right (Romans 3:10).
Any decision we make, the wisdom we share, or fruit we bear—apart from an abiding connection with Christ—is pointless and useless (John 15:5). And if we depend on our own way for salvation, it will surely lead us straight to Hell (John 14:6, John 10:8-9).
How Has 'There Is a Way that Seems Right to Man' Skewed Our Consciences?
In What is Original Sin? Meaning and Consequences of Ancestral Sin, original sin is described as "that sin and its guilt that we all possess in God's eyes as a direct result of Adam's sin in the Garden of Eden."
When they were first placed in their garden paradise, Adam and Eve shared perfect communion with God. They spoke with the Almighty daily and relied on Him for every need. Their trust in God's sufficiency shielded them from the burden of having to discern between good and evil for themselves. While clinging to Him—they inevitably bore the fruit of His righteousness. Thereby becoming, "wise about what is good, and innocent about what is evil" (Romans 16:9).
But Adam and Eve fell prey to Satan's lies. Out of a desire to gain God-like wisdom of their own, they disobeyed God's protective order and ate of the Tree of Knowledge. The after-effects of this original sin bought them a one-way ticket out of paradise and into the hard labor that comes with choosing self-sufficiency over God-dependency (Genesis 3:22-24). On top of the couple's spiritual demise, a physical death sentence entered their now mortal bodies and spread through Adam's seed like an insidious virus to all the world (Romans 5:12).
Adam and Eve did indeed gain the knowledge they had so desired from the fruit? However, that knowledge didn't "make them like God" as the serpent had promised. Instead, it filled them with supernatural knowledge too complex for human understanding.
"In order to handle such knowledge, one must be omniscient — possess the capacity to comprehend all possible options and contingencies. And one must be omni-judicial — possess the comprehensive capacity and resolve to choose the right course of action based on omniscience combined with perfect righteousness and wisdom. And one must be omnipotent — possess the comprehensive power to make reality conform to the right course of action determined by an omni-judicial omniscience," explains Jon Bloom in The Insanity of Trusting Yourself.
Humanity still bears the weight of that crushing knowledge today. As wise as we are in our own eyes, man still hasn't cracked the code of good and evil. Our natural attempts at goodness are fleeting at best, and counterproductive at worst—while our default remains squarely set on evil. "Foolishness" is how the Bible describes this mishandled God-knowledge that man calls wisdom.
"For although they knew God, they neither glorified him as God nor gave thanks to him, but their thinking became futile and their foolish hearts were darkened. Although they claimed to be wise, they became fools" (Romans 1:21-22).
"Where is the wise person? Where is the teacher of the law? Where is the philosopher of this age? Has not God made foolish the wisdom of the world?" (1 Corinthians 1:20).
Where Can the Right Way Be Found?
There is a way that seems right to man. But how can we find the true right way?
One of the reasons God placed the Tree of Knowledge in the Garden of Eden was to give Adam and Eve a choice. He didn't design humans to be mindless puppets. He gave us control over our will so that we could express our love for Him freely.
With that free will, God gave us the ability to think for ourselves. The problem is—He never intended for us to think by ourselves. Our human wisdom, intellect, and understanding are incomplete without His divine guidance.
When Adam and Eve rebelled against God, the fruit opened their physical eyes to the reality of sin, while spiritual blindness veiled their understanding (Isaiah 44:18, 2 Corinthians 4:4). Without their intimate connection with God, they had no way of knowing how to please God. His will became a mystery that they and future generations would never fully understand or have the power to obey.
So is all hope lost? If our wisdom is foolishness, our understanding darkened, and even our own conscience a slave to sin's curse how do we find our way back to the truth—back to God?
The good news is we don't have to grope around in the futility of our own thinking to solve the mystery. God, in His infinite mercy, provided The Way. His Son is the bridge that fills the gap between Himself and fallen man. "In him [Christ] we have redemption through his blood, the forgiveness of sins, in accordance with the riches of God's grace that he lavished on us. With all wisdom and understanding, he made known to us the mystery of his will according to his good pleasure, which he purposed in Christ" (Ephesians 1:7-9).
When we choose to lay down the forbidden fruit of our own autonomy and cling to the redemption of the cross, God restores our way to life, through Him (Luke 3:5-6).
This is the right way—the only way.
"To some in this world, the cross doesn't make sense. It is foolishness to their minds. They don't understand it. They won't accept it. They live blinded to its power and grace," says Debbie McDaniel in The Power of the Cross: Where True Freedom is Found. This is why the Bible adamantly warns us about relying on our own ways and wisdom.
"For the message of the cross is foolishness to those who are perishing, but to us who are being saved it is the power of God. For it is written: 'I will destroy the wisdom of the wise; the intelligence of the intelligent I will frustrate'" (1 Corinthians 1:18-19)
Just like the first man and woman in the Garden of Eden had a choice between life and death, so do we. We can choose the wise ways of this world and our old sinful nature. Or we can choose the life-giving way of the cross, which seems like foolishness to this world.
"Brothers and sisters, think of what you were when you were called. Not many of you were wise by human standards; not many were influential; not many were of noble birth. But God chose the foolish things of the world to shame the wise; God chose the weak things of the world to shame the strong. God chose the lowly things of this world and the despised things—and the things that are not—to nullify the things that are, so that no one may boast before him. It is because of him that you are in Christ Jesus, who has become for us wisdom from God--that is, our righteousness, holiness and redemption" (1 Corinthians 1:26-30)
Related Resource: Listen to our FREE podcast, The Bible Never Said That. All of our episodes are available at LifeAudio.com.
Photo credit: ©Getty Images/natasaadzic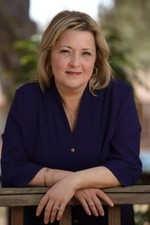 Annette Marie Griffin is an award-winning author and speaker who has managed and directed children's and youth programs for more than 20 years. Her debut children's book, What Is A Family? released through Familius Publishing in 2020. Annette has also written curriculum for character growth and development of elementary-age children and has developed parent training seminars to benefit the community. Her passion is to help wanderers find home. She and her husband have five children—three who have already flown the coop and two adopted teens still roosting at home—plus two adorable grands who add immeasurable joy and laughter to the whole flock.
---
This article is part of our larger resource library of popular Bible verse phrases and quotes. We want to provide easy to read articles that answer your questions about the meaning, origin, and history of specific verses within Scripture's context. It is our hope that these will help you better understand the meaning and purpose of God's Word in relation to your life today.
"Be Still and Know that I Am God"
"Pray Without Ceasing"
"Fearfully and Wonderfully Made"
"All Things Work Together for Good"
"Do Not Fear"