Why Were Eli's Sons, Hopni and Phinehas, so Evil?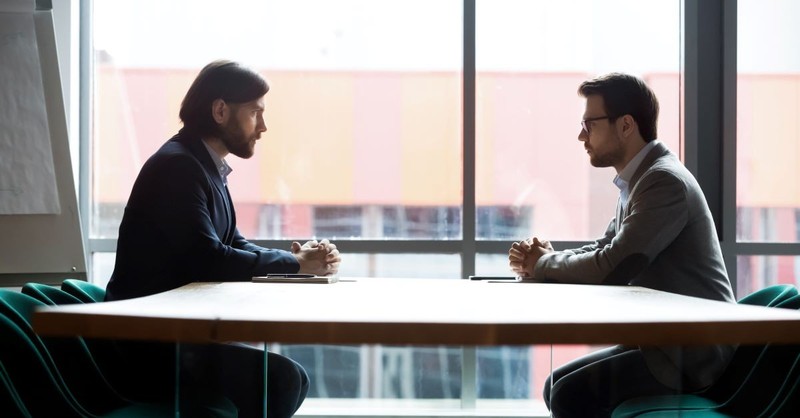 Who Were Hopni and Phinehas in the Bible?
We first get a glimpse of Hopni and Phinehas in 1 Samuel 1. They are the sons of Eli. They were also priests of the Lord. Later in the second chapter of Samuel, we uncover some dirt regarding their priesthood. During those days, there was a particular way that a sacrifice was made. They did not conduct business the correct way. 1 Samuel 2:12 says "Now the sons of Eli were sons of Belial; they knew not the Lord." If you do some googling on the internet, you will find that Belialis a name for the devil. So, if they were being compared to the devil, they were not good people.
What Did Phinehas Do That Was So Bad?
"Now it was the practice of the priests that, whenever any of the people offered a sacrifice, the priest's servant would come with a three-pronged fork in his hand while the meat was being boiled and would plunge the fork into the pan or kettle or caldron or pot. Whatever the fork brought up the priest would take for himself. This is how they treated all the Israelites who came to Shiloh" (1 Samuel 2:13-14).
Eli's sons did not follow protocol. Before the fat was burned Hopni and Phinehas' servants would go up to people and ask for their meat to roast. They would not wait for the people to make the sacrifice. If people did not want to comply with the way Hopni and Phinehas wanted it done, their men would threaten those making sacrifices with force.
The way Hopni and Phinehas carried on did not please God one bit. They knew the rules of sacrifice and how it was to be done, but they didn't care about God's rules or how the priests should carry themselves. They were living for the moment and did not realize how their actions would affect those around them and after them.
Eli was old and heard about what his sons were doing. Hopni and Phinehas were also having sex with the women that served at the door of the tabernacle of the congregation. You do not have to be a seminary student to know that was wrong on so many levels. Eli did ask them, "Why are you doing these things? The people are telling me what you are doing. It is not good for you to do this. You are making God's people sin. You are sinning against the Lord, and His wrath will come upon you." They did not pay their father any attention. This is all in the second chapter of 1 Samuel.
God did render judgment unto the house of Eli. The word came through the prophet Samuel. Eli knew Samuel well because he had mentored him in the priesthood. 1 Samuel 2:27-36 goes into detail. Eli and his sons were of the lineage of priests. God told Eli that he honored his sons above Him. He reminds him of His people's Exodus from Egypt and how the priesthood had been established.
God lets Eli know that Hopni and Phinehas will die on the same day. The Lord will then raise up a faithful priest that will do what he should. In 1 Samuel 3, God continues to speak to Samuel and prophesy against the house of Eli. He said the iniquity of Eli's house shall not be purged with sacrifice or offering forever. Samuel was residing with Eli at the time. Samuel was new to hearing the voice of the Lord and often asked Eli if he was calling him. Eli knew the Lord was dealing with Samuel and was concerned that the Lord was discussing him. He begged Samuel to tell him what God had said to him.
In chapter 4, we see the prophecy revealed. The brothers died during a battle against the Philistines. About 30,000 Israelites died in this battle. The Philistines also took the ark of the covenant. The ark of the covenant's disappearance is like the glory of the Lord leaving.
Eli was 98 years old currently. He was somewhere on the road awaiting word about the battle and news I would assume about his sons and the ark of the covenant. A man did tell him that the losses for Israel were great and that both his sons had died. However, when he was told that the ark of the covenant had been taken, Eli fell off the seat backward by the side of the gate, broke his neck, and died. He had judged Israel for 40 years.
His daughter-in-law, who was married to Phinehas, did not take the news too well either. She was also pregnant and about to deliver the baby. When she heard about the ark being taken, her father-in-law dying, and her husband being killed, she went into labor. She died after the son was born, but named the child Ichabod because the glory had departed from Israel. You can read all the details in 1 Samuel 4.
Were There Other People Named Phinehas in the Bible?
Earlier in the Bible, right after the Exodus, we see mention of another Phinehas (Exodus 6:25) This Phinehas is the grandson of Aaron who was Moses' brother. In Numbers 25:7, Phinehas gains notoriety. At this point in time, Israel had been struggling with idolatry. God's anger had kindled against them. "One of the children of Israel brought a Midianitish woman into their tribe for sexual purposes."
Phinehas sprung into action. He killed the man and the woman. Apparently, this earned Israel some brownie points from the Lord. Many times, women outside of Israel's tribe were brought in and through these relationships would end up serving idol gods. God told Moses in Numbers 25:11 that "Phinehas, the son of Eleazar, the son of Aaron the priest, hath turned my wrath away from the children of Israel." God said that Phinehas and his seed after him would have a covenant of an everlasting priesthood because he was zealous for the Lord and made an atonement for the children of Israel.
5 Important Lessons to Learn from the Life of Phinehas
Even though it appears harsh, there are lessons to be learned from the first Phinehas in Exodus 6.
1. Seek to impress God rather than man. God wants our respect and admiration more than we have for others. He wants it over a parent, a child, a spouse, government, a job, or anything else. We see earlier that his wrath was kindled towards Eli because he allowed his sons to disrespect the priesthood just to remain in their favor or to keep relationship with them.
2. Be Zealous for God. God loves people who are on fire for Him. You know His laws. You are quick to teach others the ways of God. You are serious about your relationship with Him.
3.Avoid Idolatry. In Numbers 25, Israel was in a bad place. God had delivered them from 400 years of bondage, and they were just carrying on any and every kind of way. Many were worshipping idol gods because they had attached themselves to women who were not Israelites.
4. Someone needs to know what to do if God's wrath is kindled. Someone needs to know how to repent, fast, and pray, and turn away from sin.
5. Know God's laws and commandments. Study to show thyself approved unto God (2 Timothy 2:15).
Further Reading
Who Were the Two Priests Name Phinehas, and Why Did One Get Drunk with Power?
What the Priest Phinehas Teaches Us about Following God No Matter What
Photo credit: ©GettyImages/fizkes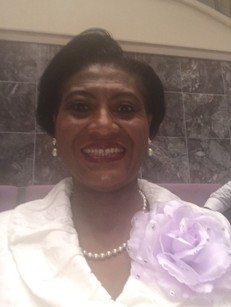 Dr. Sandra Hamer Smith is a Christian and wife to Sylvester Smith. She has one stepson, Greg. Smith lives and resides in Memphis, Tennessee. The University of Memphis alumnae has been in education for about 20 years after receiving the call to teach. Dr. Smith primarily teaches language arts. Prior to education, she worked in local and national television news for 13 years including positions as an overnight news anchor, reporter, and assignments editor at two local network affiliate stations. Smith was also a freelance correspondent for BET news. Dr. Smith has freelanced for the Tri-State Defender newspaper and Contempora magazine. She is the author of the self-published novel GLORY…THE HAIR. Smith is also a playwright and poet. The Tennessee native is a member of Temple of Deliverance COGIC, Delta Sigma Theta Sorority Inc, Omicron Delta Kappa, The Golden Key International Honour Society, and Kappa Delta Pi.
---
This article is part of our People from the Bible Series featuring the most well-known historical names and figures from Scripture. We have compiled these articles to help you study those whom God chose to set before us as examples in His Word. May their lives and walks with God strengthen your faith and encourage your soul.
4 Things You May Not Know About Abraham in the Bible
20 Facts You May Not Know About Moses from the Bible
Who Was Mary Magdalene in the Bible?
Who Were the 12 Disciples of Jesus?
Who Was Isaiah & Why Was He Important?
Related podcasts:
The views and opinions expressed in this podcast are those of the speakers and do not necessarily reflect the views or positions of Salem Web Network and Salem Media Group.
If you've ever felt like Jesus couldn't love you, then please keep reading. The Bible is filled with unlikely people Jesus loved. Has life tarnished you, and perhaps you feel unworthy of God's love? I certainly didn't live a saint's life, but I believe God forgave me and loves me. I just didn't understand the depth of His love, nor the power of it.
While all of us can be unlikely candidates for the love of Christ, we will focus on the unlikely people Jesus loved.
Video Stock Footage & Music Courtesy of Soundstripe.com Thumbnail by Getty Images.