Why Writing Scripture Is Vital to Bible Study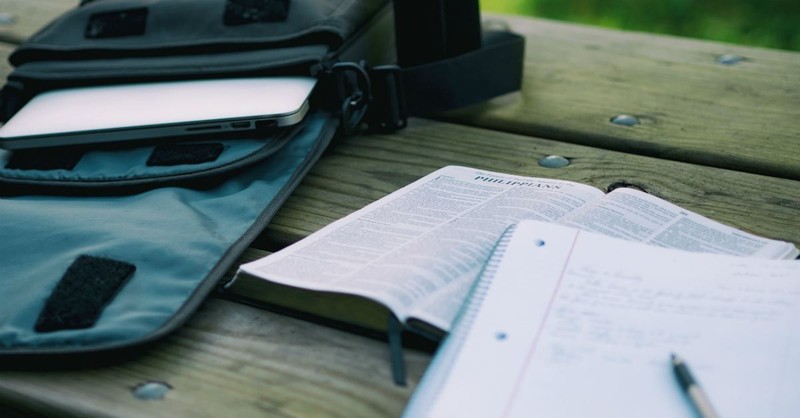 My engagement ring taught me why writing scripture is vital to Bible study.
When my husband was shopping for engagement rings he traveled to various jewelers around town looking for the "one." I had given him one request. I wanted a certain cut called a "radiant cut." The diamond was square shaped, but if you looked very closely you could see a round center. He had to shop smaller, specialized jewelers to find it. The cut was the only thing I requested; the design was up to him.
The ring is now a symbol of my husband's devotion to me and love for me. I can still remember the night he asked, "Will you marry me?" on bended knee. It was the first moment I got a close look at my engagement ring.
A quick glance at the diamond won't reveal the history of our engagement or even our wedding.
Even the diamond itself must be closely examined to see the full beauty.
To see the details and hear our story you have to lean in and listen close.
Photo Credit: ©Unsplash/Aaron Burden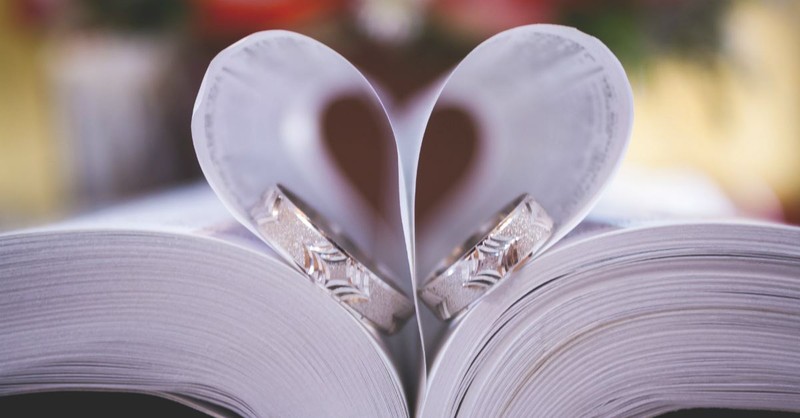 There's beauty in paying close attention.
So, when I first opened a "Write the Word" journal I felt a little silly. Just copy it? I thought. How is this helpful? Then I remembered monks of old whose entire job was to copy the words of God for the next generation.
I don't need to preserve God's word for future readers; but I am preserving God's word in my own heart when I write the words of Scripture.
A famous Bible scholar named R.A. Torrey said this about Bible study:
Men seem to think that there is some magic power in the book, and that if they will but open its pages and skim over its words, they will get good out of it. the Bible is good only because of the truth that is in it, and to see this truth demands close attention.
Writing the word of God is stopping, leaning in – like on a jewelry counter – and looking close at God's Word.
For weeks I would just write out small passages of Scripture and then write a small prayer in response. It changed my entire Bible study and morning routine. Yes, it takes longer to write out scripture than it does to just read it. And sometimes my hand cramps from the length of the passage I'm writing.
Just as my ring is better seen when I look closer, the same applies to Bible study.
Photo Credit: ©Pexels/Alejandro Avila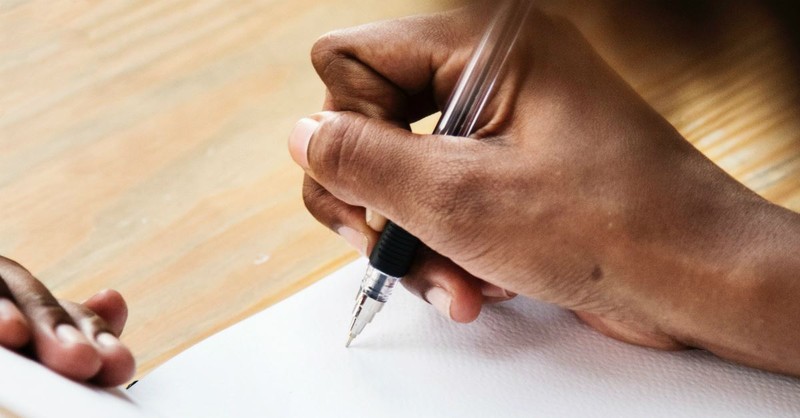 Writing enables us to really see the words.
The passages I write are familiar but as I write them out, I see words I've never seen before; I realize truth I'd never gleaned previously; and I finally understand the power of writing out God's Word. If I'm going to study a certain book of the Bible, I make sure to have a plan on how I'm going to write it out.
The Bible is a big book and seems overwhelming. But books are made up of paragraphs and paragraphs are made up of sentences, which are made up of words. We miss the individual words sometimes as we scan the pages of God's Word.
Writing forces us to see the words.
(God's) Words must be turned over and over in the mind before their full force and beauty takes possession of us. (Torrey)
Blessed is the one who does not walk in step with the wicked or stand in the way that sinners take or sit in the company of mockers, but whose delight is in the law of the LORD, and who meditates on his law day and night.  -- Psalm 1:1
Photo Credit: ©Pexels/Rawpixel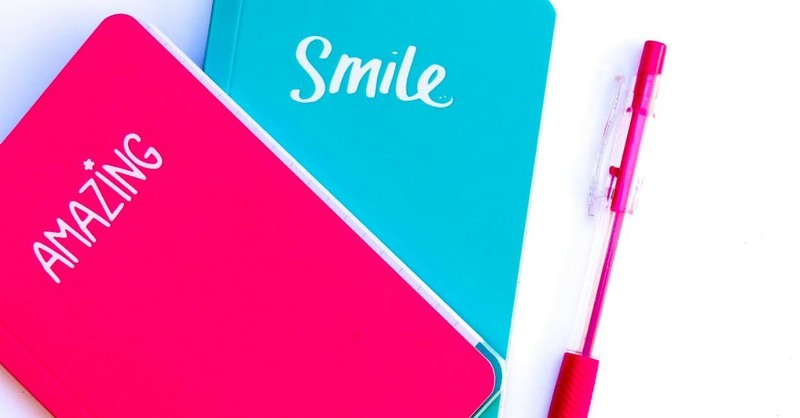 Here are five benefits to writing out the Bible each day:
1. Writing provides a fresh perspective.
The familiar passages are familiar because they contain some of the richest and sweetest truths. If I've heard a verse a hundred times it loses its punch. Writing it out allows me to see it with fresh eyes. The powerful truth found in many familiar passages has embedded further in my heart because I took the time to write them out. 
2. Writing encourages us to slow down.
My mother used to say I would rush through life and miss it. My mind moves constantly. Slowing down and really enjoying a moment or meditating on a passage is very hard. So writing out God's word has allowed me to learn how to control my rushing. I can really stop and listen to the words I'm writing.
3. Writing allows for deeper application.
If I'm slowing down and seeing the passage (even a familiar one) with new eyes, the application the Holy Spirit makes in my heart is much deeper and richer. I'm able to really focus on what the words are saying and slow down to listen to the whisper of God's Holy Spirit in my life.
4. Writing helps eliminate distractions.
From phones to computers to emails, Bible study time is often plagued with interruptions. When I'm focused on writing out the passage I don't seem to notice the distractions. Simply writing out the words has allowed me to take a lot of confusion and complication out of Bible study. Instead, I'm quietly writing each word. Not concerned with the things going on around me.
5. Writing equips up to notice details.
So many times while writing out scripture I'll see a word I've never seen before. The verses will be ones I know I've read no less than twenty times; but suddenly I see a word or phrase I had never seen. What a powerful moment when a verse I've known intimately becomes even more precious as I discover an amazing new detail!
Photo Credit: ©Pexels/Miesha Moriniere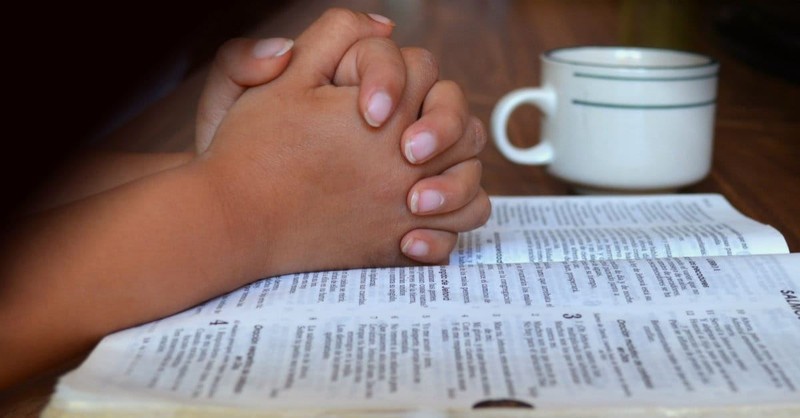 Here's how to get started.
Are you new to writing scripture? Don't have a journal or know where to start?  Let me encourage you with these five tips.
1. Start in the New Testament.
If you want to write an entire book of the Bible, start in the New Testament and begin with a short book. Great places to begin are Philippians, Colossians, Ephesians, and Galatians. I've written out I Peter and I John as well.  
2. Great for word studies.
If you want do a topical Bible study, look up the word (love, faith, praise, etc.) on an online Bible reference site and print off the list of scriptures you find under those words. Write one passage or verse a day as you get started.
3. Get a plain notebook.
You don't need anything fancy. Spend money on a good pen which you will enjoy. 
4. Just start.
Many things we talk about doing will only be talk until we take action. Take action and just begin. Don't have a notebook? Find a cheap pen on your desk or in a drawer, pull out a piece of paper, turn to your favorite verse and write it down.
5. Pray before, during, and after you write scripture.
If you have time and space, write a quick reflection. Even if it is just one sentence. Respond to God's Word and what you wrote with at least one takeaway.
Just as my husband examined the diamond under the bright lights at the jewelry counter and examined the ring before he chose it for his bride, we must stand and look at God's shining light, the Bible, with intent looking to understand the beautiful truths hidden in the words.
In fact, the truths are not hidden, we just have to slow down long enough to see them.
---
Sarah Frazer is a writer and Bible study mentor at www.sarahefrazer.com. She is the wife to a busy doctor and a mother to five crazy kids. Other than her family, Sarah's passion is to encourage women to get in the Bible. Sign up for her free Bible study worksheets here: www.sarahefrazer.com/worksheets!
Photo Credit: ©Thinkstock
---