A Memorial Day Perspective: Letter from a Father's Heart
Larry Jordan

Retired Associate Pastor, Highland Terrace Baptist Church

Updated

May 22, 2020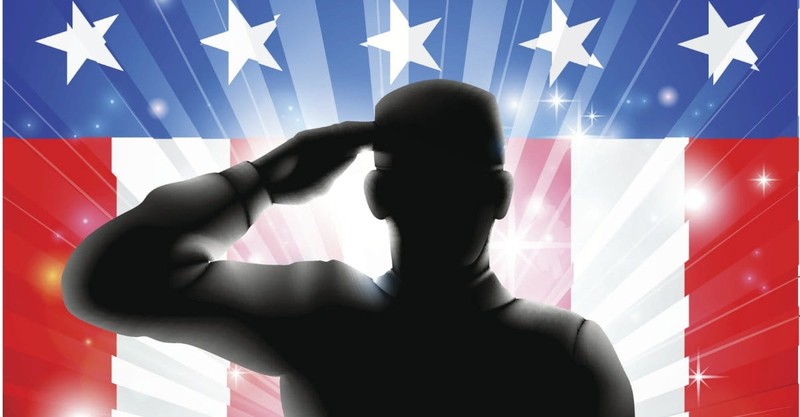 Editors Note: with gratitude to all those who have served and given or risked all, it's an honor to offer this favorite again this year.
Dear Family,
I felt impressed this morning to share a reflection or two from an experience your mother and I had this week. I'm always talking about perspective, and how it seems to help us see life more clearly. Wow, did we get a healthy dose of perspective!
Our local newspaper carried an article about our National Guard unit that is headquartered here in Greenville. It seems they were being deployed very soon for a year's duty in Iraq. As I discovered later, the group actually volunteered for this mission. Many of them had returned from Iraq or Afghanistan just over a year ago. Some already had served two tours of duty in these dangerous war zones.
As word of their deployment spread, a local pastor began to pray and talk to his church about how they could support and encourage these men and their families. Soon our own church was invited to be involved as well.
On this past Monday morning, we went to the armory, along with probably 100 or more volunteers to minister in whatever way we could to 140 soldiers and their families. It was one of the most emotion-filled and meaningful days I've experienced in a long time.
We designated four areas for the men and their families to have their pictures made. Volunteers gathered information so the pictures could be sent to the families within a few days. But we also made copies so that each family could be "adopted" by a member of one of our churches, to send needed items to the soldier during the year, and to minister in practical ways to their families.
We tried to keep the mood as positive as we could, with live gospel music and a Texas barbecue meal. Volunteers moved among them, giving each soldier a Bible. Later, one of our pastors shared a message, encouraging every man to prepare spiritually for the battle ahead. Counselors waited and prayed, volunteers bounced babies on their laps while husbands and wives spent their final hours together before departure the next day.
Your mom and I had the chance, as the day wore on, to sit down with several of these Guardsmen and their wives and just get to know them and listen to their stories. Some of them were leaving behind babies that were only weeks old. Others wondered how their families would survive the financial pressures of an absent breadwinner. Still others must have been wondering simply if they would return.
One former soldier's wife commented to us, "It's not just bullets that threaten them. That's only part of the battle. They will be fighting temptation, affairs, loneliness, and a host of other trials."
As we moved from table to table, we tried to ask each soldier, "How can I pray for you while you're away?" Most of them said something like, "Pray I get back… pray for my family… pray we get our job done." It was hard to hold back the tears as we looked into those faces, some that seemed so young, and realize what they would face in the days ahead. We felt at times like intruders, realizing how sacred these moments we were privileged to witness.
A blonde, blue-eyed, nineteen-year-old sat with his grandparents who had raised him…ready for action on his first tour; yet you could sense the fear behind the smile. Another young man, carrying scars already without yet seeing combat, sat alone. He and his wife had signed divorce papers three weeks earlier. Still another had missed the birth of his first two children while on tours overseas, and now he was off again.
I was there the next morning when the buses rolled out of the parking lot at the armory, carrying these men to another state for further training, and by summer to Iraq. It nearly ripped my heart out to see children clinging to their daddies with tears rolling down their faces, and wives lingering as long as possible for one last moment with a husband they have no guarantee they will see well and whole again.
As I reflect back on those two days, I wish every member of Congress—and every American for that matter—could have been there. It might change some things. It changed me. I realized that sometimes it takes another perspective to change your own. I suddenly felt humbled and small and very grateful for men who were willing to pay such a great price for my freedom. It made me proud to be an American.
Perspective is a great thing, and for a while at least, it has allowed me to see life in a whole different light. I need it, and experiences like this one certainly provide it.
Mom and I love each of you...we pray for you daily. Give our grandchildren an extra special hug tonight from Mimi and Papa. Bless you!
Dad
Original publication date: May 18, 2007
Related podcast:
The views and opinions expressed in this podcast are those of the speakers and do not necessarily reflect the views or positions of Salem Web Network and Salem Media Group.
Related video:
Read the full article here.
Stock Footage & Music Courtesy of Soundstripe.com Thumbnail by Getty Images