How to Nurture Your Wife Spiritually
Dr. John Barnett

Discover the Book Ministries

Updated

May 04, 2021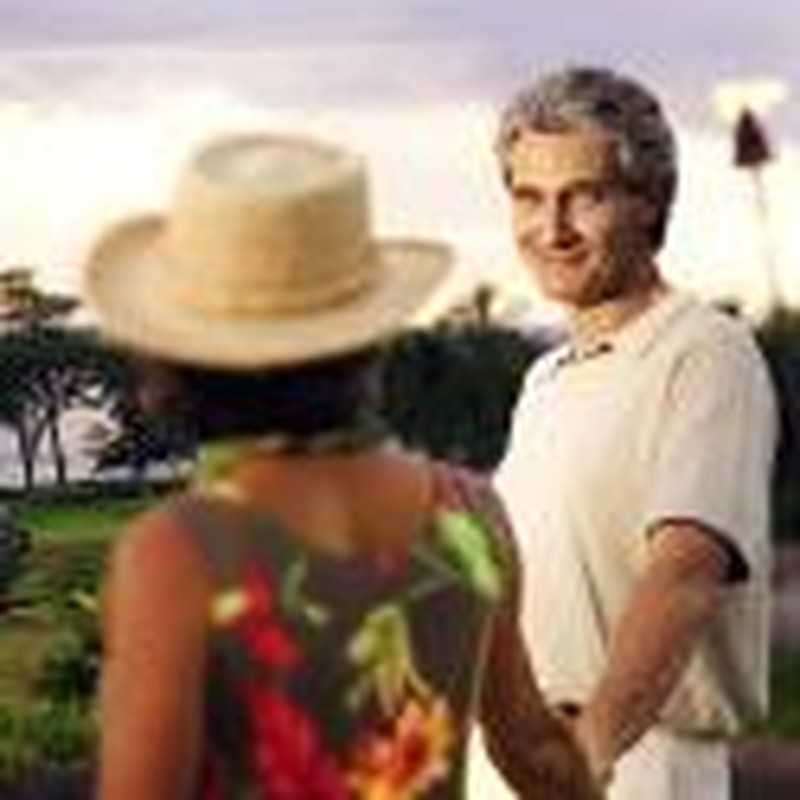 We have come to the most crucial element of a growing dad. Do you remember the three keys we are in the midst of learning? Lets turn back now to Deuteronomy and note these keys for becoming a godly dad.
Key Number One: Lead the Family Devotions
A GODLY DAD WILL EMPHASIZE BIBLICAL COMMUNICATION
Deuteronomy 6:7-9 And thou shalt teach them diligently unto thy children, and shalt talk of them when thou sittest in thine house, and when thou walkest by the way, and when thou liest down, and when thou risest up. 8 And thou shalt bind them for a sign upon thine hand, and they shall be as frontlets between thine eyes. 9 And thou shalt write them upon the posts of thy house, and on thy gates.
· And remember the essence of all Biblical communication is simplicity. When Jesus taught the common people (the unschooled and unpolished) heard Him gladly. If you analyze the Word of God you will find that some of the greatest portions of God's Word are the simplest. The Sermon on the Mount, known and loved around the world is 60% monosyllabic words. The great love chapter I Corinthians 13 is over 50% one-syllable words.
· What was the teaching style of Jesus? Outdoors, indoors, sitting, walking, standing anytime or place, He shared from life around them. Using the elements of the world they all understood He spoke of sowers and seeds, reapers and harvests, tombs and bones, plants and animals, coins and jobs, trees and birds, Heaven and Hell. Just the words and pictures of common people.
· The power of Christ's teaching was in the absolute conviction He had of the truth of what He was saying. Are you emphasizing the personal talking about God in your family? Are you initiating talks about God with all the members of your family? Take the challenge. Introduce God into the daily life of your family!
Key Number Two: Raise Pure Children
A GODLY DAD WILL ELIMINATE WORLDLY CONTAMINATION
Deuteronomy 6:10-15 And it shall be, when the LORD thy God shall have brought thee into the land which he sware unto thy fathers, to Abraham, to Isaac, and to Jacob, to give thee great and goodly cities, which thou buildedst not, 11 And houses full of all good things, which thou filledst not, and wells digged, which thou diggedst not, vineyards and olive trees, which thou plantedst not; when thou shalt have eaten and be full; 12 Then beware lest thou forget the LORD, which brought thee forth out of the land of Egypt, from the house of bondage. 13 Thou shalt fear the LORD thy God, and serve him, and shalt swear by his name. 14 Ye shall not go after other gods, of the gods of the people which are round about you; 15 (For the LORD thy God is a jealous God among you) lest the anger of the LORD thy God be kindled against thee, and destroy thee from off the face of the earth.
· Are we guarding the minds of our families as much as we protect our lawns from weeds? Do you emphasize hand washing more than soul consecration? What steps are we taking to insure our homes are havens for spiritual growth?
Key Number Three: Disciple your wife
A GODLY DAD WILL EXPERIENCE PERSONAL CONSECRATION
Deuteronomy 6:4-6 Hear, O Israel: The LORD our God is one LORD: 5 And thou shalt love the LORD thy God with all thine heart, and with all thy soul, and with all thy might. 6 And these words, which I command thee this day, shall be in thine heart:
Now we look at the hardest part of a godly dad's role. There is no way we can ever minister to our wife's deepest needs if we are not holy! The key to a godly marriage and a powerful Christian home is the personal experience of godliness. We try so hard and then lessen our grip on the essentials and then they slip away! Remember the humorous recounting of our lessening of our loving care of our wives?
A HAPPY MARRIAGE IS A WONDERFUL BLESSING
Winston Churchill[1] once attended a formal banquet in London at which the attending dignitaries were asked the question, "If you could not be who you are, who would you like to be?" Naturally everyone was curious as to what Churchill, seated next to his beloved Clemmie, would say. When it finally came Churchill's turn, the old man, who was the dinner's last respondent to the question, rose and gave his answer. "If I could not be who I am, I would most like to be" — here he paused to take his wife's hand — "Lady Churchill's second husband." The old boy made some points that night. But his comments also apply to everyone who has a good marriage.
THE SEVEN AGES OF THE MARRIED COLD
Several years ago, the Saturday Evening Post published an article entitled "The Seven Ages of the Married Cold." It revealed the reaction of a husband to his wife's colds during their first seven years of marriage. It went something like this:
· The first year: "Sugar dumpling, I'm really worried about my baby girl. You've got a bad sniffle, and there's no telling about these things with all this strep throat going around. I'm putting you in the hospital this afternoon for a general checkup and a good rest. I know the food's lousy, but I'll be bringing your meals in from Rossini's. I've already got it all arranged with the floor superintendent."
· The second year: "Listen, darling, I don't like the sound of that cough. I called Doc Miller and asked him to rush over here. Now you go to bed like a good girl, please? Just for papa."
· The third year: "Maybe you'd better lie down, honey; nothing like a little rest when you feel lousy. I'll bring you something to eat. Have you got any canned soup?"
· The fourth year: "Now look, dear, be sensible. After you've fed the kids, washed the dishes, and finished the floor, you'd better lie down."
· The fifth year: "Why don't you take a couple of aspirin?"
· The sixth year: "I wish you'd just gargle or something, instead of sitting around all evening barking like a seal!"
· The seventh year: "For Pete's sake, stop sneezing! Are you trying to give me pneumonia?!
The decline of marriage as seen through the common cold is a funny look at a not-so-funny reality.
One gifted author[2] has identified 25 ways to be a husband discipling his wife:
1. A husband discipling his wife includes his wife in envisioning the future.
2. A husband discipling his wife accepts spiritual responsibility for his family.
3. A husband discipling his wife is willing to say "I'm sorry" and "forgive me" to his family.
4. A husband discipling his wife discusses household responsibilities with his wife and makes sure these are fairly distributed.
5. A husband discipling his wife seeks the consultation of his wife on all major financial decisions.
6. A husband discipling his wife follows through with commitments he has made to his wife.
7. A husband discipling his wife anticipates the different states his marriage will pass through.
8. A husband discipling his wife, likewise, anticipates the stages his children will pass through.
9. A husband discipling his wife frequently tells his wife what he likes about her.
10. A husband discipling his wife provides financially for his family's basic living expenses.
11. A husband discipling his wife deals with distractions so that he can talk with his wife and family.
12. A husband discipling his wife prays with his wife on a regular basis.
13. A husband discipling his wife initiates meaningful family traditions.
14. A husband discipling his wife initiates fun outings for the family on a monthly basis, or even more often.
15. A husband discipling his wife takes the time to gibe his children practical instruction about life, which in turn gibes them confidence with their peers.
16. A husband discipling his wife goes over the upcoming week with his wife to clarify their schedule and anticipate any pressure points.
17. A husband discipling his wife keeps the family out of debt.
18. A husband discipling his wife lets his children into the interior of his life.
19. A husband discipling his wife makes sure he and his wife have drawn up a will and arranged a well-conceived a plan for their children in case of death.
20. A husband discipling his wife lets his children into the interior of his life.
21. A husband discipling his wife praises his wife often in public.
22. A husband discipling his wife explains sex to each child in a way that gives him or her a wholesome perspective.
23. A husband discipling his wife encourages his wife to grow as an individual.
24. A husband discipling his wife takes the lead in establishing wit his wife clear and will-reasoned convictions.
25. A husband discipling his wife joins a small group of men who are dedicated to improvising their skills as husbands and fathers.
26. A husband discipling his wife provides time for his wife to pursue personal interests.
What Are We to do As Husbands to Disciple[3] Our Wife?
1. First we need to consider what every wife needs to succeed:
v COMPANIONSHIP: Proverbs 31:11 The heart of her husband doth safely trust in her, so that he shall have no need of spoil.
v SECURITY: Proverbs 31:12 She will do him good and not evil all the days of her life.
v SIGNIFICANCE: Proverbs 31:10 Who can find a virtuous woman? for her price is far above rubies.
v EMOTIONAL RESPONSIVENESS: Proverbs 31:28 Her children arise up, and call her blessed; her husband also, and he praiseth her.
2. Second, we as husbands[4] need to provide for our wife what she desperately wants to know about us:
v What we look to as we define our identity,
v How very deep is our insecurity,
v How we measure our success by our performance.
Then our wife can understand[5] that we need them to help us succeed:
1. A husband needs to feel his wife's admiration,
2. A husband needs to feel his wife's support,
3. A husband needs to feel that his wife supports him in his work,
4. A husband needs to feel his wife's support for him in public,
5. A husband needs to feel his wife's support through all the seasons of life.
For more from Discover the Book Ministries, please visit discoverthebook.org.