Liberty Kicker Flies over Limitations
Chris Lang

Baptist Press Sports

2008

28 Nov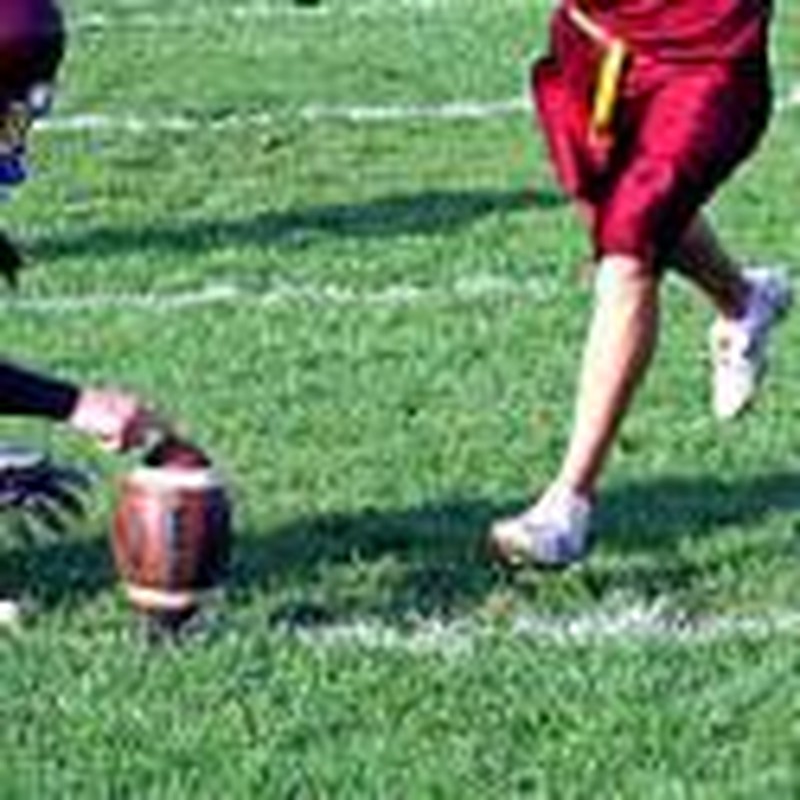 Liberty University kicker Ben Shipps hasn't let deformed arms stop him from playing football.
LYNCHBURG, VA -- Liberty University quarterback Brock Smith admits he was taken aback the first time Ben Shipps approached him.
Shipps, a prospective student, walked up to Smith in his Liberty University dorm last year and asked who he needed to talk to about trying out for the football team.
Smith looked at Shipps and noticed he had had a wisp of flesh and bone for a left arm, and a right arm that ended at the elbow.
"I was like, 'the Liberty University football team?'" Smith recalled.
Shipps nodded, and Smith directed him to the football operations center to speak to LU assistant coach Pete Sundheim, who coordinates walk-on tryouts.
That fall, Shipps and Smith reconnected on the football field. Smith was directing the first-team offense in practice; Shipps was in a group with Flames' kickers Noah Greenbaum and David Drake.
"He came up to me as confident as can be (that day in the dorm)," Smith said. "That's just the type of guy he is."
Shipps was confident that he could live his dream of playing Division I football; confident that his physical limitations would not hinder that dream; confident of finding solace and acceptance in sport, as he had all of his life.
"My focus in high school for several years was that I wanted to play college football, especially at the upper level," said Shipps, who played prep football at Venice (Fla.) High School."I felt extremely blessed. I prayed about it without ceasing for a while, leading up to tryouts. Afterward, I just had a peace about it."
If the story ended there, it would be remarkable enough. But it doesn't. Spring practice came. Greenbaum graduated, leaving Shipps, a freshman, and Drake, a junior, to battle for the role of starting kicker heading into fall camp.
"And he just out-kicked Drake in the spring," Liberty coach Danny Rocco said. "He handled the pressure the best. He basically came into camp with the opportunity to be the guy."
But in June, a kicker named Paul Young transferred to Liberty after a year at New Mexico State. And Matt Bevins, a highly touted freshman from Newport News, was expected to play right away.
Young proved the strongest field-goal kicker in fall camp, and Bevins the strongest on kickoffs.
Shipps was unfazed. He continued to practice, waiting for an opportunity. That came on Sept. 6, when a Glenville State player flew around Liberty's defensive line to block a field goal, snapping Young's leg in the process.
Later that night, Shipps scored his first career point, booting a point after touchdown to give Liberty a 27-7 lead in the second quarter.
"I just felt like God had opened a door," Shipps said. "He made me like this for a reason. The more exposure I get, the more He is going to do work through me. He opened a door and I walked through it. He's given me the ability. I trust in Him that I'll make the most of it."
Shipps was born with deformed arms, so it's the only life he's known.
"I guess most people who are born with something wrong with their arms or legs, internally, they usually have something messed up," Shipps said. "But I turned out to be healthy as a horse."
Ask him how he performs simple, everyday tasks — writing a note, typing on a computer, tying his shoes — and the answer is the same: "When you're born with something, and you have it your whole life, you learn to adapt. Certain muscles take over, and they'll compensate. It's really never been an issue for me."
Still, there's no doubt that having the full use of one's arms can be of help in kicking.
"Mostly, my arms are used for keeping my balance," Bevins explained. "A lot of times when I'm approaching the ball and I make contact with the ball, I'll have my left arm out, which keeps my balance."
Said Smith, who kicked and punted at his Florida high school: "You use your arms a lot with momentum, to swing your body through the zone. You use them for balance to square up your shoulders to where you want to kick it. A big thing with accuracy is where you shoulders are pointing at the point of the kick."
Accuracy hasn't been a problem for Shipps, who has converted 15 of 16 extra-point attempts and 5 of 6 field goals this season. What's more impressive is the improvement he's shown on kickoffs, a weakness coming into the season. Bevins has battled injuries all season, as has punter Mike Larsson.
That's left Shipps as the best option on kickoffs. When he first took over the duty, his kicks rarely went deeper than the opponent's 15-yard line. In recent weeks, he's booted balls consistently inside the 10, even inside the 5. Those extra yards provide valuable field position for the Flames' defense.
"With kickers, a lot of it is confidence," Liberty special teams coach Chad Wilt said. "Knowing that the coaches believe in you can give you great confidence, that they're willing to put trust in you. I think Shipps is really gaining confidence in himself right now."
Shipps made a decision early in life that he wasn't going to allow his limitations to dictate his life.
"I'm comfortable in my own skin," he said.
He began playing soccer at age 5, dabbled in basketball and picked up golf. The one finger on his left hand allows him to grip a club, and though he can't take a full backswing, he can still hit the ball just fine.His grandparents both flew planes and his father Steven has a pilot's license, so Shipps was drawn to aviation. Shipps now has his pilot's license and has about 90 flight hours under his belt. He's part of Liberty's aviation program and is also studying business management.
"I've always been around it," Shipps said. "My uncle has a plane. I've always had a foot in the door, and I just decided to try it for myself."
His career can wait, though. Shipps still has plenty of business to take care of on the football field. He'll be an integral part of Liberty's efforts Saturday against Elon in what might be the most important game in the school's Division I history. With a victory, the Flames will still have a chance at earning their first-ever Football Championship Subdivision playoff berth.
Shipps isn't just happy to be a part of the team. He's a key contributor now, one who has earned the respect of his coaches and teammates.
Said Wilt: "How can you not root for that guy?"
Chris Lang is a sports writer for the Lynchburg News & Advance. Story reprinted with permission. A video about Shipps is also available from the News & Advance.
WWW.BPSPORTS.NET
Copyright (c) 2001 - 2008