Peace in Our Times
Dr. Bill Lawrence

Leader Formation International

2010

10 Aug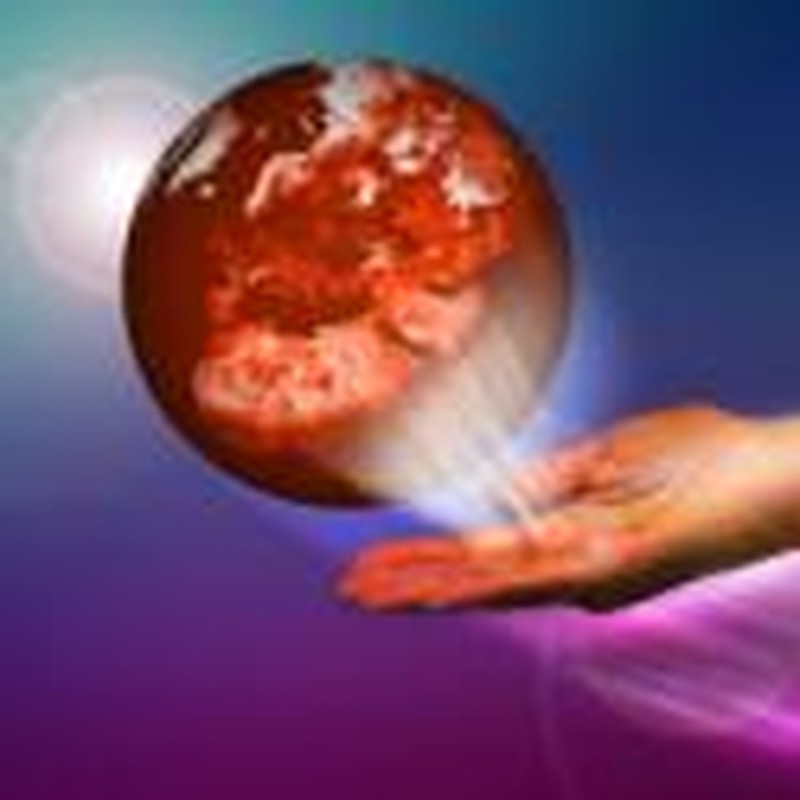 We live in the worst of times. At least in our lifetime, these times are the worst we have faced. Never has the world been so dangerous. Never has the economy been so disastrous. Never has the future appeared so treacherous. So what will the worst of times mean for us?  Will it bring the worst out of us?  Or will it bring the best out of us?
The choice is ours. If it brings the worst out of us, it will make us fear driven, anxiety ridden, anger bidden. But if it brings the best out of us, it will make us peaceful beyond comprehension. As I said, the choice is ours.
Many things create anxiety in us:
the spiritual needs of our adult children;
the lack of direction in our adult children;
the frightening direction of our government;
the confusing direction of our economy as we enter the unchartered territory of bailouts and banks that have proven the economists don't know what they're doing.
And all of this on top of our normal anxieties.
So what do we do with Paul's exhortation that we must not be anxious about anything?  How can we not be anxious when there are so many things going to be anxious about?
Let's look at Philippians 4:6-7 to see what he could possibly mean. As always, these verses have a context; in fact they have both a far and near context, something that is true in all biblical passages. The near context begins in Phil. 4:1 and it starts with a reference to the far context, found not so far away in Phil. 3, perhaps the most comprehensive summary of the Christian life anywhere in the Bible.
Philippians 3 gives us five major realities that lie at the heart of the Christian life.
1.  Security: "rejoice in the Lord, (Phil.3:1)," i.e., find your strength and your security (that's what rejoice/joy mean in the Bible—a sense of strength, security, and stability) in the Lord.
Don't look to yourself for security and stability; look to the Lord and count on Him for these core life realities.
Time out questions:
How do you look to yourself for your security and stability?
How do you depend on yourself to provide this for you?
If you are depending on yourself for this, do you realize you are taking God's place in your life and replacing Him with you?
How good a trade is that?
What can you do to cancel that trade?
2. Dependency: "worship in the Spirit (Phil.3:3)." Worship in this passage does not speak of prayer and praise as much as it does our daily lifestyle. In our daily lifestyle we consciously depend on the Spirit—this is what the filling of the Spirit and walking by the Spirit are all about.
Time out questions:
So what is your walk with the Spirit like?
How do you consciously turn to Him for strength and wisdom in your life day-by-day?
In what ways is your day one of dependency on the Spirit?
3. Identity: "no confidence in the flesh (Phil.3:4-6)." With Paul we have turned from all the benefits of the flesh, from drawing our significance from where we went to university, from our degrees, from our accomplishments, from our network, and traded that in for something better. Of course we use our education, benefit from our accomplishments, and build through our network, but these are no longer the things that define us. We turn from these things even as Paul did.
Time out questions:
If you had to describe and define yourself what would you say?
Naturally you would talk about your university or your training or your accomplishments because this is the only way we can relate on the human level.  But what do these things mean to you? 
Are they you?
Are they the you you present as your core identity?  Or are they the means by which you introduce others to the One who has made you you?  Big question. Bigger answer.
4.  Reality: "I count all things to be rubbish (Phil.3:7-8)." Paul knew exactly what mattered in his life, and it wasn't his accomplishments. All he had done was rubbish compared to knowing Christ.
Time out questions:
When you empty out the rubbish bin of your life what goes?
Are you sure you've got it straight and recognize what is rubbish and what is treasure?
5.  Maturity: "that I may know Him (Phil.3:10-14)." Here is the ultimate aim in life: to know Him in the fellowship of His sufferings and the power of His resurrection.
Time out questions:
What does knowing Him mean as far as you're concerned?  What are you doing to know Him, really know him?
This is the context in which Philippians 4 fits.
In vs. 1 Paul exhorts us to live in light of chapter 3 and then he brings up an anxiety-producing problem, a tension between two women who have served faithfully with him in the past. He directs his "true yoke fellow," usually taken to be the pastor, to bring about reconciliation between these two women, apparently something he has avoided up until now. If there's anything that produces anxiety it's becoming involved in a conflict, especially between two women who are strong enough to be regarded as fellow servants by Paul. This is hardly an easy assignment. Oh, and if there is anything else that produces anxiety it's avoiding a conflict that needs to be resolved.
It is the difficulty of this assignment that brings us to vv. 6-7 where Paul acknowledges the stress and shows how to transform anxiety into peace.
I will develop a chart below to show you how this passage can be effective in our lives.
First we have to be building our lives on Philippians 3 as I said already. This passage forms the foundation of life for us.
Security               Dependency                 Identity                    Reality                 Maturity
These are the truths on which we build our lives. Unless this is in place, we'll always be struggling with some kind of anxiety because life will be up to us instead of Christ through us.
Now let's build on this foundation to see how we can gain freedom from anxiety.
                                     Prayer
                                                                                                                  Peace
Life                                                                                    Requests
Death
                                                                 Supplications
                        Anxiety
                                                   Life Foundation:
Security               Dependency                 Identity                    Reality                 Maturity
We recognize the foundation and then we see that our lives are made up of two significant dimensions, life and death marked off by the life-death line. When we live above the line we are alive as Christ intended us to live, but when we live below the line we see that we are dead in the sense that we are not living a Christ-intended life.
Anxiety—the fear that comes when we think, feel, and act as if life is up to us—takes us below the Life line and puts us in a death-style of living. Paul begins with this reality by saying, "Be anxious for nothing." Don't think, feel or act as if life is up to you no matter what you face. Anxiety is a clear clue that we have taken over for Christ and are now trying to pull the yoke of life in our energy.
Now if we are to be anxious for nothing—an all-encompassing statement—there must be something we can do about everything. And what is that? Pray.
"Prayer" is a special word commonly used in the New Testament to describe speaking only to God. Most of the time when you see this word it refers only to conversation with God, conversation consisting of praise and worship. So when you are anxious the first step toward peace is to talk with God in terms of His greatness, His glory, His faithfulness, His power—any and all of His attributes. To learn how to do this go to the Psalms and the prophets and see how they praised God and follow their lead. The object is to fill your mind with the bigness of God so you can see the smallness of your fears, no matter how great they are. Spend time praising God until your spirit is above the death line and now alive again in Christ. You will know this has happened because your body will begin to relax and your mind to clear. The stress of anxiety will give way to the focus of grace. That's progress.
But you still have your problems, and they are most often legitimate problems. Your adult children may still not know the Lord or have any life direction. The economy will still be devastating. All of the problems that drove you into anxiety may continue to exist.  You can't ignore them or pretend they're gone away. What do you do?
You return back to your struggles, back below the life line into the territory of death, but with the clear mind of God's grace. You now enter into supplications. You begin to pour out your heart with your hurt and your confusion and your uncertainty even as Jesus did in the Garden (Mt. 26). Hold nothing back. Say what you are feeling. Let God know your fears, your anger, your passion, your hurt, your confusion, and your concerns— whatever you are feeling. Tell Him what you want Him to do.
But the risk you now run is that you will stay below the death line mired in your anxieties as you were before, but perhaps even in a worse way because you have focused on them and feel them even more now. You cannot stay here. Instead you must now take your supplications and define them as the true desires of your heart that you turn into requests.  Tell God what you want in specific and definite ways that are as clear as you can make them. This is exactly what Jesus did as He came to the end of His prayer.  "Father, if it be possible let this cup pass from me. Nevertheless, not my will but yours." He is our great model and we must follow Him in prayer.
Then comes the amazing result that we never thought possible - the peace that comes from God, the peace that belongs to God Himself, the peace that puts our hearts and minds at ease, a peace no one can ever explain. It is not a rational peace; it is a peace that should not be in such difficult times. It is a peace that does not come because the circumstances have changed, but because our hearts have changed.  Now we have a guard that stands before the door of our hearts and protects them so no fear or anxiety can enter.  The incomparable peace of God acts as the sentry on duty in the warfare of our souls to set us free and give us focus in the worst of times.
What could be better?
Bill Lawrence is the President of Leader Formation International (LFI) as well as Senior Professor Emeritus of Pastoral Ministries and Adjunct Professor of DMin Studies at Dallas Theological Seminary. 
Bill began LFI in 2002 to minister to leaders around the world who are impacting the nations for Christ. Having watched God form his own life as a leader-mentor over thirty-seven years in ministry (including twelve years as a founding pastor, twelve years as the Executive Director of the Center for Christian Leadership, and over twenty-three years as a seminary faculty member), Bill helps other leaders recognize the reality that their success as a leader depends upon God's formative work in their heart. Bill has been privileged to personally serve leaders in Asia, Central Asia, Europe, Latin America, and Africa. He has also produced a six-part video/workbook series, Forming Davids for the 21st Century, which is a perfect resource to help groups of individual leaders engage with each other in the leader formation journey.
Publication date: August 10, 2010