3 Proven Reasons Why Children Need Fathers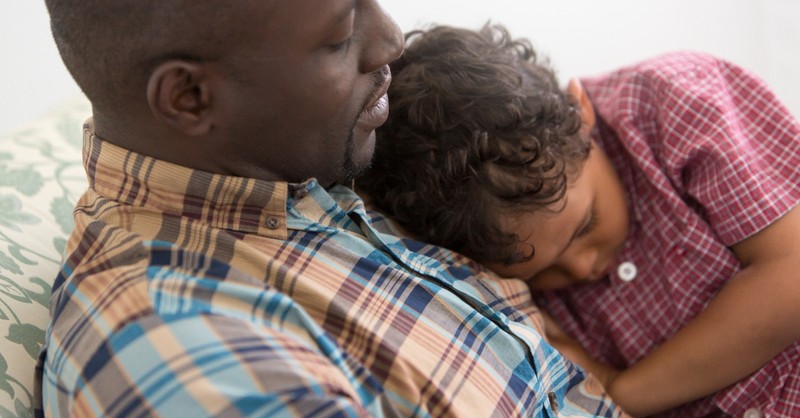 Over 60% of the 121 million adult men in the U.S. are fathers. That's well over 70 million dads. That could equate to 70+ million people (or more) who assume that this very special person is just there, without fully understanding how special they are.
While this is a blissful thought, we likely have more people hurting about their father than we do feeling naively blessed. Of those 70+ million that identify as a father, less than half report living in the same household with a spouse and their kids.
Let's look honestly at this crucial concern, and how we can make a difference.
Photo Credit: ©GettyImages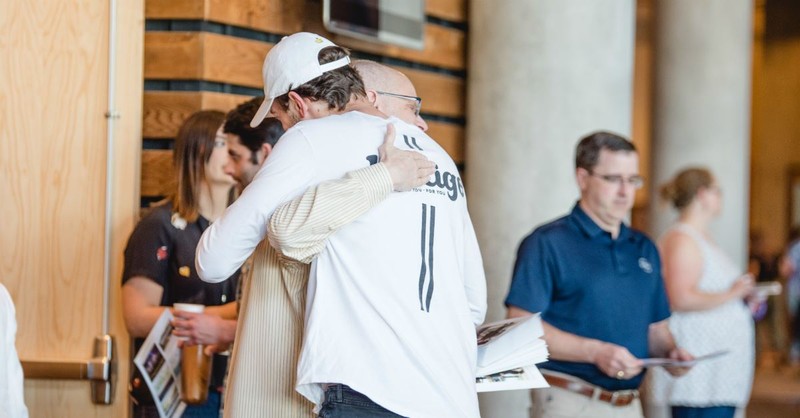 The Need for Fathers Is Epidemic
Fatherlessness is an epidemic itself in America, perhaps the whole world. Here are some statistics from Live About:
90% of homeless/runaways are from fatherless homes
85% of reported behavioral issues come from fatherless homes
75% of substance abuse patients reported a fatherless home
63% of youth suicides are from fatherless homes
There are incredibly deep needs for the intentional relationships with our fathers. This is why kids can lose themselves without that rock in their lives. God is known as The Father. There is a formula to a thriving relationship with the human heart, and it happens through Him.
The better relationship we have with our earthly fathers, the better our relationship is with our Heavenly Father. While the data above is from 1998, this is an unchanging need and those statistics are still supported even through 2016 studies.
All of this to say: we all need our dads. There is a purpose for fathers that is profound.
As a dad, sometimes I wonder: how I can know if I am damaging my kids along the way? Am I missing something? Am I meeting their needs? Are there ways to "measure ourselves" so we can make tweaks along the way?
Is There a Fatherhood Formula?
Nope! But don't go yet! Our kids are all unique, and that's what prevents that black and white handbook that we would all love to have. While there isn't a "formula" we can all follow, there are several things that studies have shown that successful, fulfilled kids have reported having from their dads.
Boba (the baby wrap and carrier company) shared an article that outlined research from the late 80's that I found intriguing. I typically like older research like this because it examines humanity before the onset of social media and technology. We might consider that without techno-daze, our raw emotional needs and family attachments were more pure.
In this article, it outlines that researchers Lamb, Peck, Chernov, and Levine found three traits that act as the foundation for a nurturing father-child relationship.
Photo Credit: ©GettyImages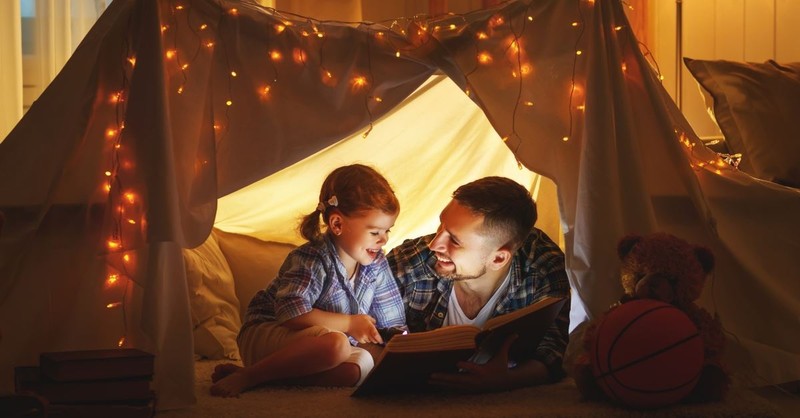 3 Ways to Nurture the Father-Child Bond
1. Engagement
This is an intentional seeking of connection with each of our kids through shared interests, interests in the child, and general excitement and pride in them. An important piece to note here is that engagement is entering in with the child without their prompt.
2. Availability
Being available is having a presence and an accessibility to the child. While engagement is where we seek the child out, looking for ways to cultivate them...availability is being there when they need us, and having an emotional presence in our homes.
In short, be there. Truly present. When they are seeking you.
You can be in the house every day and never really be "there" with them. This isn't the kind of availability that leads to a fulfilled child.
3. Responsibility
Taking responsibility over the child points to providing for them. I see until recently this has been the baseline expectation of fathers: to provide. Making sure basic needs are met food, shelter, clothing, doctor and dental visits, and overall displaying the arrangement of resources for the family.
While provision is a big part, there is a deeper place in taking real responsibility that I believe gets missed.
And it's this: accepting responsibility for any deficiencies or neglect that were within our control as fathers. This doesn't mean if we have made some mistakes that it's too late. If there is life, there is still time to make something right.
The Boba article further explains that the involved father is one who is sensitive, warm, close, friendly, supportive, intimate, nurturing, affectionate, encouraging, comforting, and accepting. Whew, and I thought following the 10 Commandments was tough! All right, dads, follow me. Let's see what all this points to.
So why do children need fathers?
In short, the purpose of having a healthy father-child relationship is to point the child to Father God. The way our kids perceive us is the way they will perceive God. Those three foundational ways to nurture the father-child bond actually point to three deep-rooted spiritual needs:
Photo Credit: ©GettyImages/evgenyatamane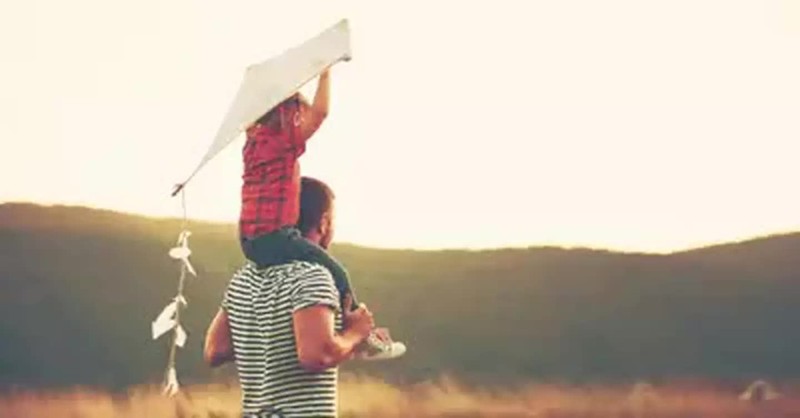 1. Engagement Builds a Foundation of Faith, Hope, and Love
As our fathers engage with us, it is easy to have the faith required to seek God. Hebrews 11:6 says "without faith it is impossible to please God." Back up to Hebrews 11:1 and we read that "faith is confidence in what we hope for and assurance about what we do not see." 1 John 4:19 says, "We love because he first loved us."
When we are loved by our dads, we spread more love around our world.
These things speak to faith and love, but there is a hopeful element to this as well that we read in John 5:6. It is a story of Jesus healing a disabled man of 38 years. But really, it is a story of engagement and the healing power it brings.
It says, "When Jesus saw him lying there..."
Jesus was intuitively moved by what he saw and he took action. He engaged this man without prompt from him. Jesus goes on to ask, "Do you want to get well?" and the man replies, "Sir, I have no one to help me into the pool when the water is stirred. While I am trying to get in, someone else goes down ahead of me."
This reveals the timidity of a heart craving cultivation and engagement—the heart of a child. The moment Jesus challenged him saying "Get up! Pick up your mat and walk." He was healed. The moment the man was engaged, he was healed.
There is so much power in engagement. When we really get this, the other things naturally fall into place. According to 1 Corinthians 13:13, only three things will stand the test of time: Faith, Hope and Love.
The engagement of a father goes a long way in laying this foundation for their children.
Photo Credit: ©GettyImages/evgenyatamane
2. Availability Builds Trust and Security
In Psalm 139:7, we read David's heart regarding an ever-present, always available God that points to the power of having trust and security in our lives. He says, "Where can I go from your spirit? Where can I flee from your presence? If I go up to the heavens, you are there; if I make my bed in the depths, you are there."
So he is saying everywhere he needs God to be, there He is.
And later in verse 17, we see the fruit of that in David's heart. He says, "How precious to me are your thoughts, God! How vast is the sum of them!" God is so valuable to him. If you are a parent that longs for your kid to come to you even after they leave the nest, earning their trust will cement a place in their heart that they will value for the rest of their lives.
Have you ever "tested" your dad? I know I did as a teen. It was a subconscious behavior to test his predictability as I worked through new emotions.
My dad was home at the same time every day. He had the same hobbies for a long time. I always pretty much knew how he would react to certain things, what he would say, and where he would be.
That goes a long way in believing the God of Heaven is one that doesn't change.
Photo Credit: ©GettyImages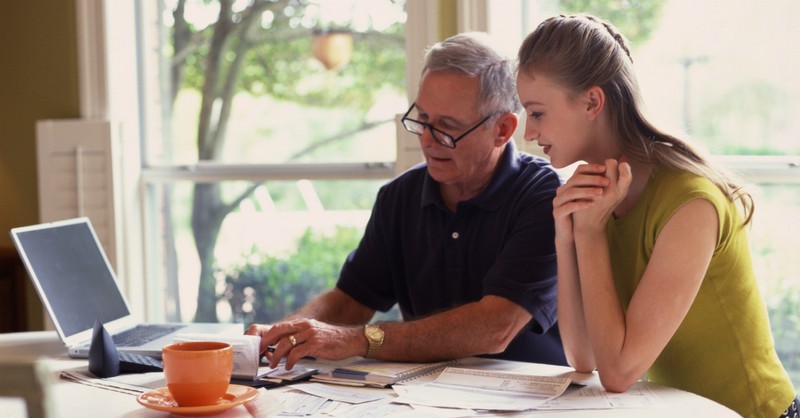 3. Responsibility Models Moral Character and Self-Discipline
A father that does his due diligence demonstrates his faithfulness. He also demonstrates sacrifice, an understanding of service and priority, and conviction. All of these things help develop the adults within our children. 1 Timothy 5:8 says, "Anyone who does not provide for their relatives, and especially for their own household, has denied the faith and is worse than an unbeliever."
There is real power in putting all three of these things together. When a child is engaged without cause, and when they have a needed person available and accessible to them, then they are positioned to understand responsibility and its place in life.
On an even deeper level is when the father goes further than provision. A good father accepts responsibility for things they may have missed during their own growth. A humble father is one of God's most prized positions. This is a demonstration of how the child will in turn bow their heads to God and admit their faults and weaknesses to Him.
Photo Credit: ©GettyImages/Creatas Images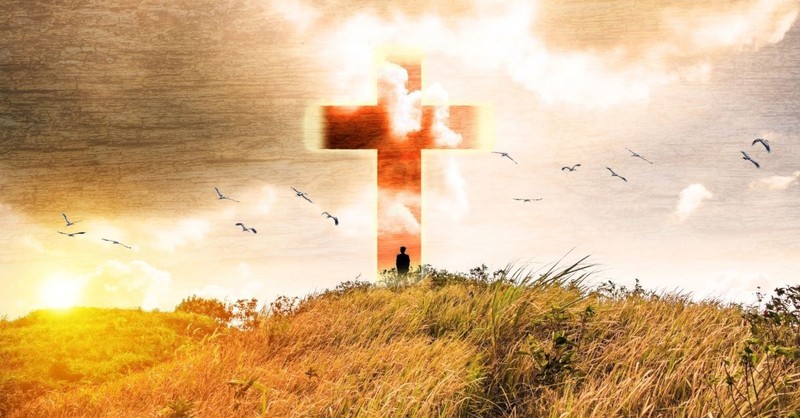 God's Grace Is Sufficient for All Fathers
1 Corinthians 12:9 teaches us that His grace is sufficient for us, and He meets us intimately and powerfully when we call on Him in our weakness and need of Him.
Fathers, the work you are doing in your engagement, your presence, and your provision is doing a mighty work in the hearts of your children. Not only is it making them stable people to develop into, but their spirit is also being cultivated into the vine so they can be fruitful for a greater purpose.
If you have not been the father that you want to be in your heart, and your kids are still here with us, there is time to make it right. There may be pain to work through, on both sides, but it is worth the fight.
No matter what kind of negative thoughts fill your mind: I'm too far gone, I'm not living with my kids anymore, I won't be wanted at this point...those seeds of self-doubt should not be planted in you. Do not allow that. It is true that pain makes us withdraw and protect our wounds. But the human heart is designed for deep peace...the peace that comes through love and reconciliation.
You are loved.
Photo Credit: ©Gettyimages/mumemories1
---