Should Christian Athletes Be Outspoken About Their Faith?
Mark Bergin

WNS

2012

6 Jul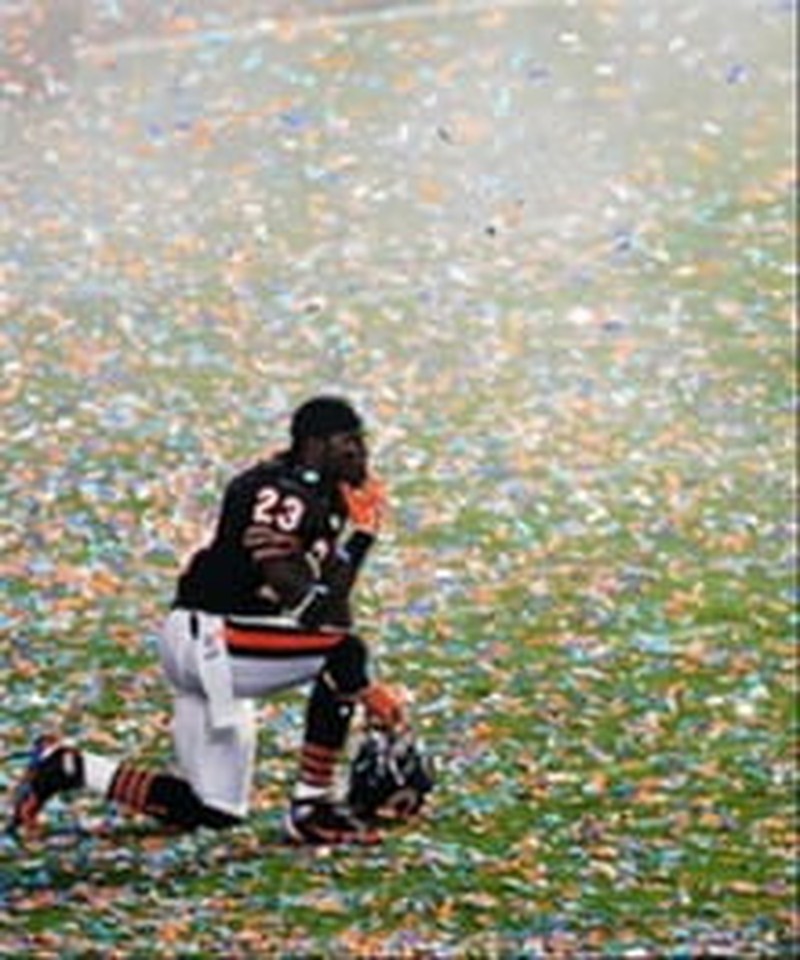 Christian athletes face a dilemma: Is talking about Jesus in public interviews a noble expression of faith or an obnoxious violation of privilege? The answer is not always simple. But of late, a number of highly successful athletes have mentioned their maker to great effect.

Golf's two most recent major champions, Webb Simpson at the U.S. Open and Bubba Watson at the Masters, used their championship moments to highlight the role of Christian faith in their lives. Simpson credited prayer for the calm he experienced during a riveting final round: "I had a peace all day. I probably prayed more on the last three holes than I've ever done in my life, and that kept me calm and got me home in 2 under." Simpson had made similar remarks in the wake of his first PGA Tour victory a year earlier: "I'd be stupid not to thank my Lord and Savior, Jesus Christ, because it was tough out there and I was nervous, and I felt His presence all day." Clad in a green jacket at Augusta, Watson likewise thanked his "Lord and Savior Jesus Christ" for the kindness of a major victory.

In basketball, Kevin Durant carried the Oklahoma City Thunder into the NBA Finals this season and often carried his Bible into post-game press conferences. Durant began a routine of daily Bible reading last year and continued the practice throughout his team's deep playoff run this summer. He has spoken publicly on the source of his talent and work ethic: "I've just got to be thankful to the Lord for the gifts He's given me. My gift back to Him is to always be humble and to always try to work as hard as I can."

Such remarks, and those from other recently spotlighted Christian athletes like Jeremy Lin and Tim Tebow, have generated largely positive press. Reaction tends toward respectful acknowledgment, if not admiration—a welcome departure from the animosity that some outspoken Christian athletes incurred in the past.

In 2000, moments after winning Super Bowl XXXIV, Rams quarterback Kurt Warner famously proclaimed "Thank you, Jesus" on national television. The comment might not have generated much attention had Warner's ensuing post-game remarks not rubbed some listeners the wrong way. Having passed for a Super Bowl record 414 yards, including a 73-yard game-winning touchdown, Warner was asked whether his dramatic rise from grocery store employee to Super Bowl MVP left him in awe. His answer: "How can you be in awe of something that you expect yourself to do?"

Warner's perceived lack of humility coupled with his expression of Christian faith irked many. That annoyance grew as the high-profile passer made a habit of crediting his creator in many public comments to follow. Soon cultural commentators began to complain that his mentions of Jesus came off as cheap sales pitches.

A decade later, Warner expressed some regret at his manner of public devotion, calling it "almost a faith cliché." He publicly advised Tebow against such persistent verbal testimonials: "The greatest impact you can have on people is never what you say, but how you live. When you speak and represent the person of Jesus Christ in all actions of your life, people are drawn to that. You set the standard with your actions. The words can come after."

Warner's squeamishness is understandable. Public perceptions of his faith began to shift only as stories emerged of the Christian charity to which he and his wife Brenda devoted much of their time and energy. His actions proved the sincerity of his profession. But for athletes like Simpson, Watson, Durant, and others, the public and press appear more willing to assume sincerity. It's a privilege Christian athletes shouldn't forfeit.