You Don't Have to be Perfect to be a Perfect Dad
Benjamin Watson

Author

2018

8 Mar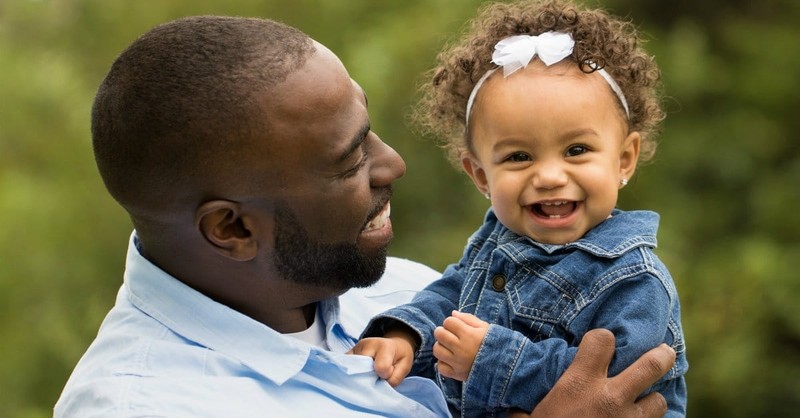 In a typical NFL game, everyone goes onto the field with a plan. But situations on-field can change, and players have to be prepared to adapt to various circumstances. The same principle is true with a baby when it comes to raising that child to be a good and responsible adult. Putting a parenting plan in place as soon as you know your wife is pregnant is smart thinking. From there, be ready to adjust and adapt.
What does good parental planning look like? Be prepared to share responsibility. If you plan on contributing equally to the security and development of your child, you're on the right track for success.
How You Can Be an All-Pro Dad
First, remember that there is no such thing as perfection when it comes to being a father. However, the best fathers are willing to learn from their mistakes and make adjustments as necessary. Your wife and children do not expect perfection, either. They do expect you to show up, lead, and give them the best of you.
What happens if you're holding down a full-time job? How do you make the time for your family? A father who works outside the home provides the greatest benefit to his family when he comes through the door and picks up the slack. You may be tempted to come home, take off your shoes, and lounge on the sofa for two hours after clocking eight hours at work, but your wife needs you to step up your game. If she's a stay-at-home mother, chances are high that she's ready for a break from the baby by the time you walk through the door.
Remember that being emotionally present is as important as bringing home a paycheck. When Kirsten and I were newly married, a veteran teammate told me about the importance of leaving work at work. He challenged me to make sure that, no matter how great or awful the work day was, when I walked through that garage door I wasn't a football player anymore. I was Kirsten's husband and my kids' daddy. Even if it takes five or ten minutes of sitting in the car and decompressing, the best way to be emotionally present and available is to leave the trials and tribulations of work at work.
Children also benefit from different parenting styles—that doesn't mean you and your wife aren't working from the same playbook. It just means that you're executing the same play by using different tactics. Bring your own unique style and influence to parenting. Your baby will be better for it.
Being an active participant in your baby's upbringing should be as important, if not more important, than your career. By stepping up at home, you're demonstrating to your family that child-raising is crucial, and that your presence and participation matter. You're also setting an equitable example for your children by showing that both men and women can share responsibilities around the home.
Fathers and Sons: A Winning Combination
Boys need their fathers. They need to have a strong, positive role model so that they'll know how to interact with people as they mature into adults. Just because a boy is male doesn't mean he'll grow up to be a man—one is determined by biology, the other is taught by example. A father teaches his son the following:
• How to respect women
• Self-confidence
• Strength, sacrifice, and service
• Spiritual leadership
• Integrity
• Unconditional love
• Failure as a teaching tool for success
Embrace your son for who he is. Perhaps he'll never make it to the NFL, be a CEO of a Fortune 500 company, or become a doctor. Perhaps your son is a musician or an artist. Love your son for who he is. Guide him; don't try to change him. If your son could care less about Sunday Night Football but loves to paint, break out the brushes and art kit and sit for a portrait. If this sounds frustrating or overwhelming for you, imagine being in your son's shoes, trying to gain your approval and love. If you are willing and open to accepting your son for who he is, you will be successful in maintaining a lifelong bond formed of mutual love and respect.
Daughters Need Their Fathers Too
Daddy's little girl. Three simple words that carry considerable weight. Unlike boys, girls are less likely to mirror the behavior they see demonstrated by their fathers, but girls will seek approval for their actions just as much as any son.
The way you interact with your daughter will directly influence her views on love and friendships. Even when she's a teenager and being rebellious, if you planted the seeds of respect and love, and encouraged open communication throughout childhood, she is more likely to make smarter decisions about relationships.
Studies show that girls who have supportive relationships with their fathers are less likely to engage in risky sexual behavior or get pregnant as a teenager. Girls with strong paternal bonds are also more likely to wait before having sex for the first time, and are less likely to take drugs or drink alcohol to excess.3 In short, the more quality time you spend with your daughter, the more likely she'll make smart decisions throughout her life. From childhood, you will be the one she looks to for affirmation of her beauty when she puts on her favorite dress. You have the opportunity to set the standard for how she allows every other man to treat her!
Here are a few ways you can be a great role model for your daughter:
•Play games and read together and, as your baby girl grows, discover what her hobbies are and find activities you can do together.
• Listen to your daughter without judgment. If your daughter can learn to trust you, she will confide in you. If she comes to you with private questions, keep them confidential—you'll develop respect and trust.
• Be her spiritual leader. Pray with your daughter and share Scripture with her.
• My girls love having daddy-daughter dates. They may happen any time of day, anywhere, as long as it's just me and the girls.
Final Thoughts—Love Is Everything
You are vital in the happy and healthy development of your child. Just as your presence is crucial, so is your method of engagement. When I feel overwhelmed by all this responsibility, I find solace in God's Word, specifically in Paul's celebrated reflections on love:
Love is patient and kind; love does not envy or boast; it is not arrogant or rude. It does not insist on its own way; it is not irritable or resentful; it does not rejoice at wrongdoing, but rejoices with the truth. Love bears all things, believes all things, hopes all things, endures all things. 1 Corinthians 13:4-7 ESV
Here Paul is emphasizing that love is paramount, that selfless love feeds everything else in our lives. Love is not only an emotion; it is an action. You will not always feel like being the father and husband that your family needs. It is in these times that true love is exercised because you decide to do what is best for them regardless of how you feel. This is what fatherhood and manhood is all about.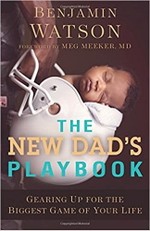 Excerpted from The New Dad's Playbook by Benjamin Watson. ©2017 by Benjamin Watson. Used by permission of Baker Books, a division of Baker Publishing Group. www.bakerpublishinggroup.com.
Benjamin Watson is a tight end for the Baltimore Ravens, an ESPN and NFL Network commentator, a leading spokesman for All Pro Dad and NFL Father & Kids Experience, and the founder of One More, a foundation that helps to spread the love and hope of Christ by meeting real needs, promoting education, and supporting local charities. A finalist for Walter Payton Man of the Year, Watson is deeply engaged in the community through his work with the NFL and its organizations and his own, and he is one of the league's most active members in both traditional and social media, with over 300,000 Facebook fans with whom he engages on a daily basis. He is the author of Under Our Skin and has appeared on Dr. Phil, The 700 Club, The Rachael Ray Show, CNN, Fox News, and many more. USA Today has said that Watson "illustrates the power of the platform that many players possess, but few are prone to use to address social issues. He is a shining example of how to put resources that come from his status as an NFL player to good use." He lives in Maryland with his wife, Kirsten, and their five kids.
Image courtesy: ©thinkstock/pixelheadphoto
Publication date: May 2, 2017